Singaporean newspaper calls Vietnam a 'leading Asia-Pacific country in digital progress pace'
The famous Singapore-based Asean Business newspaper on November 2 ran an artical touting Vietnam's digital transformation efforts, saying it's the biggest improvement among regional economies.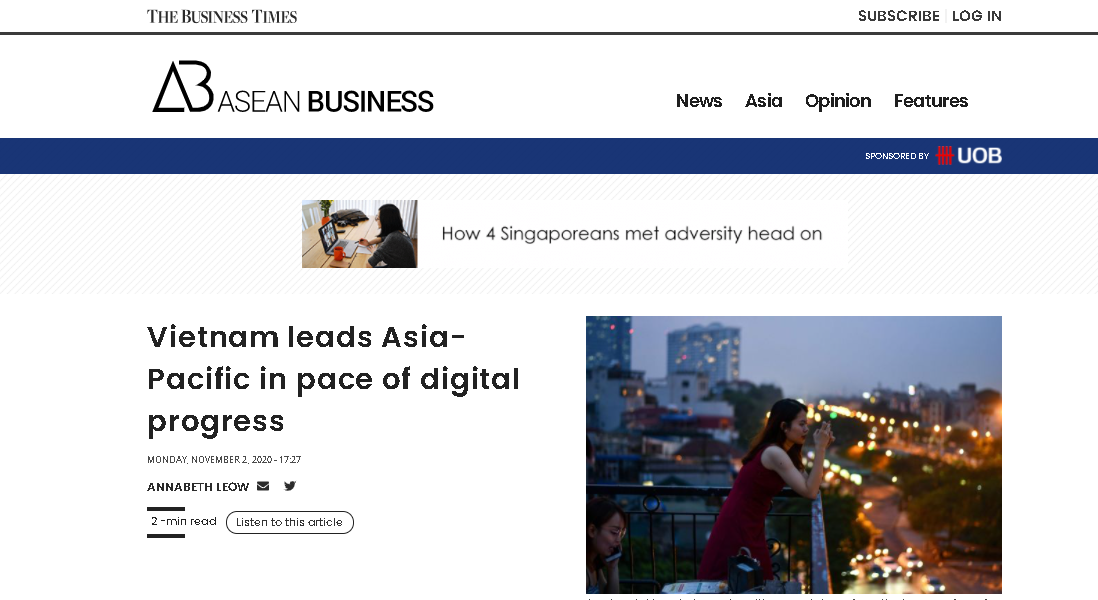 Asean Business dedicates one article to praise Vietnam's fast digital progress. (Photo: Captured)
The article named "Vietnam leads Asia-Pacific in pace of digital progress" reported that Vietnam saw the highest increase in scores between 2016 and 2019, in the digital society index study of 11 Asia-Pacific markets carried out by mobile operator industry player GSMA Intelligence.
Its latest rating stood at 49 points for 2019, up by 12 points from three years before, which GSMA Intelligence attributed to "notable improvements in the connectivity component of the index, following the launch and rapid expansion of 4G networks".
"It was also driven by improvements to the digital identity, digital citizenship and digital lifestyle components," added the report.
GSMA Intelligence noted that Viet Nam is pursuing a national Industry 4.0 strategy that includes infrastructure and human resources, as well as e-government and innovation. Yet, the article stressed, there were still challenges to be addressed to achieve further progress, espcially in digital commerce component.
The 5G mobile technology is, according to the article, expected to make up 5 per cent of wireless connections in Vietnam by 2025, well below the Asia-Pacific average of 23 per cent.
The study was based on input from government and industry organizations in the markets of Australia, Bangladesh, India, Indonesia, Japan, Malaysia, Pakistan, Singapore, the Republic of Korea, Thailand and Viet Nam.
"The gap in the digital societies landscape in Asia-Pacific has narrowed moderately in recent years," said the report, which classed Vietnam, India, Indonesia, Thailand and Malaysia as "transition" countries, while Pakistan and Bangladesh were "emerging".
"That said, the gap remains significant. This underscores the need for countries in the emerging category to do more to accelerate progress."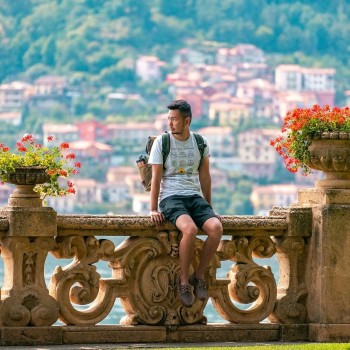 Travel
If you have the opportunity to visit Hoi An at the end of the year, these are some of the best recommendations for fun activities you can do from Peter R – a Thai travel blogger.