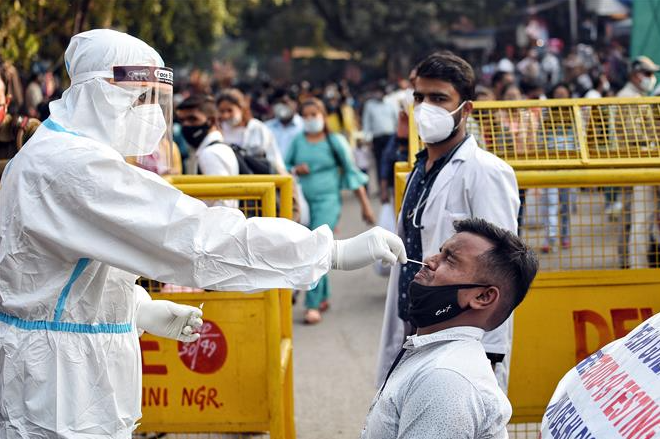 No community cases, 2 imported patients in the last 24 hours. (Photo: Baotintuc)
No community cases, 2 imported patients in the last 24 hours
According to the morning news of the National Steering Committee on November 17, Vietnam has recorded no community COVID-19 cases in the last 24 hours. Meanwhile, 2 imported cases have been reported.
Two returnees from Japan and the US are the latest COVID-19 patients in Vietnam on Monday evening. Patient 1,282 has been moved to Hanoi's National Hospital for Tropical Diseases for treatment, while patient 1,283 is currently treated at the Da Nang Lung Hospital.
On the same day, the National Steering Committee for COVID-19 Prevention and Control reported 21 patients recovered and were released from hospitals. With the latest additions, Vietnam has so far recorded 1,283 cases of COVID-19. Of them, 35 have died and 1,124 have recovered. Currently, more than 15,540 people are under quarantine.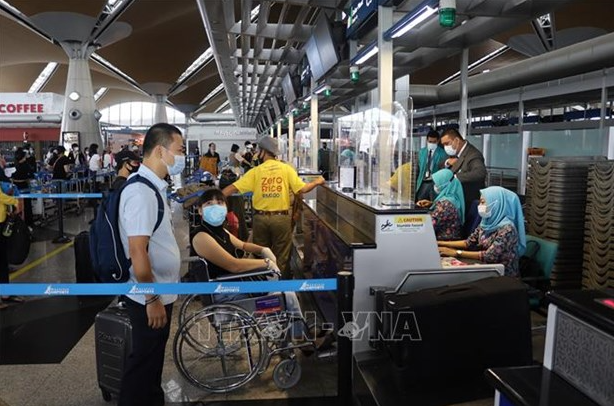 Vietnamese citizens brought from Canada & Malaysia. (Photo: VNA)
Vietnamese citizens brought from Canada & Malaysia
A Vietnam Airlines repatriation flight brought home nearly 350 Vietnamese citizens from Canada on November 15 – 16 thanks to concerted efforts of competent authorities from both sides. Meanwhile, more than 290 Vietnamese citizens were flown home from Malaysia on November 15, which was arranged by the Vietnamese authorities, the Vietnamese Embassy in Malaysia and the national flag carrier.
On board the flights were children under 18, the elderly, people with illnesses, students who completed their courses in Canada, stranded tourists and people visiting relatives in Canada whose visas had expired, and those in extremely difficult circumstances.
In-flight safety and preventive measures against the spread of COVID-19 were strictly put in place by the national flag carrier to protect their health. Upon arrival at Quang Ninh's Van Don International Airport and Ho Chi Minh City's Tan Son Nhat International Airport, all crew members and passengers were given medical checkups and sent to quarantine in line with regulations.
More repatriation flights are set to be conducted to bring Vietnamese citizens home, depending on their needs, and quarantine capacity in Vietnam.
Valerie Mai