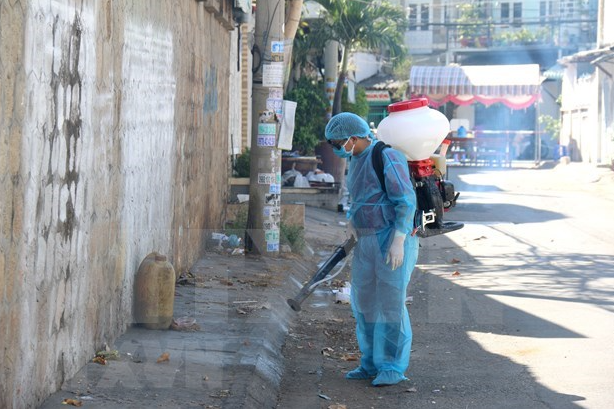 No new COVID-19 case posted on early November 13. (Photo: VNA)
No new COVID-19 case posted on early November 13
Vietnam recorded no new COVID-19 case from 6 pm on November 12 to 6 am on November 13, keeping the national tally at 1,253, according to the National Steering Committee on COVID-19 Prevention and Control.
As such, Vietnam entered the 72nd consecutive day without community infections. As many as 1,093 patients have recovered, and the fatalities remain at 35. Among those still under treatment, 23 tested negative once for the SARS-CoV-2 virus, which causes the disease, 13 twice, and 11 thrice. No patients were in critical condition.
A total of 15,280 people who had close contact with COVID-19 patients or returning from pandemic-hit areas are under health monitoring nationwide.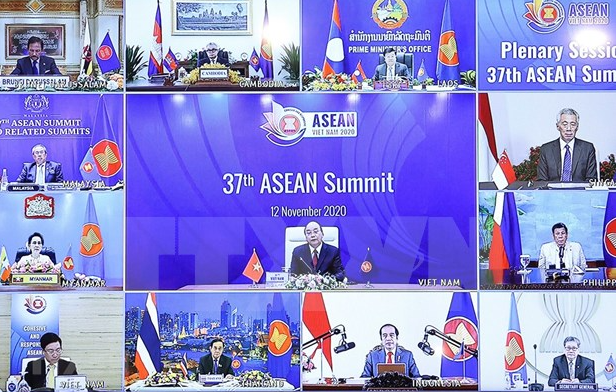 37th ASEAN Summit. (Photo: VNA)
Vietnam to contribute 100,000 USD to ASEAN COVID-19 Response Fund
Vietnam will contribute 100,000 USD to the ASEAN COVID-19 Response Fund and is committed to contributing 5 million USD worth of medical supplies to the Regional Reserve of Medical Supplies, Prime Minister Nguyen Xuan Phuc announced at the 37th ASEAN Summit on November 12, Vietnam Plus cited.
While chairing the event, the PM suggested an overall and concerted approach to contain the COVID-19 pandemic with the participation of the "entire Community" and promote comprehensive recovery. Stressing the significance of protecting regional identities, image, and values of the ASEAN Community, the PM supported the use and the ASEAN flag and anthem and said the ASEAN flag will be flown at the headquarters of Vietnamese government offices from the beginning of 2021.
At the end of the summit, the ASEAN leaders approved a number of important documents, proposed by Vietnam as the ASEAN Chair 2020 and supported by other ASEAN member countries and partners, such as the Hanoi declaration on the ASEAN Community Vision Post 2025, and the Hanoi Declaration on promoting social work towards a cohesive and responsive ASEAN Community.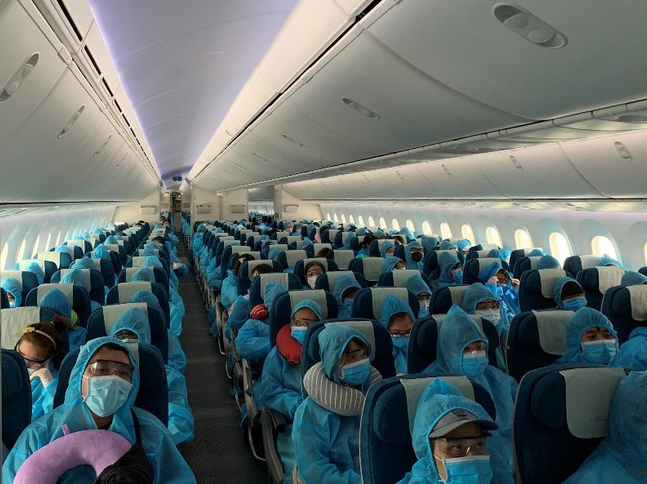 Vietnam to bring home thousands of citizens from Taiwan, Japan, Korea. (Photo: PLO)
Vietnam to bring home thousands of citizens from Taiwan, Japan, Korea
In implementing the Government's direction on organizing repatriation flights to welcome Vietnamese citizens from Japan, South Korea, and Taiwan to their homeland, Deputy Minister of Transport Le Anh Tuan has sent a request to Quang Ninh, Da Nang, Khanh Hoa, and Can Tho to urgently set up a quarantine area to meet entry requirements.
According to the Ministry of Transport, the Civil Aviation Authority of Vietnam has been working with domestic airlines to develop a plan to carry out flights landing at Van Don, Da Nang, Cam Ranh, and Can Tho airports.
Vietnamese nationals returning home on these flights will conduct self-pay isolation at hotels or other accommodation facilities for imported people, to ensure safety against COVID-19 infection. It is expected that the maximum number of citizens entering weekly is 3,300, divided equally among the four airports, said PLO.
Valerie Mai