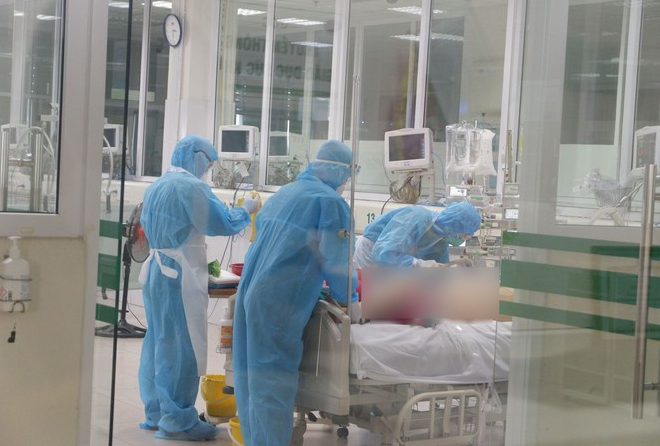 One new imported COVID-19 case confirmed. (Photo: Tien Phong)
One new imported COVID-19 case confirmed
Vietnam confirmed one new imported COVID-19 case on the afternoon of November 20, bringing the total number of infections to 1,305, according to the National Steering Committee for COVID-19 Prevention and Control.
The new patient returned from Germany on Flight VN5036 which landed Van Don airport, Quang Ninh province, on November 19. He tested positive for SARS-CoV-2 while in quarantine. The patient is being quarantined and treated at the National Hospital for Tropical Diseases No 2 in Hanoi's Dong Anh district.
As of November 21 morning, a total of 1,142 COVID-19 patients in Vietnam had recovered. The death toll remained at 35. Among patients undergoing treatment, 10 tested negative for the coronavirus SARS-CoV-2 once, nine twice and five others thrice. No patient is now in critical condition. 16,535 people who had close contact with COVID-19 patients or entered Vietnam from pandemic-hit regions are quarantined across the country.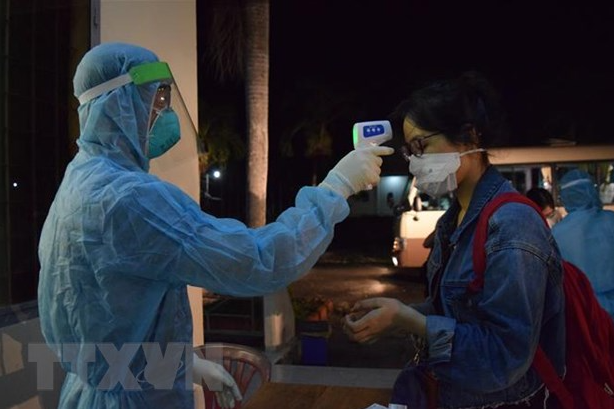 Global media positive about Vietnam's growth despite COVID-19. (Photo: VNA)
Global media positive about Vietnam's growth despite COVID-19
On November 19, the UK's Globaldata.com affirmed that Vietnam is one of a few countries to have controlled the pandemic to a certain degree, with a low number of infections and fatalities. The World Bank also forecast that Vietnam's GDP would grow 2.8 percent this year and 6.8 percent next.
UK newswire bbc.co.uk also hailed the country for mitigating the economic damage caused by the pandemic and being the only country in the region on track to post growth in 2020.
The International Monetary Fund (IMF) also predicted that Vietnam's economy would grow 2.4 percent this year thanks to decisive steps to contain the health and economic fallout from the pandemic. It forecasts a strong economic recovery in 2021, with growth projected to strengthen to 6.5 percent "as the normalization of domestic and foreign economic activity continues."
Meanwhile, Malaysia's malaymail.com quoted chief Asia-Pacific economist Steve Cochrane as saying that, as of September, Vietnam together with regional states such as Singapore, Taiwan (China), Malaysia, and New Zealand had each reported year-on-year growth.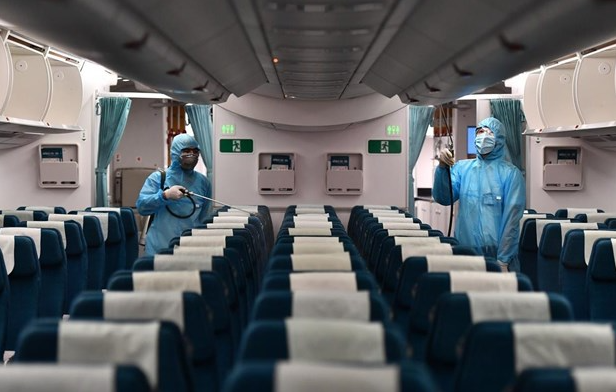 Vietnam Airlines sterilizes aircraft carrying foreign visitors. (Photo: VNA)
Vietnam Airlines sterilizes aircraft carrying foreign visitors
A representative of national flag carrier Vietnam Airlines said on November 20 that the airline has been fully complying with COVID-19 prevention and control regulations, including sterilizing aircraft.
Since midnight on March 25, the carrier has also been spraying disinfectant in all aircraft on domestic routes after landing in Hanoi, Da Nang, and Ho Chi Minh City. It has also spent more on antiseptic equipment, especially at Hanoi's Noi Bai and HCM City's Tan Son Nhat International Airport, thus ensuring the absolute safety of passengers and crew members.
According to a representative, the Health Ministry's Department of Preventive Medicine recently requested the sterilization of aircraft carrying foreigners to Vietnam.
Valerie Mai