COVID-19 Updates (November 18): 5 fresh imported cases, raising total tally to 1.288
On the morning of November 18, Vietnam records 5 more imported cases and no infection in the community said the National Steering Committee for COVID-19 Prevention and Control.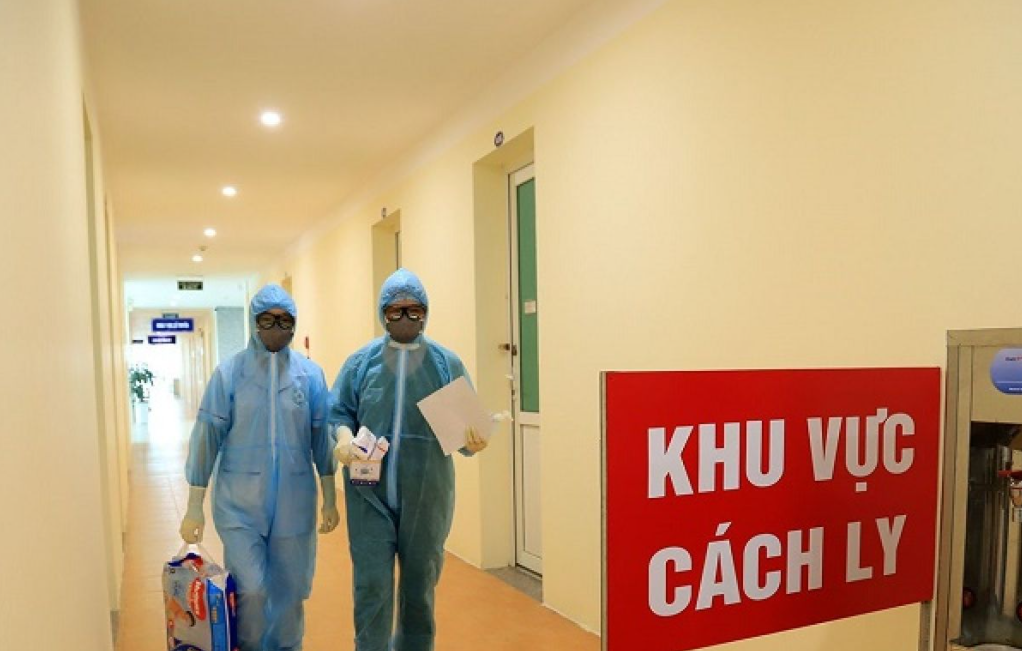 5 fresh imported cases, raising total tally to 1.288. (Photo: Vietnambiz)
5 fresh imported cases, raising total tally to 1.288
According to the update from the Ministry of Health, this morning (November 18), Vietnam recorded 5 more imported cases of COVID-19, all of which are currently isolated and treated. Thus, the total number of COVID-19 cases has been raised to1,288. The total number of people having close contact with or passing through epidemic areas is 16,125, all of them are under quarantine and health monitoring.
Regarding the treatment situation, according to the report of the National Steering Committee for COVID-19 Prevention and Control, so far the country has cured 1,124 out of 1,288 COVID-19 patients. Among those undergoing treatment, the number of first-time negative for SARS-CoV-2 virus was 8; second-time was 11, and third-time was 15. The death toll stays at 35.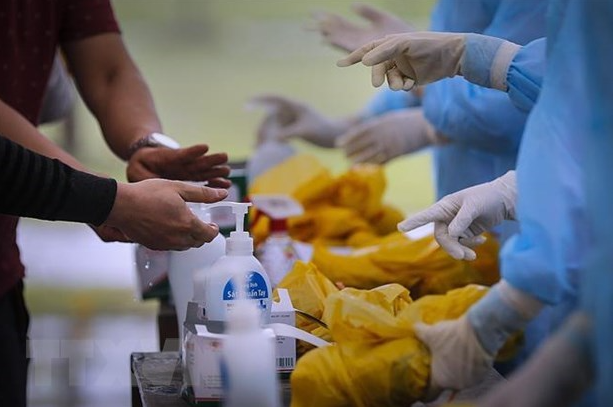 Vietnamese citizens must wash hands with sanitizers when entering concentrated quarantine facility (Photo: VNA)
More Vietnamese citizens return home from Japan, RoK
A Vietjet Air plane brought nearly 360 Vietnamese citizens back home from Japan on November 16. Also on the day, nearly 240 citizens were repatriated from the Republic of Korea (RoK) on another flight of this carrier. The passengers included children under 18, pregnant women, the ill, workers with expired labor contracts, students without accommodations, and others in extremely disadvantaged circumstances.
The Vietnamese Embassies sent staff to the airports to assist the passengers with boarding procedures.
In-flight safety and preventive measures against the COVID-19 pandemic were rigorously enforced to protect the passengers' health and prevent the spread of the disease. All passengers and crew members received medical check-ups and were sent to quarantine in line with regulations upon arrival at Cam Ranh and Da Nang airports.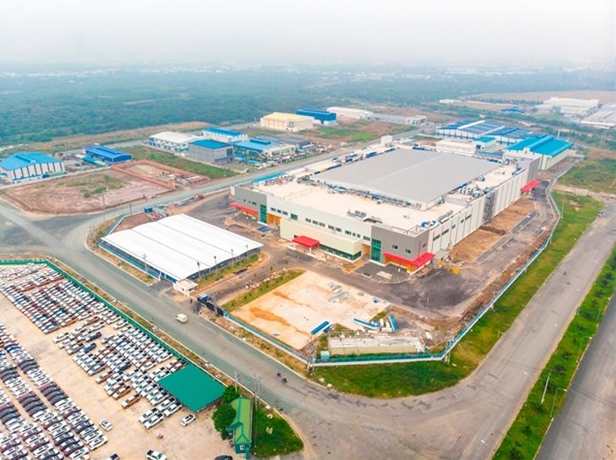 The Vietnam industrial white paper reported that sudden growth in lease enquiries for land, factory and warehousing has resulted in price escalations in IPs near major cities (Photo: thuongtruong.com.vn )
Vietnam to see boom in supply of industrial property next year: Savills
Despite COVID-19 impacts, Vietnam will see strong growth in industrial property next year due to higher demand for industrial parks as businesses expand production or relocate out of China, according to Savills Vietnam. "In the coming years, particularly 2021 and 2022, I think we are going to see a big emphasis on supply," said John Campbell, Industrial Services, Savills Vietnam.
In terms of land supply, Dong Nai province is planning eight additional industrial zones (IZs), including four new IZs in Long Thanh and four other IZs in Phuoc Binh, Tan Hiep, and Binh An communes, according to the Savills' Vietnam industrial white paper 2020 released in Hanoi last week.
GLP, the largest warehouse developer in Asia, is planning a 1.5 billion USD venture with Vietnam's SEA Logistics Partners (SLP). Republic of Korean firm Mirae Asset Daewoo Co and Naver Corporation have jointly invested 37 million USD into warehousing in the LogisValley logistics hub in Bac Ninh province.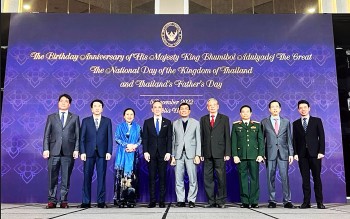 Friendship
The Royal Thai Embassy organises the reception on the occasion of celebration of the Birthday Anniversary of His Majesty King Bhumibol Adulyadej the Great, the National Day of the Kingdom of Thailand and Thailand's Father's Day on 2nd December 2022 in Hanoi.