COVID-19 Updates (Nov 19): Miss Vietnam candidates brought rice ATM to workers affected by COVID-19
The group of Miss Vietnam contestants implemented a large project supporting more than 500 workers in difficulty in Bac Ninh.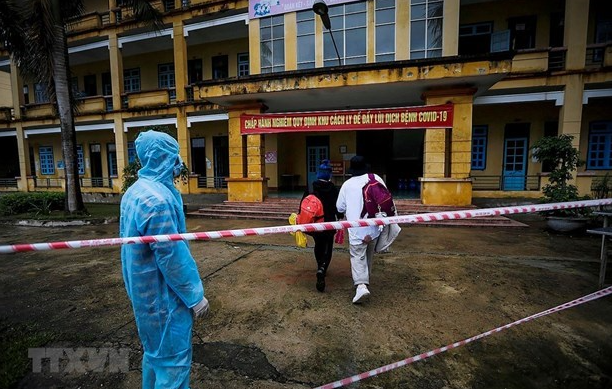 Repartriated overseas Vietnamese enter a quarantine site in Hoa Binh province (Photo: VNA)
12 imported cases, no community infection
The National Steering Committee has just updated COVID-19 figures in Vietnam on the morning of November 19. Accordingly, the nation records no new community infection in the last 24 hours. However, 12 cases, all imported, have been announced. The new patients, all Vietnamese, brought the total number of confirmed COVID-19 cases in Vietnam to 1,300, said the National Steering Committee for COVID-19 Prevention and Control.
The subcommittee for treatment reported that as many as 1,124 COVID-19 patients have been successfully treated while the number of death related to the disease is still kept at 35. Of the patients undergoing treatment, eight people tested negative for coronavirus SARS-CoV-2 once, 11 others twice and 15 thrice. There are now no patients in critical conditions.
A total of 16,399 people who had close contact with COVID-19 patients or entered Vietnam from pandemic-hit regions are being quarantined across the country, including 206 in hospitals, 15,308 in other concentrated quarantine establishments and 885 at their residences.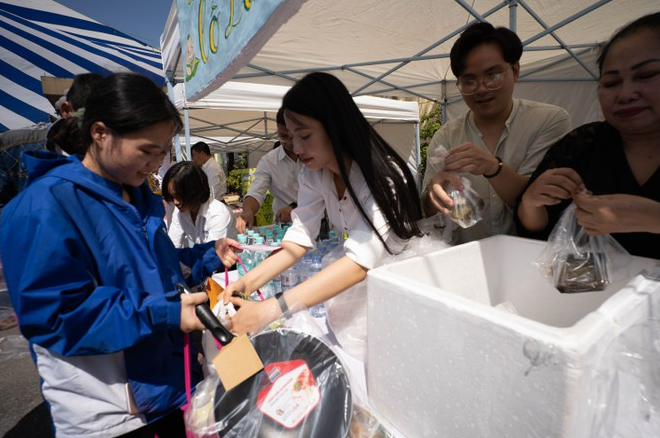 Miss Vietnam candidates brought rice ATM to workers affected by COVID. (Photo: Tien Phong)
Miss Vietnam candidates brought rice ATM to workers affected by COVID
In the latest episode of Miss Vietnam, the contestants carried on their compassionate journey to bring support and help to people who lead a tough life. The girls successfully organized the program in a warm, friendly, sincere atmosphere and brought a lot of joy and deep empathy for 500 workers who were badly affected during the period of COVID-19 pandemic in Dai Dong Industrial Park - Hoan Son, Tien Du, Bac Ninh.
Kindness Fair (episode 7 in the series of Miss Kindness Project - Miss Vietnam 2020) gave many valuable gifts to the employees in difficult living situations. The program aims at bringing assistance and support to workers who face difficult circumstances due to COVID-19 in Bac Ninh in particular and nationwide in general.
Kindness fair with the aim of targeting poor workers, the disadvantaged who are financially struggling economy after the last two outbreaks of COVID-19. With understanding and sympathy, the group of contestants Miss Vietnam 2020 together prepare a special market to send the message of: "Here to spread love".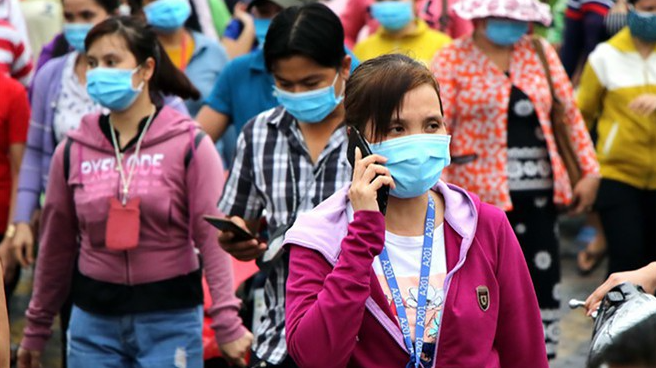 7 million Vietnamese households experienced income decrease due to the Covid-19. (Photo: Thanh Nien)
7 million Vietnamese households experienced income decrease due to the Covid-19
According to Dr. Jacpues Morisset, World Bank Lead Economist and Program Leader for Vietnam, Vietnam is among the few countries with positive growth in the context of global struggles to cope with the Covid-19 pandemic.
However, the pandemic still has a great impact on people's lives and the economic activities of enterprises. According to a survey by the World Bank, Vietnam has over 7 million households with reduced income in July and August compared to June and July. Of which, about 0.5 million households have 50% or higher percentage of their income reduced.
According to Dr. Jacpues Morisset, if viewed from a positive perspective, the Covid-19 pandemic creates new opportunities for Vietnam, such as accelerating the movement of a number of multinational companies branches from other countries to Vietnam.
Vietnam's outstanding achievement in Covid-19 epidemic prevention and control is the most powerful push for multinational companies to bring some of their operations to Vietnam especially as their factories are closed in other countries.