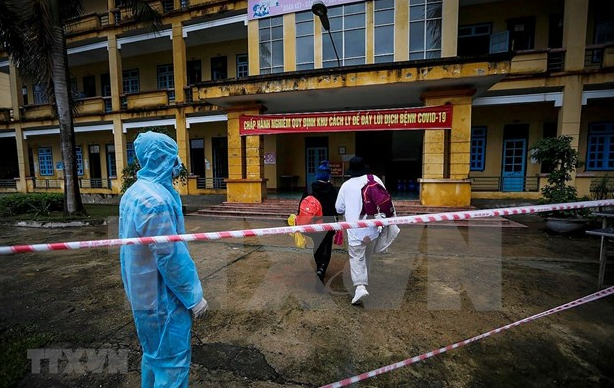 Vietnam records no new COVID-19 case (Photo: VNA)
Vietnam records no new COVID-19 case
No new COVID-19 case was recorded from 6 pm on November 8 to 6 am on November 9, reported the National Steering Committee on COVID-19 Prevention and Control. The national tally remained at 1,213 infection cases. Vietnam went through 68 days without local transmission. So far, 1,070 patients have been recovered.
Among those under treatment at medical establishments, nine tested negative once, 11 twice, and eight others thrice, with no one in critical conditions. There were 35 deaths related to the disease, including 31 in Da Nang, 3 in Quang Nam, and 1 in Quang Tri.
A total of 14,409 people who had close contacts with COVID-19 patients or entered from pandemic-hit areas are under quarantine, including 202 in hospitals, 12,977 at other establishments, and 1,230 at homes.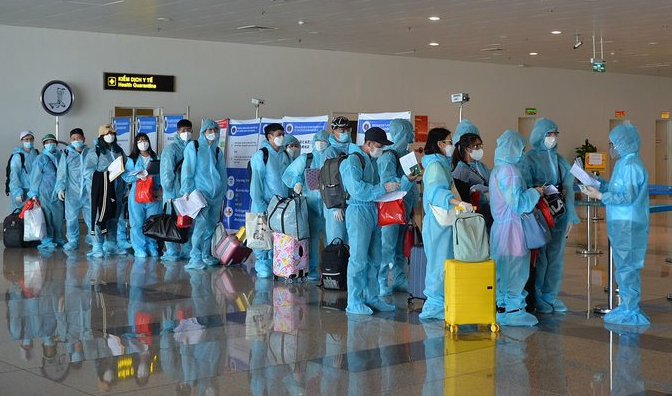 Foreign arrivals to Vietnam up by 7.6% in October. (Photo: VN Express)
Foreign arrivals to Vietnam up by 7.6% in October
With the stimulus scheme launched with the theme of "Vietnam - a safe and attractive destination", local businesses have given priority to ensuring the safety of visitors, whilst also launching attractive tourism packages in terms of their prices and services, said VNA.
The number of international visitors to the nation in October witnessed a rise of 7.6% from the previous month, with the number of foreign arrivals to the country during the opening ten months of the year falling by 73.8% on-year to over 3.8 million, according to statistics released by the General Statistics Office.
Furthermore, the Vietnam National Tourism Administration has launched the "Safe Vietnam Travel " application with the aim of making it easier for guests to view how safe various destinations are before arrival, in addition to searching for information on restaurants and hotel services.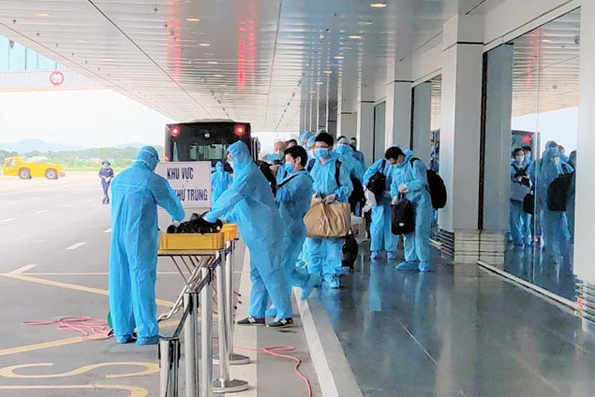 Citizens brought home from Europe countries. (Photo: Vietnamnet)
Citizens brought home from Europe countries
More than 340 Vietnamese citizens in Germany and Romania have been brought home on a flight operated by Vietnam Airlines. The flight was arranged on November 7 and 8 by Vietnamese agencies in coordination with relevant agencies of Germany and Romania.
Passengers on the flight included under-18 children, students who had completed study, labourers with expired visas and contracts and others in disadvantaged circumstances.
In-flight safety and preventive measures against the COVID-19 pandemic were rigorously enforced to protect the passengers' health and prevent the spread of the disease. All passengers and crew members received medical check-ups and were sent to quarantine in line with regulations upon arrival at Tan Son Nhat International Airport in Ho Chi Minh City.
Valerie Mai