COVID-19 Updates (Oct. 31): Japan lowers travel alert for Vietnam and 7 other countries
Japan has lowered its travel alert over the COVID-19 pandemic for Vietnam, seven other countries and China's Taiwan territory, Japanese Foreign Minister Toshimitsu Motegi announced on October 30.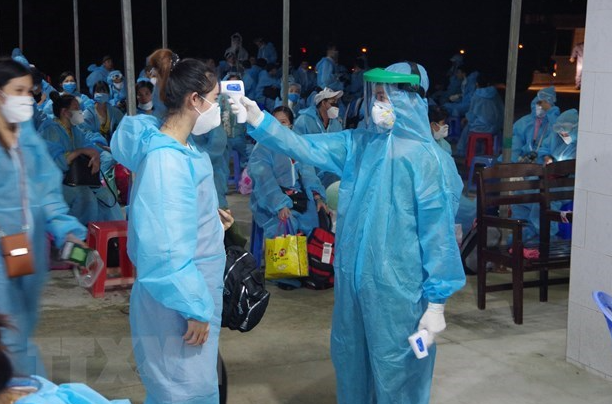 Vietnamese citizens returning home from abroad have body temperature checked before entering a concentrated quarantine establishment (Photo: VNA)
No community cases on the last day of October
Vietnam recorded no new COVID-19 cases on October 31 morning, keeping the total number of infections to date at 1,177, according to the National Steering Committee for COVID-19 Prevention and Control. Vietnam has gone through 59 consecutive days without new COVID-19 infections in the community.
Among the patients still under treatment, six have tested negative for the virus once, four twice and seven thrice. No patient is in critical condition at present. A total of 1,063 COVID-19 patients had been successfully treated while 35 patients with serious underlying diseases had died. There are currently 14,713 people who had close contact with confirmed cases or came from pandemic-hit regions are under quarantine across the country.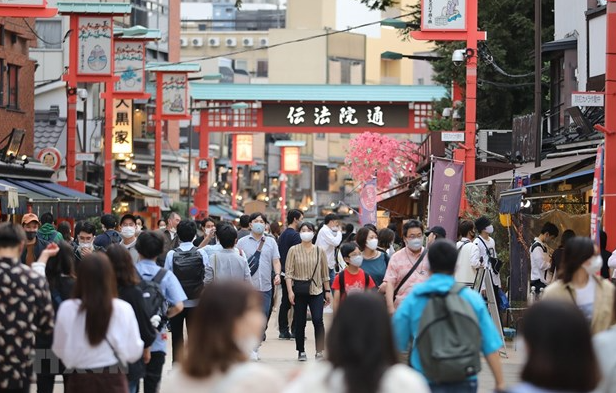 People wear face masks to prevent coronavirus in Asakusa, Tokyo. (Photo: Kyodo News)
Japan lowers travel alert for Vietnam and 7 other countries
China, South Korea, Taiwan (China), Australia, Brunei, New Zealand, Singapore, Thailand and Vietnam are in the group of countries and territories that are excluded from the Japan entry ban list from November, according to Kyodo news.
The lowering of travel alert was Tokyo's attempt to loosen restrictions caused by the COVID-19 pandemic and to revive Japan's economy. However, Tokyo continued to suspend travel from other countries and limit the issuance of new visas.
The travel alert is downgraded from Level 3 which advises against travel to Level 2 which calls for refraining from nonessential travel.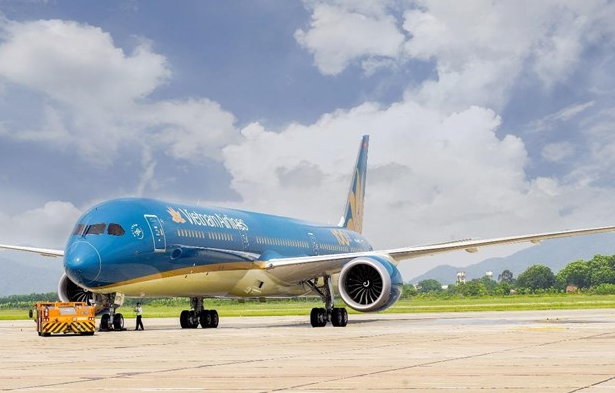 Vietnam Airlines to resume three domestic routes. (Photo: Vietnam Airlines)
Vietnam Airlines to resume three domestic routes
Vietnam Airlines is set to re-open three domestic routes in November, a representative of the national flag carrier said on October 30.
Flights linking Thanh Hoa with Buon Me Thuot, Da Lat with Phu Quoc Island, and Hai Phong with Phu Quoc Island will be re-exploited since the COVID-19 pandemic is no longer a threat. The Thanh Hoa-Buon Me Thuot and Da Lat-Phu Quoc routes will both see three round trips a week, while four flights will serve the Hai Phong-Phu Quoc route each week.
Six of Vietnam Airlines' domestic routes were resumed in October. Vietnam Airlines is also offering promotional tickets on these routes, starting from 99,000 VND (4.25 USD) one-way (excluding taxes and fees) for departures until December 31, 2020, said Vietnam Plus.
As Vietnam has successfully curbed the spread of COVID-19 and air passenger numbers are on the rise, Vietnam Airlines will work to resume other domestic routes to meet growing travel demand, its representative said.