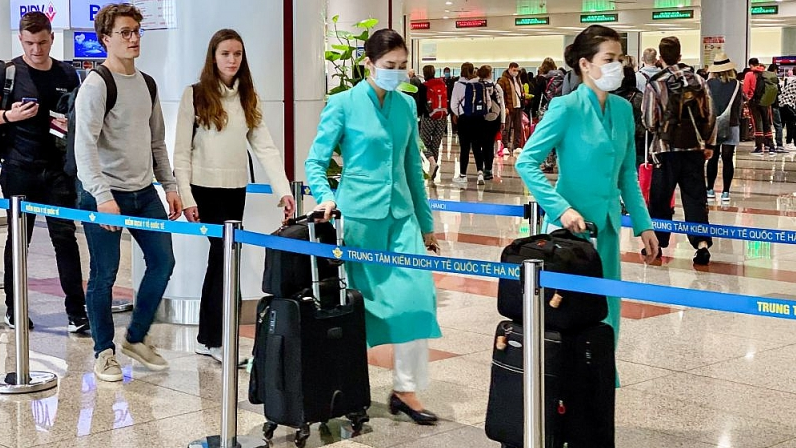 One new imported COVID-19 case reported. (Photo: Baoquocte)
One new imported COVID-19 case reported
Vietnam recorded one new imported case of COVID-19 between 6 pm on November 4 and 6 pm on November 5, raising the national count to 1,207, according to the National Steering Committee for COVID-19 Prevention and Control.
The new patient returned from Oman on Flight QR976, which landed in Hanoi's Noi Bai International Airport on October 22. The woman, tested positive for SARS-CoV-2 while in quarantine, is being treated at the National Hospital of Tropical Diseases in the capital's Dong Anh district.
As of 6 am on November 5, a total of 1,069 COVID-19 patients in Vietnam recovered. There were no patients in critical conditions. The death toll remained at 35. Among the active patients, 17 tested negative for the coronavirus SARS-CoV-2 once, seven twice, and five thrice. Vietnam has so far gone through 63 straight days without locally-transmitted cases.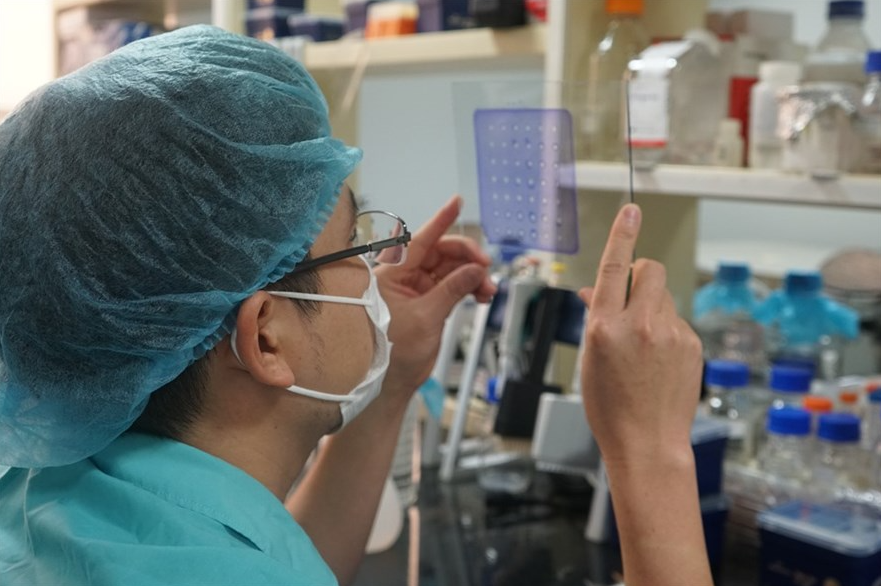 Vietnam plans COVID-19 vaccine trials on humans. (Photo: Lao Dong)
Vietnam plans COVID-19 vaccine trials on humans
Human trials of "made-in-Vietnam" COVID-19 vaccine developed by Nanogen Biopharmaceutical might be implemented soon following the completion of paperwork, said Nguyen Ngo Quang, Vice Director of the MoH's Administration of Science, Technology, and Training on November 3.
The first phase expects to conduct tests on a group of 20 volunteers, while the second phase will involve 600 people and the third phase, 10,000 people. If successful, the vaccine, which is being tested on animals, will be the first one in Vietnam to have human trials.
The human trial process is expected to take off in late November 2020 and complete in the last quarter of 2021, after which the mass production stage shall begin.
Vietnam is concentrating on researching the COVID-19 vaccine, with the cooperation of many scientists, and vaccine manufacturers. Currently, there are four vaccine manufacturers that are making great progress, including Nanogen Biopharmaceutical, IVAC, VABIOTECH and POLYVAC.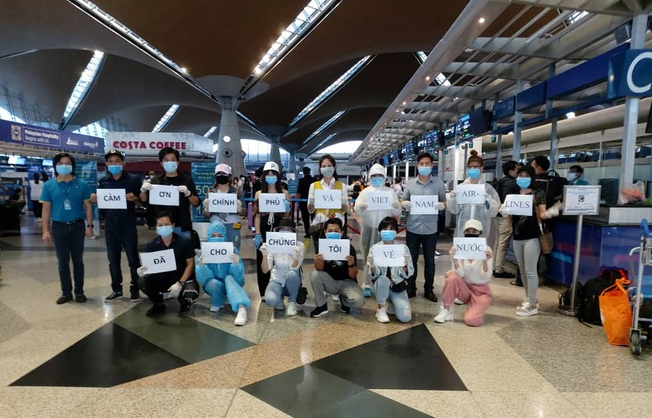 Nearly 290 Vietnamese citizens brought home from Malaysia. (Photo: Zing News)
Nearly 290 Vietnamese citizens brought home from Malaysia
Close to 290 Vietnamese citizens were flown home safely from Malaysia on a flight of national flag carrier Vietnam Airlines on November 3, according to the Ministry of Foreign Affairs. The flight was arranged by Vietnamese authorities, the Embassy of Vietnam in Malaysia, the airline, and relevant agencies of Malaysia.
The passengers included pregnant women, the elderly, the ill, those with underlying health conditions, laborers with expired contracts, and people in extremely difficult circumstances.
In-flight safety and preventive measures against the COVID-19 pandemic were rigorously enforced to protect the passengers' health and prevent the spread of the disease. All passengers and crew members received medical check-ups and were sent to quarantine in line with regulations upon arrival at Can Tho International Airport in the Mekong Delta city of the same name.
Valerie Mai