COVID-19 Updates (Nov. 4): Russia's Sputnik praises Vietnam's efforts in COVID-19 combat
Vietnam's political system proved effective and efficient when the COVID-19 outbreak in the country became more complex, Russian news agency Sputnik wrote recently.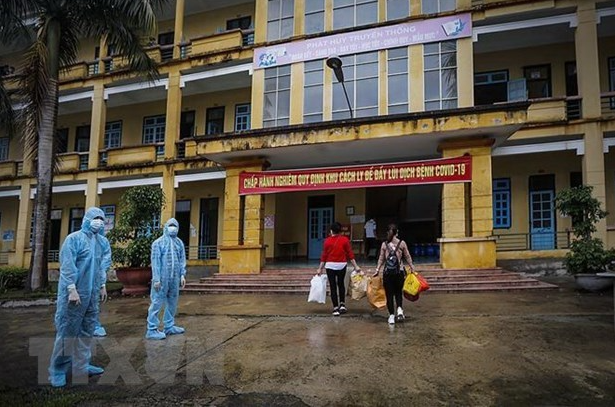 No new community cases, 10 imported infections in the last 24h. (Photo: VNA)
No new community cases, 11 imported infections in the last 24h
According to the morning news of the National Steering Committee for COVID-19 Prevention and Control, on November 4, Vietnam recorded 1 imported case, who is an Israeli expert. He entered Vietnam on Oct. 31 and was immediately quarantined in Hanoi.
From 6 am-6 pm on November 3, Vietnam confirmed 10 new imported COVID-19 cases. Eight of them returned from Russia on Flight VN5062 which landed in Van Don airport in northern Quang Ninh province on October 31. They tested positive for SARS-CoV-2 while in quarantine. The other two are under quarantine and treatment at the General Hospital of Bac Ninh province. The two returned from Angola on Flight VN8 arriving at Van Don airport on October 20.
Overall, Vietnam has a total of 1.203 COVID-19 cases so far, in which 1.069 have been cured. Currently, 15.260 people are in quarantine due to close contact with pandemic areas. Death toll remains 35, while the nation reports no severe cases left.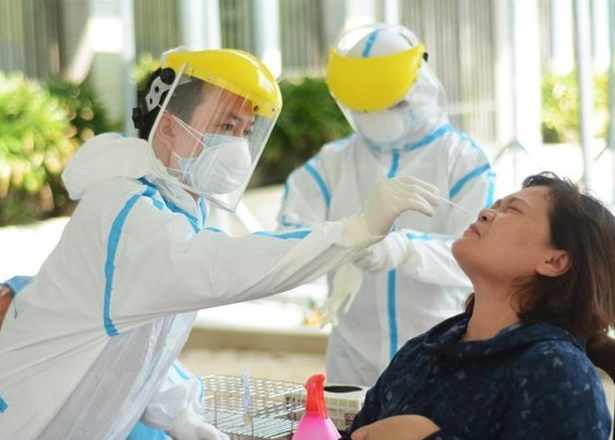 Taking samples for SARS-CoV-2 testing in Vietnam (Photo: VNA)
Russia's Sputnik praises Vietnam's efforts in COVID-19 combat
Russia's Sputnik highlighted the Vietnamese Government's transparency in activities, saying it has helped boost the public's confidence in local authorities in the fight against the coronavirus.
Sputnik noted that Vietnam was the second country, after China, to impose social distancing measures. The country also developed affordable COVID-19 test kits, promoted the production of face masks and disinfectant, and created a virus tracing app that helps determine if a person has come into contact with a COVID-19 patient and provides updates on the virus situation around the country.
The news outlet also highlighted how Vietnam creatively and effectively raised public awareness about the dangers posed by COVID-19 and promoted preventive measures via the media. Though the country has suffered heavy losses from the suspension of tourism, international flights, foreign trade and services, its economy is forecast to grow 3 percent this year, according to the World Bank.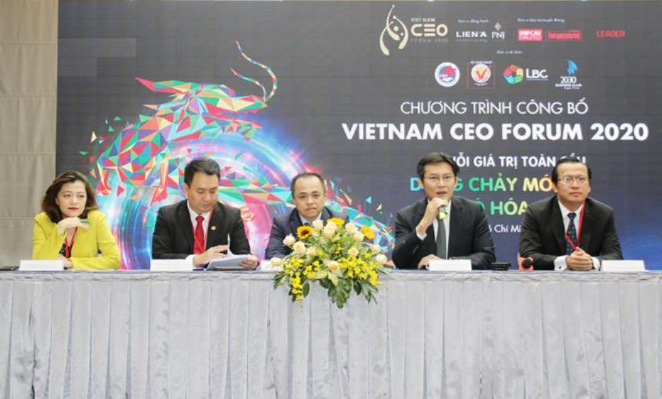 CEO Forum 2020 will be organised in Ho Chi Minh City on November 19, organisers said on November 3 (Photo: VNA)
CEO Forum 2020 to discuss solutions to post-COVID-19 challenges
The 7th CEO Forum 2020 will be organized in Ho Chi Minh City on November 19, organizers said on November 3.
According to the organizers, this year's forum will focus on how to take full advantage of opportunities to secure a firm foothold in global value chains and overcome challenges posed by the COVID-19 pandemic. Within the framework of the CEO Forum 2020, a debate on "New global supply chains" will be held, seeking solutions to help businesses become a link in global supply chains. Analysts will also provide information on trade policies and mechanisms, investment promotions, and business support programs.
The CEO Forum 2020 will also provide a major opportunity for businesses, policymakers, and economists to gain an insight into fields of interest, thus mapping out appropriate solutions and strategies for promoting businesses and the national economy.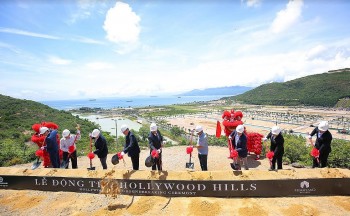 Economy
On October 2, at Hai Giang peninsula (Quy Nhon city, Binh Dinh), Hung Thinh Corporation held the groundbreaking ceremony of Hollywood Hills by YOO Inspired by Starck – a subdivision at MerryLand Quy Nhon. The event marks the first time that the world's No.1 ranked design and branded residence company YOO Inspired by Starck is officially present in Vietnam, with a collection of villas designed by creative director, Philippe Starck.