COVID-19 Updates (October 11): No community infection, 2 fresh imported cases
Between 6 am October 10 and 6 am October 11, Vietnam has recorded 2 new imported COVID-19 cases and no cases in the community, said the National Steering Committee.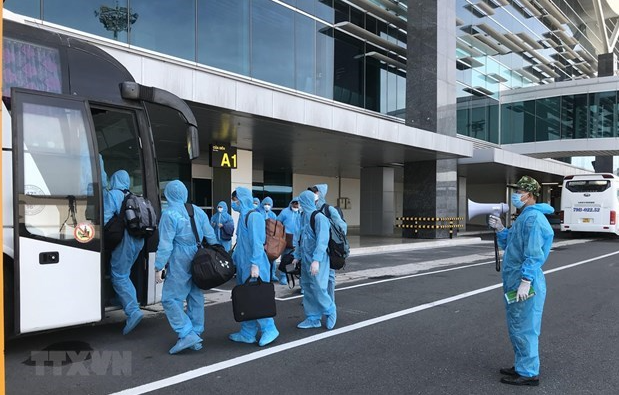 Vietnamese returnees are boarding a coach to quarantine sites upon arrival in Vietnam. (Photo: VNA)
Vietnam confirms two more imported COVID-19 cases in the last 24 hours
The 6 am news of the National Steering Committee for COVID-19 Prevention and Control said that Vietnam has reached day 39 that no community infection has been recorded, while two more COVID-19 cases, both imported, are found between 6 am and 6 pm on October 10, raising the national tally to 1,107.
Currently, the country has cured 1024 cases. Among patients under treatment, 5 patients were tested negative with coronavirus for the first time, 5 for the second time, and 10 for the third time. Death toll remains at 35. There are 17,887 people having close contact with confirmed cases or coming from pandemic-hit areas under quarantine at present.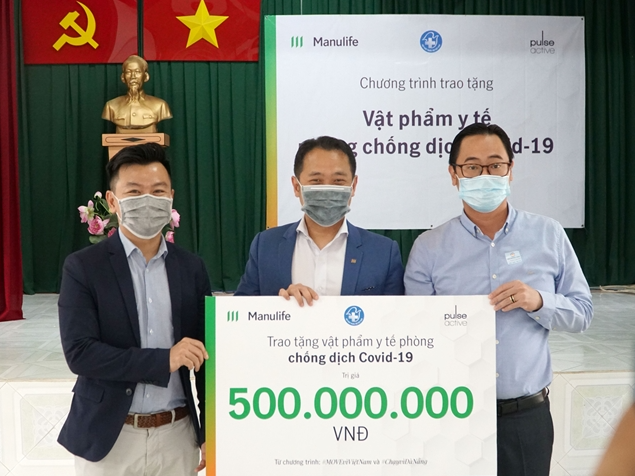 Representatives of Manulife Vietnam. (Photo: Manulife Vietnam)
Enterprise donated $21,600 for medical supplies for COVID-19 frontline workers
Manulife Vietnam and its partners have donated VND500 million (US$21,600) worth of medical supplies for frontline workers in the fight against COVID-19, raising its total donations so far to VND3.5 billion ($151,000). The latest donation was raised from the MOVE for Vietnam Challenge, an online campaign that inspired ManulifeMOVE users to raise funds by simply getting active.
The $21,600 will be used to buy more than 2,500 medical protective suits for the Vietnam Young Physicians Association (VYPA) in Quang Nam Province and Da Nang City. In April, Manulife had donated over VNĐ3 billion ($129,356) worth of essential items to quarantine centers in Ha Noi and Ho Chi Minh City, including 20,000 face masks, 12,000 protective suits, 10,000 liters of hand sanitizer gel, 500 fans, and 15 refrigerators to store medicines, according to VNA.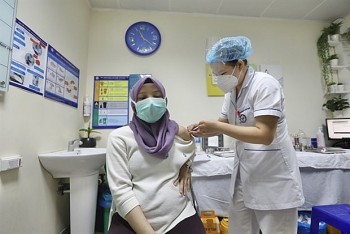 National
Vietnam News Today (September 17): Vietnam, RoK agree to boost defense ties; HCMC on first day of Covid restriction ease; Hanoi offers Covid vaccination for foreigners at two select venues; Vietnam declares reopening of Phu Quoc island at Global Tourism Forum.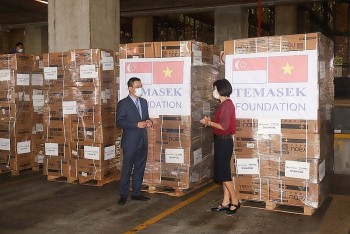 Friendship
Vietnam and its needy groups continue to receive support for Covid-19 prevention.
Friendship
According to leading experts in the water industry in Vietnam and Australia, ensuring water security and water supply safety is of particular importance when climate change and the Covid-19 pandemic have been threatening the economic and social development of many countries.