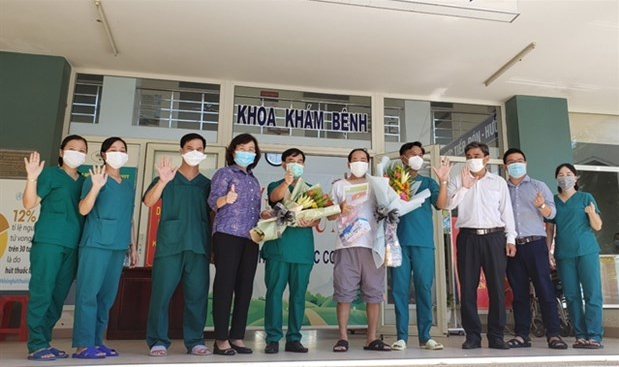 36th day of no new cases in the community. (Photo: MOH)
36th day of no new cases in the community
On the morning of October 8, the National Steering Committee for COVID-19 Prevent and Control said there were no new cases of COVID-19 in the community in the last 36 days. Vietnam has cured 1,023 out of 1,099 COVID-19 patients. The Treatment Subcommittee also said that up to this point, the country no longer has severe cases of COVID-19 patients.
Among COVID-19 patients being treated in health facilities, the number of cases that have first-time negative test with the SARS-CoV-2 virus is 5; second negative test: 8 and third negative test: 5. As many as 14.250 people are under quarantine and health monitoring for close contact with or returning from pandemic areas.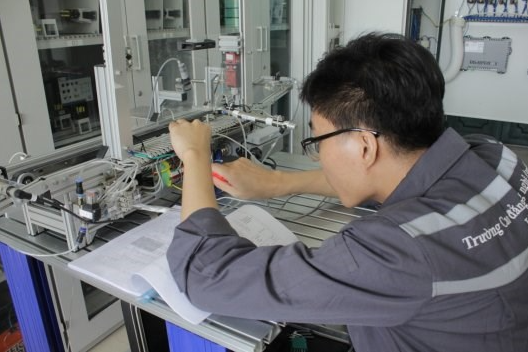 Workers affected by COVID-19 receive free vocational training. (Photo: VNA)
Workers affected by COVID-19 receive free vocational training
The German development agency Deutsche Gesellschaft für Internationale Zusammenarbeit (GIZ), in cooperation with the Directorate of Vocational Education and Training and the Departments of Labour, Invalids and Social Affairs in eight cities and provinces, will offer short training courses for 1,000 workers affected by the COVID-19 pandemic.
Target trainees are unemployed persons or underemployed workers at high risk of losing their job due to COVID-19 in HCM City, Nha Trang City and Bac Ninh, Ha Tinh, Ninh Thuan, An Giang, Dong Nai and Long An provinces. The two-month training courses, starting this month, will focus on industrial occupations that are more resilient to the impact of COVID-19 compared to sectors such as tourism, hospitality, or textiles.
As of June, 30.8 million persons aged 15 and above in the country had been negatively affected by COVID-19, including those who lost their jobs, were laid off temporarily or had to take turns with others, had their work hours reduced, or had their income cut.
Vietnam has to halt receiving international flights. (Photo: Zing)
Vietnam has to halt receiving international flights
In an interview with Zing, Deputy Director of Civil Aviation Authority Vo Huy Cuong said that international commercial flights to Vietnam are temporarily halted to wait for complete guidance on the process of isolating passengers from the Ministry of Health.
"The isolation of foreign citizens is very well implemented. However, the problem arises in the process of preparing hotels, collecting isolation fees for citizens", the representative of the Civil Aviation Authority shared.
During the flight from Seoul to Ho Chi Minh City on September 30, some passengers caused confusion at Tan Son Nhat airport due to disagreement on the price of the hotel for isolation. A similar incident happened on the flight five days earlier. Many passengers complained about the hotel isolation fee of VND 28 million (1200 USD) for 14 days. They hope to be isolated in affordable locations at a more economical level.
Valerie Mai