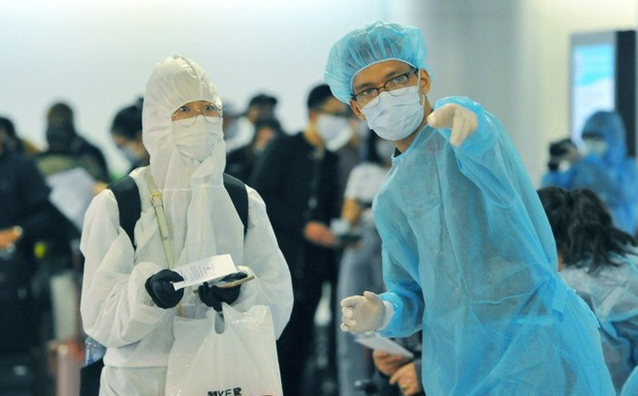 Vietnam enters 38th day without community infection. (Photo: MOH)
Vietnam enters 38th day without community infection
No new cases of COVID-19 were reported over the past 12 hours, leaving the total at 1,105 as of 6 am on October 10. However, Vietnam sees five more imported cases of COVID-19 between 6 am and 6 pm of October 9, all are Indian experts, according to the National Steering Committee for COVID-19 Prevention and Control.
Vietnam has entered the 38th straight day without community infection. A total of 1,024 patients of COVID-19 have recovered, while fatalities remained at 35.
Among those still under treatment, five have tested negative for SARS-CoV-2 once, seven twice and five thrice. There are no severe cases. Nearly 15,780 people are being quarantined nationwide, with 281 at hospitals, 12, 910 at concentrated facilities, and 2,586 at home or accommodations.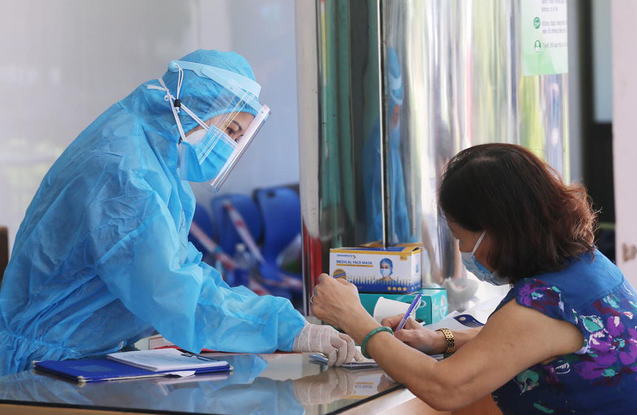 Deputy PM: Vietnam supports Myanmar in COVID-19 fight. (Photo: MOH)
Deputy PM: Vietnam supports Myanmar in COVID-19 fight
Deputy PM and Foreign Minister Pham Binh Minh sent a message of sympathy to State Counsellor and Foreign Minister of Myanmar Aung San Suu Kyi and Union Minister for International Cooperation Kyaw Tin on the recent complicated developments of the COVID-19 pandemic with rising infection cases recorded in the country.
In the message, he emphasized that in the spirit of traditional friendship and comprehensive cooperative partnership, the two countries will work together and offer support in the fight against COVID-19.
He informed that the Vietnamese Government will deliver the second batch of medical supplies to Myanmar to help the nation overcome current challenges causing by the novel pandemic, Vietnam Plus cited.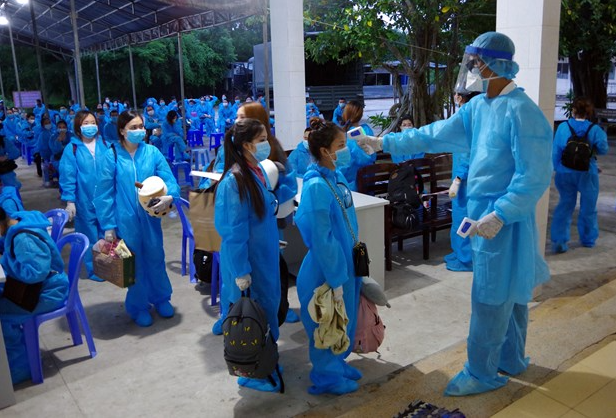 Over 240 Vietnamese citizens in repatriated from the Philippines. (Photo: VNA)
Over 240 Vietnamese citizens in repatriation from the Philippines
A flight arranged on October 9 by Vietnamese authorities, the Vietnamese Embassy in the Philippines, and Vietjet Air brought home more than 240 Vietnamese citizens stranded there due to COVID-19.
The passengers included pregnant women, persons with underlying health conditions, those under 18 years old, students without accommodation, workers with expired labor contracts, and others with special disadvantages.
The Vietnamese Embassy sent its staff members to help the citizens with pre-departure procedures. To protect the citizens' health and prevent the transmission of COVID-19, security, safety, and hygiene measures were seriously carried out during the flight. Upon their arrival at Tan Son Nhat International Airport in Ho Chi Minh City, all the crew members and passengers were given medical check-ups and sent to concentrated quarantine sites in line with regulations.
Valerie Mai