COVID-19 Updates (October 3): Asia Times applauds Vietnam's achievements amid COVID-19
Asia Times on October 1 ran an article saying that the Vietnamese economy will soon recover after COVID-19 pandemic and become one of the best performers in the world.
Patients discharged from hospital. (Photo: VNA)
Vietnam records no new COVID-19 cases on October 3 morning
Vietnam recorded no new COVID-19 cases on October 3 morning, marking 31 consecutive days without infections in the community.
The country has to date confirmed 1,096 COVID-19 cases, including 691 local infections and the remainders are imported cases, according to the National Steering Committee for COVID-19 Prevention and Control.
Among the patients undergoing treatment, one has tested negative for the novel coronavirus SARS-CoV-2 once, two twice, and four thrice. As many as 1,020 patients were successfully treated and there are now no patients in critical conditions. The death toll from the disease remained at 35, most of them were elderly people with serious underlying conditions.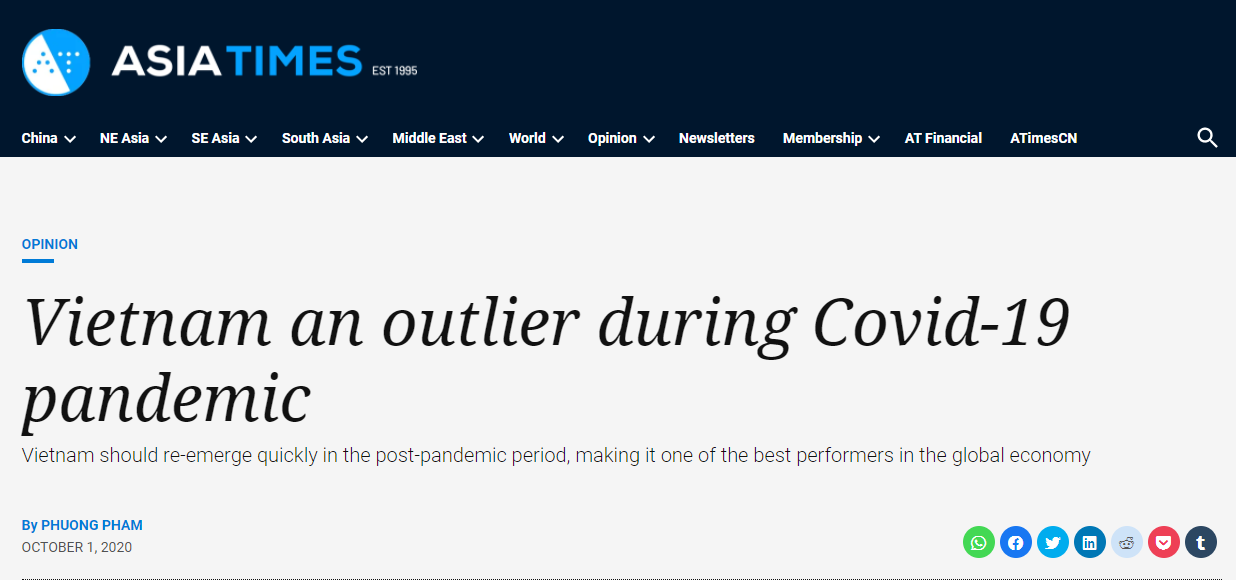 Asia Times' article. (Photo: Asia Times)
Asia Times: Vietnam an outlier during COVID-19 pandemic
"Like its neighboring countries, Vietnam's economy has been struggling after months of fighting against the pandemic. It is nonetheless still an outlier given its effective response to the COVID-19 outbreak, with impressive growth. Therefore, its economy is expected to witness positive signals soon after the pandemic is brought under control, which is highly unlikely for those countries that are seriously plagued by COVID-19," Asia Times commented in an article.
It cited the data as showing that Vietnam's GDP growth in the second quarter of 2020 was about 0.4 percent year on year. Although this was the economy's worst performance in 35 years, it was exceptional compared with its neighbors, some suffering from negative growth.
The article noted all this indicates that the country is well able to bounce back soon from the crisis. Thus Vietnam should re-emerge quickly in the post-pandemic period, making it one of the best performers in the global economy, as it has been over the past decade.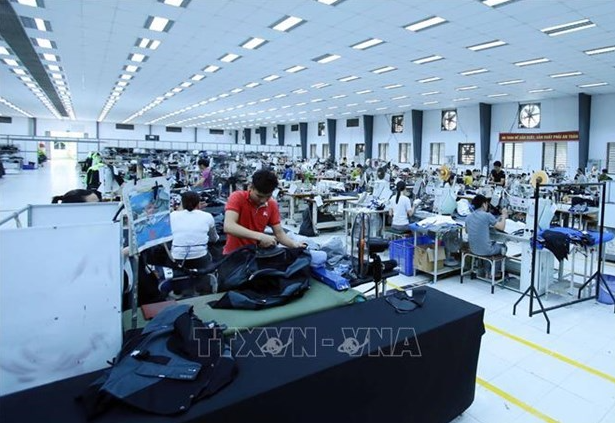 Vietnamese economy sees bright prospects. (Photo: VNA)
Vietnamese economy sees bright prospects
With more positive developments in the world economy and the rapid recovery of China, the Vietnamese economy has foundations to hope for a strong economic recovery in the future, according to Duong Manh Hung, Director of the General Statistic Office (GSO)'s National Accounts Department.
According to him, the recovery of the world economy increases the demand for goods, thereby promoting recovery and development of export turnover, especially of products of Vietnamese strength such as farm produce, textiles, footwear, and electronic components.
At the same time, Vietnam has gone through four weeks without any new COVID-19 community infections, making market service activities recover and tend to grow again, he noted.
Vietnam is also considering the reopening of international and domestic air routes with measures to be put in place to ensure safety. It is expected that the transport, tourism, hotel, restaurant, entertainment industries will grow sharply at the end of the year.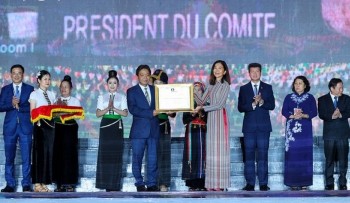 Viet's Home
UNESCO presented Vietnam a certificate recognizing Xoe Thai dance as an Intangible Cultural Heritage of Humanity at a ceremony held in Yen Bai province on September 24.