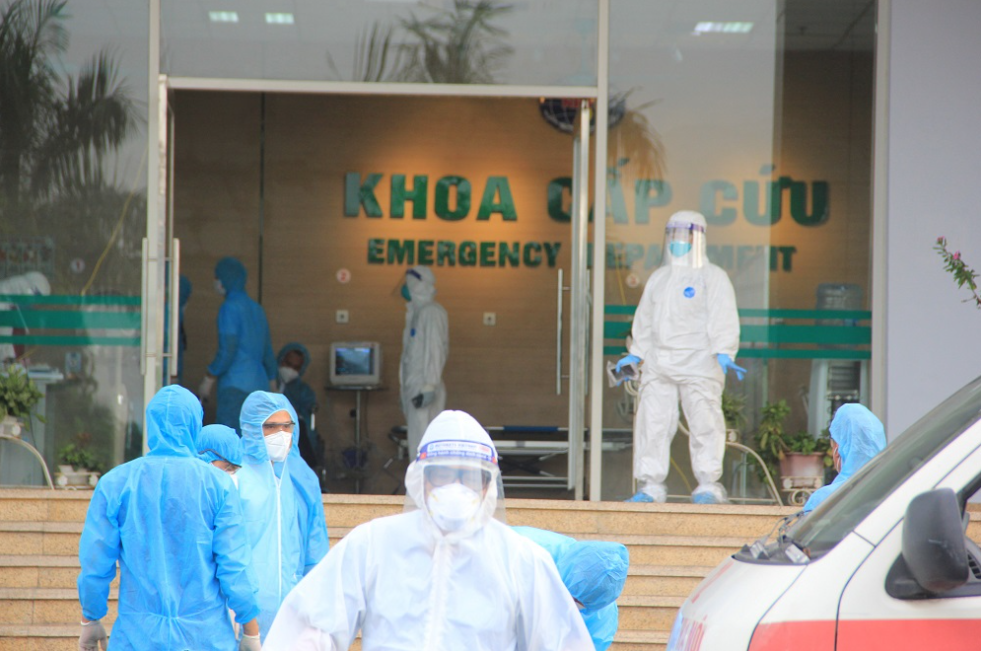 No community cases, 2 fresh imported infections. (Photo: VNA)
No community cases, 2 fresh imported infections
Two cases of COVID-19, all imported, were recorded in the afternoon of October 17, raising the total count to 1,126, according to the Ministry of Health.
One of the patients is a 30-year-old Indian expert who is in quarantine after his arrival at HCM City-based Tan Son Nhat International Airport on October 6, and is being treated at the city hospital for tropical diseases. The other is a 37-year-old Vietnamese returning from Myanmar. He was also quarantined after arriving at Can Ranh airport in the central province of Khanh Hoa on October 15.
Meanwhile, Vietnam has recorded no community infections in the last 46 days. So far, the country has successfully cured 1,031 patients. More than 13.500 patients are under quarantine and health monitoring in order to control the pandemic infection. Death toll stays at 35.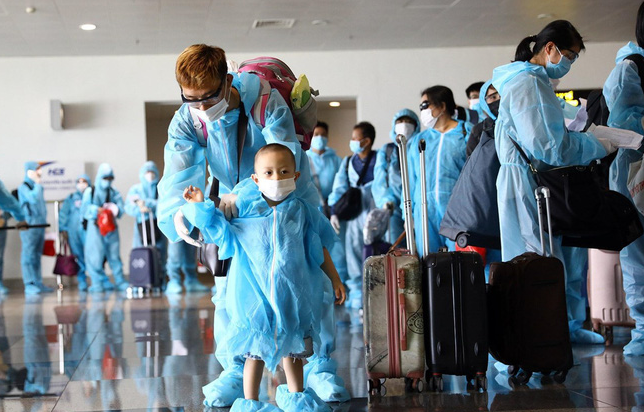 340 Vietnamese brought home from Norway. (Photo: VTV)
340 Vietnamese brought home from Norway
During the two days of 16-1710 / 2020, the Vietnamese authorities, the Vietnamese Embassy in Norway cooperated with Qatar Airways and the Norwegian authorities to bring over 340 Vietnamese citizens home.
The Vietnam Embassy in Norway has worked closely with the local authorities to support the procedures and create favorable conditions for citizens to get to the airport.
During the flight, passengers and the entire flight crew strictly abide by the regulations on disease prevention and control, epidemiological hygiene. All passengers were also quarantined and examined according to regulations when the plane landed at Noi Bai international airport, VNA cited.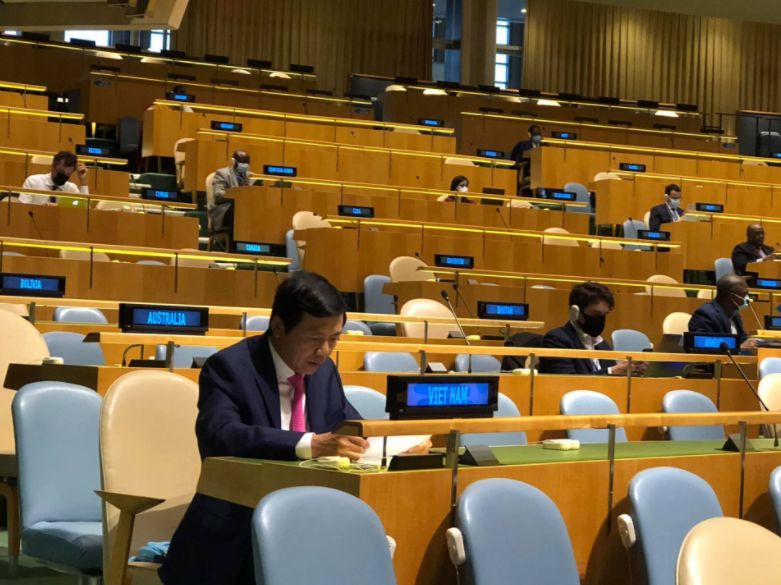 Ambassador Dang Dinh Quy, head of Vietnamese mission to the UN. (Photo: VNA)
VN Ambassador stressed to enhance international cooperation mechanisms to deal with COVID-19
The COVID-19 pandemic has revealed the weak points and vulnerability of the international community as well as loopholes in the global legal systems, which must be addressed so as to increase resilience and enhance capacity to cope with future pandemics and challenges, said Ambassador Dang Dinh Quy, head of Vietnamese mission to the UN.
The Vietnamese diplomat made the remarks at an online discussion on the sidelines of the Legal Committee of the 75th UN General Assembly on October 16, which drew the participation of more than 80 UN member states and members of the UN's International Law Commission (ILC).
Ambassador Quy laid stress on the necessity to enhance international cooperation mechanisms, with the UN playing the central role and the engagement of international and regional organizations, stakeholders, and communities, based on respect for the UN's charter and basic principles of international laws on equality and national sovereignty.
Valerie Mai