COVID-19 Updates (October 13): Vietnamese join COVID-19 vaccine program in Russia
Eleven Vietnamese citizens working in Moscow, Russia have volunteered to join a Sputnik V vaccine programme to prevent the COVID-19 pandemic.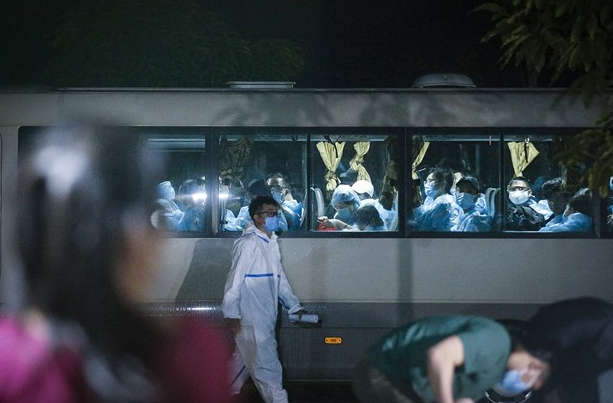 Vietnamese citizens repatriated from abroad arrive at a quarantine site in Hoa Binh province on early October 8 (Photo: VNA)
No new COVID-19 cases reported on October 13 morning
The number of COVID-19 cases in Vietnam remained at 1,110 on October 13 morning as no new infections were recorded between 6 pm of October 12 and 6 am of October 13, according to the national steering committee for COVID-19 prevention and control. The country also entered the 40th day without community transmission of the coronavirus SARS-CoV-2 on October 13.
Of those still under treatment, eight have tested negative for the virus once, two others twice, and 15 thrice. No patients are in critical condition at present, the treatment sub-committee noted. There are 13,845 people having close contact with confirmed cases or coming from pandemic-hit areas under quarantine at present, including 143 in hospitals, 12,451 in other concentrated quarantine sites, and 1,251 at home or accommodation facilities.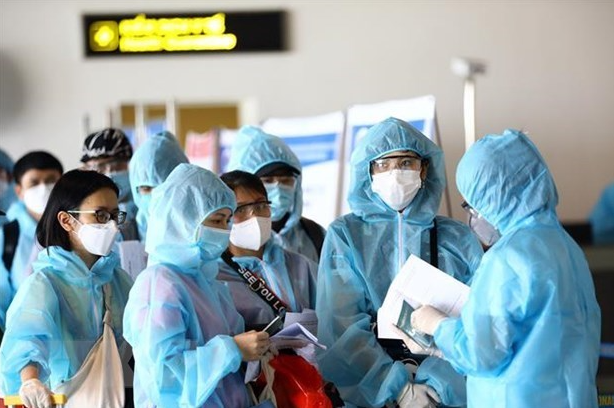 Vietnamese citizens return home safely (Photo: VNA)
More Vietnamese citizens brought home safe and sound from Singapore
Close to 360 Vietnamese citizens were brought home from Singapore on two flights of Pacific Airlines on October 12. The flights were arranged by Vietnamese authorities, the Embassy of Vietnam in Singapore and the carrier, together with competent agencies of Singapore, VNA cited.
The passengers included children under 18, the elderly, those with underlying health conditions and others in difficult circumstances. The Vietnamese Embassy sent its staff to the airport to assist them in completing procedures before boarding.
To prevent the spread of COVID-19, disease prevention measures were carried out during the flights. Upon landing at Can Tho International Airport in the Mekong Delta city of the same name, crewmembers and all passengers on the two flights were given heath check-ups and quarantined in line with regulations.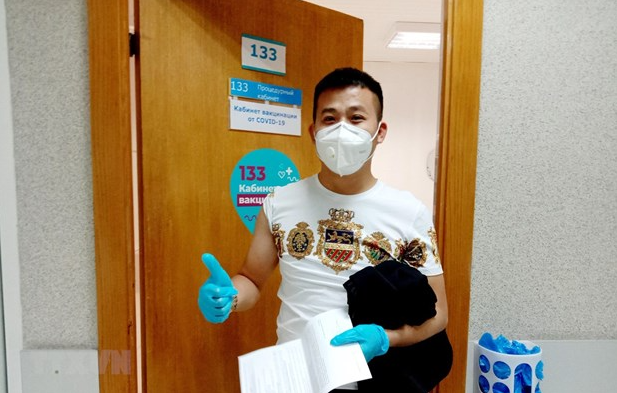 Ho Anh Tuan, who has worked in Russia for ten years, is one of the first Vietnamese people registering to join the programme (Photo: VNA)
Vietnamese citizens join COVID-19 vaccination programme in Russia
Eleven Vietnamese citizens working in Moscow, Russia have volunteered to join a Sputnik V vaccine programme to prevent the COVID-19 pandemic. Launched by the Moscow authority since early September, the programme has so far vaccinated over 6,000 people, including local people and citizens from many countries.
Doctor Angela Viktorovna who supported the Vietnamese volunteers said all of the people who have been tested have stable health, some have had initial reactions to the vaccine such as sneezing and low-grade fever, according to Vietnam Plus.
They will be monitored and examined for health within 180 days of vaccination, she said.
The vaccination programme for economic purposes, launched by the Moscow authority in early September at nearly 20 medical facilities, is considered one of the measures to help local authorities quickly curb the spread of COVID-19. It is part of the large-scale trial study of Sputnik V vaccine in Russia after the vaccine was licensed in August.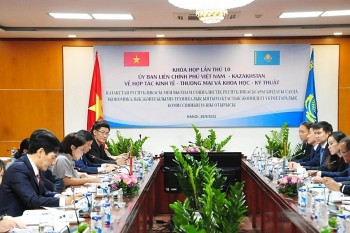 Friendship
The 10th session of the Vietnam-Kazakhstan Intergovernmental Committee on economic-trade and scientific-technical cooperation was held in Hanoi on September 26.