COVID-19 Updates (October 23): No community cases, 3 new imported infections in last 24h
Vietnam has recorded no community cases of COVID-19 in the last 51 days.
No community cases, 3 new imported infections in the last 24h. (Photo: VN Economy)
No community cases, 3 new imported infections in the last 24h
On the morning of October 23, the National Steering Committee on COVID-19 Prevention and Control informed that there were no new cases of COVID-19 recorded in the last 24 hours. Thus, it has been 51 days that Vietnam has not recorded any cases in the community. However, in the afternoon of October 22, the country announced official record of 3 imported infection, all were immediately quarantined and treated.
Up to now, the country has cured 1,049 patients. Among patients under treatment, 7 cases have been tested negative for the virus once, 5 twice and 11 thrice. In order to prevent the outbreak of the pandemic, 13,652 people are currently quarantined, in which 149 stay at hospitals, 12,421 at concentrated facilities, and 1,082 at home. The country has no severe cases. Death toll stays at 35.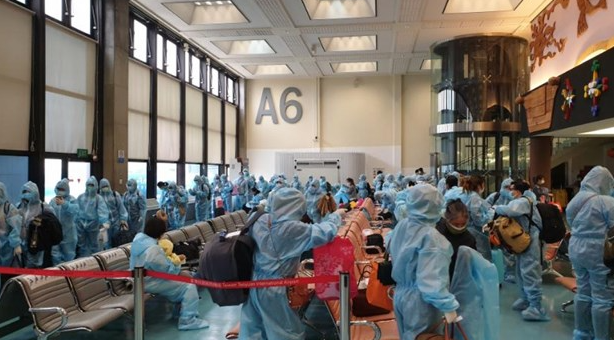 Customers waiting to get in a repatriation flight. (Photo: VNA)
More citizens flew home from Europe, America, Africa
Close to 340 Vietnamese citizens were flown home from more than 30 countries across Europe, America, and Africa on October 20-21 as part of joint efforts by relevant Vietnamese agencies and local authorities. Passengers on the repatriation flight, operated by national flag carrier Vietnam Airlines, included children under 18, the elderly, the ill, workers whose visas and contracts had expired, students without accommodations, and others in difficult circumstances.
Vietnamese missions in the foreign countries had coordinated with local authorities to facilitate these expats' travel to a Paris airport before they undertook all pre-departure procedures and boarded the flight home from there with the help of staff from the Embassy of Vietnam in France.
In-flight safety and preventive measures against the COVID-19 were rigorously enforced to protect passengers' health and prevent the spread of diseases. All passengers and crew members received medical checkups and are sent to quarantine in line with regulations upon arrival at Ho Chi Minh City's Tan Son Nhat International Airport.
The repatriation of Vietnamese citizens in disadvantaged circumstances abroad will continue to be conducted in line with citizens' wishes, the development of the COVID-19 pandemic, and quarantine capacity in the country.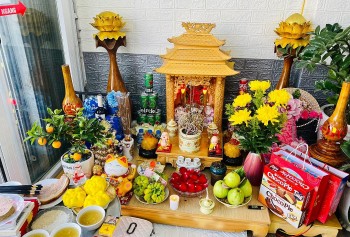 Handbook
Learn more about an ancient Vietnamese tradition that may bring you good fortune!