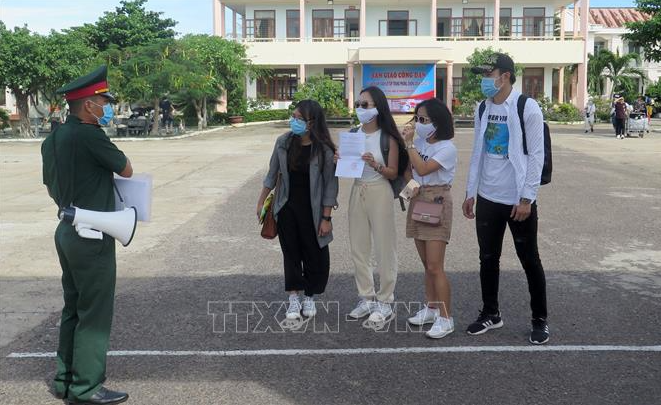 No community cases, 6 fresh imported infections. (Photo: VNA)
No community cases, 6 fresh imported infections
Six cases of COVID-19, all imported, were recorded in the afternoon of October 19, raising the total count to 1,140, according to the Ministry of Health.
Meanwhile, Vietnam has recorded no community infections in the last 48 days. So far, the country has successfully cured 1,046 patients. Among patients under treatment, 10 has negative test results with SAR-COV-2 once, 3 twice and 5 thrice.
More than 13.500 patients are under quarantine and health monitoring in order to control the pandemic infection. Death toll stays at 35.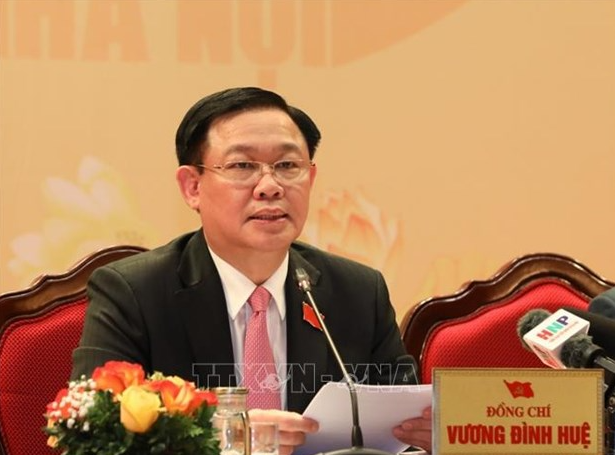 Secretary of the municipal Party Committee and head of the city's NA deputy delegation Vuong Dinh Hue speaks at the meeting. (Photo: VNA)
Hanoi voters propose continued drastic actions against COVID-19
Hanoi voters and residents have proposed the National Assembly and the Government to continue drastic actions against the COVID-19 pandemic, according to Chairwoman of the Hanoi Fatherland Front Committee Nguyen Lan Huong.
Violations in the purchase of medical supplies in service of the combat should be strictly handled, they said, proposing intensifying inspections over loss-making projects and areas that would see corruption.
Huong was reporting at a meeting between the delegation of Hanoi's NA deputies and agencies ahead of the 10th session of the 14th legislature on October 19.
The voters also called for more mechanisms and policies to help people, businesses, and labourers overcome difficulties caused by the pandemic, restore and boost socio-economic development, and stabilize their lives.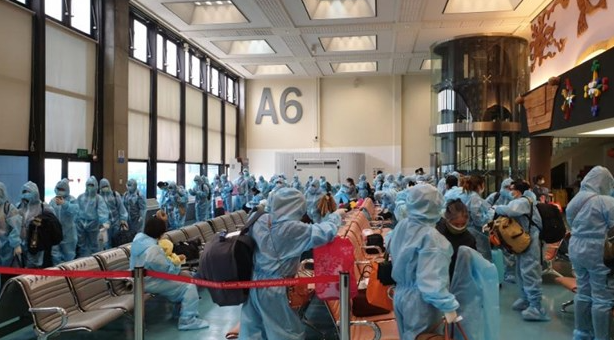 Nearly 360 citizens brought home from Taiwan. (Photo: Vietnamnet)
Nearly 360 citizens brought home from Taiwan
Nearly 360 Vietnamese citizens were brought home from Taiwan (China) on two flights on October 19. The flights were arranged by Vietnamese authorities, the Vietnamese economic – cultural office in Taipei, Vietnam Airlines, and Taiwanese authorities.
The passengers were the elderly, the ill, pregnant women, workers with expired contracts, and students who have finished their education. The Vietnamese office in Taipei had helped the citizens with boarding procedures.
Strict security, safety, and epidemiological measures were implemented during the flights to ensure passengers' health and prevent the spread of diseases. After landing Cam Ranh airport, the passengers and crew members had their health checked and were sent to quarantine in line with regulations.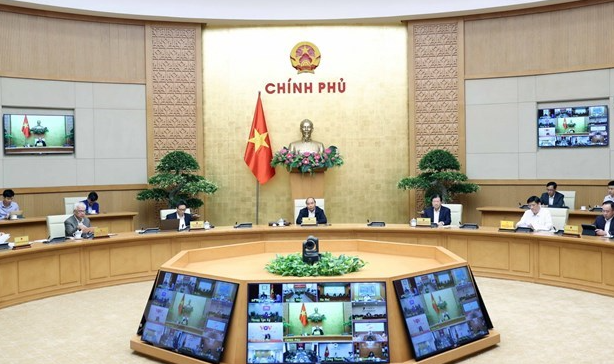 PM: Entry to Vietnam must be closely controlled. (Photo: VNA)
PM: Entry to Vietnam must be closely controlled
Prime Minister Nguyen Xuan Phuc on October 19 called for close control over entry into Vietnam at all border gates so the country can fulfill the twin goals of fighting COVID-19 and posting socio-economic development, said VNA.
During an online meeting with the National Steering Committee on COVID-19 Prevention and Control, the PM asked ministries, agencies, and localities to remain vigilant and strictly comply with prevention measures to avert a new outbreak.
They were also directed to properly manage quarantine facilities, especially those providing paid services. Heads of localities and establishments were held responsible to the PM and authorities for the COVID-19 fight and will be strictly punished for any local transmission. Relevant units were assigned to ask short-term visitors to limit their use of public services such as karaoke and bars, and refrain from festivals.
Valerie Mai