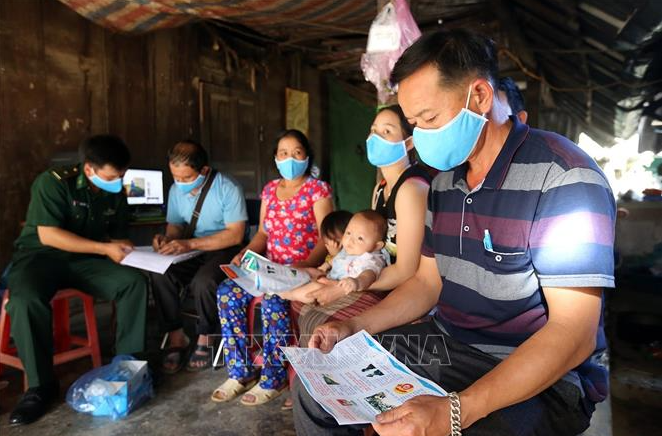 No new cases in the morning of Oct. 28. (Photo: VNA)
No new cases in the morning of Oct. 28
According to the National Steering Committee for COVID-19 Control and Prevention, as of 6 am on October 28, Vietnam has recorded no new cases of COVID-19 in 56 days continuously. Currently, the health sector is proactively treating 72 patients, among which 15 have been tested negative at least once for the SARS-CoV-2 virus.
As reported by the National Steering Committee, on October 27, there was 1 patient who was declared cured. Thus, Vietnam has cured 1,062 out of 1,172 patients with COVID-19 so far. Besides, 14.819 people are under quarantine for having close contact with or passing through pandemic areas.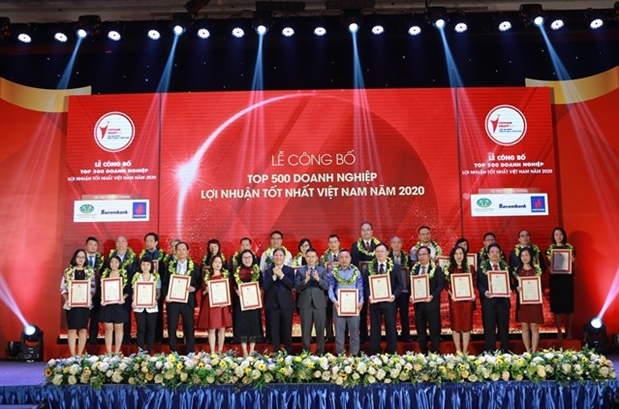 Representatives of Top 500 most profitable companies in Vietnam in 2020 at the award ceremony (Photo courtesy of Vietnam Report)
Local firms expect modest growth due to COVID-19
Through the two waves of the COVID-19 pandemic, confidence in the growth prospects in 2020 of enterprises has gradually diminished. This information was released by Vietnam Report (VNR) at the award ceremony of the Top 500 most profitable companies in Vietnam in 2020, so-called Profit500, held in Hanoi late last week.
Also under the event, Vietnam Report published the Vietnam Earnings Insight 2020 Bilingual Report with the theme "Restructuring - Recovering growth momentum in a new normal period". According to the report, Vietnam's economy recorded a growth rate of 2.12 percent in the first nine months of 2020 - the lowest compared to the same period of 2011-20. However, in the current difficult situation, maintaining a positive growth rate is still considered a positive and good sign.
The challenge for Vietnamese businesses is not only to maintain production and business activities and ensure social safety regulations, but also to build a suitable operating system following market trends.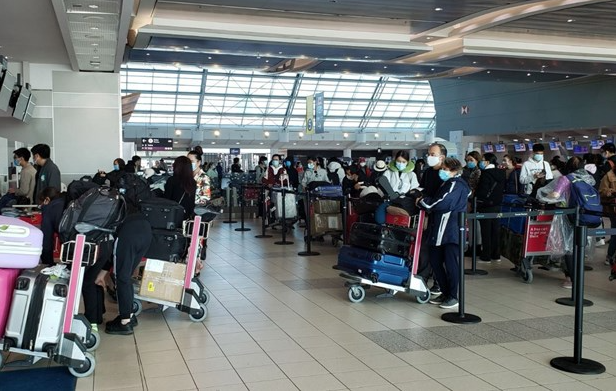 More Vietnamese citizens brought home from Singapore and Taiwan. (Photo: VNA)
More Vietnamese citizens brought home from Singapore and Taiwan
470 Vietnamese were brought home safely on October 26-27 thanks to joint efforts by relevant Vietnamese agencies, Singaporean and Taiwanese authorities.
The passengers included children under 18, the elderly, people with illnesses, and others in disadvantaged circumstances. Strict security, safety and epidemiological measures were implemented during the flight to ensure passengers' health and prevent the spread of diseases.
After landing at the Can Tho International Airport in the Mekong Delta city of Can Tho, the passengers and crew members of both flights had their health checked and were sent to quarantine in line with regulations.
The repatriation of Vietnamese citizens in disadvantaged circumstances abroad will continue to be conducted in line with citizens' wishes, the development of the COVID-19 pandemic and quarantine capacity in the country.
Valerie Mai