COVID-19 Updates (Oct 25): Citizens' relaxation poses big risk to pandemic prevention
Citizens' relaxation of COVID-19 preventive measures is posing a big risk to pandemic prevention and control in the country.
A woman shared her joy with a doctor after completing her quarantine period. (Photo: VNA)
No new community cases, 12 imported cases in the last 24 hours
The 6 am news from the National Steering Committee for COVID-19 prevention and control announced that Vietnam had passed another 24 hours that no infections were recorded in the community. However, twelve Vietnamese citizens returning from Angola, France, Germany and Russia were confirmed infected with the novel coronavirus Saturday evening, raising the country's total active cases to 71.
Two patients were declared recovered on Saturday, raising total recoveries to 1,059. Among patients under treatment, 4 have received their negative test results for the first time, 3 for the second time, and 16 for the third time. 14,576 people are quarantined for having close contact with or passing through pandemic areas. Death toll remains at 35.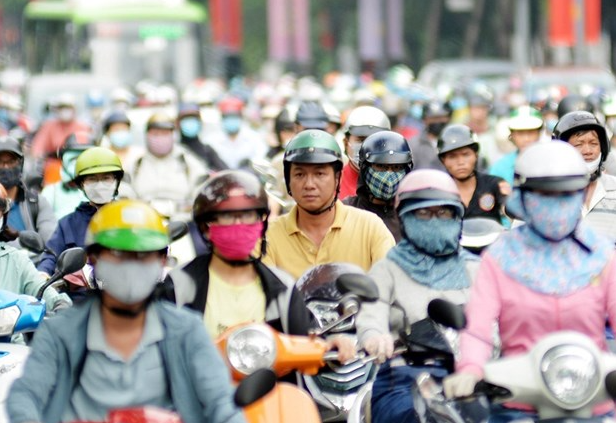 Many people in Ho Chi Minh City do not wear a face mask in public places (Photo: VNA)
Citizens' relaxation poses big risk to pandemic prevention work
Recently, the Trang An tourism complex in the northern province of Ninh Binh is rather crowded. However, few among the tourists wore face masks, even though notices about pandemic prevention measures are posted everywhere and hand sanitizer is readily available. In fact, adherence to pandemic prevention measures in many localities has been loosened. Even in big cities with a dense population, the abidance by epidemic prevention measures has become lax.
It is worrying that recent inspections of the Health Ministry revealed that some localities and units are not following regulations and guidance in epidemic prevention. The monitoring of people quarantined at home is not strict enough.
Deputy Prime Minister Vu Duc Dam has stressed that in the fight against the COVID-19 pandemic, Vietnam has only won some battles, and more fighting remains ahead. Therefore, each person must not loosen vigilance and must adapt to the "new normal" situation by observing the current regulation.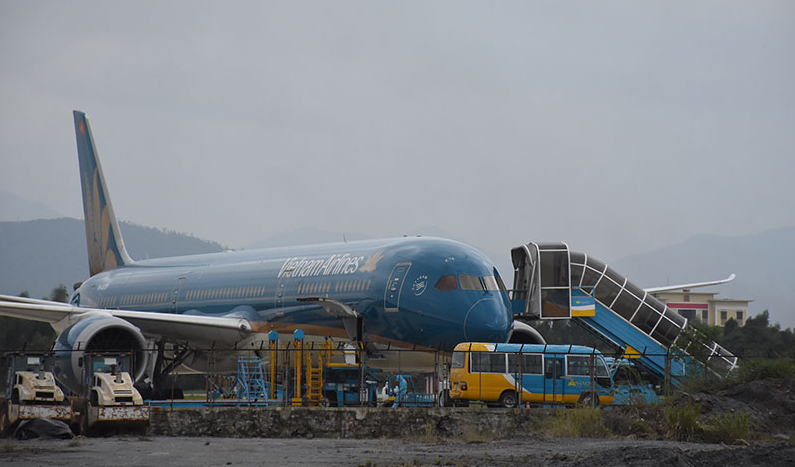 Aircraft with number VN431 landed safely at Da Nang International Airport. (Photo: VNA)
More than 340 citizens brought home from the US
At 12:30 a.m. on October 23, the plane with number VN431 of Vietnam Airlines, carrying 343 Vietnamese passengers departing from the US, landed safely at Da Nang International Airport. This is a flight to rescue Vietnamese people stuck in the Covid-19 epidemic area.
With the aim of ensuring the citizen' health and preventing the spread of epidemics, the airline has strictly implemented security, safety and epidemiological measures during the flight. Passengers have been subjected to medical examination before boarding the flight, and wear a medical mask during the journey, said VNA.
Immediately after landing at Da Nang International Airport, all passengers went under medical supervision and concentrated isolation in accordance with regulations. After completing airport procedures, passengers are brought to the quarantine area in Da Nang city and Quang Nam province for 14 days of health monitoring.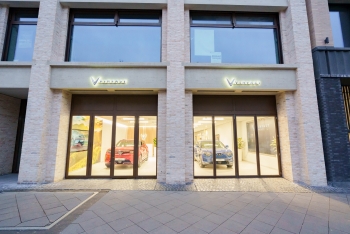 Economy
VinFast has officially opened its first two VinFast Stores in Cologne, Germany, and Paris, France.