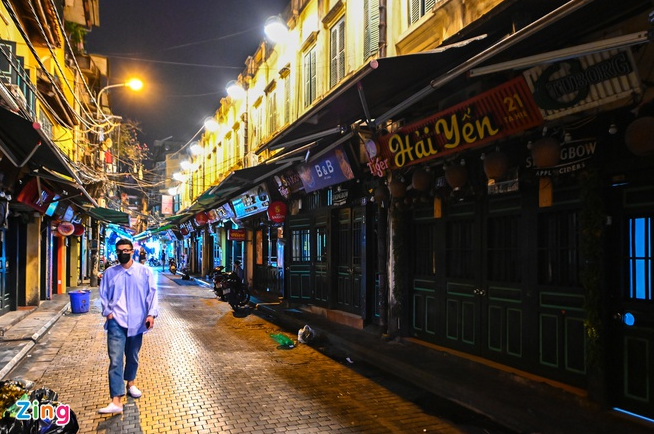 Ta Hien street stays empty and silent as night bars are shut down due to COVID-19. (Photo: Zing News)
No fresh infection in the morning of September 10
The National Steering Committee for the Prevention and Control of the outbreak of COVID-19 at 6 am on September 10 states that no new cases of COVID-19 have been reported. Up to now, it has been 8 days since Vietnam last recorded COVID-19 community infection cases.
Nationwide, there are currently 890 successfully cured patients. Among the remaining cases, 50 people tested negative from 1 to 3 times. The outbreaks of Da Nang, Quang Nam, and Hai Duong have also gone through several days without new cases of COVID-19, while the number of patients recovered from the disease in localities is increasing day by day.
Hanoi continues to shut down bars and karaoke
At the meeting of the Hanoi Steering Committee for Covid-19 Prevention on the afternoon of September 8, Vice Chairman of the People's Committee of Hanoi Ngo Van Quy asked to continue to shut down bars and karaoke until the city overcomes the COVID-19 break. Thus, if the city records no new cases from now to September 16, Hanoi will be declared as COVID-free. After that, then the city authorities will consider opening bars and karaoke base on the actual situation.
In addition, localities have also set up inspection groups to check pandemic prevention works in restaurants and drink shops; illegal karaoke businesses,... The Center for Disease Control (CDC) in Hanoi continues to use PCR tests for people enter the city from pandemic areas or people with symptoms of cough and fever, Zing News cited.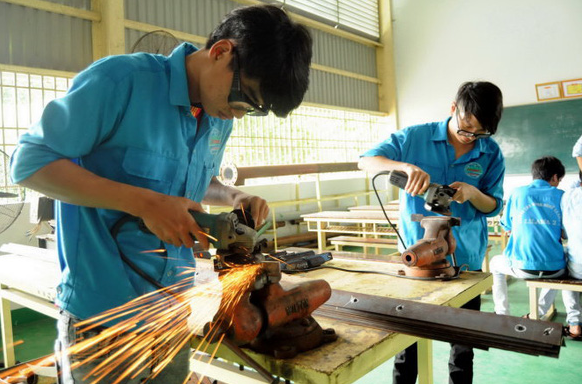 A university in Dong Nai provides free vocational training courses for those who lost their jobs in the COVID-19 breaks. (Photo: Tuoi Tre)
Dong Nai: Free vocational training for workers who become unemployed due to COVID-19
German corporation Deutsche Gesellschaft für Internationale Zusammenarbeit (GIZ) and Lilama 2 International College (Dong Nai) recently established a project to provide free vocational training as well as subsidy for workers who lost their jobs in the COVID-19 breaks.
The training course will last for two months, starting from October 2, 2020. Application time is from now to October 1, 2020. The project welcomes 300 trainees.
In addition to free vocational training, trainees will be provided with 80,000 VND/ day to cover meals and 500,000 VND/month for accommodation or travel. After graduation, they will receive an extra 100 euros (equivalent to 2.7 million VND).
After completing the program, trainees will be issued a vocational certificate. Lilama 2 International College commits to support them in finding new jobs in the COVID-19 context.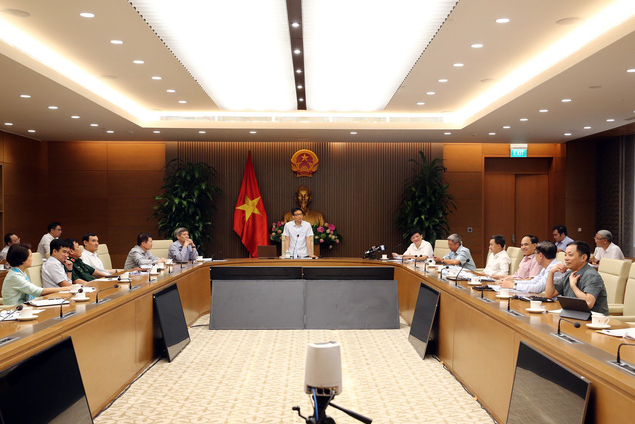 The Ministry of Health orders enterprises to organize tests at airports. (Photo: Bao Gia Dinh)
The Ministry of Health orders enterprises to organize tests at airports
At the meeting of the Standing National Steering Committee for COVID-19 Prevention and Control on September 9, The Ministry of Health discussed the production of new quick test facilities for application at the airport.
Vietnam has already produced a test kit for antigens made by the Realtime RT-PCR method, with high accuracy but long implementation time, requiring high technical function. Enterprises attending the meeting said that they are urgently researching and producing quick test kit for antigens with low cost but still ensuring accuracy, in accordance with testing requirements at the airports.
Prof. Dr. Nguyen Thanh Long, Acting Minister of Health acknowledged and highly appreciated the efforts of enterprises in producing medical bio-products in recent times. He emphasized that Vietnam's proactive production of test kits has significantly contributed to the success of COVID-19 control.
Valerie Mai