COVID-19 Updates (September 2): 90 hours of no fresh cases, intending to resume int'l flights
Today September 2, the Ministry of Health said that the whole country did not record any new cases of COVID-19. Meanwhile, Hai Duong decided to reopen a part of the city.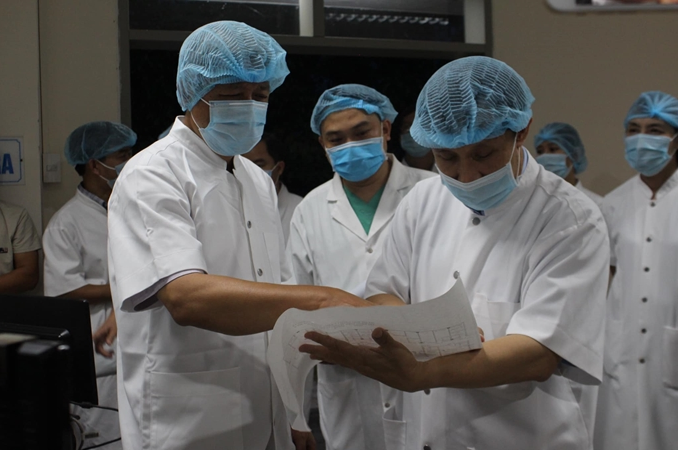 Vietnam has passed 90 hours of no fresh infections. (Photo: Communist Party Newspaper)
90 hours of no fresh infections
According to the Ministry of Health, until the morning of September 2, it has been 90 continuous hours of no new cases recorded in the community after more than a month of COVID-19 second break, proving that epidemic control measures have been effective in the past month.
Currently, the number of cases of COVID-19 stays at 1044 from the beginning of the pandemic, 735 people have recovered from the disease, 117 people have 1-3 negative test results, and will soon be discharged from hospitals.
Death toll reaches 33
On the afternoon of August 31, 2020, the COVID-19 Special Standing Division of the Ministry of Health in Da Nang City informed about the death of patient No. 742. This is the 33rd death since the epidemic occurred in Vietnam.
The patient has been diagnosed with death due to: severe pneumonia, progressive respiratory failure caused by COVID-19, complications of septic shock, irreversible multiorgan failure, myocardial infarction in patients with heart failure, atrial fibrillation, urinary retention Type 2 diabetes, chronic kidney failure.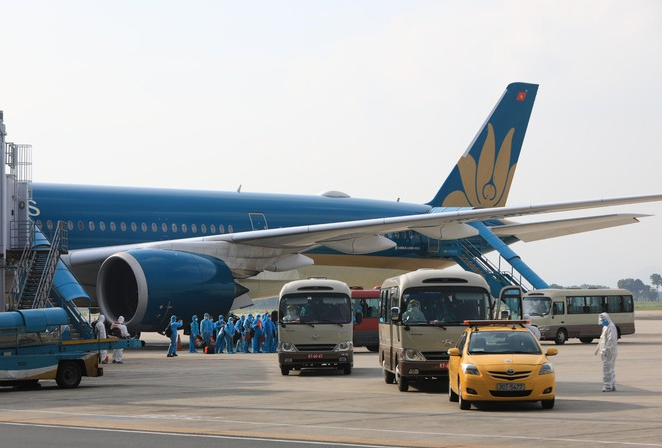 International commercial flight routes are intended to reopened. (Photo: Tien Phong)
Hai Duong partly reopens
Due to efforts to control the pandemic, Hai Duong has not recorded any new cases for more than a week. On September 1, the People's Committee of Hai Duong province met and decided to loosen the social distance, though continuing to halt festival activities, religious ceremonies, sports tournaments, public gatherings, stadiums, and major events which are not truly needed.
Over the past time, Hai Duong arose 2 outbreaks, recorded 14 patients, not to mention 1 patient in Gia Loc, Hai Duong was found positive for COVID-19 in Japan but the source of the patient's transmission is unknown. However, over a week, Hai Duong has not recorded any new patients.
Currently, throughout the country, only Da Nang city is still implementing the social gap. Da Nang is expected to soon relax and reopen, according to Tien Phong.
International commercial flight routes are intended to reopened
On the afternoon of September 1, the distinguished ministries have worked on suggestions on how to restore regular international commercial flights between Vietnam and other countries and regions where the COVID-19 pandemic is controlled.
According to the plan of the Ministry of Transport, in the near future, only regular commercial flights between Hanoi/ Ho Chi Minh City/ Can Tho are reopened with Japan, Korea, Guangzhou, Taiwan (China), Cambodia, and Laos. Each flight route operates a frequency of 1 flight/week for each side (total 2 round-trip flights per week/route).
According to Tien Phong, at the meeting, there are still many issues that need to be resolved. The official decision of the National Steering Committee for the Prevention and Control of COVID-19 is expected to be made on Thursday.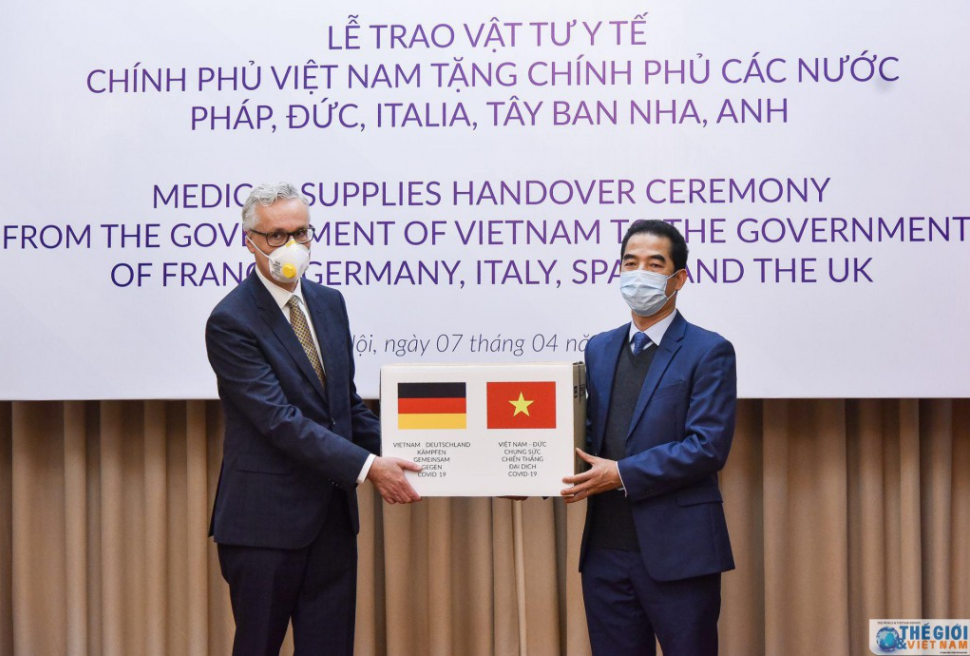 Vietnam gave 550,000 masks to support the prevention of Covid-19 in Germany (Photo: TG&VN)
Germany thanked Vietnam for its support against Covid-19
According to the German Embassy in Hanoi, on the occasion of Vietnam's National Day, German President Frank-Walter Steinmeier sent his congratulation to President Nguyen Phu Trong and the Vietnamese people.
The congratulation note includes: "It was clear that especially in the fight against the Covid-19 pandemic, Vietnam has so far achieved a success which deserves to be praised. Vietnam also supports other countries, including Germany, by sending masks".
The German President also stated: "With our two countries simultaneously being non-permanent members of the UN Security Council, with Vietnam being the President of ASEAN and Germany as the rotating chairmen of the EU, Vietnam and Germany this year can work together especially for regional and multilateral solutions to pressing global problems ".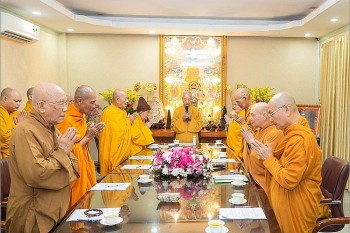 Viet's Home
The celebration was set to take place on Nov. 7 through the system of the Vietnam Fatherland Front in different provinces.