Cute drawings of coach Park Hang Seo garners attention
Made by a talented artist, images of the head coach of Vietnam National Football team have been cutely depicted.
A drawing of Park's on coach bench during the match between Vietnam and Malaysia match (Photo courtesy of Phan Nguyen)
The various expressions of coach Park Hang Seo during World Cup qualifier matches have been depicted in the lovely drawings of a freelance Vietnamese artist.
Phan Nguyen, 39, the artist who create the work of art, said he is impressed with the Korean coach's working style and the historical achievements Park and his students have attained in recent tournaments.
Being a freelance painter, Phan has shown his love and admiration to the head coach of the Vietnam National Football team by drawing cute caricatures or cartoon photos of him on the coach bench during Vietnam's matches in the latest World Cup qualifying round.
"I've been thinking of creating stickers of coach Park Hang Seo for a long time. It's not until recently when Vietnam knocked out Indonesia and Malaysia did I gather enough motivations to start drawing," Phan told Zing.
Most of Phan's stickers portrait Park's facial expressions and actions during the match, from brooding to beaming with joy when he jumped to celebrate goals. The round face and glasses of the Korean coach become even more lovely under Phan's drawings.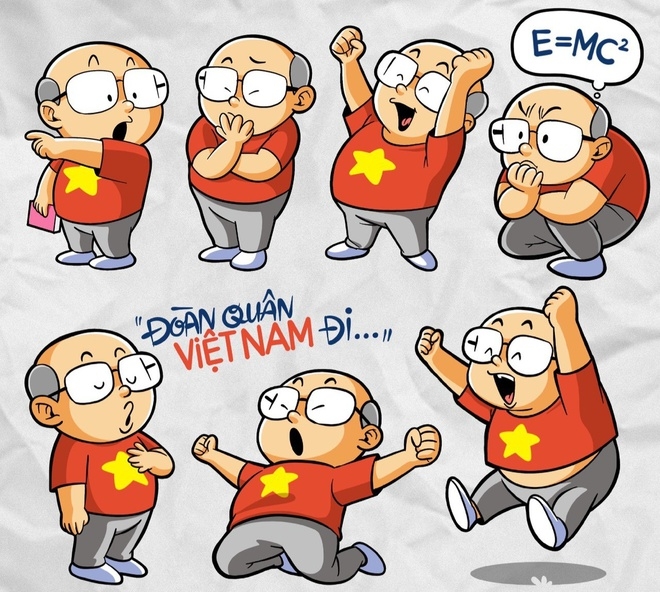 Park's different expressions during the matches are vividly depicted (Photo courtesy of Phan Nguyen)
It takes Phan around 30 minutes at most to finish a sticker. He often sketches his ideas out on paper or computer before gradually perfecting the details. His sticker collection now has over 10 drawings.
"I spent the longest time devising ideas. Once I have an idea on my mind, it's quite simple to turn them into drawings because the style is not too complicated," the young artist added.
Nguyen has been an avid football fan since a small age. He also has his own fan page sharing photos, paintings of Vietnamese and foreign footballers and coaches. Memorable moments of Vietnamese footballers, such as Cong Phuong, Quang Hai, Tuan Anh, are also nicely depicted in Phan's drawings.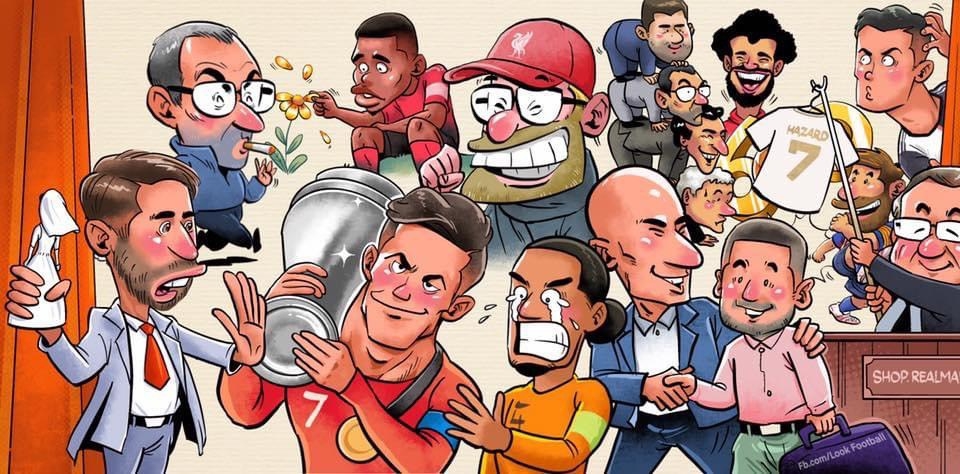 (Photo courtesy of Phan Nguyen)
Cute depictions of Park Hang Seo drawn by other football lovers have also been posted on the Internet.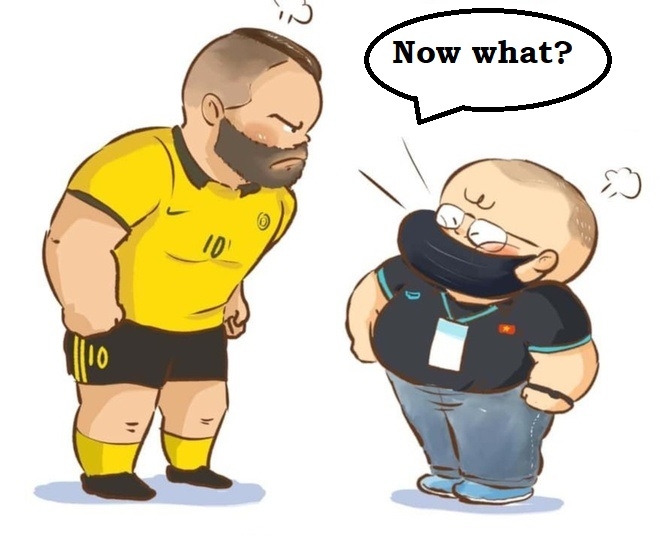 (Photo: Dieu Nho Xiu Xiu)
In the picture, Park is demonstrating with the referee after Indonesia player Liridon Krasniqi fouls Nguyen Phong Hong Duy. Park is reportedly always willing to protect his students when necessary.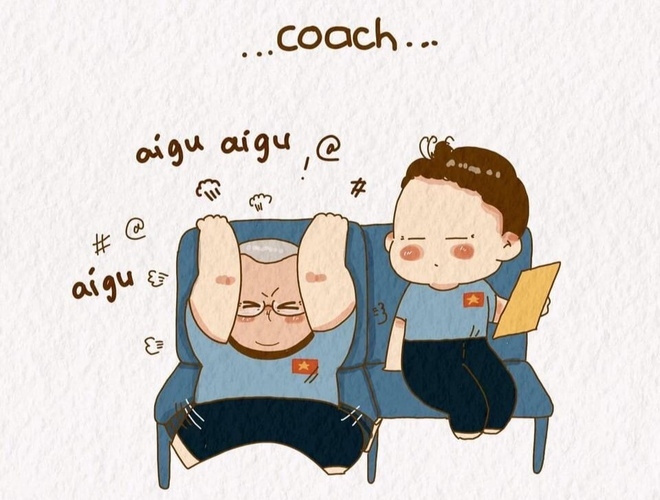 (Photo: Tum Lum Chuyen)
Park was suspended for Vietnam's last game in Group G against the UAE on June 15. He was not allowed to use any form of communication with the team during the game. He was prohibited to enter the dressing room and appear in the stadium tunnel or technical area, including the area meant for reserve players. He could sit in the stands but was not allowed to enter areas adjacent to the field.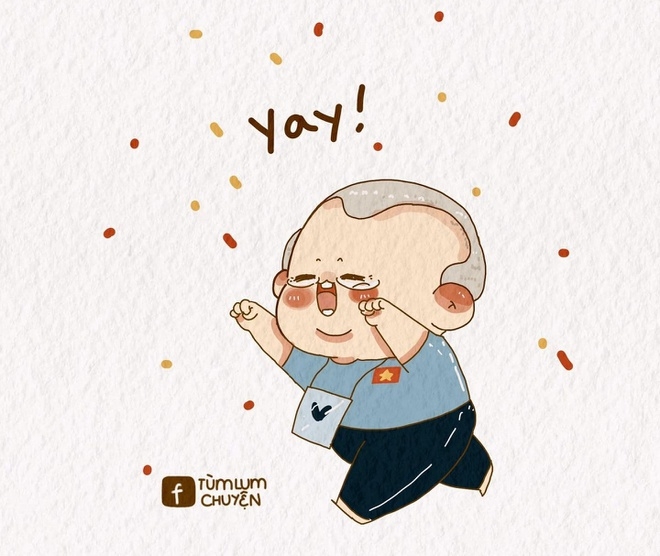 (Photo: Tum Lum Chuyen)
For the first time in history, the Vietnam National Football team has made it to the third round of World Cup qualifiers as one of the best group's runners-up.
Despite losing 2-3 to the UAE in the last match of group G Tuesday, Vietnam still advanced as one of the five best second-placed teams in the tournament, according to VNE.
UAE vs Vietnam highlights (Video: Next Sports/ Dat Lat)
Vietnam earns 11 points in group G. The Golden Dragons bested other second-placed teams in other groups like Jordan, Tajikistan and Lebanon.
The national team also advanced to the final round of Asian Cup 2023 without having to play qualifiers for the first time, being the fourth second-best teams.