Da Nang Tops Vietnam's Tourism Competitiveness Ranking
Da Nang City has surpassed Hanoi and HCMC to take the top position in the first edition of the country's tourism competitive ranking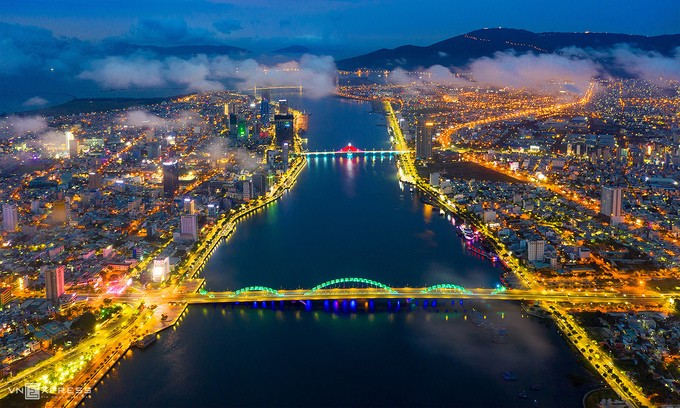 Iconic bridges across the Han River in Da Nang in central Vietnam, are lit up at night. Photo by VnExpress/Nguyen Sanh Quoc Huy
Da Nang City has surpassed Hanoi and HCMC to take the top position in the first edition of the country's tourism competitive ranking thanks to better infrastructure and environmental sustainability.
The ranking, released by National Tourism Advisory Board (TAB), and Private Economic Development Research Board, measured 15 tourist destinations across Vietnam based on 12 factors divided into four indexes: enabling environment, travel and tourism policy, infrastructure, and natural and cultural resources.
Da Nang gained an overall score of 4.7 out of 7 points and has benefited from better transport infrastructure, environmental sustainability, tourism policies, and readiness to apply advanced information and communications technologies.
However, the central city, home to long sandy beaches, remains limited in environmentally friendly business, natural resources, and price competitiveness.
Quang Ninh, home to world-famous Ha Long Bay, came in second, followed by Khanh Hoa, home to Nha Trang, and Quang Nam, famous for UNESCO heritage site Hoi An.
Hanoi ranked sixth and Ho Chi Minh City eighth on the list. Vietnam's two biggest metropolises face more challenges in safety and security, human resource quality, environmental sustainability, and tourism infrastructure..
A Perfect Tourist Destination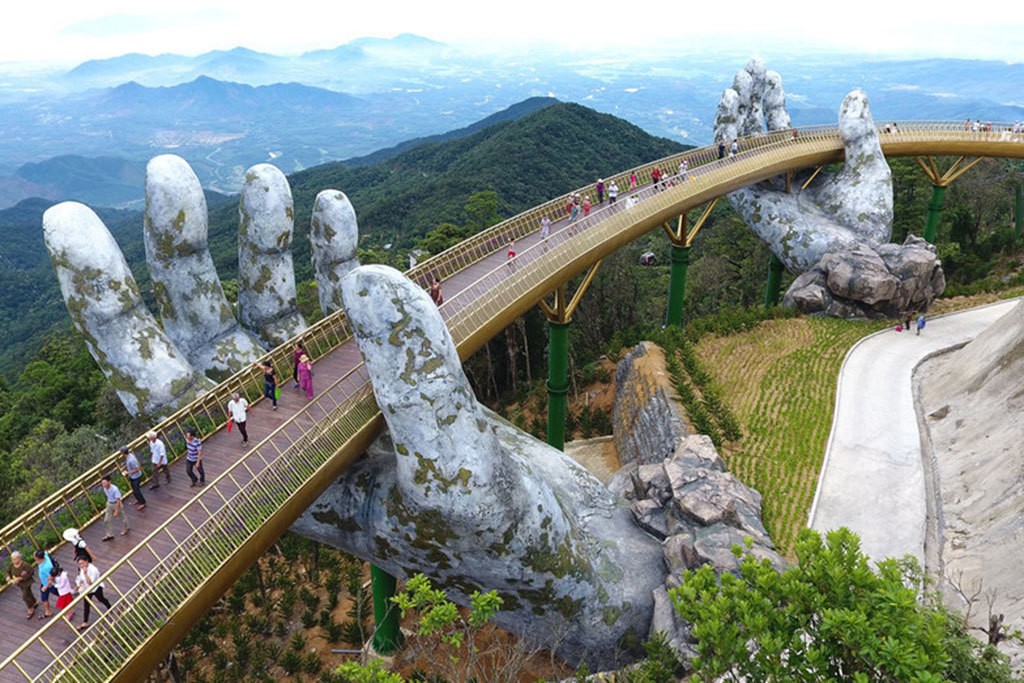 Photo: Timeout
Da Nang marks the halfway point between the capital in the north, Hanoi, and Ho Chi Minh City in the south. It's the fourth largest city in Vietnam.
Apart from some shopping highlights and historical sights, the main reason for most travelers staying here is its proximity to the well-known My Khe Beach, Lang Co Beach, Hoi An, and My Son.
Lang Co Beach is lined with palm trees, the water of the nearby ocean crystal-clear and enticing, lapping onto the white sand. It is a peninsula with a sparkling lagoon on one side, and the beach on the other.
The area is fairly under-developed, although recent years have seen many new hotels opening. My Khe Beach is more developed since it was a popular spot for American soldiers seeking R&R during the Vietnam-US War.
Water sport activities here are in abundance, and beaches can get very crowded on weekends and holidays.
Da Nang's coastline stretches 30 kilometers, is renowned for calm, cool waters, and is also popular for fishing, water-skiing, diving, and yachting.
History of Danang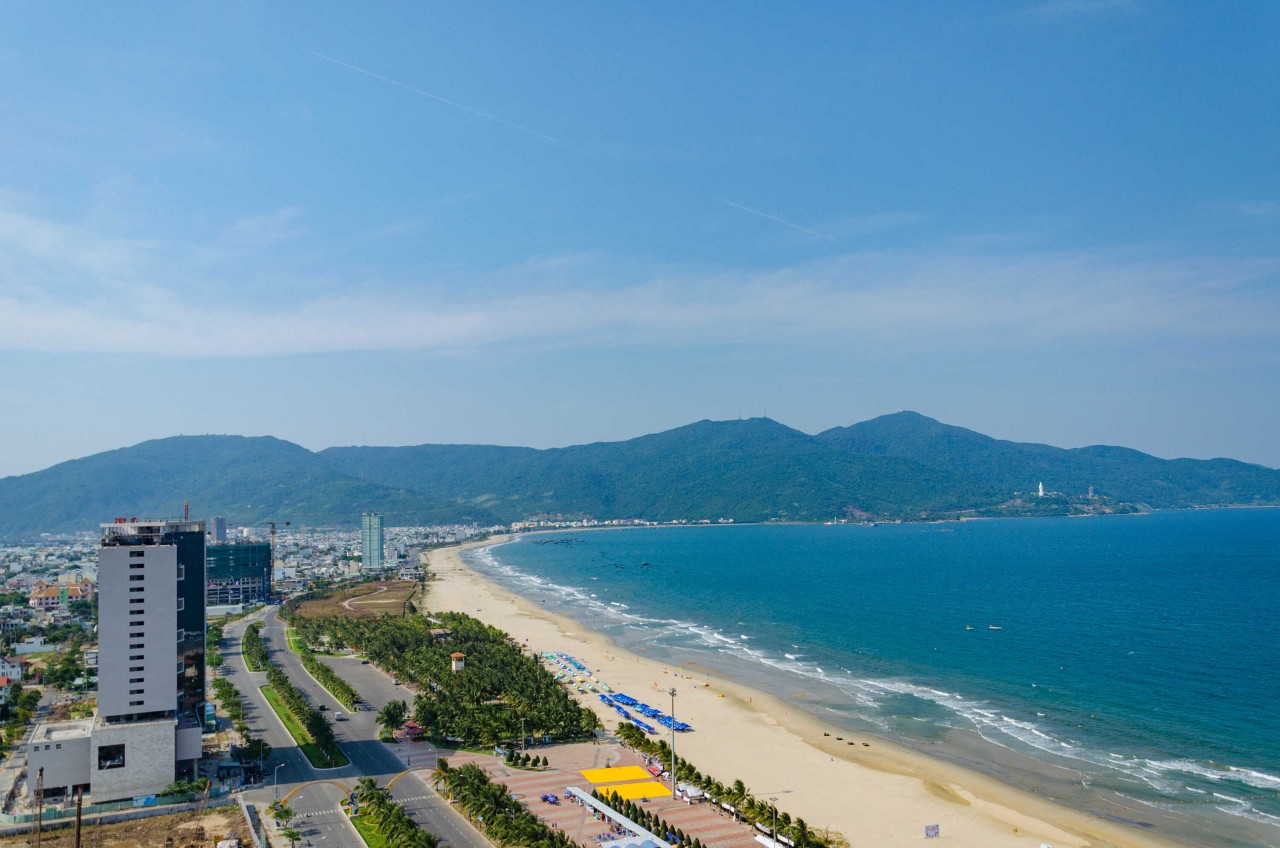 Photo: The Blond Travels
Danang was once just a small village, and it wasn't until the 17th century that it became a seaport and began attracting traders from around the globe.
Laying within the former kingdom of Champa, an ancient civilization heavily influenced by Hinduism brought from India, Danang cultivates the rich culture of the Cham people in architecture, cuisine, and Chamic languages are still being spoken throughout the region even today.
Stroll around the city and surrounding areas, you may encounter many places that once belonged to the Champa Kingdom or the French Colonists.
Because of Vietnam's history as a colony in the late 19th century, French architecture, food, and fashion have a great influence on the city and surrounding areas.
Best time to visit
The best time to travel to Danang is from March to September. Because Vietnam is a tropical climate country, Danang has an unpredictable climate that will prevent tourists from easy travel through the city.
During the daytime, the city's temperature may reach 26 - 30 Celsius degrees, while it will be cooler at night at around 18 - 23 degrees. This is also the perfect time for you to enjoy many activities like snorkeling and scuba diving.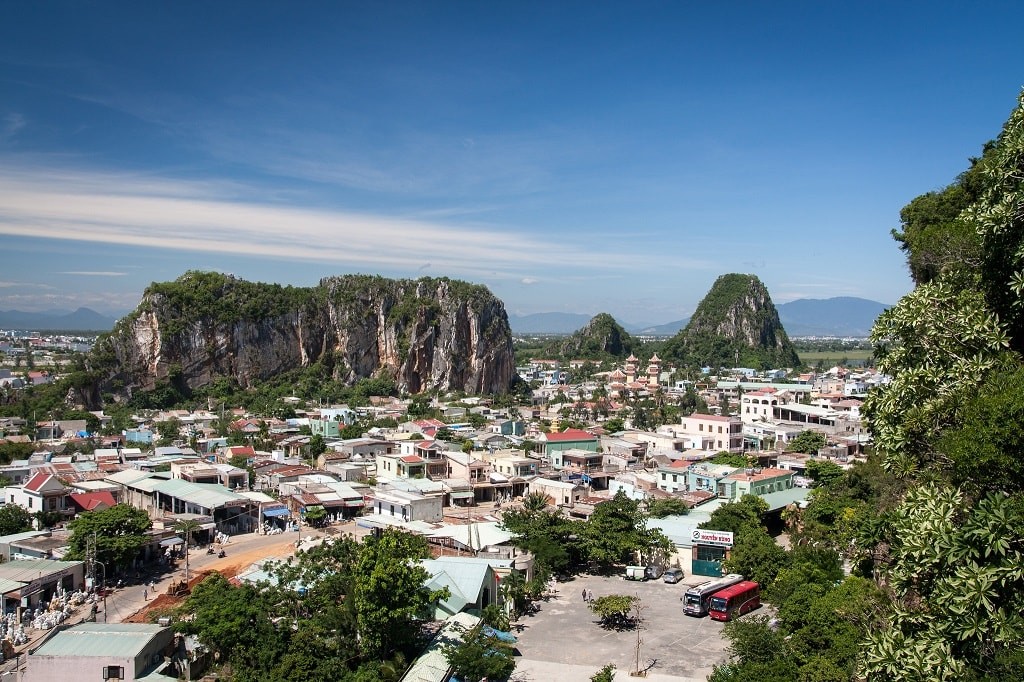 Photo: Culture Trip
From November to February is the winter season that lowers the temperature to about 10 - 18 Celsius. Don't forget to bring some light sweaters with you when hanging out at night.
Summer, between June and August, has higher temperatures. Additionally, be aware of the peak domestic travel months of May to August or annual holiday seasons such as Tet or Christmas, which attract significantly more people.
It is worth visiting Da Nang
The Son Tra Peninsular includes the eastern mountainous area that divides the north and south regions of the city's coastline. It includes smaller, nearly empty, although sometimes rocky beaches like Bai Con, Bai Nam, Bai Bac, Bai But, Bai Rang, and Tien Sa Beach.
Day trips inclyde visits to Linh Ung Pagoda or up to the top of Monkey Mountain to take in the view over the area. If you consider yourself a bird watcher, a nature lover, or a fisherman, this is where you would like to be.
The South part of Da Nang encompasses Pham Van Dong Beach, My Khe Beach, Bac My An Beach, and Non Nuoc Beach at the southern end. Collectively, they cover an impressive 30 kilometers, are in closest proximity to most accommodation within the city as well as beachfront dining options.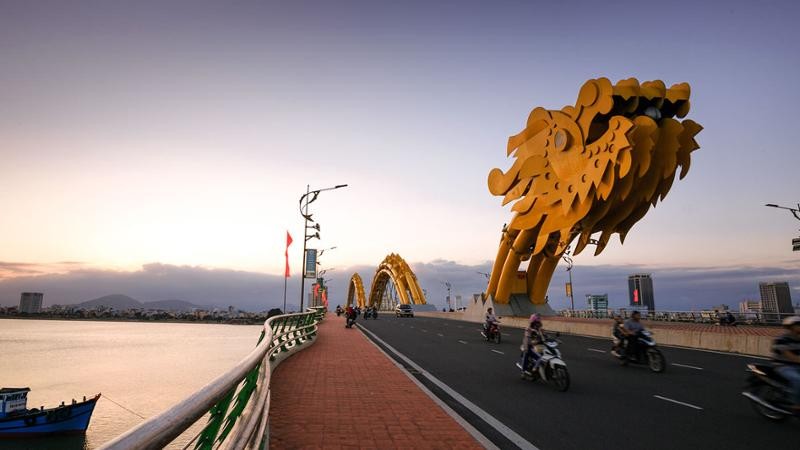 Photo: Vietnam Guide
Consequently, it is the busiest and there are stretches of private beach in front of resorts along Non Nuoc Beach. The southern beaches are increasing the number of five-star resorts.
In December 2016, Four Seasons took over The Nam Hai, a 100 villa resort between Da Nang and Hoi An.
The Wyndham Soleil Danang is constructing a 57 story-tower hotel with 779 rooms that will open in 2018. It will be the tallest building in the city. And it will form a part of a four-tower complex that will also feature 3,200 apartments.
While Sheraton, Ariyana Beach Resort & Spa, and a half dozen other developments are also under construction. They'll join the existing Furama Resort Danang, Pullman Danang Beach Resort, and Hyatt Regency Danang Resort, among others, already located on Non Nuoc.
Then there are the over 500 rooms Crowne Plaza Danang, InterContinental Danang and Sun Peninsula Resort.
How to understand? This very likely represents the greatest density of high-end beach resorts anywhere in Vietnam. And they have all pretty much opened in the past six years.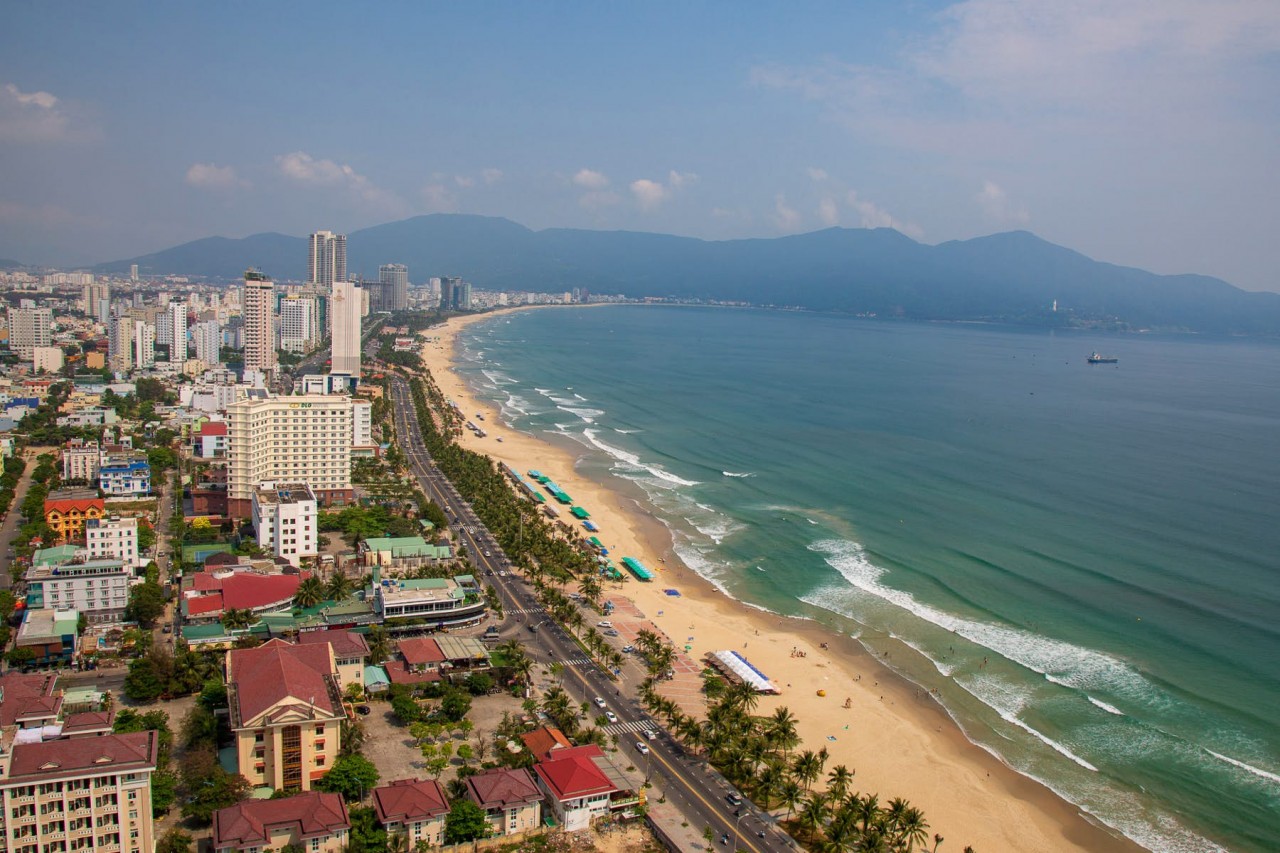 Photo: Lonely Planet
If you consider yourself a beach lover, or are looking to take a high-class break or go flash-packing around Vietnam, this is the perfect weekend getaway.
The beaches all get top marks for cleanness, although the strong surf and resulting rip current of the East Sea might make swimming difficult in certain areas.
Regardless of whether you decide on public areas of the beach or private hotel areas, there will be a lot of seat options.
There are a couple of choices for water skiing rentals and some other activities, but in general, Da Nang is the beaches.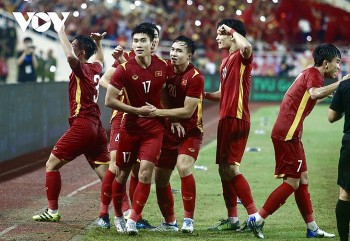 Viet's Home
The Vietnamese football team, both male and female, played their best, devoted themselves, united, and promoted the collective spirit, successfully defending their SEA Games champion title.