Daily Horoscope for December 10: Astrological Prediction for Zodiac Signs
Daily Horoscope for December 10: While we're all in slumberland, the moon forms an unpleasant aspect to Mars, which could cause restless sleep and difficulty waking up. Remember that even if your heart's not in it, it's important to honor and manage your personal responsibilities.
Daily Planetary Overview
The morning could have a little bit of a funk to it as a square between the moon and Pluto, along with a cosmic T-square, could leave us questioning our goals and self-worth. It's natural to feel down from time to time, and one bad day doesn't mean you should give up on your dreams.
Unfortunately, the messy energy continues into the afternoon as the moon forms squares to Jupiter and Saturn. Optimism could likely take a hit, and while we'll be in need of emotional release, we may feel pressured to put on a brave face. Be gentle with both yourself and others as you try to navigate this rocky day, be supportive of your friends, and take a time-out if you need to be alone.
Luckily, the energy begins to lighten after nightfall and the moon moves into transformative Scorpio. Take the evening to enjoy a cleansing bath or do an energetic house cleaning to help remove any negative energy you may have picked up during the day.
Aries
The first sign of the Zodiac, Aries are the trailblazers. Passionate and independent, Aries will never do something just because everyone else is doing it—a Ram needs to be 100 percent committed to the task at hand.
Dec 10, 2020 - Plans for a trip could go awry today because of circumstances beyond your control. A postponement might be necessary. This might prove very frustrating for you because you've been anxious to get going. Don't question the workings of the universe, and don't make yourself crazy over it. Whatever setbacks you suffer today might in the long run prove to be blessings in disguise.
Taurus
Smart, ambitious, and trustworthy, Taurus is the anchor of the Zodiac. Amazing friends, colleagues, and partners, Taureans value honesty above all else and are proud that their personal relationships tend to be drama free.
Dec 10, 2020 - An upsetting dream may disturb your sleep tonight, Taurus. Some disturbing information about finances could prove upsetting today. This might involve your personal funds, those of a friend, the funds of an organization you're involved with, or the world economy in general. Don't go crazy before you find out the true facts. The information is probably erroneous.
Gemini
Smart, passionate, and dynamic, Gemini is characterized by the Twins, Castor and Pollux, and is known for having two different sides they can display to the world. Expert communicators, Gemini is the chameleon of the Zodiac, adept at blending into different groups based on the vibe and energy they perceive.
Dec 10, 2020 - It could be hard to complete tasks today. A disagreement with other household members might give you the idea that everyone is against you. This isn't so, Gemini. Try to be objective and consider other points of view, and don't turn this into a power struggle. Stay calm, take a deep breath, and try to communicate with the others. The results could prove pleasantly surprising!
Cancer
Emotional, intuitive, and practically psychic; ruled by the moon and characterized by the crab, Cancer has so much going on in its watery depths. Cancers may seem prickly and standoffish at the first meeting, once they make the decision to become friends with someone, that person has a friend for life.
Dec 10, 2020 - Today you might need to run a lot of errands, Cancer. This could prove frustrating. Traffic could be bad, you might not find what you need, and it may be difficult to reach those you need to consult. These are all circumstances beyond your control, so it's best to find something else to do. This is a great day to stay in and research matters that you may want to put to use.
Leo
Bold, intelligent, warm, and courageous, fire sign Leo is a natural leader of the Zodiac, ready to blaze a trail, vanquish injustice, and make a name for themselves along the way. Blessed with high self-esteem, Lions know that they possess enviable traits—and they're proud of them.
Dec 10, 2020 - Your practicality and good sense prove invaluable today, Leo. Those close to you might be restless and upset, and you might have to steer them in the right direction. A close friend or lover may experience a financial upset, and you could be asked to help out. This isn't a good day to make a loan, although it's favorable for helping others find their own solutions.
Virgo
Smart, sophisticated, and kind, Virgo gets the job done without complaining. Virgos are amazing friends, always there to lend a hand and also lend advice. Practical Virgos are incredibly adept at big picture thinking, and planning out their life, their vacations, and what they're going to do today isn't a drag it makes them feel in control and secure.
Dec 10, 2020 - A problem with your house - plumbing, electricity, phones - might necessitate calling in professionals, Virgo. This might prove mildly irritating, as strangers could be going in and out all day, and you or other members of your household might be temporarily housebound when you have obligations elsewhere. Don't take your frustrations out on others. This will all pass by tomorrow!
Libra
Intelligent, kind, and always willing to put others before themselves, Libras value harmony in all forms. Ruled by Venus, the planet of beauty, Libra adores a life that looks good. As the master of compromise and diplomacy, Libra is adept at seeing all points of view and excels at crafting compromises and effecting mediation between others.
Dec 10, 2020 - An unexpected, upsetting letter or phone call might come today. This isn't major bad news, Libra. It's more likely to be the irritating little setbacks that force you to go more out of your way than you'd expected. Problems might pop up with computers, cell phones, or other forms of technology. Grit your teeth and do what it takes to move on. It won't help to get crazy.
Scorpio
Passionate, independent, and unafraid to blaze their own trail no matter what others think, Scorpios make a statement wherever they go. They love debates, aren't afraid of controversy, and won't back down from a debate.
Dec 10, 2020 - A sudden, irritating interruption in your routine could come your way today, Scorpio. A friend may need some advice, and you could feel obliged to give it, which would put your own projects on hold for a while. Don't be too irritated with this person, however. You might regret it later. You might also have some troubles with computers, cell phones, or other forms of technology.
Sagittarius
Independent and strong-willed, Sagittarius personalities are all about going off the beaten path. Sagittarius isn't afraid to step away from the pack and is a natural-born leader who goes after what he or she wants, regardless of what other people think.
Dec 10, 2020 - Today your progress might slow a bit. Problems with computers, telephones, cell phones, or other forms of technology might interrupt your day, Sagittarius. This might be frustrating and irritating. Even though you don't usually blow your top, today you might be tempted. Try to keep your cool. This should pass by tomorrow. You don't want to make others more upset than they already are.
Capricorn
Smart, hardworking, and fully in control of their destiny, a Capricorn will always get what they set their mind to, in both personal and professional life—no excuses. Capricorns may get a reputation as stubborn, but they simply know what they want, and also know how they wish other people would behave.
Dec 10, 2020 - Unforeseen problems with travel plans could come up today, Capricorn. There could be changes or delays in airline schedules, car breakdowns, or bad traffic. It might be a good idea to avoid travel of any sort if you can. It might stress you so much it would take you all day to calm down! This is a great day to stay in and read, especially about scientific or metaphysical subjects.
Aquarius
Independent and enigmatical, Aquarians are unique. There is no one quite like an Aquarius, and because each is so incredibly individual, it can be tough to describe them as a group. Aquarians don't like labels, and may shy away from any adjective—even the good ones you might bestow upon them.
Dec 10, 2020 - Arguments over money might come up, Aquarius. This might not involve your own funds but money belonging to a group with which you're involved. Try to be logical. This isn't a good day to set your sights on new goals or make definite plans. Wait a day or two. If you start today, your project could be fraught with delays, interruptions, or disagreements.
Pisces
Smart, creative, and deeply intuitive, Pisces can be close to psychic. Pisces feel things deeply and have incredibly strong gut reactions. A Pisces "knows" things from deep within, and can often judge whether a person or situation is good or bad.
Dec 10, 2020 - A disagreement with a business or romantic partner could turn into an argument today. This won't do anything to increase the effectiveness of your relationship, Pisces. If the smallest hint of a difference of opinion comes up, try to settle it before it gets too heated. Try to be objective and see the other person's point of view. Don't let a minor dispute turn into a power struggle.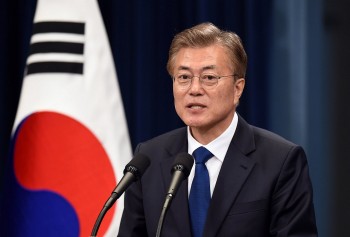 World
Moon Jae-in was elected President of the Republic of Korea and began his five-year term in May 2017. Below are some insights into his early life, education and political career.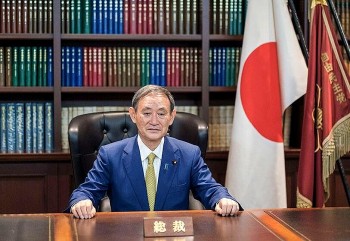 World
Yoshihide Suga, who was elected Japan's prime minister by parliament in Sept, 2020, has kept a low profile for much of his career. Below, we give you a closer insight into his early life, education and political career.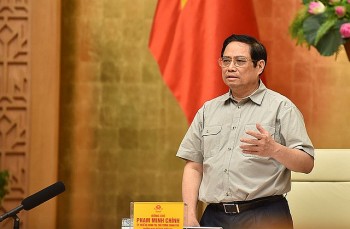 Viet's Home
Vietnam plans to ease coronavirus curbs and allow businesses to restart production from next week to revive the pandemic-hit economy.