Daily Horoscope for December 23: Astrological Prediction for 12 Zodiac Signs
Daily Horoscope for December 23: The Aries moon forms a supportive aspect to the north node this morning, bringing mental clarity and the ability to communicate efficiently.
Daily Planetary Overview
Your mind is sharp this morning, so get complicated work out of the way early to make the most of this astrological placement.
As the day continues to unfold, the moon forms a conjunction to Mars while squaring off with Pluto. There could be issues around letting go of the past, and there's a risk that past mistakes could be repeated. Don't shy away from doing things differently right now, and be open to new ideas.
A harsh aspect between Chiron, Mercury, and the sun could make us come across as arrogant if we don't hold on to our grace, so remember to stay grounded and humble as you articulate your ideas. Watch out for confrontational people, too, because egos could clash right now, and there's a risk that arguments could manifest.
You might find yourself involved in a power struggle with those around you, so avoid throwing your weight around just for the fun of it. We are all in this together, and just because someone doesn't quite understand your ways doesn't mean that they're attacking you. Remove yourself from people who don't respect your way of living, and instead engage with those who understand and support you.
Aries
The first sign of the Zodiac, Aries are the trailblazers. Passionate and independent, Aries will never do something just because everyone else is doing it—a Ram needs to be 100 percent committed to the task at hand.
Dec 23, 2020 - You're conscientious where your health is concerned. You're one of the rare few who exercise and eat nutritious meals. Today you might want to expand your repertoire of medical remedies. If you've been struggling to shake a cold or allergy, consider some alternative medicines. They're moving more into the mainstream. Chinese herbs and acupuncture could just be what the New Age doctor ordered!
Taurus
Smart, ambitious, and trustworthy, Taurus is the anchor of the Zodiac. Amazing friends, colleagues, and partners, Taureans value honesty above all else and are proud that their personal relationships tend to be drama free.
Dec 23, 2020 - This is bound to turn into a silly day if you let it, Taurus. Your best bet is to give in to the strange patterns at work. Communication seems blocked at every turn. You can expect technical difficulties like phone malfunctions or computer crashes. You and your mate will speak in two different languages. No one seems able to get a point across. Don't fight it. Just laugh. All will be normal again tomorrow.
Gemini
Smart, passionate, and dynamic, Gemini is characterized by the Twins, Castor and Pollux, and is known for having two different sides they can display to the world. Expert communicators, Gemini is the chameleon of the Zodiac, adept at blending into different groups based on the vibe and energy they perceive.
Dec 23, 2020 - This isn't a day to make firm commitments, Gemini, especially concerning relationships. Today's atmosphere highlights unification and reconciliation, but don't take this as a sign that you're now bound for life. Proceed carefully before making any long-term decisions. If you're about to take a big step at work or in your personal life, try to delay your decision until your thoughts are clearer.
Cancer
Emotional, intuitive, and practically psychic; ruled by the moon and characterized by the crab, Cancer has so much going on in its watery depths. Cancers may seem prickly and standoffish at the first meeting, once they make the decision to become friends with someone, that person has a friend for life.
Dec 23, 2020 - You're so upbeat and optimistic by nature that it's difficult for you to accept certain failures. That may be what you're thinking today as you reflect on recent humanitarian efforts. Try not to take such a short-sighted attitude. You're making a difference, even though it may not always be apparent. Continue on this path. Ultimately, you will see how worthwhile the journey is.
Leo
Bold, intelligent, warm, and courageous, fire sign Leo is a natural leader of the Zodiac, ready to blaze a trail, vanquish injustice, and make a name for themselves along the way. Blessed with high self-esteem, Lions know that they possess enviable traits—and they're proud of them.
Dec 23, 2020 - You're usually very good at concentrating and getting your chores done, even when chaos reigns around you. This likely won't be the case today. Even you will come under the influence of the erratic. It's too hard to get much done with all the commotion. Don't fret about your lack of productivity. This is one day. Relax and have some fun. Tomorrow you can get down to work.
Virgo
Smart, sophisticated, and kind, Virgo gets the job done without complaining. Virgos are amazing friends, always there to lend a hand and also lend advice. Practical Virgos are incredibly adept at big picture thinking, and planning out their life, their vacations, and what they're going to do today isn't a drag it makes them feel in control and secure.
Dec 23, 2020 - You have strong psychic vision, Virgo. Some people might say that you're prophetic, but your gift is a combination of creativity and intuition. You can use this to benefit others, and in fact have often done so. You're known for your good advice. Have some restraint today. People are listening closely to what you say. If you advise someone to do something crazy, they might do it!
Libra
Intelligent, kind, and always willing to put others before themselves, Libras value harmony in all forms. Ruled by Venus, the planet of beauty, Libra adores a life that looks good. As the master of compromise and diplomacy, Libra is adept at seeing all points of view and excels at crafting compromises and effecting mediation between others.
Dec 23, 2020 - The element of water predominates today. You will likely be aware of it by the strong tides of feeling in your household, Libra. Some family members may be unhappy. They may need more independence or look to you for more attention and affection. It's hard to strike the right balance, as you will discover. Do your best to satisfy everyone, making sure that your own needs don't get overlooked.
Scorpio
Passionate, independent, and unafraid to blaze their own trail no matter what others think, Scorpios make a statement wherever they go. They love debates, aren't afraid of controversy, and won't back down from a debate.
Dec 23, 2020 - There's a carefree, almost childlike atmosphere to today that suits you just fine, Scorpio. You've been working extraordinarily hard lately and need to relax and unwind a bit. This is a day for doing cartwheels across an open field. You aren't the only one who feels this way - it's positively contagious. Make the most of this wonderful feeling. This is a day for play not work.
Sagittarius
Independent and strong-willed, Sagittarius personalities are all about going off the beaten path. Sagittarius isn't afraid to step away from the pack and is a natural-born leader who goes after what he or she wants, regardless of what other people think.
Dec 23, 2020 - This is a day for rest and relaxation, Sagittarius. Take advantage of the calm atmosphere to center yourself and focus on what's important in your life. You've been going at full speed, and it's possible that your family feels somewhat neglected. Spend some quality time with loved ones, if possible. They miss you and will welcome your company. Other concerns come and go, but family is forever.
Capricorn
Smart, hardworking, and fully in control of their destiny, a Capricorn will always get what they set their mind to, in both personal and professional life—no excuses. Capricorns may get a reputation as stubborn, but they simply know what they want, and also know how they wish other people would behave.
Dec 23, 2020 - You're on top of the world today, Capricorn. Enjoy the view! You're unstoppable. Friends and family alike revel in your good mood. You're materially and spiritually generous, and by day's end people could be lined up to partake of the bounty. Try to curb your enthusiasm and use some discretion. It would be better to give more to a worthy few than give less to many.
Aquarius
Independent and enigmatical, Aquarians are unique. There is no one quite like an Aquarius, and because each is so incredibly individual, it can be tough to describe them as a group. Aquarians don't like labels, and may shy away from any adjective—even the good ones you might bestow upon them.
Dec 23, 2020 - This dreamy day is tailor made to your sensibilities. You may find it hard to focus on the daily issues when you're caught up in your fantasies. Go ahead and give in to the day's dreamlike state. Write in your journal or spend some time rummaging around in the attic. You'll be amazed at what you find. Expect to spend hours looking through scrapbooks and reliving your childhood.
Pisces
Smart, creative, and deeply intuitive, Pisces can be close to psychic. Pisces feel things deeply and have incredibly strong gut reactions. A Pisces "knows" things from deep within, and can often judge whether a person or situation is good or bad.
Dec 23, 2020 - Your artistic side likes to communicate with people who are a shade off normal. You call them eccentric - other people call them crazy! From your viewpoint, the crazier the better! You feel such people add interest to the lives of anyone they come in contact with. Take a look in the mirror. You may see that you're such a person. Your energy and creativity add sparkle to others' lives.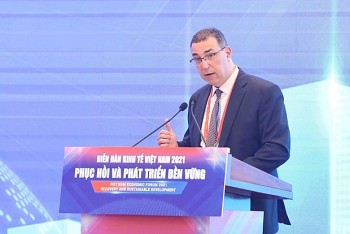 National
Vietnam News Today (December 6): Vietnam records 14,312 new Covid cases; Vietnam-Lao special relations continue to be nurtured; Vietnam's economy showing signs of recovery; Hanoi changes face-to-face learning plan at last minute.