Daily Horoscope for July 11: Astrological Prediction for Zodiac Signs
Jul 11, 2020 Horoscope - When the moon squares Mercury in the late morning, you can expect to feel a bit moody. How to overcome challenges today? Check daily astrological prediction below!
Daily Planetary Overview
Jul 11, 2020 - When the moon squares Mercury in the late morning, you can expect to feel a bit moody. If you get the urge to get up on your high horse, this would be a good day to hold back on that. Just because you feel sure of yourself doesn't mean you won't regret getting into it with someone.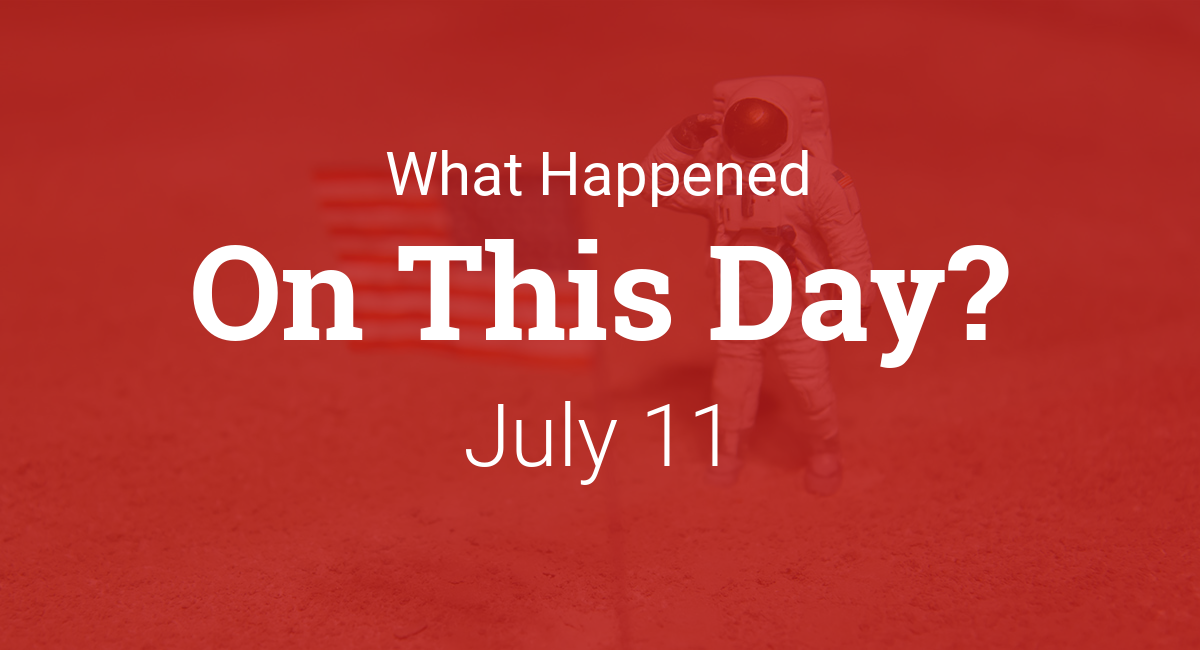 Daily-Horoscope-for-11th-July:-Astrological-Prediction-for-Zodiac-Signs
You really can't trust your feelings much at all today until the moon conjoins Mars in the late afternoon. That's when your tendency to speak up will be a bit more grounded and you'll have had a chance to remove emotion from your earlier point of view. If you still feel irritable, take some time to cool off.
Chiron goes retrograde this afternoon, making internal wounds our first priority. It's during this time that you're able to see why you're so deeply aggravated by certain behaviors, and that's when the true healing can begin. It's not just anger that you're able to work on but all aspects of your overall mental, physical, emotional, and spiritual wellness. Issues will be brought into the light so you can more actively search for ways to heal.
Zodiac Horoscope for July 9, 2020
Aries
The first sign of the Zodiac, Aries are the trailblazers. Passionate and independent, Aries will never do something just because everyone else is doing it—a Ram needs to be 100 percent committed to the task at hand.
Today's love forecast: It may be difficult to stay grounded today with all the information flying around and the emotions roiling in your heart. Try not to take things too seriously, Aries. This is the key to maintaining a level head throughout the day. Do things with passion and take care of any detective work that needs to be done. There are important facts coming to you from unexpected sources.
Taurus
Smart, ambitious, and trustworthy, Taurus is the anchor of the Zodiac. Amazing friends, colleagues, and partners, Taureans value honesty above all else and are proud that their personal relationships tend to be drama free.
Today's love forecast: You have an incredibly strong influence on others just by virtue of the fact of your fun-loving, peaceful, and harmonious nature, Taurus. Your natural charm will take you any place you want to go today, so feel free to use it at will. Accentuate the positive and make sure you're walking on the sunny side of the street. Whistle as you walk down the sidewalk and get out into the light.
Gemini
Smart, passionate, and dynamic, Gemini is characterized by the Twins, Castor and Pollux, and is known for having two different sides they can display to the world. Expert communicators, Gemini is the chameleon of the Zodiac, adept at blending into different groups based on the vibe and energy they perceive.
Today's love forecast: You're apt to trend a bit more on the wild side today, Gemini. There's a wave of powerful energy working to give strength to your ego and self-confidence. Use this boost to the best of your ability. You'll need it. There is a strong, fact-oriented force working to combat your aims. You'll find that it's equally powerful and stubborn. Cut through the fantasy and uncover the truth.
Cancer
Emotional, intuitive, and practically psychic; ruled by the moon and characterized by the crab, Cancer has so much going on in its watery depths. Cancers may seem prickly and standoffish at the first meeting, once they make the decision to become friends with someone, that person has a friend for life.
Today's love forecast: A good tactic for you today would be to convert your fears into motivation for positive action. There's a great deal of energy at your disposal, Cancer, so don't waste it. Be aware that this is one of those times in which the smallest comment or insult could set off a huge chain reaction of misinformation or battles. People are quite emotionally charged, so be careful where you step.
Leo
Bold, intelligent, warm, and courageous, fire sign Leo is a natural leader of the Zodiac, ready to blaze a trail, vanquish injustice, and make a name for themselves along the way. Blessed with high self-esteem, Lions know that they possess enviable traits—and they're proud of them.
Today's love forecast: You're likely to face conflicting reports today, Leo. Information may be tainted with emotion, so be careful about going with the choice that shouts the loudest. You may be getting secretly pigeonholed into a place where you don't want to be. Heed the internal warnings you receive. This is a good day to do things passionately. Take care of any detective work that needs doing.
Virgo
Smart, sophisticated, and kind, Virgo gets the job done without complaining. Virgos are amazing friends, always there to lend a hand and also lend advice. Practical Virgos are incredibly adept at big picture thinking, and planning out their life, their vacations, and what they're going to do today isn't a drag it makes them feel in control and secure.
Today's love forecast: You may be seduced by fantastic promises that offer wonderful things and fanciful rewards. But beware of anything with lots of bells and whistles, Virgo. There may be a great deal of talk but not much to substantiate such wonderful claims. Don't be surprised if people with intense emotions are stepping up to put in their two cents about how you should run your life. Don't forget who is boss.
Libra
Intelligent, kind, and always willing to put others before themselves, Libras value harmony in all forms. Ruled by Venus, the planet of beauty, Libra adores a life that looks good. As the master of compromise and diplomacy, Libra is adept at seeing all points of view and excels at crafting compromises and effecting mediation between others.
Today's love forecast: People are apt to be quite emotional when it comes to the appearance they wish to project today, Libra, so be careful where you step. It's your job to see through the trendy makeup and fashion that hide the true personalities of the people who insist on wearing these masks. The key is not to be fooled by those who hide behind a facade built more by society than by themselves.
Scorpio
Passionate, independent, and unafraid to blaze their own trail no matter what others think, Scorpios make a statement wherever they go. They love debates, aren't afraid of controversy, and won't back down from a debate.
Today's love forecast: Scorpio, don't be surprised if some of your fantasies and dreams are put on trial today by a harsh force that cuts right to the truth of the matter. People are apt to be extra passionate about things. Most aren't going to be impressed with Disney-esque plans. You can try your normal approach of simply ramming ahead with your plans, but a better approach might be to be more strategic.
Sagittarius
Independent and strong-willed, Sagittarius personalities are all about going off the beaten path. Sagittarius isn't afraid to step away from the pack and is a natural-born leader who goes after what he or she wants, regardless of what other people think.
Today's love forecast: You've reached an emotionally climactic point right now, Sagittarius, and you could find some harsh opposition coming at you for no apparent reason. There is a stubborn, strong, oppressive force today, and you should be aware that the more rigid your viewpoint, the harder it will be for any resolution at all. Compromise is an essential virtue of the day.
Capricorn
Smart, hardworking, and fully in control of their destiny, a Capricorn will always get what they set their mind to, in both personal and professional life—no excuses. Capricorns may get a reputation as stubborn, but they simply know what they want, and also know how they wish other people would behave.
Today's love forecast: Be careful not to be too cavalier today, Capricorn. It would be wise to adopt a more serious tone than you normally would. You might be inclined to be careless with your words, but people are going to take you very literally. Make sure you say things that you actually mean. Your attention to fashion and pop culture may conflict with a force that's asking you to focus on things of deeper spiritual value.
Aquarius
Independent and enigmatical, Aquarians are unique. There is no one quite like an Aquarius, and because each is so incredibly individual, it can be tough to describe them as a group. Aquarians don't like labels, and may shy away from any adjective—even the good ones you might bestow upon them.
Today's love forecast: You have the sensitivity to pick up on what's going on in every situation today, Aquarius. What you're apt to find are powerful emotions coming into conflict with extremely strong opinions. Welcome to the battle between the head and the heart. On this day you may be more apt to side with the heart. Realize that this arena is quite heated and that the forces at work are extremely stubborn.
Pisces
Smart, creative, and deeply intuitive, Pisces can be close to psychic. Pisces feel things deeply and have incredibly strong gut reactions. A Pisces "knows" things from deep within, and can often judge whether a person or situation is good or bad.
Today's love forecast: The fantasy world that you've built for yourself is a pleasure to behold, Pisces. People frolic in your world and have a grand time. Your presence delights people with pleasure. Today, however, this world may be threatened by harsh realities coming in the form of electronic information. This force is powerful and apt to be quite erratic and spontaneous. Be prepared to stand your ground.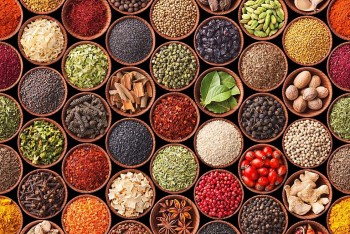 Vietnamese Herbal Tea
Antioxidants have been known since the 1990s and have been useful in fighting cancer, atherosclerosis, and many other chronic diseases.