Daily Horoscope for March 17: Astrological Prediction for Zodiac Signs
Daily Horoscope for March 17: Today's waxing moon is in the cozy sign of Taurus. When the moon is transiting through Taurus, we're concerned mainly with family and people who feel as close as family. We can even feel slightly possessive of them.
Daily Planetary Overview
Matters at home are of far more interest at this time, and you may just want to cuddle up peacefully and comfortably with your favorite people. You may be more inclined toward opulence than usual. There's nothing wrong with a little decadence sometimes, so go for it!
Later, the moon squares Saturn, setting the tone for the rest of the day. There is a heaviness that may dampen the joy of the Taurus moon, and a tendency to think about things in negative ways. Any guilt, failure, regret, flaw, or other problem could be all-consuming at this time, so it might be difficult to feel close to anyone. Hopefully, the two transits can balance one another out enough that you can at least practice some self-care, which is highly advised even if you believe you don't deserve it or want it right now.
The good news is that any unhealthy relationships are bound to end today. While it might be painful, accept it and let them go. It's truly for your highest good. If the bitterness of this transit gets the better of you, do something nice for yourself. You might also get a lot out of journaling and making a gratitude list to help shift the narrative back to positive.
Daily Zodiac Horoscope for March 17
Aries
The first sign of the Zodiac, Aries are the trailblazers. Passionate and independent, Aries will never do something just because everyone else is doing it—a Ram needs to be 100 percent committed to the task at hand.
Mar 17, 2021 - The healing of some childhood traumas could be triggered today, Aries, perhaps through contact with someone who knew you then. Don't be surprised if you shed a few tears. This is a normal release. You could also suddenly laugh like crazy. Once this is all done, take your friend out for the evening and kick up your heels. That will help you lighten up and enable you to sleep.
Taurus
Smart, ambitious, and trustworthy, Taurus is the anchor of the Zodiac. Amazing friends, colleagues, and partners, Taureans value honesty above all else and are proud that their personal relationships tend to be drama free.
Mar 17, 2021 - Some great news could come today, Taurus, perhaps from a love partner. It might concern your relationship or it might involve some sort of good fortune coming to either you or your beloved. This bit of luck could free both of you in some way to further advance the relationship somehow. Don't panic and don't overanalyze it. Follow your heart!
Gemini
Smart, passionate, and dynamic, Gemini is characterized by the Twins, Castor and Pollux, and is known for having two different sides they can display to the world. Expert communicators, Gemini is the chameleon of the Zodiac, adept at blending into different groups based on the vibe and energy they perceive.
Mar 17, 2021 - Have you been working very hard to increase your income? If so, Gemini, results might finally manifest. More available income usually necessitates working even harder, but in your case, you might be able to relax for a while and thus rid yourself of all the stress and tension that's been building up. Thank your lucky stars, and make plans for your free time.
Cancer
Emotional, intuitive, and practically psychic; ruled by the moon and characterized by the crab, Cancer has so much going on in its watery depths. Cancers may seem prickly and standoffish at the first meeting, once they make the decision to become friends with someone, that person has a friend for life.
Mar 17, 2021 - Today, Cancer, you should feel especially attractive, romantic, and sexy. Any current or potential romantic partner you encounter will probably pay you lots of attention and want to make plans for the two of you to get together. This might be just what you need, as the last few days may have been difficult. Get out of the house and have a little fun. Everyone needs to do this now and then!
Leo
Bold, intelligent, warm, and courageous, fire sign Leois a natural leader of the Zodiac, ready to blaze a trail, vanquish injustice, and make a name for themselves along the way. Blessed with high self-esteem, Lions know that they possess enviable traits—and they're proud of them.
Mar 17, 2021 - Intuition could prove extremely valuable when it comes to dealing with a sticky situation, Leo. You know all the rules, you know all the proper methods for whatever you do, but today you could be driven to make decisions based on gut feelings rather than rules or logic. Think of it as a valuable new tool for understanding how to deal with people and make the most of it.
Virgo
Smart, sophisticated, and kind, Virgo gets the job done without complaining. Virgos are amazing friends, always there to lend a hand and also lend advice. Practical Virgos are incredibly adept at big picture thinking, and planning out their life, their vacations, and what they're going to do today isn't a drag it makes them feel in control and secure.
Mar 17, 2021 - Some gossip about a friend who has recently begun a new relationship could reach you today, Virgo. This might come as a surprise, as you'd never have expected it of this person. You will be glad, because you want your friend to be happy. Don't be afraid to call and ask to hear all about it. It will be a pleasure for both of you!
Libra
Intelligent, kind, and always willing to put others before themselves, Libras value harmony in all forms. Ruled by Venus, the planet of beauty, Libra adores a life that looks good. As the master of compromise and diplomacy, Libra is adept at seeing all points of view and excels at crafting compromises and effecting mediation between others.
Mar 17, 2021 - Minor changes in your money situation could make for a beautiful day, Libra. Perhaps you discover a bank error in your favor, get repaid for a loan, or receive a generous gift. Whichever it is, it's likely to make it possible for you to make a purchase you've been thinking you had to postpone for a while. Enjoy your good fortune and make the most of it!
Scorpio
Passionate, independent, and unafraid to blaze their own trail no matter what others think, Scorpios make a statement wherever they go. They love debates, aren't afraid of controversy, and won't back down from a debate.
Mar 17, 2021 - Today you might feel as though your mind is exploding, Scorpio. If you've been studying an intellectual or spiritual subject, insights could be coming thick and fast. Concepts that never made sense to you before suddenly seem clear. You will need to write them down, because even an elephant wouldn't be able to remember this many ideas and revelations. Make the most of them!
Sagittarius
Independent and strong-willed, Sagittarius personalities are all about going off the beaten path. Sagittarius isn't afraid to step away from the pack and is a natural-born leader who goes after what he or she wants, regardless of what other people think.
Mar 17, 2021 - Emotions and memories that have been buried in your psyche could suddenly well up today, Sagittarius. At first you might not be able to make sense of this. These memories could seem irrelevant to your present life. Still, a little reflection might reveal why you're recalling them now. Release whatever blockages these memories may have been causing. You could find your life changed in a subtle way.
Capricorn
Smart, hardworking, and fully in control of their destiny, a Capricorn will always get what they set their mind to, in both personal and professional life—no excuses. Capricorns may get a reputation as stubborn, but they simply know what they want, and also know how they wish other people would behave.
Mar 17, 2021 - Today a friendship could develop into something more, Capricorn. Someone you know fairly well but never thought of as a potential lover could suddenly show a romantic interest in you and you could respond. Whether or not you choose to do anything about it depends on you. Circumstances and people change. Think twice before you dismiss this person. Don't do it because they're "just" a friend.
Aquarius
Independent and enigmatical, Aquarians are unique. There is no one quite like an Aquarius, and because each is so incredibly individual, it can be tough to describe them as a group. Aquarians don't like labels, and may shy away from any adjective—even the good ones you might bestow upon them.
Mar 17, 2021 - A change in your working circumstances could make a positive difference to you, Aquarius. Perhaps you've moved to another desk, room, floor, or building. Whichever it is, you will be less stressed out. Being near difficult people or sitting near a window where you can see out can recharge your batteries and make you more productive.
Pisces
Smart, creative, and deeply intuitive, Pisces can be close to psychic. Pisces feel things deeply and have incredibly strong gut reactions. A Pisces "knows" things from deep within, and can often judge whether a person or situation is good or bad.
Mar 17, 2021 - Some intellectual knowledge that you gain today is apt to make a significant difference in whatever creative projects you're working on, Pisces. A friend or partner could help in some way. A current enterprise may go in a new direction or you could start a new project. Whatever it is, expect to feel inspired. Don't be surprised at the exceptional quality of your work!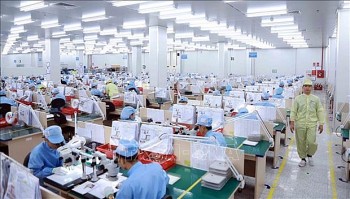 National
Vietnam News Today (Jan. 26): Vietnam - important partner of RoK; HCM City maintains growth momentum, reaps successes in 2022; Vietnam's tourism forecast to strongly rebound in five years; Many localities attract a large number of visitors during Tet.