Daily Love Horoscope for July 14: Astrological Prediction for Zodiac Signs
July 14 Horoscope for Love: There is no point in hiding as far as one particular person is concerned yet hoping they will still notice you. Check out an astrological prediction for zodiac signs now!
You can be right some of the time, but no one (not even you) can be right all of the time. Let go of the idea that you always have all the answers and this relationship will get much easier and sweeter.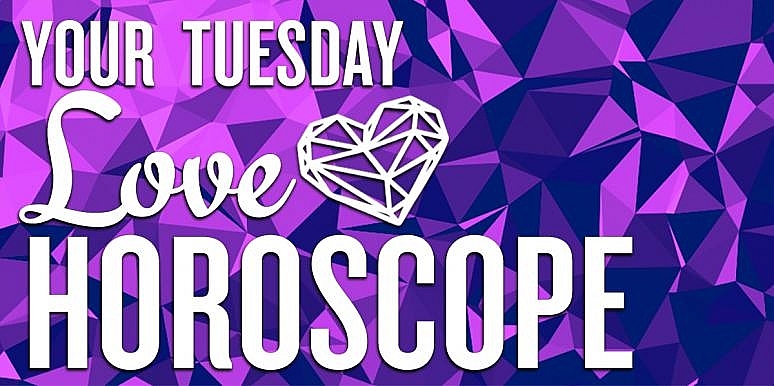 Daily-Love-Horoscope-for-14th-July:-Astrological-Prediction-for-Zodiac-Signs
Aries
The first sign of the Zodiac, Aries are the trailblazers. Passionate and independent, Aries will never do something just because everyone else is doing it—a Ram needs to be 100 percent committed to the task at hand.
Today's love forecast: The current aspect at play makes the outlook on your love life that much more exciting and adventurous. You are more likely to meet the perfect romantic candidate if you become involved in matters associated with the world of academia. Perhaps while deciding to embark on a future course of study, you start communicating with someone with whom you feel that instant rapport. Things could progress quickly from here.
Taurus
Smart, ambitious, and trustworthy, Taurus is the anchor of the Zodiac. Amazing friends, colleagues, and partners, Taureans value honesty above all else and are proud that their personal relationships tend to be drama free.
Today's love forecast: There could be a reason to feel irritated with your partner (current or prospective). The current astral energy indicates that if you have been trying to sweep a certain issue under the carpet because you are worried about your reaction, then you may feel encouraged to bring it out into the open. You don't have to be angry, just firm and self-assured. Look for a solution rather than seeking to blame.
Gemini
Smart, passionate, and dynamic, Gemini is characterized by the Twins, Castor and Pollux, and is known for having two different sides they can display to the world. Expert communicators, Gemini is the chameleon of the Zodiac, adept at blending into different groups based on the vibe and energy they perceive.
Today's love forecast: It is through one particularly enlightening conversation that you really get to appreciate a friend in a totally different light. The current aspect means that chance may bring you together and give you the opportunity to spend a little time getting to know each other more deeply. It is during this time that you discover the potential for romantic involvement between you. You were obviously destined to meet.
Cancer
Emotional, intuitive, and practically psychic; ruled by the moon and characterized by the crab, Cancer has so much going on in its watery depths. Cancers may seem prickly and standoffish at first meeting, once they make the decision to become friends with someone, that person has a friend for life.
Today's love forecast: Today's planetary energy may prove quite enlightening as you discover something that you didn't know. It may transpire that someone you have been secretly fond of is equally as fond of you but may have been hiding their feelings for reasons that possibly do not make much sense. Although this may come as quite a shock, it is actually a pleasant one - for once.
Leo
Bold, intelligent, warm, and courageous, fire sign Leo is a natural leader of the Zodiac, ready to blaze a trail, vanquish injustice, and make a name for themselves along the way. Blessed with high self-esteem, Lions know that they possess enviable traits—and they're proud of them.
Today's love forecast: Love may surprise you today by appearing out of the blue. The celestial energy encourages you to keep an open mind, and also to move in circles, or speak to people whom you don't normally associate with. Cupid's arrow could strike at any time and will prove accurate in its aim. Before you know what has happened, you will be head over heels, so be warned!!
Virgo
Smart, sophisticated, and kind, Virgo gets the job done without complaining. Virgos are amazing friends, always there to lend a hand and also lend advice. Practical Virgos are incredibly adept at big picture thinking, and planning out their life, their vacations, and what they're going to do today isn't a drag it makes them feel in control and secure.
Today's love forecast: Today's planetary alignment means that a conversation could lead to a very interesting romantic situation, if you can be laid-back and relaxed enough to allow this - and also providing this is what you really do want. Perhaps you should get into the right frame of mind and body by releasing all tensions within you before you even start the day. Don't miss this chance.
Libra
Intelligent, kind, and always willing to put others before themselves, Libras value harmony in all forms. Ruled by Venus, the planet of beauty, Libra adores a life that looks good. As the master of compromise and diplomacy, Libra is adept at seeing all points of view and excels at crafting compromises and effecting mediation between others.
Today's love forecast: The current aspect may take some of the subtlety out of romance today, especially as the person you have recently become involved with is not only very strong-willed, but also determined to have things go according to their way of thinking. You will need to show that you can be just as determined by discussing how you see things and making sure they understand your point.
Scorpio
Passionate, independent, and unafraid to blaze their own trail no matter what others think, Scorpios make a statement wherever they go. They love debates, aren't afraid of controversy, and won't back down from a debate.
Today's love forecast: If you have been trying to attract the attention of someone rather special, you will need to be less subtle and make your requests more forthright. Today's astral configuration gives you the extra impetus you need to explain exactly how you feel. Don't try and twist the truth to make yourself less vulnerable; for once be completely honest. They will then be much more open and encouraging.
Sagittarius
Independent and strong-willed, Sagittarius personalities are all about going off the beaten path. Sagittarius isn't afraid to step away from the pack and is a natural-born leader who goes after what he or she wants, regardless of what other people think.
Today's love forecast: The current celestial energy means that the person of your dreams could very well make an appearance somewhere where and when you least expect them to. You will both realize that you are kindred spirits, and that you share a passion for loving and for living - and together you will do plenty of this. Let the adventure begin!
Capricorn
Smart, hardworking, and fully in control of their destiny, a Capricorn will always get what they set their mind to, in both personal and professional life—no excuses. Capricorns may get a reputation as stubborn, but they simply know what they want, and also know how they wish other people would behave.
Today's love forecast: You may need to rouse yourself and make more of an effort than usual to escape from your ingrained habits. But once you have, you will be pleasantly surprised at what transpires today. The planetary energy makes an event, possibly related to your career, into something far more interesting, as you find that someone in particular appeals to you because of their passion and commitment.
Aquarius
Independent and enigmatical, Aquarians are unique. There is no one quite like an Aquarius, and because each is so incredibly individual, it can be tough to describe them as a group. Aquarians don't like labels, and may shy away from any adjective—even the good ones you might bestow upon them.
Today's love forecast: Today's astral energy means that there could be a discussion or an important meeting that alerts you to the presence of someone very special. The more up-front and forthright you are about your ideas, the more you will appeal to them. From here, perhaps it would be a good idea to hold a different kind of meeting, maybe over a candlelit dinner somewhere special, when possible. This is something wonderful to look forward to.
Pisces
Smart, creative, and deeply intuitive, Pisces can be close to psychic. Pisces feel things deeply and have incredibly strong gut reactions. A Pisces "knows" things from deep within, and can often judge whether a person or situation is good or bad.
Today's love forecast: There is no point in hiding as far as one particular person is concerned yet hoping they will still notice you. The current astral configuration implies that they are more than determined to talk to you, as they have this inner sense that the two of you would get on very well together. Why don't you be brave and give it a go? Right now, you have nothing to lose.