Daily Money & Finance Horoscope for July 11: How to Make More Money Today by Ganesha
Money & Finance Horoscope for July 11: Virgo should look back on how they use money, and happiness will bring Gemini fortune. What about you? Have your own reading now!
You have a new level of confidence in all your endeavors. If you're trying to gain a promotion for your hard work or the salary to match, you will have no trouble convincing higher-ups that you're worth it. Your house of education, travel, and foreign languages is highlighted, making it a wonderful time to think about broadening your skills for even greater rewards.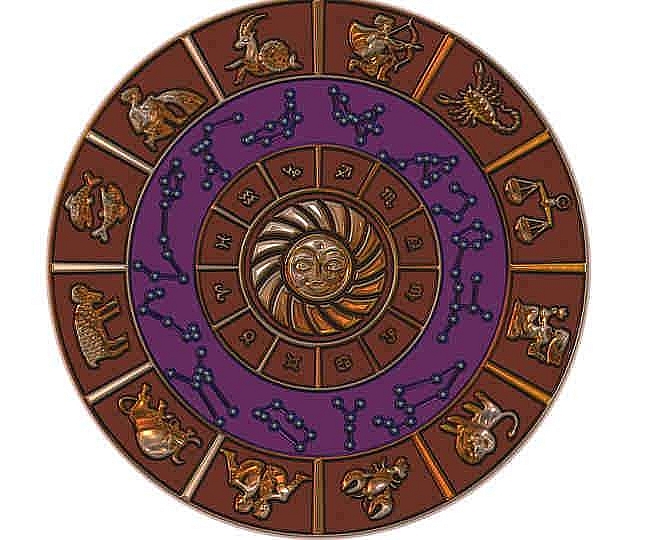 Daily-Money-and-Finance-Horoscope-for-11th-July:-Astrological-Prediction-for-Zodiac-Signs
Aries
The first sign of the Zodiac, Aries are the trailblazers. Passionate and independent, Aries will never do something just because everyone else is doing it—a Ram needs to be 100 percent committed to the task at hand.
Today's money forecast: Today you will be handling your financial affairs intelligently. Take the advice of a friend about investments or financial planning seriously. Overall, the day looks good for finances, says Ganesha.
Taurus
Smart, ambitious, and trustworthy, Taurus is the anchor of the Zodiac. Amazing friends, colleagues, and partners, Taureans value honesty above all else and are proud that their personal relationships tend to be drama free.
Today's money forecast: Ganesha feels that today is just too good to hold an important business meeting with one of your big clients. It will turn out to be very positive and you shall make a pile of money out of it.
Gemini
Smart, passionate, and dynamic, Gemini is characterized by the Twins, Castor and Pollux, and is known for having two different sides they can display to the world. Expert communicators, Gemini is the chameleon of the Zodiac, adept at blending into different groups based on the vibe and energy they perceive.
Today's money forecast: Happiness needs to be welcomed to invite more money. Ganesha advises you to celebrate financial progress, because that way, you will enthuse the Goddess of love to shower more and more on you.
Cancer
Emotional, intuitive, and practically psychic; ruled by the moon and characterized by the crab, Cancer has so much going on in its watery depths. Cancers may seem prickly and standoffish at the first meeting, once they make the decision to become friends with someone, that person has a friend for life.
Today's money forecast: Only your inner-circle will be ready to help you, specifically your business or a life partner. Well, it happens, don't be shocked. Everyone wants to share the joy but seldom someone shows interest in sharing your pains.
Leo
Bold, intelligent, warm, and courageous, fire sign Leo is a natural leader of the Zodiac, ready to blaze a trail, vanquish injustice, and make a name for themselves along the way. Blessed with high self-esteem, Lions know that they possess enviable traits—and they're proud of them.
Today's money forecast: There is a strong possibility of you getting some good offers to join hands with someone today. New professional tie-ups or business tie-ups will surely boost your financial strength.
Virgo
Smart, sophisticated, and kind, Virgo gets the job done without complaining. Virgos are amazing friends, always there to lend a hand and also lend advice. Practical Virgos are incredibly adept at big picture thinking, and planning out their life, their vacations, and what they're going to do today isn't a drag it makes them feel in control and secure.
Today's money forecast: Routine expenses are foreseen today. If you seriously count, you will realize that you are spending a lot per month, per quarter, per half year and per year. This needs to be worked upon.
Libra
Intelligent, kind, and always willing to put others before themselves, Libras value harmony in all forms. Ruled by Venus, the planet of beauty, Libra adores a life that looks good. As the master of compromise and diplomacy, Libra is adept at seeing all points of view and excels at crafting compromises and effecting mediation between others.
Today's money forecast: Ganesha finds the day to be in your favour for money matters. Till date, whatever you have invested will look good to you. It's not necessary to do away with anything to meet your current financial requirements.
Scorpio
Passionate, independent, and unafraid to blaze their own trail no matter what others think, Scorpios make a statement wherever they go. They love debates, aren't afraid of controversy, and won't back down from a debate.
Today's money forecast: Ganesha feels that today you shall benefit from mid-term investments. If you don't have the money to invest, you can go ahead and take a loan to invest, the stars are that favourable.
Sagittarius
Independent and strong-willed, Sagittarius personalities are all about going off the beaten path. Sagittarius isn't afraid to step away from the pack and is a natural-born leader who goes after what he or she wants, regardless of what other people think.
Today's money forecast: Ganesha feels that you will have travel scheduled on your plan today. There will be money invested in the same but it will surely be beneficial for you. You will be bit stressed out due to brainstorming sessions.
Capricorn
Smart, hardworking, and fully in control of their destiny, a Capricorn will always get what they set their mind to, in both personal and professional life—no excuses. Capricorns may get a reputation as stubborn, but they simply know what they want, and also know how they wish other people would behave.
Today's money forecast: Any financial transaction done today will be attracting more money. You will be able to have substantial financial returns of your investments. Think seriously and positively about increasing your income.
Aquarius
Independent and enigmatical, Aquarians are unique. There is no one quite like an Aquarius, and because each is so incredibly individual, it can be tough to describe them as a group. Aquarians don't like labels, and may shy away from any adjective—even the good ones you might bestow upon them.
Today's money forecast: Your financial planning is going to be very good today. You are intelligent by nature and you sometimes also over-think about problems related to money and also other aspects related to the same.
Pisces
Smart, creative, and deeply intuitive, Pisces can be close to psychic. Pisces feel things deeply and have incredibly strong gut reactions. A Pisces "knows" things from deep within, and can often judge whether a person or situation is good or bad.
Today's money forecast: Bad luck is different than having no luck in any matter. Today, you will be experiencing bad luck. This means that there is scope of improvement in the future. Although stars are not in favour, you will not be broke.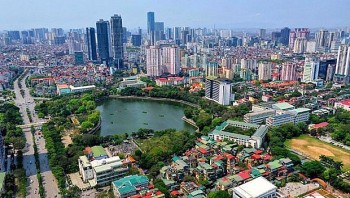 National
Vietnam News Today (Jan. 29): Quang Ninh: Cross-border trading with China resumed after Tet; Hanoi in the world's top three culinary destinations: Tripadvisor; Intertwined opportunities, challenges for Vietnam's economy in 2023; Supermarkets, traditonal markets gradually resume normal operations amid abundant supply.