Daily Horoscope for July 12: Astrological Prediction of Career and Business for Zodiac Signs
Daily Career & Business Horoscope for July 12: Gemini today may have to find a way to make work interesting, Aquarius would have a successfully accomplished day. 
Prepare yourself for all the goodies coming your way today, and also brace up for the not-so-good things. Find out what's in store for you today.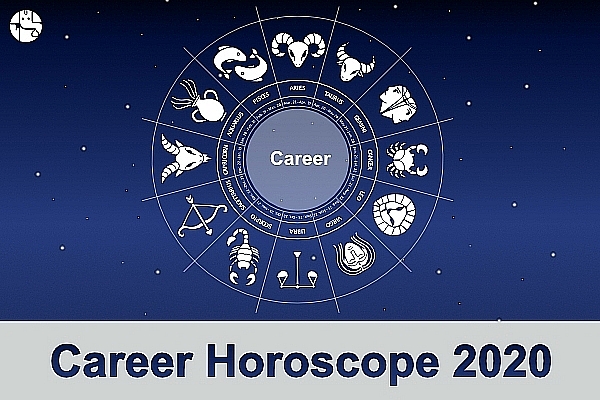 Daily Career Horoscope for July 12
Aries
The first sign of the Zodiac, Aries are the trailblazers. Passionate and independent, Aries will never do something just because everyone else is doing it—a Ram needs to be 100 percent committed to the task at hand.
Today's career and business forecast: Sometimes you need to keep aside your desires in order to fulfill the desires of people close to you. Though you may want to do something unusual in the workplace, you may have to settle for routine matters. It's better if you bring some innovative methods to accomplish routine projects.
Taurus
Smart, ambitious, and trustworthy, Taurus is the anchor of the Zodiac. Amazing friends, colleagues, and partners, Taureans value honesty above all else and are proud that their personal relationships tend to be drama free.
Today's career and business forecast: Today, your success will be guaranteed as it may be achieved through minimal efforts. You should not go for the short-cuts. The materialistic world allures you today. Your focus will shift from your prime responsibility to unworthy things, feels Ganesha.
Gemini
Smart, passionate, and dynamic, Gemini is characterized by the Twins, Castor and Pollux, and is known for having two different sides they can display to the world. Expert communicators, Gemini is the chameleon of the Zodiac, adept at blending into different groups based on the vibe and energy they perceive.
Today's career and business forecast: It is an ideal day for work as you will receive all the information you need. Communication with business partners will prove beneficial. You may have to find a way to make your work interesting. You will be able to coordinate with colleagues to ensure a smooth result.
Cancer
Emotional, intuitive, and practically psychic; ruled by the moon and characterized by the crab, Cancer has so much going on in its watery depths. Cancers may seem prickly and standoffish at the first meeting, once they make the decision to become friends with someone, that person has a friend for life.
Today's career and business forecast: You are all set to break new grounds and it is likely that you will be guided by your instincts. Today you bear the approach of an artist who is less practical and more creative. Your creative destruction might appear in the public and highly lauded.
Leo
Bold, intelligent, warm, and courageous, fire sign Leo is a natural leader of the Zodiac, ready to blaze a trail, vanquish injustice, and make a name for themselves along the way. Blessed with high self-esteem, Lions know that they possess enviable traits—and they're proud of them.
Today's career and business forecast: You may prefer to remain low profile, even after a cheerful time with your colleagues. You will come across many opportunities to learn some new techniques and foresight. You may even join a workshop or seminars secretly. Professionally, you will work on your weak points.
Virgo
Smart, sophisticated, and kind, Virgo gets the job done without complaining. Virgos are amazing friends, always there to lend a hand and also lend advice. Practical Virgos are incredibly adept at big picture thinking, and planning out their life, their vacations, and what they're going to do today isn't a drag it makes them feel in control and secure.
Today's career and business forecast: The workload in the office will keep you engaged throughout the day. However, today you will succeed in keeping professional and personal lives separate and not let the domestic worries hamper your work. You may have to agree with the views of the people you meet.
Libra
Intelligent, kind, and always willing to put others before themselves, Libras value harmony in all forms. Ruled by Venus, the planet of beauty, Libra adores a life that looks good. As the master of compromise and diplomacy, Libra is adept at seeing all points of view and excels at crafting compromises and effecting mediation between others.
Today's career and business forecast: It is a perfect day for those involved in technical work. Expect an average day for those with administrative jobs. Your enthusiasm in the workplace will be noteworthy. Ganesha feels that you are ready to learn new things. It's a good time for welcoming a positive change in the operation.
Scorpio
Passionate, independent, and unafraid to blaze their own trail no matter what others think, Scorpios make a statement wherever they go. They love debates, aren't afraid of controversy, and won't back down from a debate.
Today's career and business forecast: Ganesha is excited about your energetic and confident attitude. Another good thing is that failures never bother you. Plus, your creative mind will be in a mood to try out new things. You may succeed in new ventures. The projects you start today will progress rapidly.
Sagittarius
Independent and strong-willed, Sagittarius personalities are all about going off the beaten path. Sagittarius isn't afraid to step away from the pack and is a natural-born leader who goes after what he or she wants, regardless of what other people think.
Today's career and business forecast: You might feel everything you are doing is going wrong, foresees Ganesha. You may feel upset about it. Concentrating on work might become a little difficult today. You need to keep your patience as things will shine brighter for tomorrow, says Ganesha.
Capricorn
Smart, hardworking, and fully in control of their destiny, a Capricorn will always get what they set their mind to, in both personal and professional life—no excuses. Capricorns may get a reputation as stubborn, but they simply know what they want, and also know how they wish other people would behave.
Today's career and business forecast: Your mind will ask for two opposite things at one time. It may sound bizarre but this may actually happen with you. But this seems to happen during the first half of the day as the second part of the day is much better.
Aquarius
Independent and enigmatical, Aquarians are unique. There is no one quite like an Aquarius, and because each is so incredibly individual, it can be tough to describe them as a group. Aquarians don't like labels, and may shy away from any adjective—even the good ones you might bestow upon them.
Today's career and business forecast: Mundane activities will keep you busy in the morning. However, the latter part of the day will be quite exciting. Whatever you take up today will be accomplished successfully. You will be confident in the meeting and able to decide on the practical matters carefully.
Pisces
Smart, creative, and deeply intuitive, Pisces can be close to psychic. Pisces feel things deeply and have incredibly strong gut reactions. A Pisces "knows" things from deep within, and can often judge whether a person or situation is good or bad.
Today's career and business forecast: Ganesha foresees an unambiguous change in your attitude. You will feel lazy when it comes to the profession. Smart work will be your top priority. You may feel a stronger emotional attachment with your colleagues. By helping others with their problems, you will display your affectionate nature.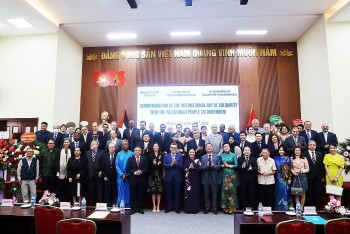 Focus
The Vietnamese people support the righteous struggle of the people of Palestine for independence and freedom.