Dak Lak Tourism: Admire birds in the dipterocarp forest
Yok Don, the only national park in Vietnam that preserves the dipterocarp forest is in the dry deciduous season, is an ideal spot for watching birds.
Photo: VN Express
Yok Don National Park in this reason looks like "Europe in deciduous season". There are more than 12 ranger stations in the national park to ensure the conservation of the forest ecosystem. In addition, the forest rangers here also pay attention to prevent forest fires in the dry season.
Unlike tropical forests, evergreen forests, dense forests, or mangroves, Yok Don is the only dipterocarp forest remaining in Vietnam, with green and deciduous seasons like temperate forests. The Vietnamese word for dipterocarp is "khộp". According to the forest ranger at Yok Don, the word "khộp" is read from Lao, meaning "poor" because dipterocarp forests often have low nutritious levels.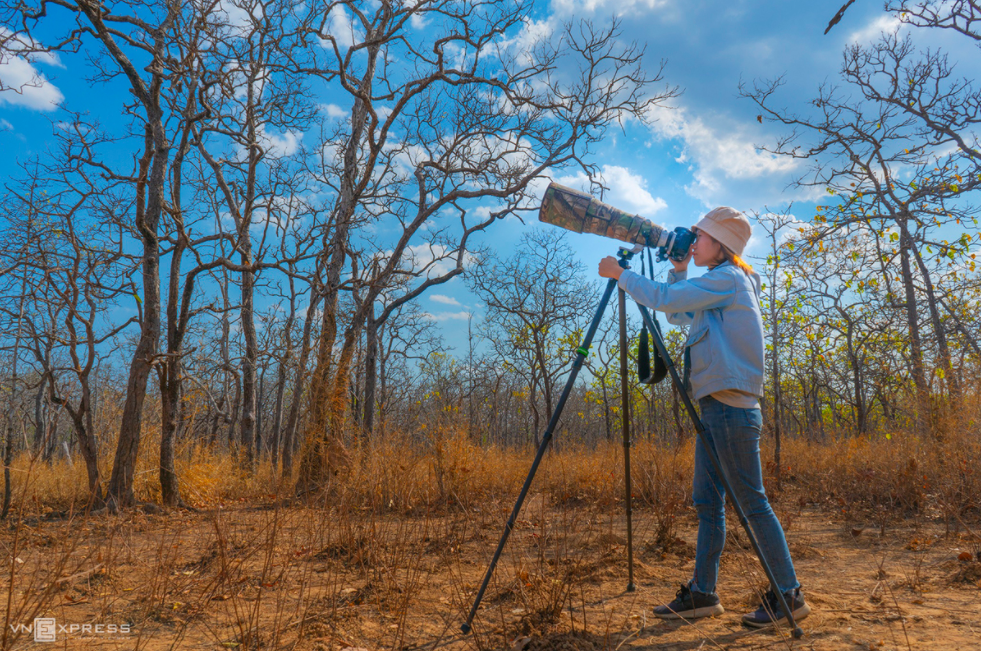 Photo: VN Express
Every year from December to February, the trees' leaves turn yellow, then in March, each layer of dry leaves falls on the ground. Until May, when the rainy season begins, green leaves appear. According to statistics, Yok Don has more than 450 species, including 89 species of mammals, 305 species of birds, 48 ​​species of reptiles, 16 species of amphibians, hundreds of freshwater fish, and thousands of species of insects.
Admiring the forest in the deciduous season and learning about birds are among the most popular ecotourism activities, with a ticket of VND 500,000 (USD 22)/ person/3-hour tour.
According to the management board, Yok Don National Park has a rich bird fauna, which is a favorite object of nature-loving photographers. Photographer Vo Rin said that tourists should go there between February and the end of April - the peak of the dry season, when the forest trees have deciduous all their leaves to cope with the dry weather of the Central Highlands, making it easier to observe and take photos of birds.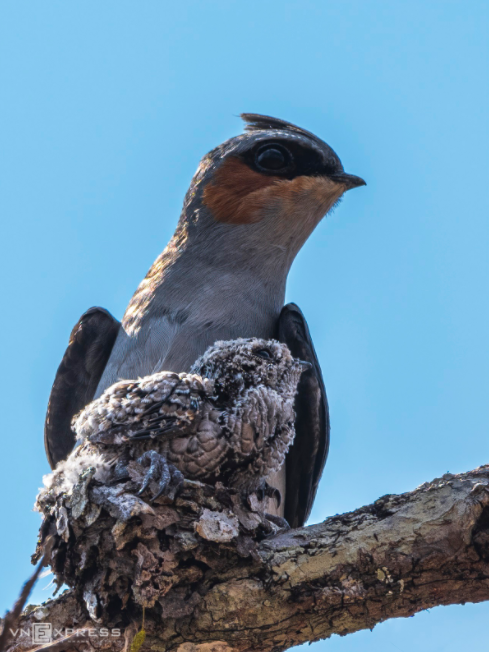 Photo: VN Express
Crested treeswift (male) is taking care of its two-week-old baby at Yok Don park. This bird is small in size, about 20 cm long. The male birds have a prominent pale brown face and upper neck, with a long crest and long gray wings. Female birds look rather alike but do not have light brown parts on the face and throat.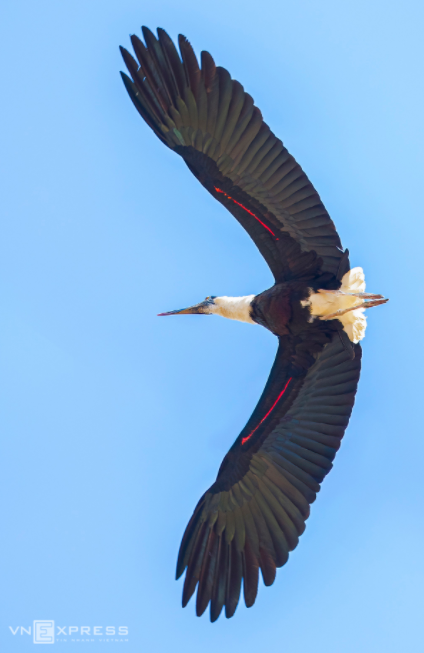 Photo: VN Express
One of the rare species in the Yok Don national park is the white-necked crane, with a wingspan of 75 - 91 cm, which is slightly smaller than other species in the Crane family. The bird has a black crown, shiny black wings and body in contrast to a white neck.
"This species is shy of people, if I want to take pictures, I have to wake up very early. After 4 am, I move to the beach where they usually eat, watch carefully, and wait for morning when the birds go out of the nest to find food. The above photo was taken when the birds finished eating," said Vo Rin, a photographer who captured 405 bird species in Vietnam.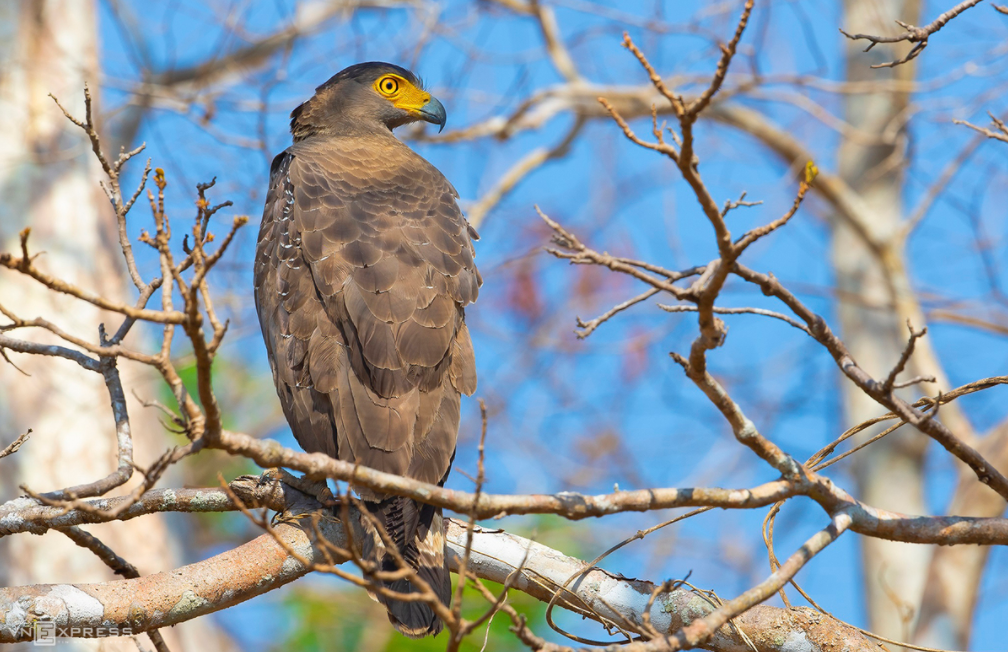 Photo: VN Express
Crested serpent eagle is a popular settler in Yok Don, with a wingspan of 51 - 71 cm. This kind of bird usually perch high on dry trees and when swooping to the ground, they wag their tails from side to side, habitat in mountainous areas, sometimes up to 2,500 m altitude and nest from January to October.
Photo: VN Express
One of the most impressive birds in Yok Don is the spotted owlet. This is a small kind of owl, about 20 cm long, and prey during the day. Spotted owlet has dense white eyebrows, yellow eyes, a gray-brown upper body with many white spots, and a white lower body with many brown stripes on the chest.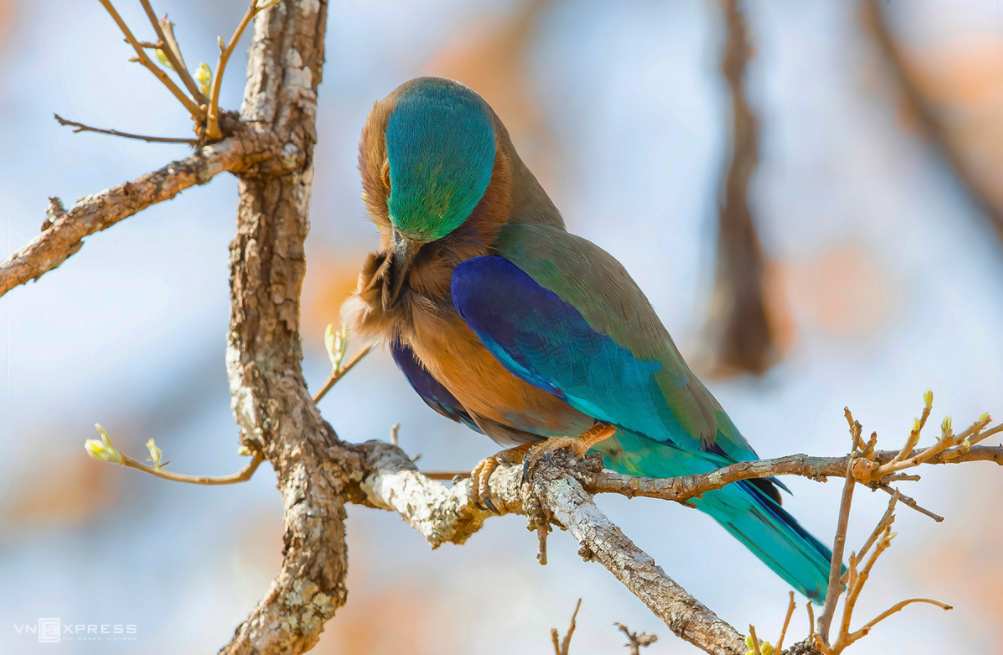 Photo: VN Express
Indian roller, a common species in the Yok Don park has a wingspan of 17 - 20 cm. In Vietnam, this species also lives in Ma Da forest (Dong Nai), Cat Tien National Park (Tan Phu, Dong Nai), Tram Chim National Park (Dong Thap), and Can Gio mangrove forest (HCMC).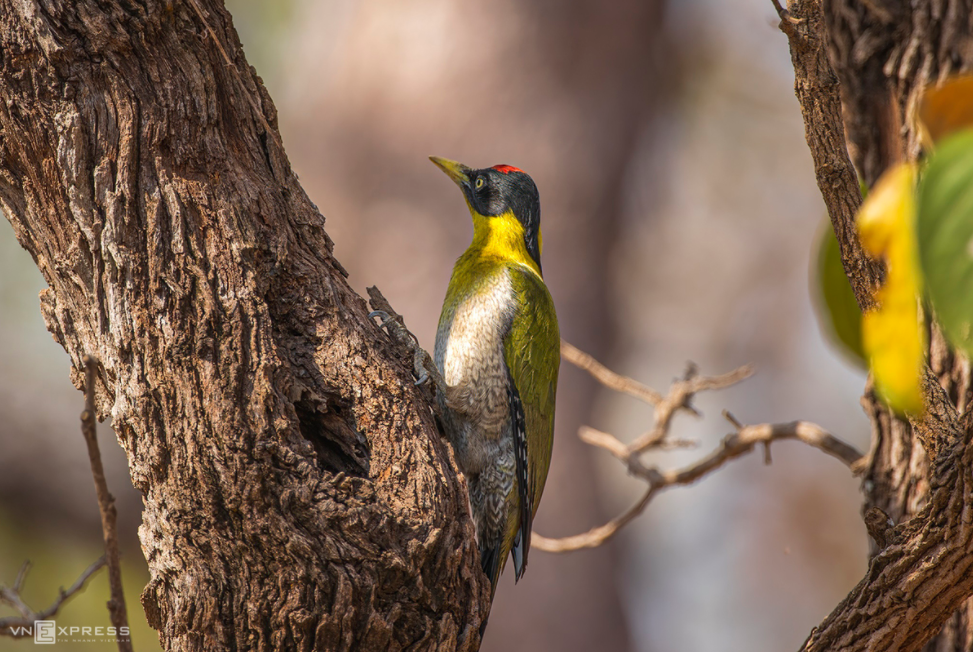 Photo: VN Express
Yok Don has 17 species of woodpecker, including the black-headed woodpecker. This is a large species in the woodpecker group, about 33 cm long. The female has a black head with a long lime-yellow neck. The male is similar to the female but has red markings on the top of the head.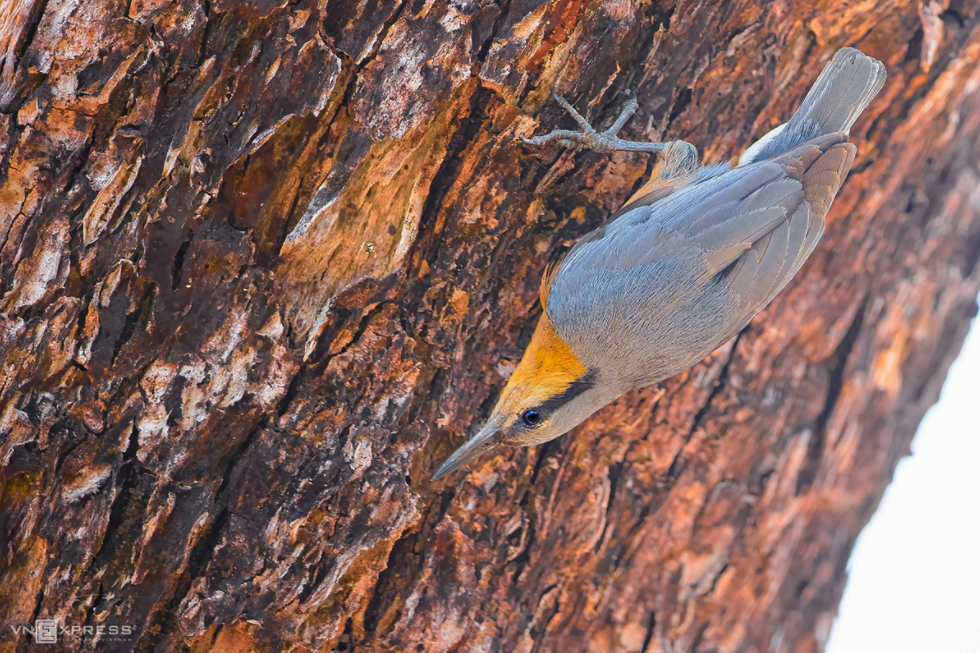 Photo: VN Express
Chestnut-vented nuthatch is about 13 cm long. The bird has a gray head and upper body, a black stripe through the eyes, dark red lower body with many white tail feathers.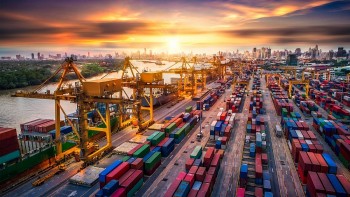 National
Vietnam, a rising star in the global supply chain, has the potential to become a new tiger in Asia, economist Brian Lee Shun Rong at Maybank - Malaysia's largest financial services group and the leading banking group in South East Asia – has reportedly said.