Dak Nong's Vietnam – Cambodia Friendship Association holds third congress
The Vietnam – Cambodia Friendship Association in the Central Highlands province of Dak Nong just held its third congress for the 2021 - 2026 tenure on January 20.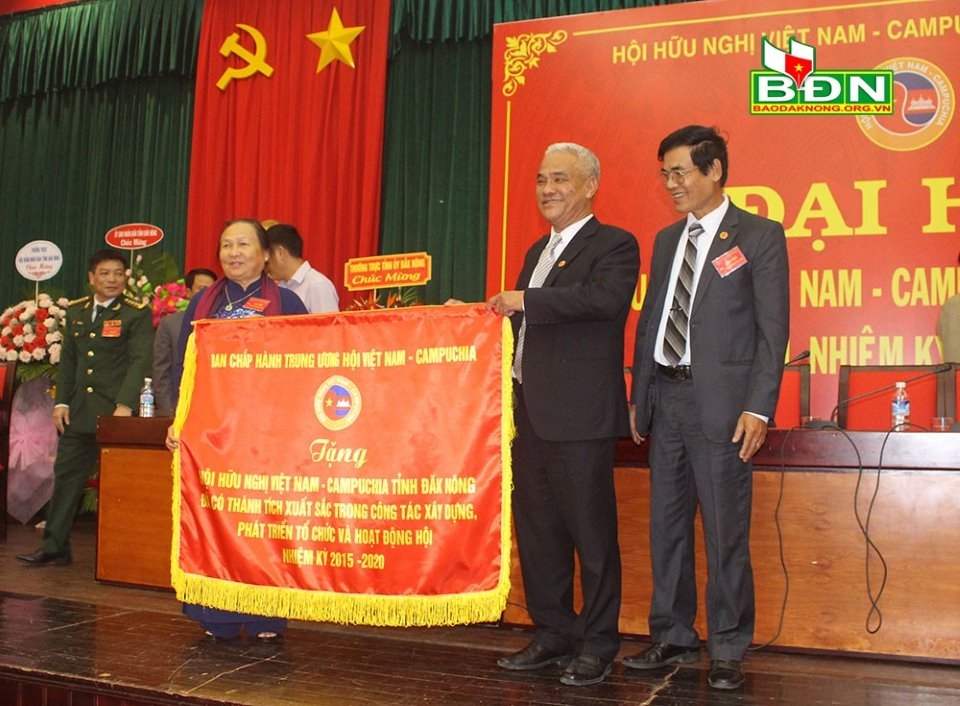 Central Vietnam-Cambodia Friendship Association awarded Emulation Flag to the Vietnam-Cambodia Friendship Association of Dak Nong province. Source: Dak Nong newspaper
Participated by 135 delegates, the congress elected 25 members of the executive board for the 2021 – 2026 tenure, with Mr. Vo Mich voted to become Chairman of the association.
During the past term, the Vietnam – Cambodia Friendship Association in Dak Nong has well performed its role in connecting the Central Highlands province with Cambodia's Mondulkiri province in politic, economic and social matters.
Propaganda and mobilization of people to well observe the Party's undertakings and the State's laws on national border regulations and security are regularly carried out. Charity and social activities, helping poor people and the Vietnamese community in Cambodia have been implemented in many practical forms such as gift giving, medical examination, offices and houses building, etc.
The associations also focus on developing new members, building strong member chapters. Up to now, the whole province has established nine chapters with 1,169 members, bringing the total number of members to 2,104 people.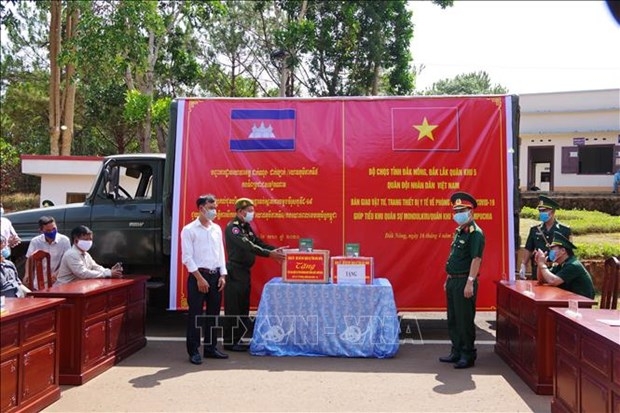 The Dak Nong Provincial People's Committee presents medical equipment to representatives from the Cambodian province of Mondulkiri and the local Vietnamese association at the Bu P'rang border gate in Quang Truc commune, Tuy Duc district, Dak Nong province, in 2020. Source: VNA
In the new tenure, the association will continue cooperating with the local authorities, armed forces and other relevant competent agencies in educating people, particularly those living near the border, on the Vietnam – Cambodia as well as Dak Nong – Mundulkiri solidarity and friendship tradition.
It will give advice to the Dak Nong authorities at all levels on calling for businesses and philanthropists to offer spiritual and financial support for needy Vietnamese expatriates in Mundulkiri.
Meanwhile, it will work with the border guard force to run communications campaigns and implement prevention and control measures targeting COVID-19, diphtheria, and other infectious diseases.
Dak Nong shares a borderline with Cambodia spanning 121 km./.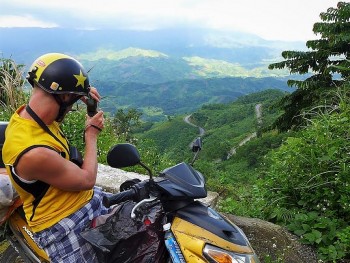 Viet's Home
Written with such love and care for Vietnam, the brilliant travel guides of Tom Divers inspire expats and foreign tourists to explore the wild, remote corners of the nation.