More gifts from Zhishan Foundation to needy people amid COVID-19
From May 14-19, the Zhishan Foundation - a non-governmental organisation (NGO) of Taiwan (China) presented 1,765 gift packages worth VND 200 million (USD 8.573) to students of 7 kindergartens in 6 communes in Quang Tri province: Huong Hiep, Dakrong (2 schools), Ba Nang, Mo O, Huc Nghi and Ta Long.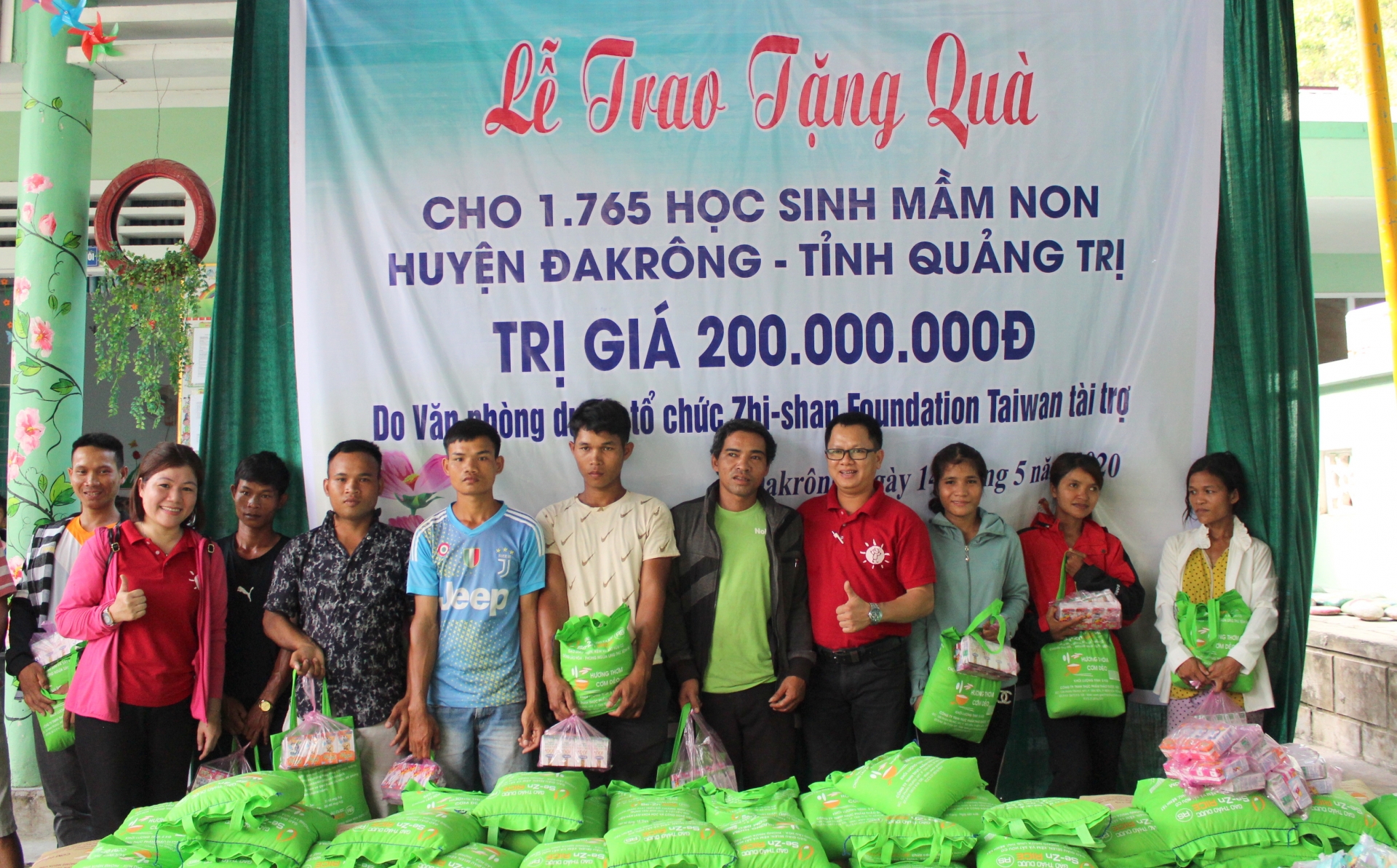 At the hand-over ceremony.
Pre-school students in the project area communes finally back to school after long COVID-19 break. In order to encourage the spirit of overcoming difficulties and create better conditions for poor students to study as well as help their families to overcome difficulties, Zhishan Project Office decided to support the children and their families, by giving to each families a support package contains 5 kg of rice, milk and other essential food items.
In 1995, Zhishan started with donating goods, including medicine, clothes and milk powder to orphans and disadvantaged children in Vietnam. In 1998, Zhishan began to operate an educational support program in Quang Tri Province, followed by Thua Thien Hue, Quang Binh, Ha Tinh and Nghe An Provinces. Their work mainly involves provision of scholarships to children from primary school all the way to college, aiming to enabling children with limited resources to complete basic education.
For 10 years, the project has been implemented many practical activities for preschools in Dakrong district such as educational support, corrective surgery and early childhood care and development programs with a total budget of around VND 15 billion (USD 643.028).
On April 30 coordinated with the Social Service Centre and Child Protection Fund of Ha Tinh province to hand over 300 gift packages to help vulnerable households in the central province overcome difficulties caused by the COVID-19 outbreak./.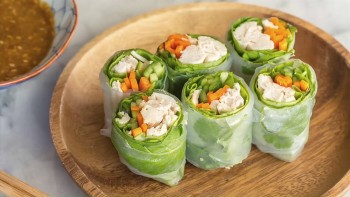 Travel
Rolls are a easy-to-make dish that is loved by many Vietnamese diners as well as Korean stars.