Deputy PM: Nationwide social distancing not yet necessary
With the current pandemic under control and the contact tracing capacity, it's not imperative to issue a national social distancing order, according to Deputy Prime Minister Vu Duc Dam in a statement Tuesday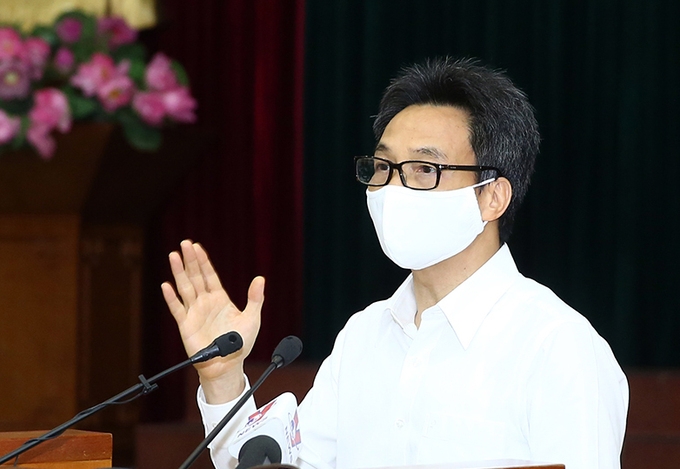 Deputy PM Vu Duc Dam speaks at a meeting (Photo: VNE)
Vietnam does not currently need to issue a social distancing order applied across the entire country, and it must make an effort to attain its dual goal of ensuring that both the coronavirus is contained and socio-economic development continues, the deputy prime minister has said.
"In the last few days, the PM kept asking me if it's imperative to place more stringent anti-pandemic measures such as a social distancing order. As the deputy PM, and head of the National Steering Committee for Covid-19 Prevention and Control, my answer is not yet," Dam said. "I got the same questions from the press at the time coronavirus has spread to 26 provinces and cities."
From the professional perspective of healthcare workers and Covid-19 fighters, early social distancing, localization and entry bans are the easiest way to contain the virus. However, Dam stressed that authorities must consider such an approach carefully to reach the dual goal of persistently combating the pandemic while ensuring socio-economic development.
Dam reaffirmed that Vietnam will stick to the strategy it's been adopting since the very first days of Covid last year, which is to "prevent, detect, quarantine, localize and give active treatment."
"These principles haven't changed so far. To date, Vietnam is one of the top countries in the world with great Covid-19 containment results," Dam said.
"Vietnam has basically put the pandemic under great control. All patients' infection sources have been traced," Deputy Health Minister Do Xuan Tuyen said at the Governmental Standing Meeting on May 10. The current community infection risk is evaluated as low, since most of the new cases reported are those with close contact with Covid-19 patients, also known as F1 cases.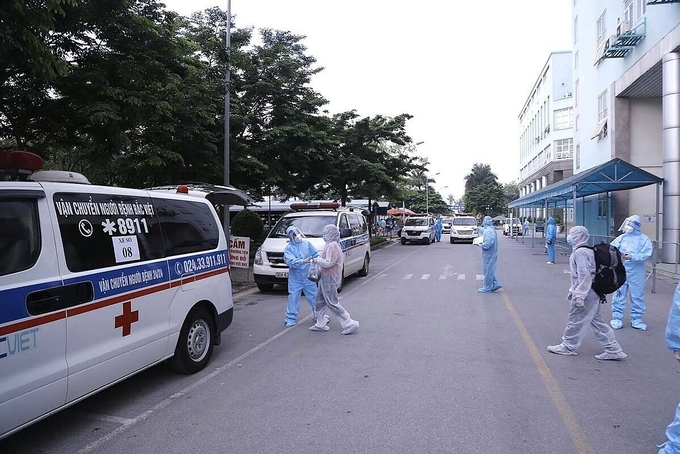 Suspected patients are transferred to a quarantine center (Photo: VNE)
Deputy Health Minister Tran Van Thuan also said that the pandemic situation had been controlled in four major epicenters: Da Nang, Yen Bai, Hai Duong and the Dong Anh-based National Hospital for Tropical Diseases.
"It proves that Vietnam's protocols and strategy in the Covid-19 battle are totally on point," Dam concluded.
The government has assigned the health ministry to go all out to expedite domestic Covid-19 vaccine production and boost imported vaccine allocation, thereby increasing coverage nationwide.
Prime Minister Pham Minh Chinh earlier called on the whole political system, army and people to join hands in combating the pandemic.
He made the request while chairing a meeting between the cabinet and the National Steering Committee on Covid-19 Prevention and Control on May 10 to discuss drastic measures against the pandemic.
The PM asked the Ministry of Health to identify pandemic risk levels, issue stark warnings, as well as pen measures and requirements of medical supplies for each level.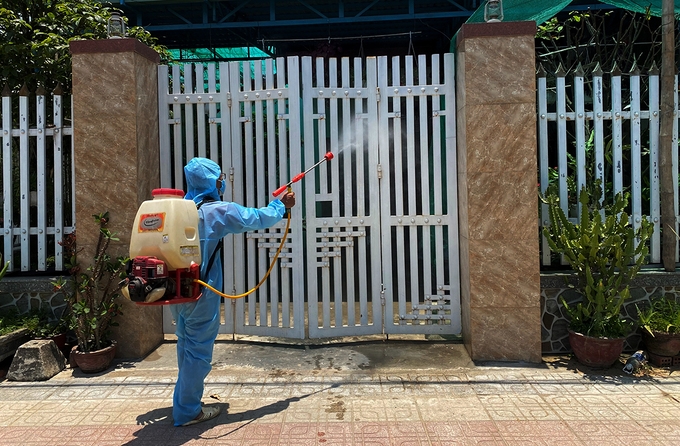 Medical staff disinfecting the house of a patient in Quang Nam Province (Photo: VNE)
The ministry must clarify the number of Covid-19 vaccine doses, and the exact dates they will come to the country, he said, adding the Ministry of Foreign Affairs should join hands in the search for vaccine resources.
He also asked the ministry to tighten discipline within the sector, and strictly follow current regulations, with priority given to the 5K message.
As for the police, military and border guard forces, he ordered them to enhance control of the border areas, as well as detect and mete out punishment to anyone with illegal immigration and residence.
Meanwhile, localities should stay prudent, and promote supervision and control of the Covid-19 situation, he added.
A total of 82 new cases, both locally transmitted and imported were found in Vietnam in the last 24 hours. No new clusters were detected in the period.
Among them, the Ministry of Health recorded additional 18 Covid-19 cases from 6 a.m. to 12 p.m. on May 11, of which 16 were recorded in locked-down areas, and two were imported cases. Thirty cases of Covid-19 were found from 6 a.m. to 6 p.m. on May 11, with three imported cases and 27 cases among people being quarantined.
On the morning of May 12, the Ministry of Health said it had recorded 34 new cases, of which 33 cases were recorded in the country. Twenty-one of these cases had been previously quarantined, with eight recorded in the quarantined area.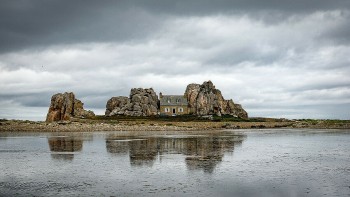 Travel
In a quiet little village of Plougrescant, France, tourists can visit this quirky and extraodrinary Castel Meur, also known as "The House Between The Rocks", which has become an attraction for many years.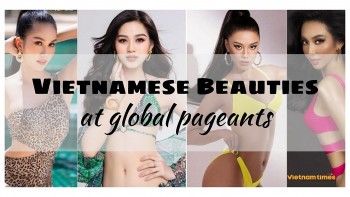 Handbook
Do Thi Ha, Pham Ngoc Phuong Anh, Nguyen Thuc Thuy Tien and Nguyen Huynh Kim Duyen set to vie for global beauty pageants.
World
In the outskirt of Poland, there is a pretty rural village that is called "The painted village" for its amazing and unique tradition of painting their homes inside and out with colorful floral patterns, making this place the most photogenic spot.