Vietnam Covid-19 Updates (May 12): 82 new cases logged in the last 24 hours
Prime Minister Pham Minh Chinh has called on the whole political system, army and people to join hands in combating the COVID-19 pandemic.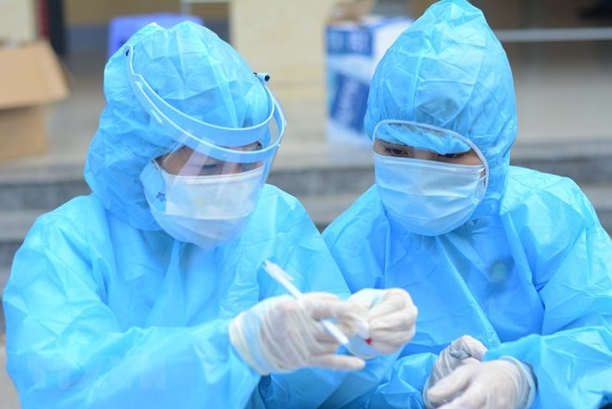 Photo: VNA
82 new cases logged in the last 24 hours
A total of 82 new cases, both locally transmitted and imported were found in Vietnam in the last 24 hours. No new clusters were detected in the period.
Among them, the Ministry of Health recorded additional 18 COVID-19 cases from 6am to 12pm on May 11, of which 16 were recorded in locked-down areas, and two were imported cases.30 cases of COVID-19 were found from 6am to 6pm on May 11, with three imported cases and 27 cases among people being quarantined. This morning, May 12, the Ministry of Health said it had recorded 34 new cases of COVID-19, of which 33 cases were recorded in the country. Twenty-one of these cases has been previously quarantined, with eight recorded in the quarantined area.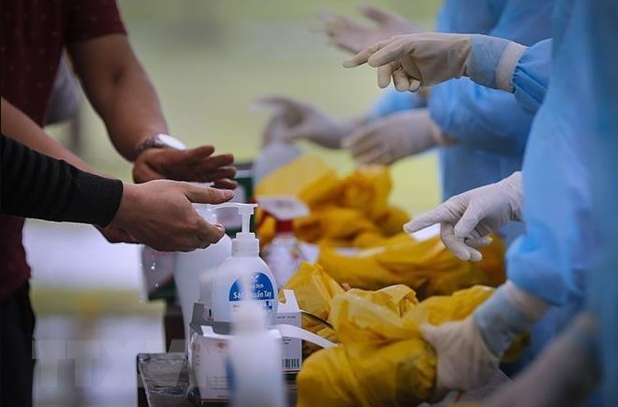 Photo: VNA
Deputy PM orders strict implementation of COVID-19 prevention measures
Deputy Prime Minister Vu Duc Dam has reiterated the need to strictly follow current COVID-19 prevention and control measures, especially given the scarcity of COVID-19 vaccines around the world.
At a meeting with the press on May 11, Dam said that Vietnam has spared no effort to quickly gain access to vaccine sources for mass inoculation, but due to a global shortfall, the Ministry of Health will only be able to import a small number of doses by the end of the year, making it impossible for the country to reach herd immunity. Vietnam has been among the best countries in combating COVID-19, he said, adding that it ranks 214th out of 220 countries and territories in terms of the number of confirmed cases per 1 million people. "This is a vivid illustration of the country's sound strategies in responding to the pandemic," he underlined.
Many countries have recognized Vietnam's success in carrying out its "dual tasks" of pandemic prevention and economic development, he said. There has been no need to impose social distancing measures at this stage, he said. He also asked border localities to strongly control illegal entries and exits and urged people to strictly follow current COVID-19 prevention and control measures.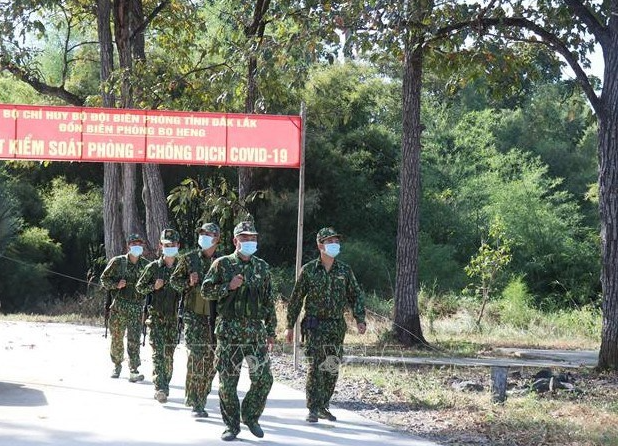 Photo: VNA
Army activates control system at highest level for COVID-19 prevention
Deputy Minister of Defence Lieut. Gen. Vu Hai San on May 11 emphasized the necessity of activating the COVID-19 prevention and control system at the highest level in the army.
All officers and soldiers need to uphold their determination in "fighting the pandemic like fighting the enemy", he said, affirming that the army has always been among the leading forces joining the Party, State, Government, and people to combat the pandemic. Participants said COVID-19 continues to be complicated and unpredictable around the world, especially in neighboring countries, which poses a big threat to Vietnam.
To continue to minimize the number of infections and fatalities and contain the spread of the pandemic, military units must continue to strictly implement documents from the Government, the National Steering Committee for COVID-19 Prevention and Control, the Central Military Commission, and the Defence Ministry and its Steering Committee for COVID-19 Prevention and Control, he said.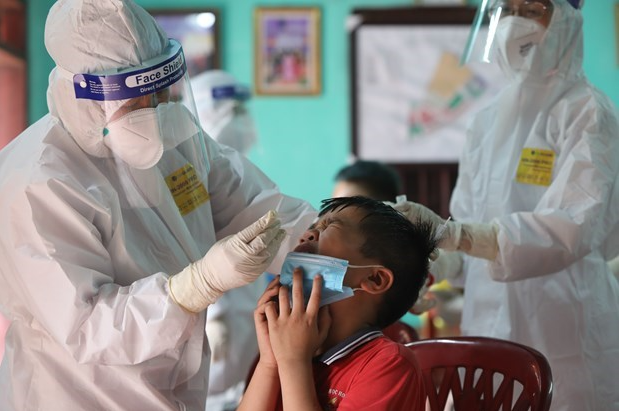 Photo: VNA
Da Nang: over 2,000 airport staff tested for COVID-19
The Da Nang Centre for Disease Control on May 11 conducted COVID-19 testing for more than 2,000 people working at the Da Nang International Airport as part of the central city's efforts to screen high-risk groups. The testing took place following safety measures and the Health Ministry's 5k message
Ngo Duc Thang, an aircraft maintenance technician at the airport, said that he often interacts with flight crews and passengers and is concerned about contracting COVID-19. He said the testing helps him feel more secure.
Deputy General Director of the airport Hoang Huu Cuong noted the testing aimed for fast and early detection of SARS-CoV-2 infections, serving timely quarantine measures, ensuring the airport's workforce, and helping its employees feel secure at work.
During the last National Reunification Day (April 30) and International Labour Day (May 1) holidays, the airport received 200 flights with about 30,000 arrivals, putting it at a very high risk of COVID-19 infection. Also on May 11, the city is scheduled to carry out large-scale testing for people working at gas stations and sellers at markets with links to COVID-19 patients' epidemiological information announced over the past few days.
The national count rose to 3,571, including 528 reported since April 27.
The number of recovered patients reached 2,618. Among active patients, 25 have tested negative for the coronavirus once, 17 twice and 25 thrice.
A total of 67.877people are being quarantined nationwide, with 1,018 in hospitals, 27,641 in designated facilities, and 39,218 in their places of residence.