Buddhists provide free meals to quarantined patients at Hanoi cancer hospital
Buddhists at Phuc Long Pagoda in Thanh Tri District cook 150 to 250 free meals to donate to patients at K Hospital, which is under lockdown due to the coronavirus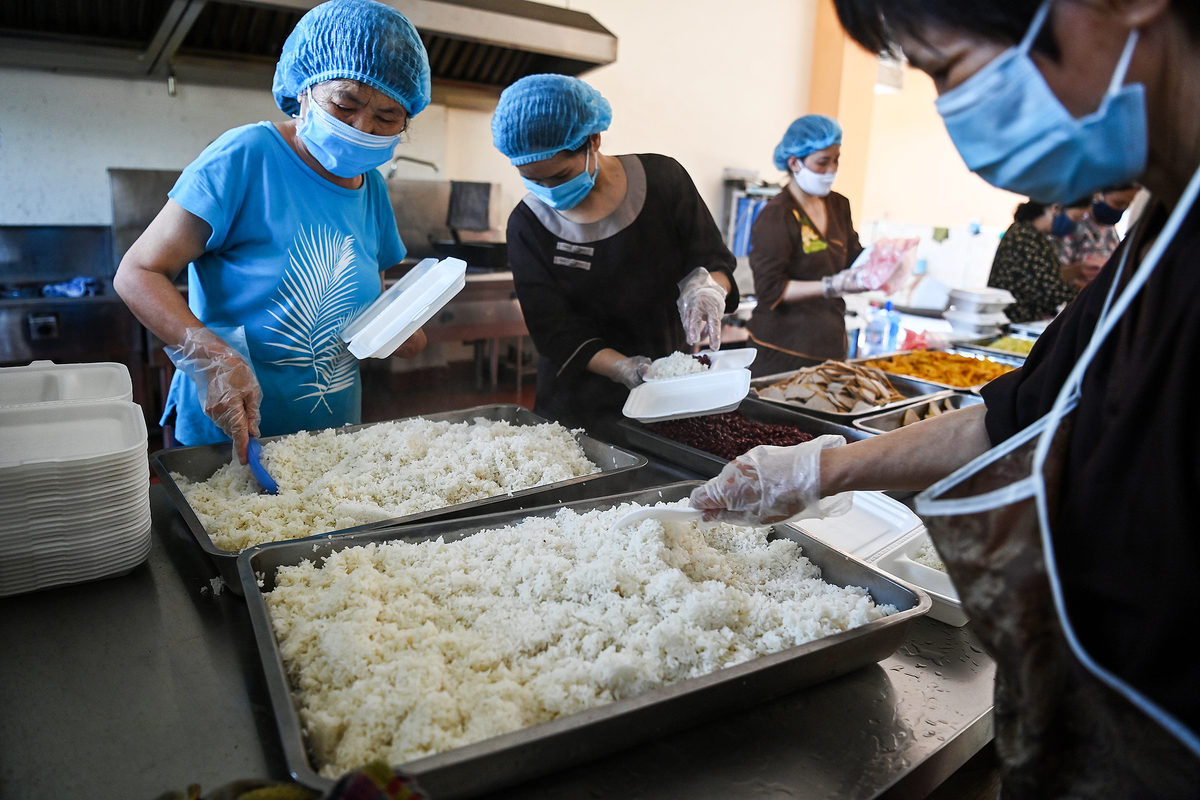 Photo: VnExpress
Twenty Buddhists at Phuc Long Pagoda prepare 150 to 250 free meals to present to patients at K Hospital, which is under lockdown due to the Covid pandemic, VnExpress has reported.
Thich Dam Hoai, the pagoda's abbot, said that knowing the pagoda planned to cook free meals, many organizations and individuals have supported it with ingredients such as rice, vegetables and eggs. The pagoda also presented pandemic-hit provinces such as Vinh Phuc and Ha Giang with 60,000 face masks.
Photo: VnExpress
"Ingredients are carefully chosen, vegetables are washed many times, ensuring the quality and nutrition," Hoai said.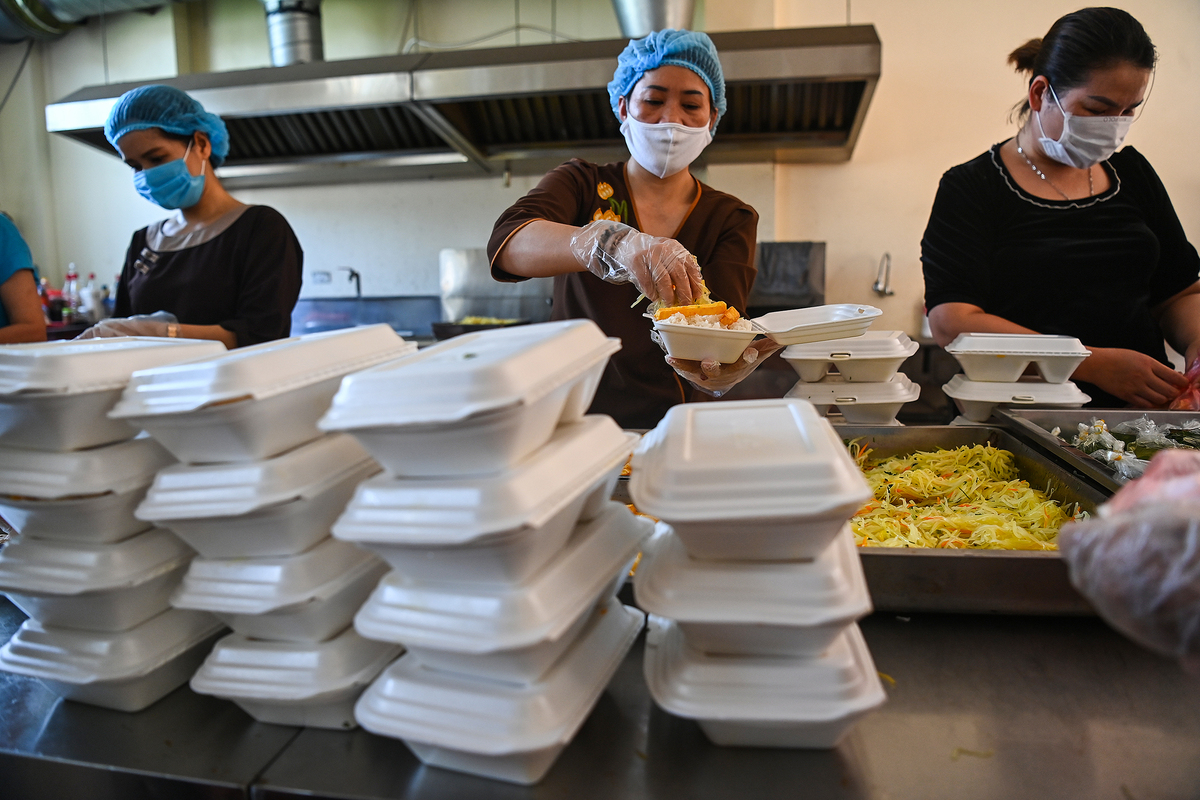 Photo: VnExpress
The free meals for patients at K Hospital are expected to continue until the pandemic is controlled.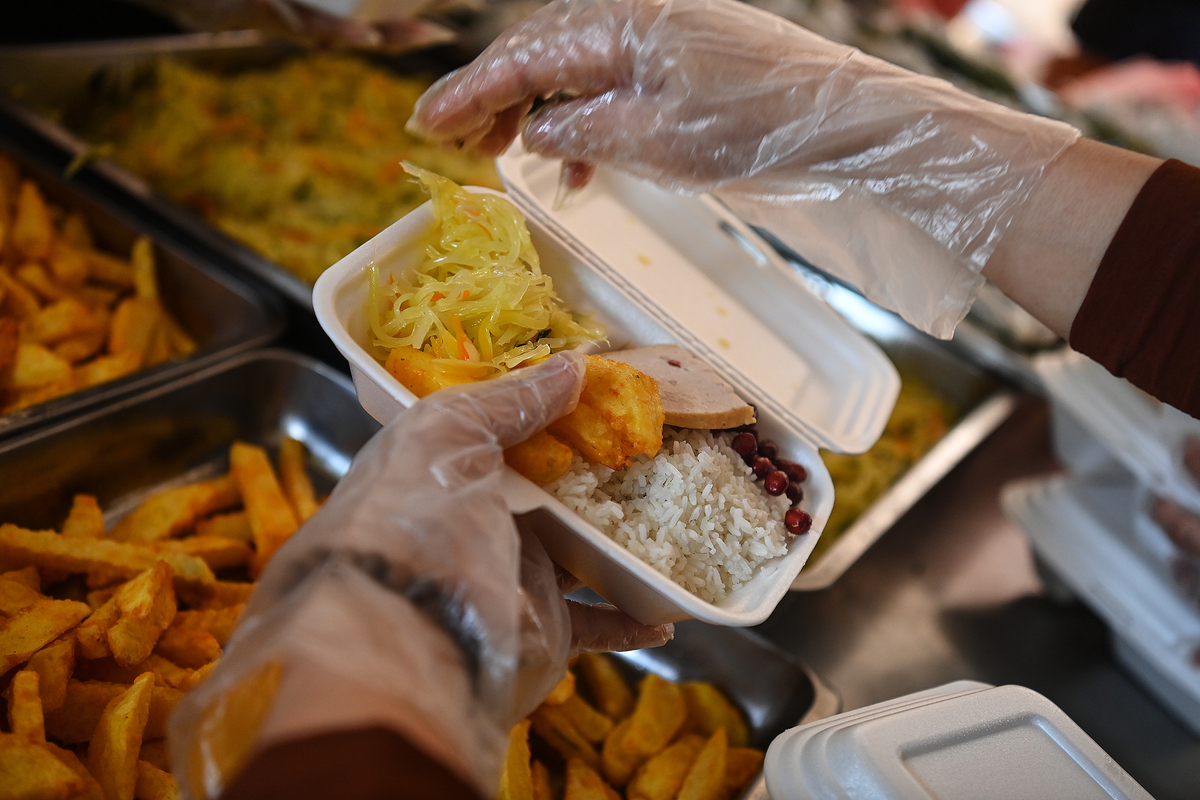 Photo: VnExpress
Each portion includes meat, peanuts, vegetables, fried potatoes and soup. In addition, each patient receives a bottle of milk.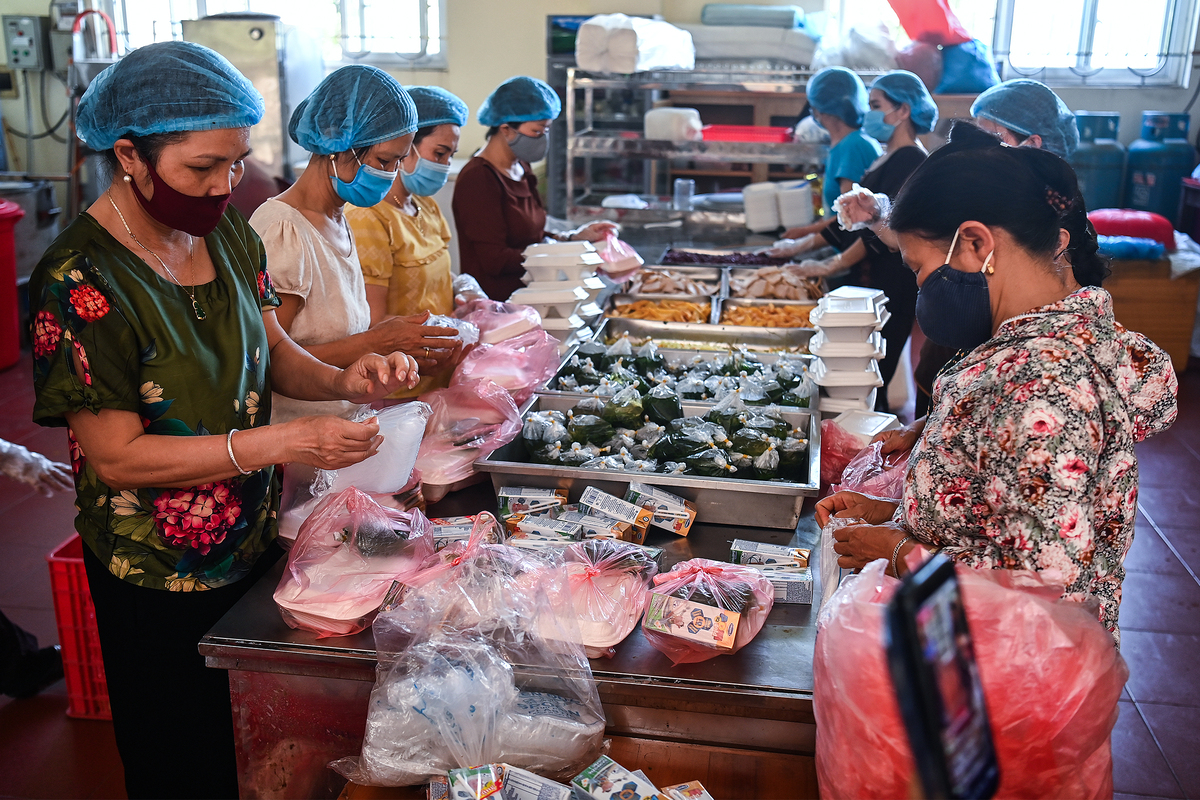 Photo: VnExpress
Meals are carefully packed before being transported to the hospital.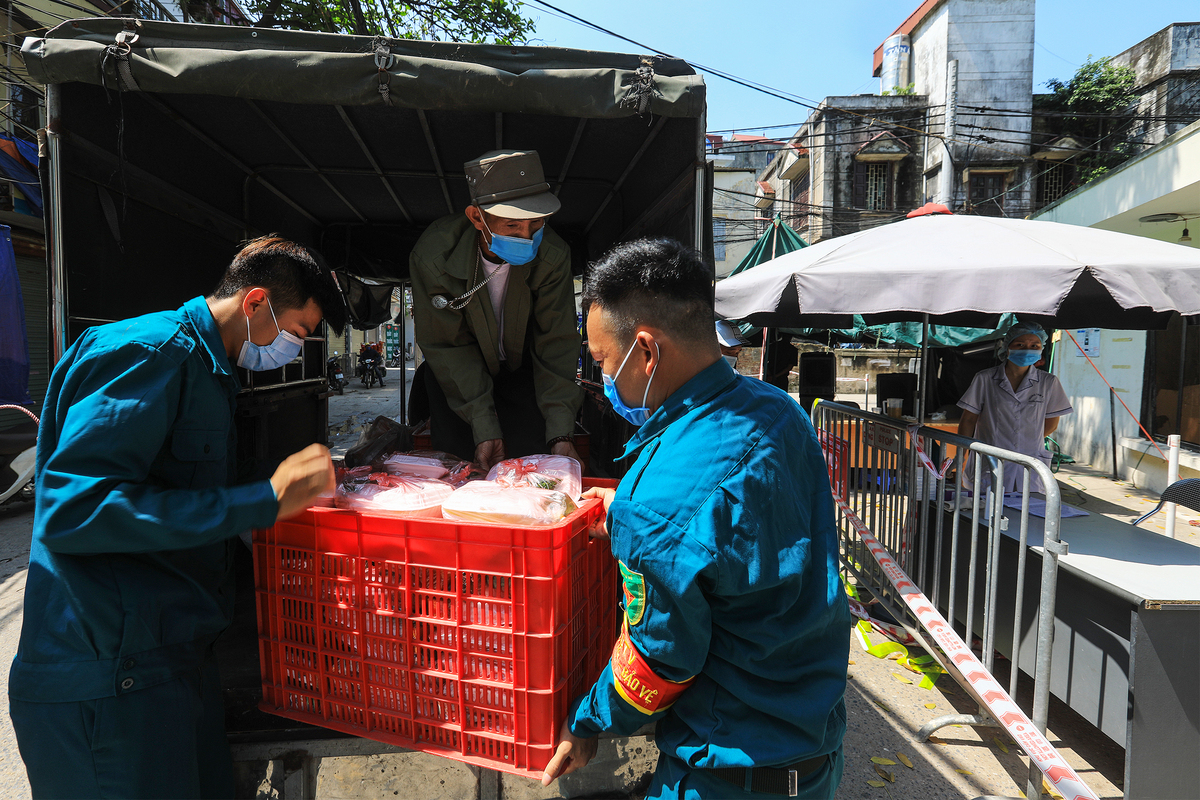 Photo: VnExpress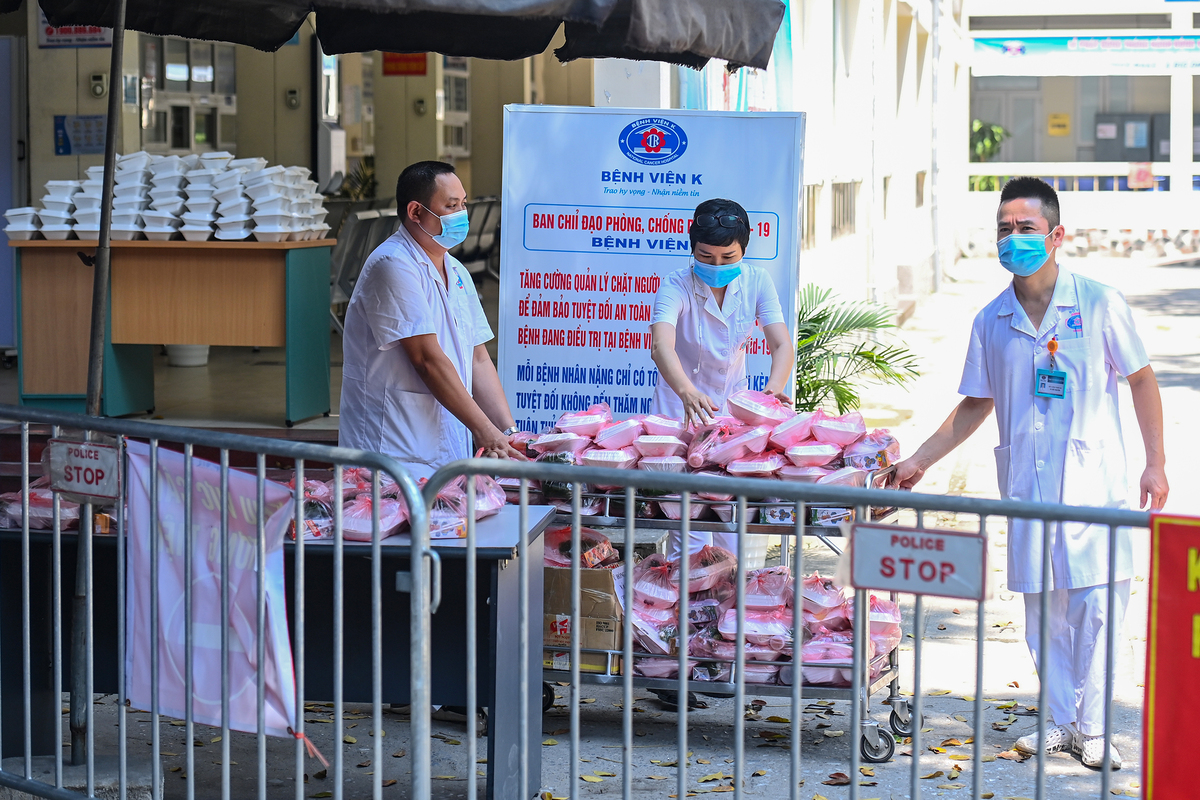 Medical workers help to distribute free meals to patients. Photo: VnExpress
The K hospital has been placed under lockdown since last Friday. Its management isolated its departments, with all medical staff, patients and family members having their samples taken for testing.
More than 3,400 people are in isolation at the hospital, of whom 599 people have had their second Covid-19 tests.
It has been reported that a patient who had earlier been treated for a month at the Hanoi-based National Hospital for Tropical Diseases, also now under lockdown, was the patient who introduced the infection at K Hospital.
The oncology hospital has recorded 12 Covid-19 cases so far.
Vietnam is currently facing its toughest Covid-19 wave yet, which has seen 502 community cases in 26 cities and provinces since late last month. On Monday, 125 community cases were recorded in a single day, the highest daily infection tally observed since the disease appeared in Vietnam early last year.