Politburo member, Deputy Prime Minister and Foreign Minister Pham Binh Minh:
Deputy PM suggests four areas VUFO should focus on
Four things the Vietnam Union of Friendship Organisations (VUFO) must do to contribute to the Party and the state's foreign affairs.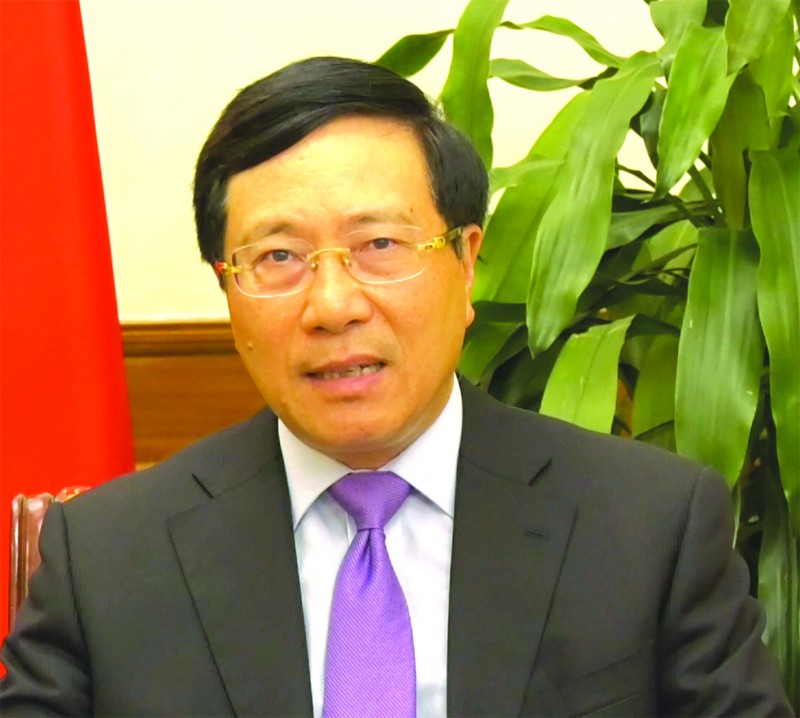 Politburo member, Deputy Prime Minister and Foreign Minister Pham Binh Minh
First, VUFO needs to improve research quality, especially in the international people's movement, to advise their respective Party and State leaders in building long-term vision and strategy for the people-to-people diplomacy, especially in the context that Vietnam's foreign policy orientation is being formulated in the lead up to the 13th Communist Party Congress.
Secondly, it is necessary to innovate both in terms of formats and content. Peace, solidarity, and friendly activities in order to earning public support and raising the international profile of Vietnam. This provides a foundation for deep and durable people's relations, creating an adhesive and an important catalyst for the relations between our country and other countries. It is necessary to attach importance to the application of means of communication in order to increase the dispersion and go deep into the population strata. At the same time, it is necessary to promote cooperation in the fields of humanitarian socio-economic development, poverty reduction, environmental protection, advocacy for victims of Agent Orange and overcoming the consequences of war with flexible, effective and creative formats, especially at multilateral forums.
Thirdly, more attention must be given to the renovation of the organizational structure, human resources and personnel training.
Finally, it is necessary to strengthen the close and rhythmic coordination with the Party and the State's foreign affairs; exploiting VUFO's own advantages on the foreign affairs front to develop the comprehensive strengths of Vietnam's diplomacy to contribute to the cause of national development and defense./.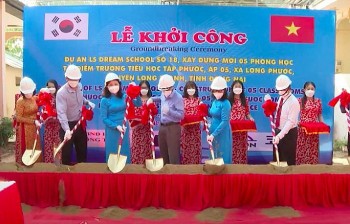 Friendship
The Union of Friendship Organizations of Dong Nai Province and COPION (Co-operation & Participation In Overseas NGOs) kicked off another LS Dream School project in the southern province.