Deputy PM Urges for Stronger Measures Amid Omicron Emergence
Deputy Prime Minister Vu Duc Dam on December 22 asked COVID-19 prevention and control groups and other relevant forces to double efforts in vaccinations, support patients and ensure that those under home quarantine and treatment enjoy the Tet (Lunar New Year) holiday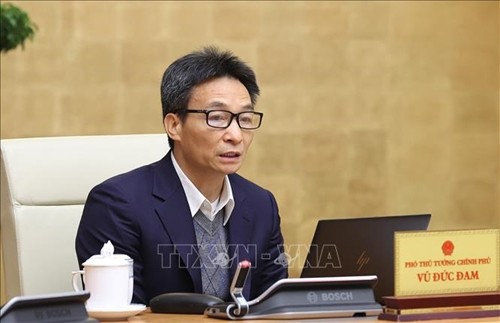 Deputy Prime Minister Vu Duc Dam speaks at the conference. Photo: VNA
Speaking at a national conference held virtually, Dam, who is also deputy head of the National Steering Committee for COVID-19 Prevention and Control, noted the rapid spread of Omicron that has been found in 89 countries and territories so far, including Southeast Asian nations, NDO reported.
Dam reiterated a notice issued by the Prime Minister on December 19 ordering stronger actions given the resurgence of the new variant.
The Ministry of Health needs to keep a close watch on the situation to give timely guidelines and instructions, Dam cited the notice, saying large-scale health system overload should not happen.
The Deputy PM urged speeding up the vaccine rollout, which, he said, must cover all people in the targeted age groups, especially those above 50 years old and people with underlying diseases.
He emphasised that the Health Ministry and People's Committees of cities and provinces must ensure that people testing positive for the virus gain access to medical services and undergo health monitoring.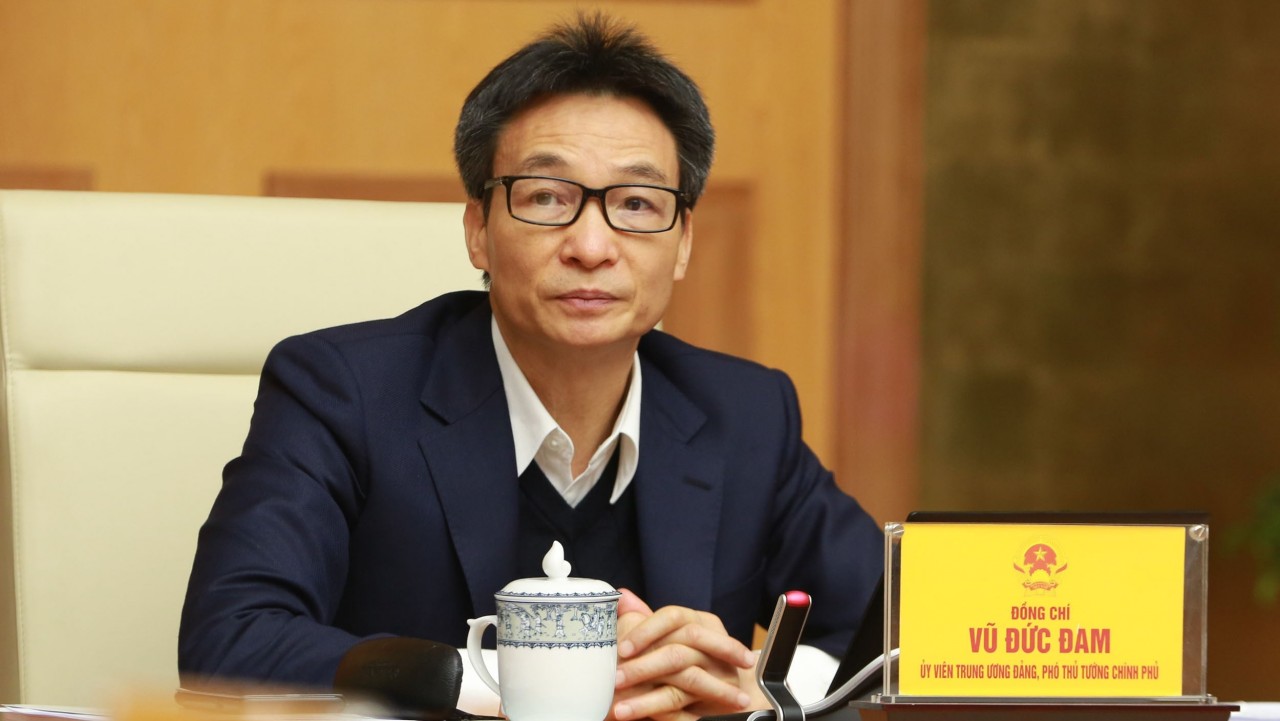 Photo: VGP
As of December 23 morning, Vietnam reported 1,581,870 detected during the fourth wave of infections that began late April.
The country's death toll reached 30,041 or 1,9 percent of the caseload.
Localities are working hard to complete administering the second dose of COVID-19 vaccines for residents above 18 years old by the end of this month, and for those aged from 12 to 18 within next month.
The World Health Organization (WHO) has said the Omicron variant of the coronavirus is spreading faster than the Delta variant and is causing infections in people already vaccinated or who have recovered from the COVID-19 disease.
"There is now consistent evidence that Omicron is spreading significantly faster than the Delta variant," WHO chief Tedros Adhanom Ghebreyesus told a news briefing in Geneva on Monday.
According to CDC, current vaccines are expected to protect against severe illness, hospitalizations, and deaths due to infection with the Omicron variant. However, breakthrough infections in people who are fully vaccinated are likely to occur. With other variants, like Delta, vaccines have remained effective at preventing severe illness, hospitalizations, and death. The recent emergence of Omicron further emphasizes the importance of vaccination and boosters.
Scientists are working to determine how well existing treatments for COVID-19 work. Based on the changed genetic make-up of Omicron, some treatments are likely to remain effective while others may be less effective.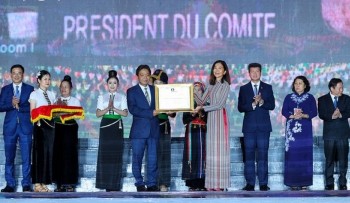 Viet's Home
UNESCO presented Vietnam a certificate recognizing Xoe Thai dance as an Intangible Cultural Heritage of Humanity at a ceremony held in Yen Bai province on September 24.