Digital training for primary school teachers and students in Lao Cai
Save the Children recently organized digital literacy training for teachers and students in Bao Ha no.2 primary school in Bao Yen, Lao Cai province.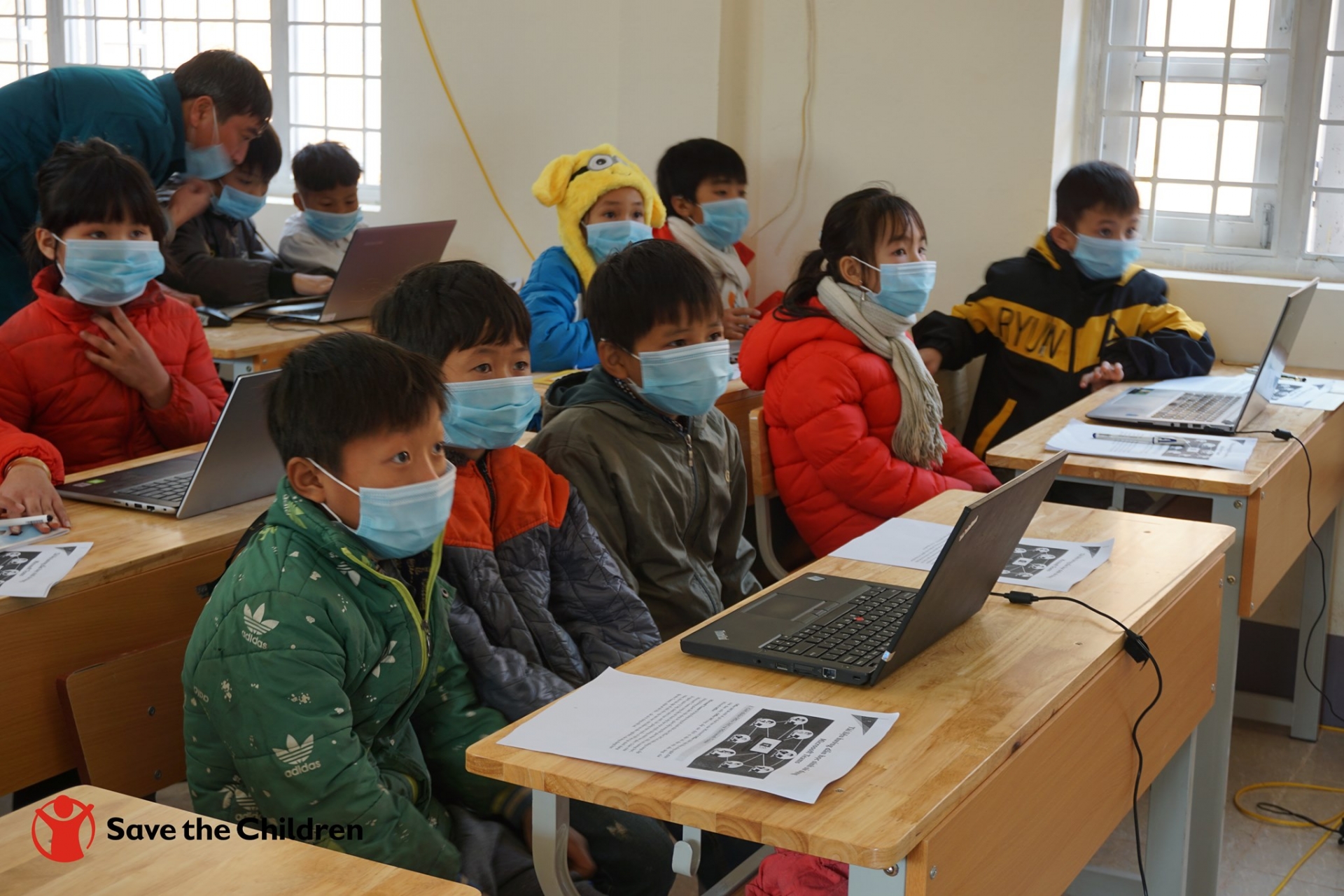 Due to the COVID-19 pandemic, children have had to adapt to new types of learning. Source: Save the Children
This activity is a part of the Sponsorship program, which has been implemented in Lao Cai since 2013.
Due to the start of the COVID-19 pandemic last year, all schools in Vietnam were closed for more than four months and students had to study online at home. However, most teachers and students in Lao Cai were not well-prepared for online learning, as only a few students had access to the internet and remote learning activities, and teachers had not used this way of teaching before. As a result, Save the Children is supporting Bao Ha no. 2 primary school with setting up a computer room and organizing digital training for teachers and students.
During the training, approximately 40 teachers and 200 students from Bao Ha 2 primary school received training on using Microsoft Office 365 Tool such as MS Teams, OneDrive, Sways, Outlook, etc, as well as how to protect themselves from online threats. Thus, teachers and students from Bao Ha no. 2 primary school can teach and study online any time schools are closed, as well as connecting to other classes in Vietnam and around the world.
COVID-19 has reinforced the importance of integrating online education in the education programs, and the related capacity building needed for teachers and parents to support their children during any school closure. Save the Children is also working to provide capacity building on disaster risk reduction to affected communities in disaster prone areas by providing lifesaving skills for teachers and students, as well as emergency response in times of disaster.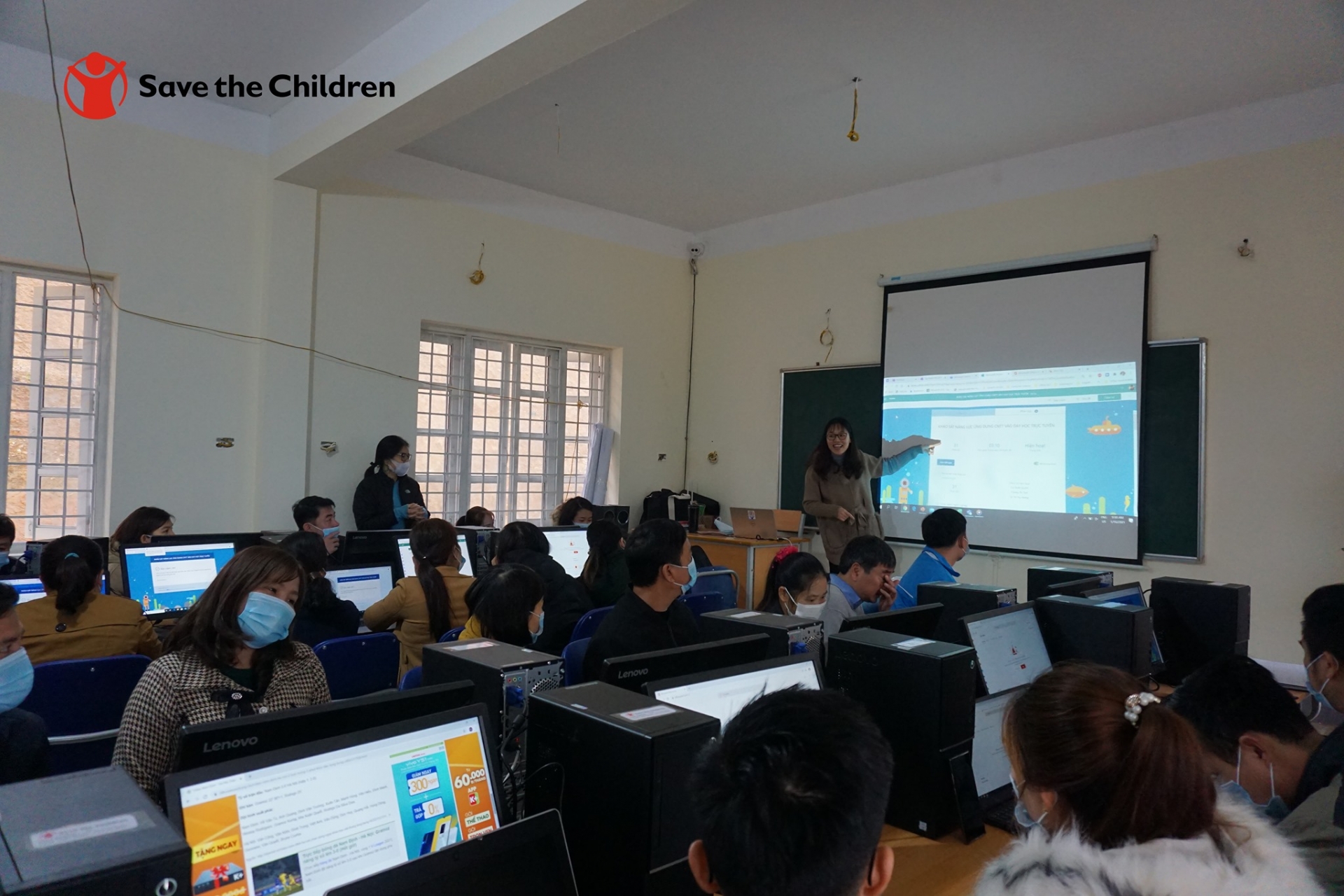 Online learning could be a solution to the education conundrum during the COVID-19 pandemic. Source: Save the Children
In the past 12 hours to 6pm on February 15, 40 cases of COVID-19 were recorded, raising the national count to 2,269, according to the National Steering Committee for COVID-19 Prevention and Control.
Among the new cases, 38 are in Hai Duong province and two in Hanoi.
Prime Minister Nguyen Xuan Phuc has told the education ministry to coordinate with localities to carry out online teaching in some localities while chairing a meeting of permanent Government members on pandemic prevention and control work held in Hanoi on February 15, in response to complicated developments recorded in several localities nationwide./.