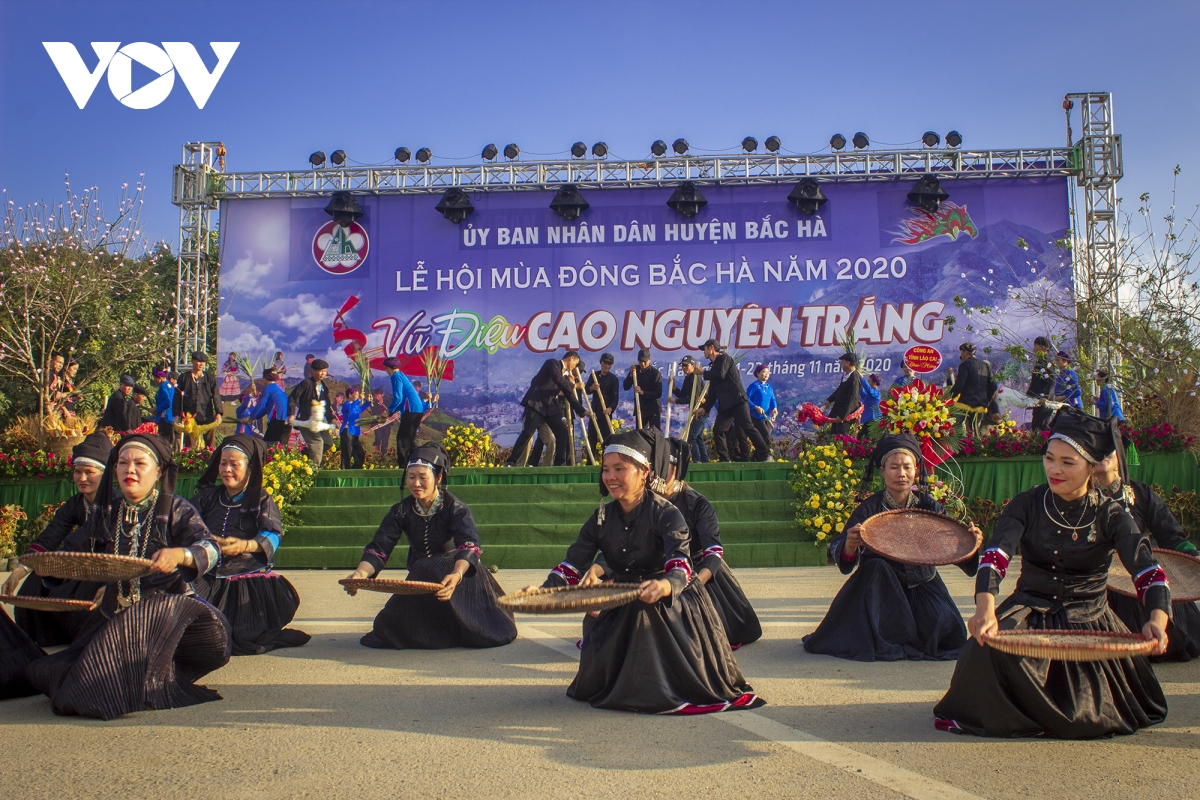 The performance of the Nung ethnic people. Photo: VOV
This is the first time such a festival to be held in winter instead of a similar one in spring or summer, VOV reported.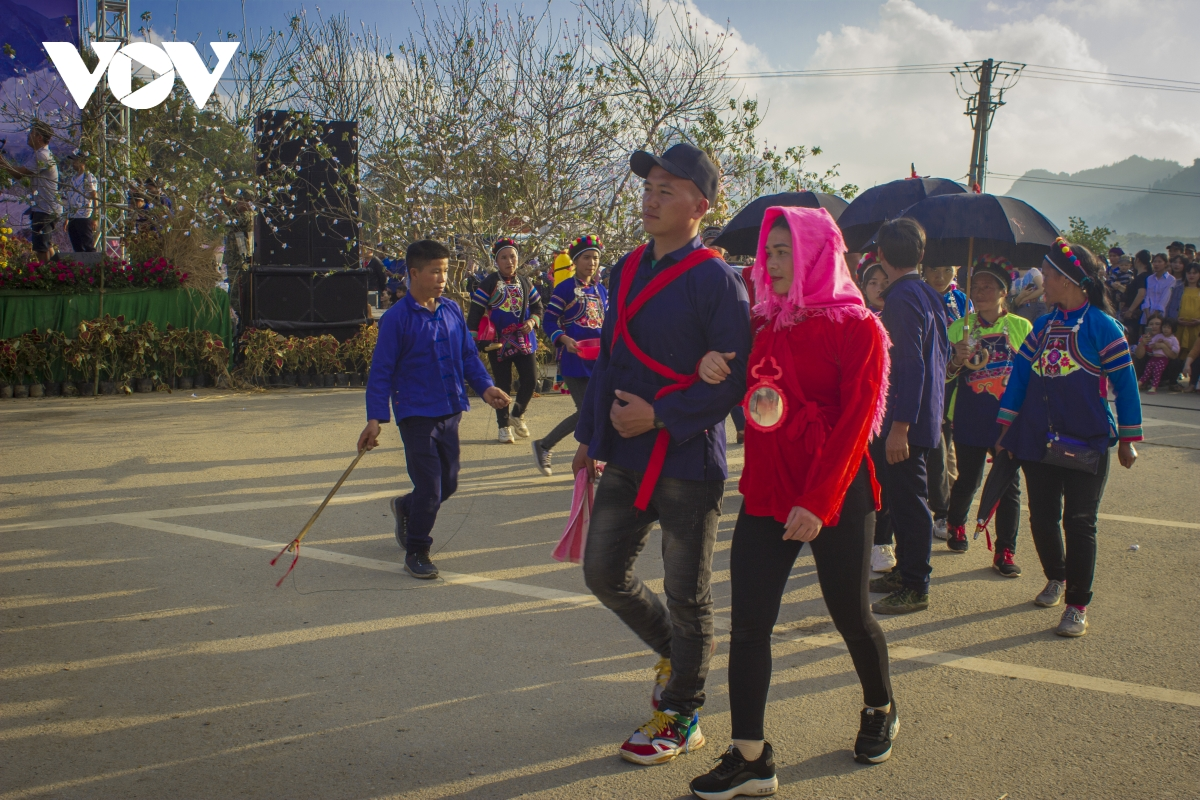 Reenacting the bride procession ceremony of the Phu La ethnic group Photo: VOV
The festival features many interesting events including horse-racing competition, culinary contest, "Khèn" (panpipe) dance contest and tours to explore tourist attractions in the locality.
"Xoè" dance of the ethnic people. Photo: VOV
Nguyen Quoc Huy, Chairman of Bac Ha District People's Committee said that through the festival, Bac Ha wants to prove itself as a "not-to-be-missed" destination that boats unique charm satisfying any visitors coming here.
The wintery festival also aims to revive the local tourism industry as it was severely hit by the COVID-19 pandemic, he added.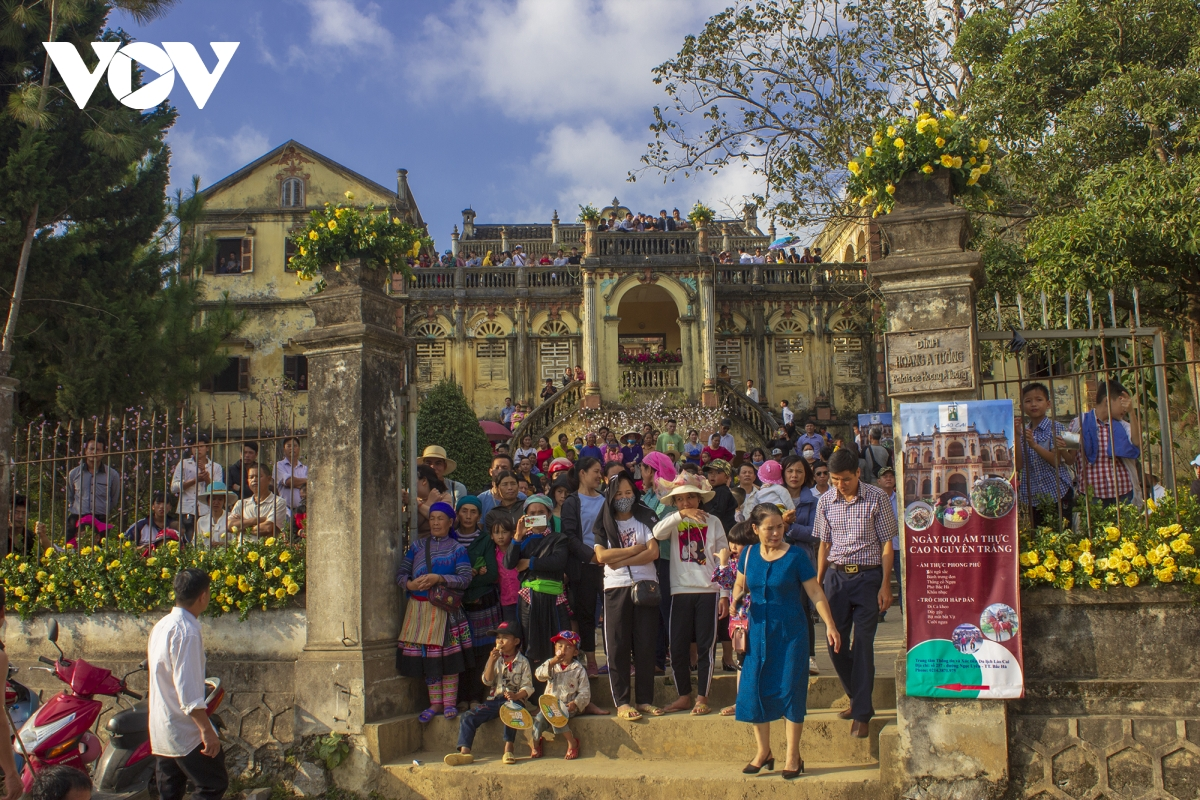 Hoang A Tuong Palace is packed with visitors. Hoang A Tuong Palace was built in the style of Asia - Europe with closed rectangular layouts. Its owners were father and son Hoang Yen Chao and Hoang A Tuong, Tay ethnic people who ruled a region with 70 percent of the population are H'mong people and were called "King."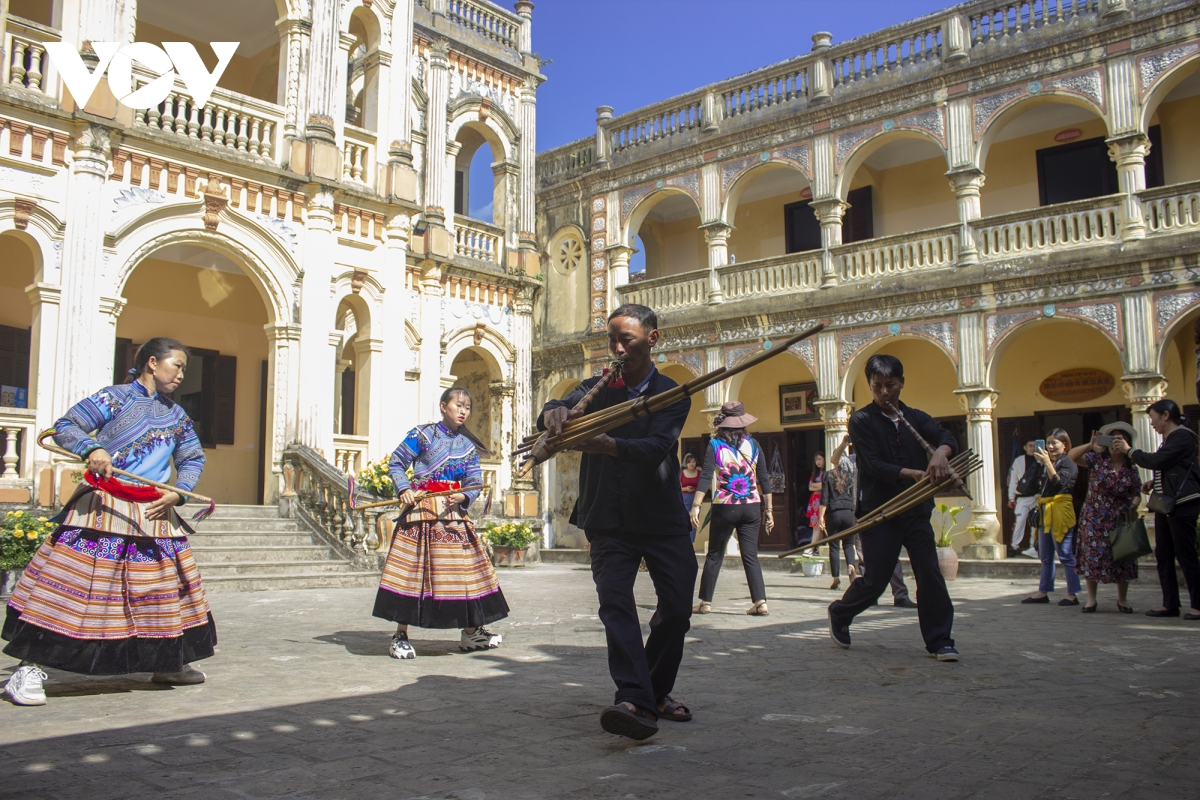 Mong ethnic people perform Khen (panpipe) dance Photo: VOV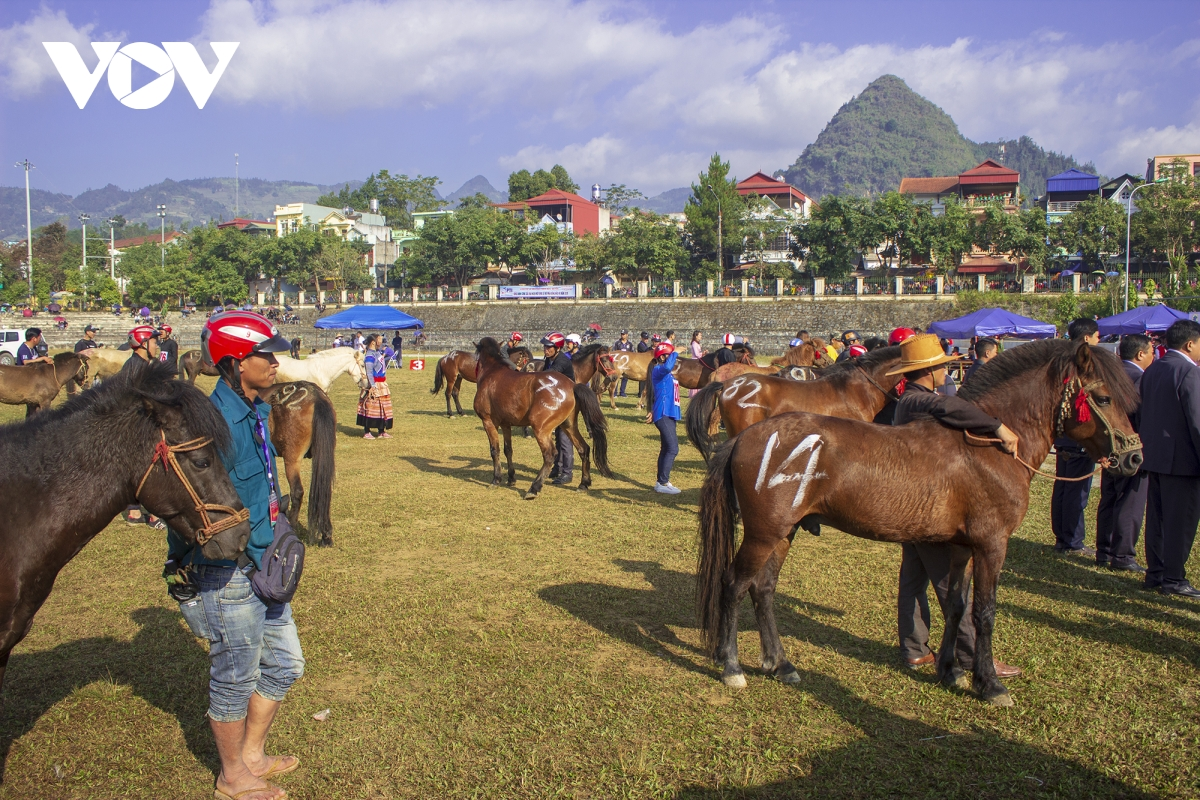 Horse racing has become an indispensable part of the festival Photo: VOV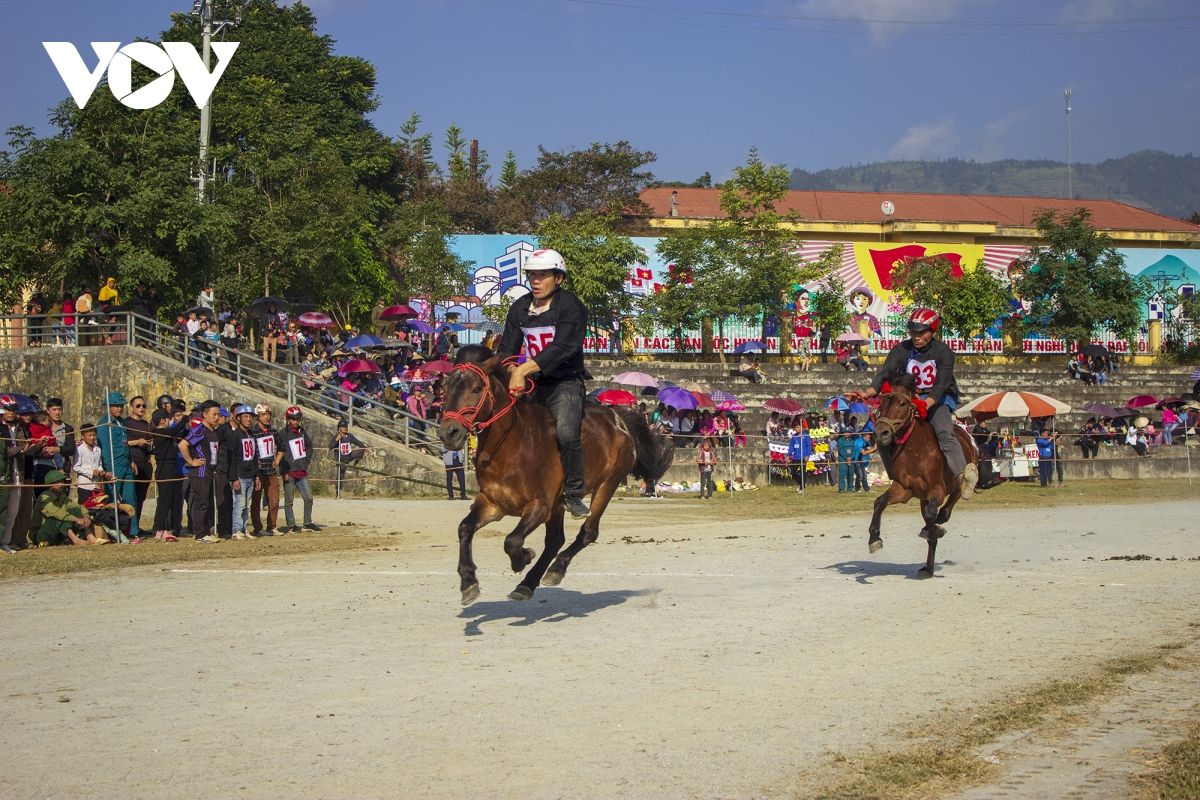 Horse racing has become an indispensable part of the festival Photo: VOV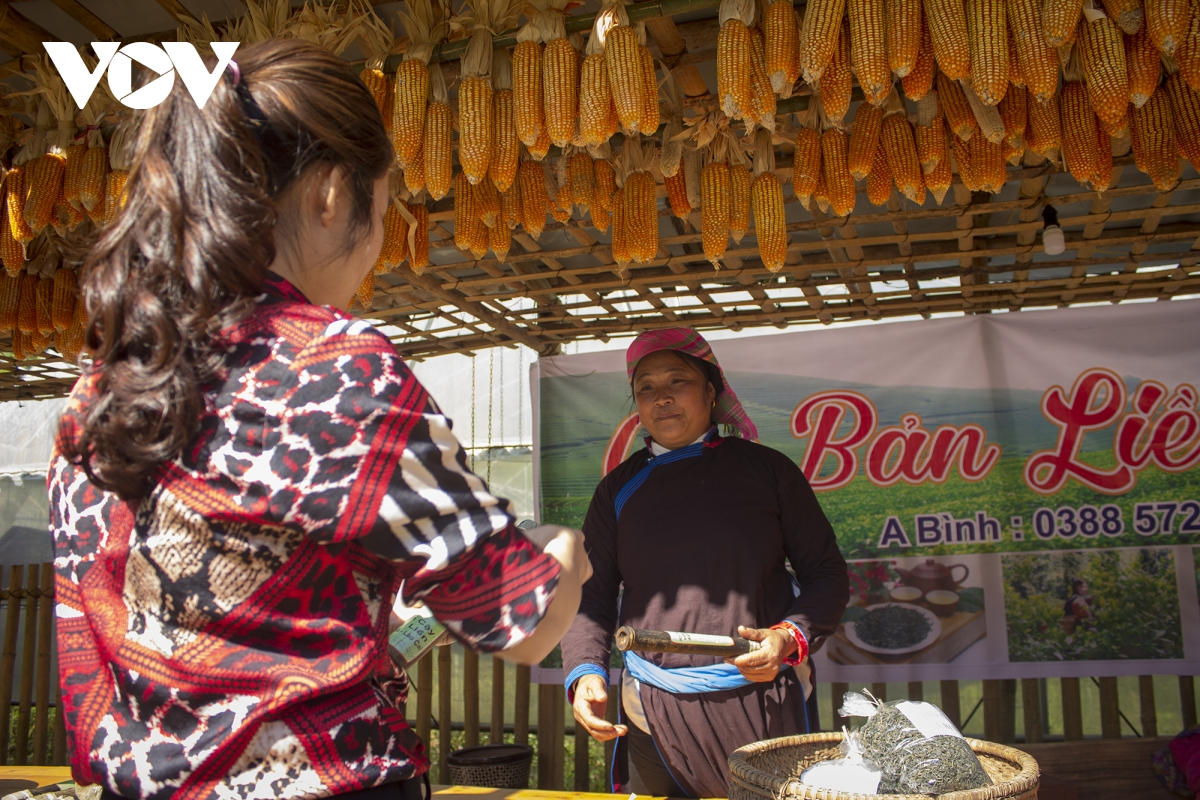 Tourists can buy local specialties as gifts for relatives and friends. Photo: VOV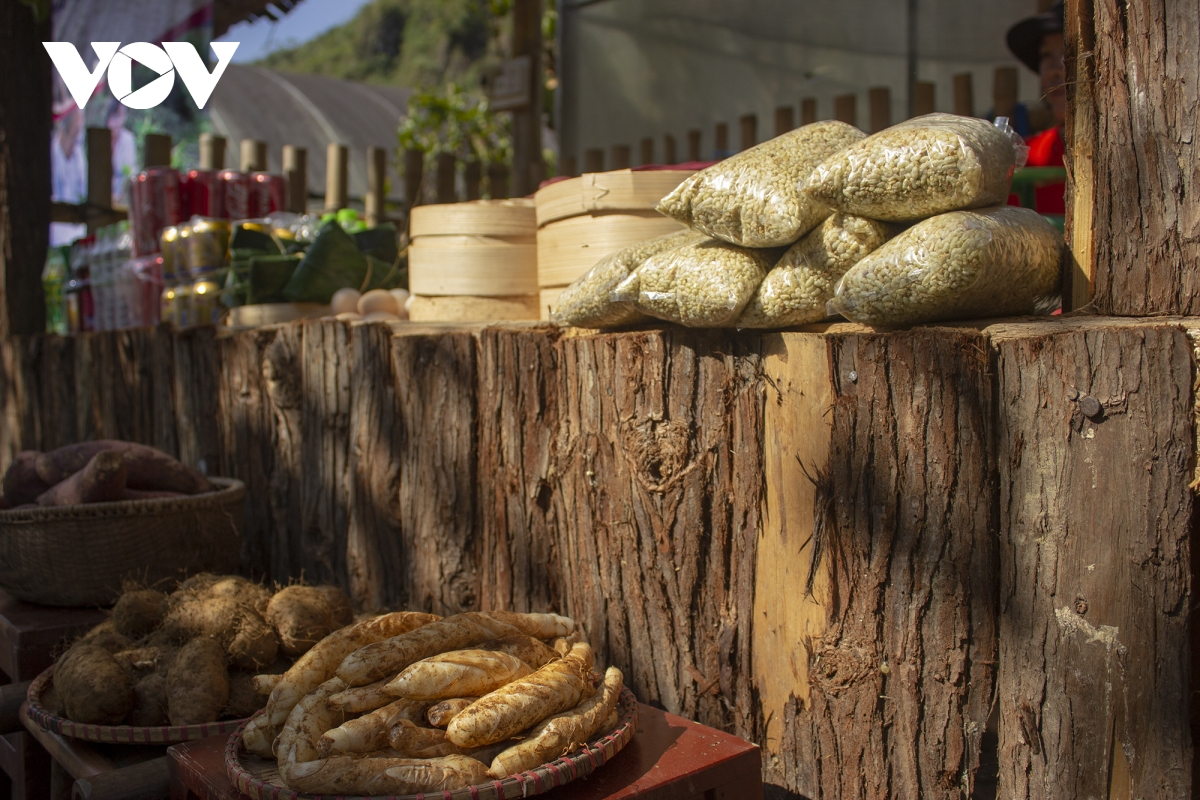 Tourists can buy local specialties as gifts for relatives and friends. Photo: VOV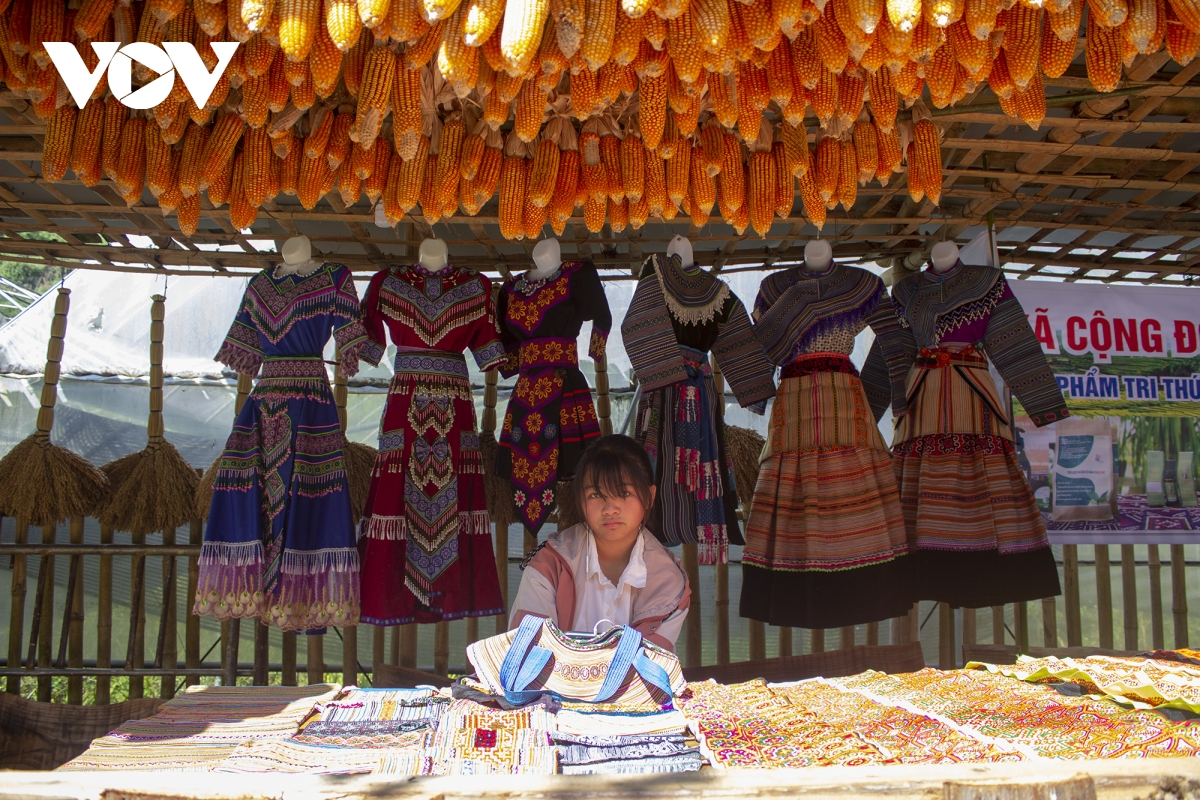 Jewelry and brocade clothes are also displayed for sale at the festival. Photo: VOV
Malie Nguyen