Top 10 Fun And Most Interesting Things To Do In Vietnam
Vietnam is one of the best tourist destinations in Asia, and there are also several fun tourist activities that help visitors have a chance to explore this beautiful land.
Vietnam is one of the best countries in Southeast Asia to experience a variety of adventures. This long nation in Southeast Asia is a wealth of culture, activities, good food, and amazing people. No matter how much time you spend there you could never run out of great ways to enjoy Vietnam.
1. Travel Across Vietnam on a Motorbike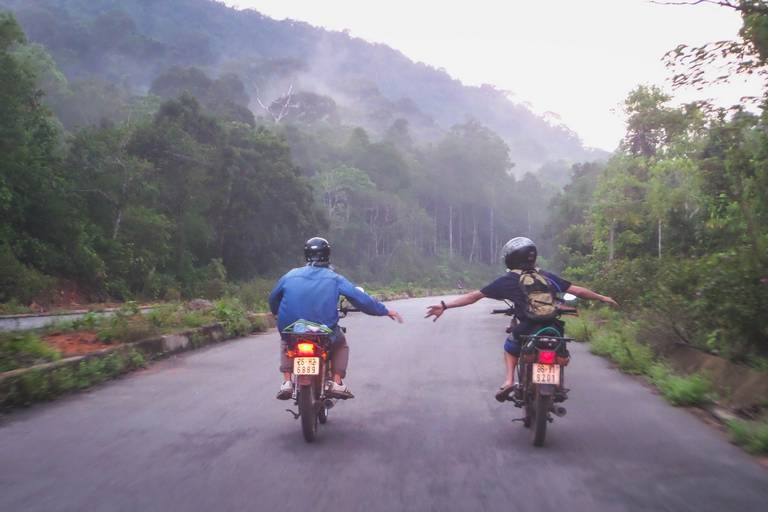 Photo: The Loss Passport
For many backpackers riding a motorbike from Hanoi to Ho Chi Minh City or vice versa has become somewhat of a rite of passage. The trip can be completed in two weeks (less if you rush) and could be a mix of white sand beaches, limestone ridges, and endless rice fields. There are a number of established routes making the trip easy and enjoyable, according to The Culture Trip.
The overwhelming majority of travelers riding in Vietnam begin in either Hanoi or Ho Chi Minh City and these are the best two places to find a bike. Some travelers opt to rent a more reliable bike, others opt for the allure of buying their own and then selling it at the journey's end. There's nothing wrong with either option, just be prepared to stop more often for repairs if you purchase second-hand.
In both cities, bikes to purchase are easily found in the backpacker districts. Rental shops, which also sell used bikes, are easily found as are flyers posted in hostel windows by travelers at the end of their adventures looking to sell their bikes back.
Those who purchase bikes from shops or fellow travelers often buy manual Honda Win's or fully automatic Yamaha Nouvos. The Win is the sexier of the two options and what people associate with any Vietnamese motorbike adventure, yet more prone to breakdowns as the parts inside are almost certainly not Japanese, but Chinese knock-offs. A Nouvo is easier to operate, particularly for a beginner, yet not guaranteed to break down any less, as those for sale by backpackers have racked up substantial miles. The cost for either bike shouldn't be more than US$250.
There are a number of reliable companies that rent bikes for weeks or months on end. These are generally semi-automatic bikes such as Honda Waves or Honda Blades, and are far less likely to run into any real trouble. A rental for a month should be US$200- US$300.
2. Try sea snails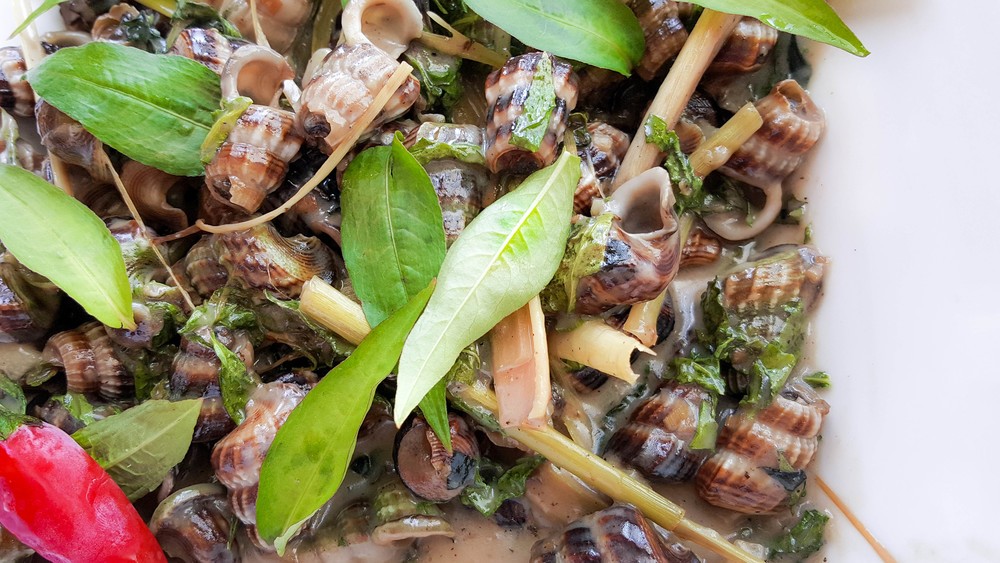 Photo: Vicky Pham
As a true street food lover, you should not miss the opportunity to try snails on your journey to Vietnam, a country with a great culinary tradition. Speaking of snail dishes, Saigon is agreed, by the majority, to be the ideal destination to taste this amazing Vietnamese seafood. While Hanoi's snails are usually boiled/steamed with lemongrass or lemon leaves, Saigon's seafood restaurants have diverse ways of cooking that bring out every delicious flavor of the snails and ingredients.
In Vietnam, when speaking about snail-eating culture, people also means other types of seafood that are also served in snail eateries such as shells, clams, and squids. Nobody knows when snail-eating has become an irreplaceable part of the "nhau" culture - which in Vietnamese refers to a social gathering that involves eating and most importantly, drinking, in an open and lively atmosphere. Every day, when the evening sets, Vietnamese street food stalls, vendors, and even fine restaurants are packed with couples and large groups of friends, family members, or colleagues. The sight of people gathering around plastic tables to chat and cheer, along with the sound of empty shells clanking on dishes has been familiar to every local and even foreign tourist.
Despite the rapid changes of a developing country, eating Vietnamese snails as the locals' pastime shows no sign of declining in popularity. Thanks to the fact that snail dishes go wonderfully well with Vietnamese beer, and the acts of plucking meat from the shells, dipping it in special sauce, chewing, and taking a sip of cold beer seem to encourage enthusiasm and keep the conversation going. You can still enjoy these delicious snails without drinking alcohol, but it would be better to have a cold beer or Vietnamese rice wine to accompany them.
3. Light a lantern in Hoi An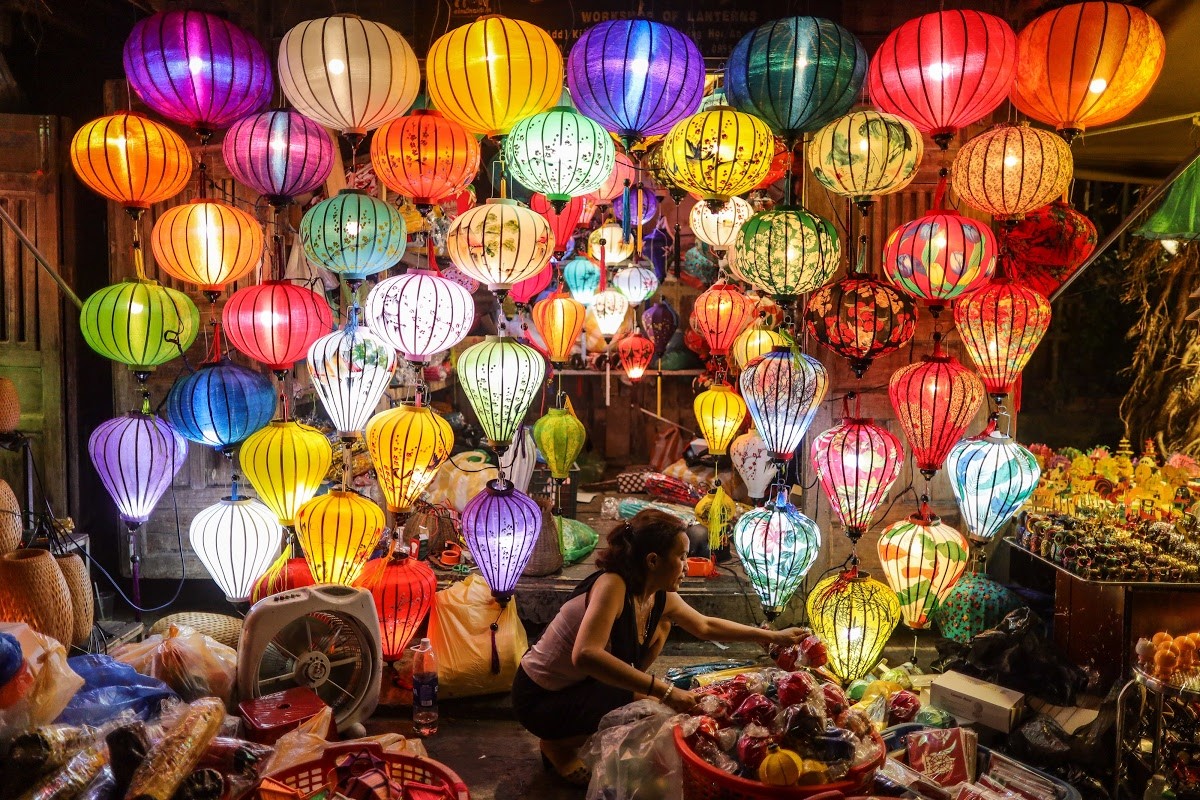 Photo: Google Arts and Culture
Every Vietnamese New Year, Hoi An is transformed into a kaleidoscope of color and light for its Lantern Festival. The celebration lasts for seven days, with the road from Hoi An Bridge to the Hoai River Square adorned with thousands of colorful lanterns.
Over 50 workshops take part in the event, each trying to create the prettiest lantern. The colors are bright and the designs are strictly traditional.
The heart of the festivities is in the old town, between the Japanese Covered Bridge and the Cau An Hoi Bridge. It's crowded, chaotic and festive, with spontaneous singing and food stalls at every turn. It is as much a celebration for locals as it is for visitors.
The most breathtaking sight is thousands of lanterns floating on the river; hire a sampan boat to get a closer look. For a small sum, you can buy a lantern and set it afloat too.
4. Hike through Cat Ba Island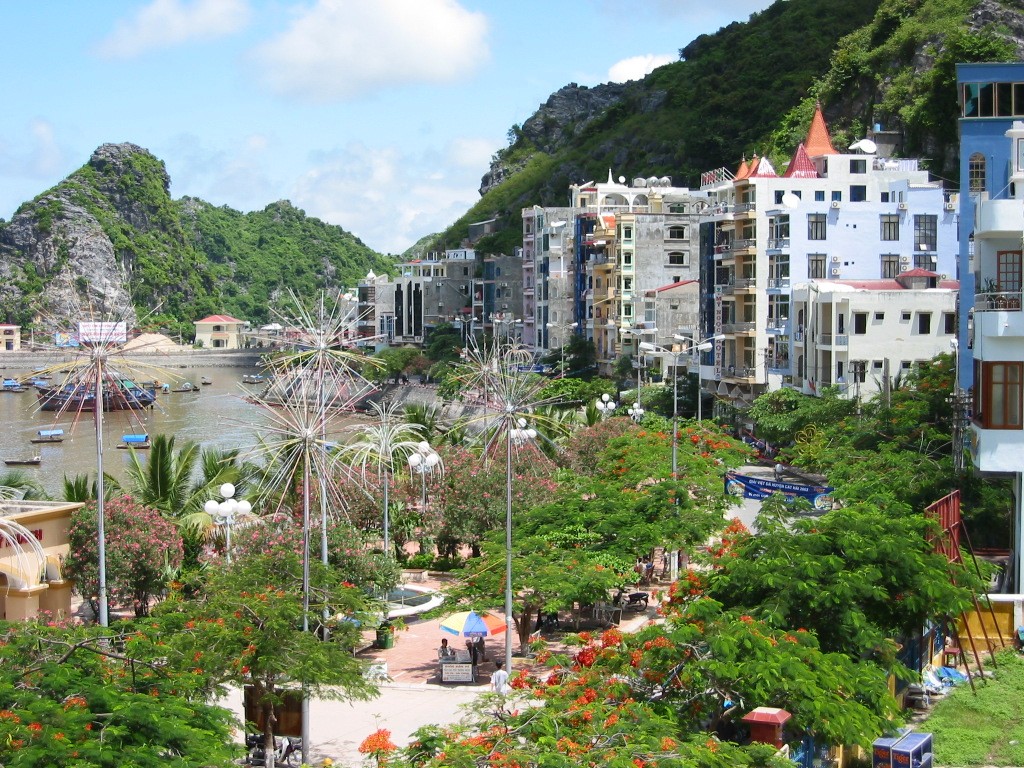 Photo: Wikipedia
You can't go wrong with a visit to Cat Ba Island. The views are spectacular, and the nearby Lan Ha Bay is a brilliant Halong alternative - another breathtakingly beautiful bay, without the tourist masses.
Enjoy trekking through the pristine rainforest that makes up the vast national park. The Lookout Tower Trail is a popular and fairly easy hike. Walk upwards for around an hour, until you come out at a rusted shelter, from where you can appreciate just how untouched Cat Ba really is.
If you want more, venture up a little further to reach the stunning Ngu Lam Peak. It's worth the effort to look out over the jagged, green mountains that blur out into the distance.
For more of a challenge, book a guide and embark on the Cang Viet Hai Trail – an 18km, undulating trail that requires a good fitness level. Prepare to climb steep, slippery paths and scramble over thick knots of tree routes that block the path.
5. Cruise Along the Mekong Delta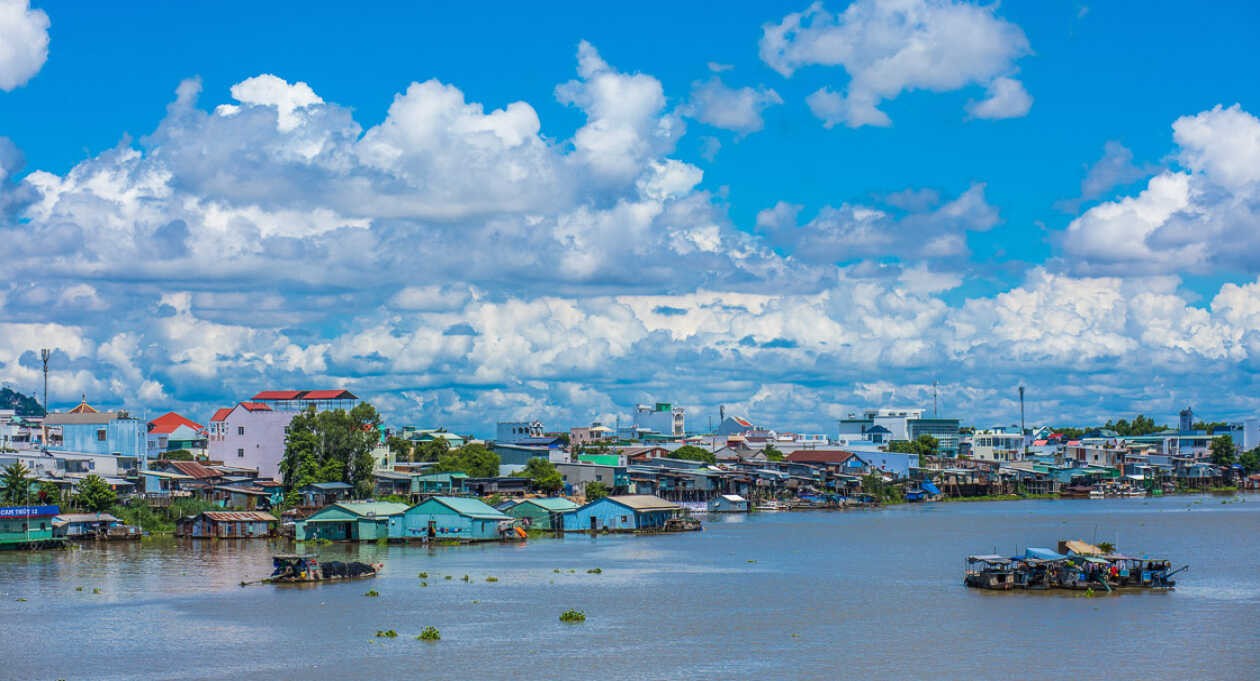 Photo: Vietnam Tourism
Down in the south of Vietnam is the incredible Mekong Delta, which is one of the most fascinating and culturally remarkable places in the country.
This is where the mighty Mekong River finally spills into the ocean, and Vietnamese villagers have flocked to this delta to fish, trade produce and sell goods.
The best way to explore the Mekong Delta is to take a cruise or a boat ride and enjoy the river life. If you only have a few hours do a boat tour from Can Tho or Ben Tre.
If you have more time you can take a 4-8 day cruise from Vietnam to Cambodia along the Mekong Delta. Experience the Mekong Delta the way you want to.
Get up early and don't miss the floating markets. It is great to see all the hustle and bustle of life on the Mekong Delta, according to Nomadasaurus.
6. Sandboard Down the Sand Dunes in Mui Ne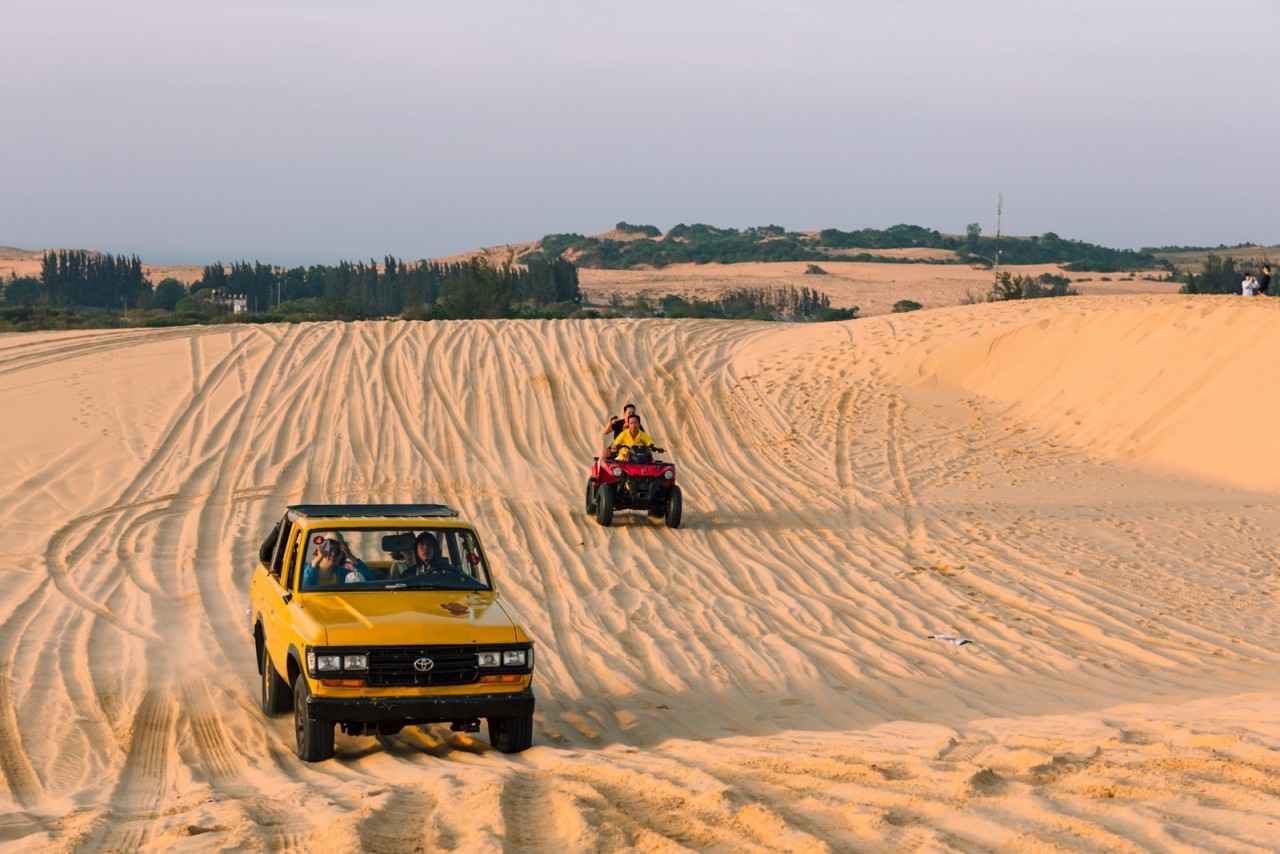 Photo: The Culture Trip
There's no need to travel to Namibia or Australia to try your hand at sandboarding – one of the best things to do in Vietnam is to try this fun activity in the south!
Just 20 minutes out of Mui Ne you will find the Red Sand Dunes. These are gorgeous and nice to see but head out further to the White Sand Dunes for the real fun.
These dunes are more breathtaking, especially at sunset. You can hire a sandboard from one of the local vendors and have fun going down the semi-steep slopes or book a tour on Get Your Guide.
7. Engage the Family with a Farming and Fishing Tour In Hoi An
One of the best things to do with kids when visiting Vietnam is to book a farming and fishing tour in Hoi An. This charming town in central Vietnam is very family-friendly with walkable streets and easy access to local culture and farmlands.
This tour is part education and part entertainment and is a perfect excursion for families with kids of all ages. Hoi An offers so much for families to explore the countryside of Vietnam and learn from local people how sustainable farming practices have developed in Vietnam.
8. Watch Trains Pass by on Hanoi Train Street
Photo: Big 7 Travel
Hanoi Train Street is one of the most unique attractions in Hanoi. It's a narrow street within the Old Town of Vietnam's capital. What differentiates it from any other normal street are the rails that run down the middle of this path. And a few times during the day, the rails are used by trains that go from Hanoi to Ho Chi Minh City.
It's a fantastic experience to visit Hanoi Train Street when a train is going by. You have to press yourself close to the buildings so you're not run over by the train. Don't worry. There are a lot of spaces where it's not so dangerous to stand because of the larger distance between tracks and buildings. Once the train passes by, life goes back to normal as if nothing happened, according to Life Of Doing.
9. Spend a Few Days at a Homestay in Sapa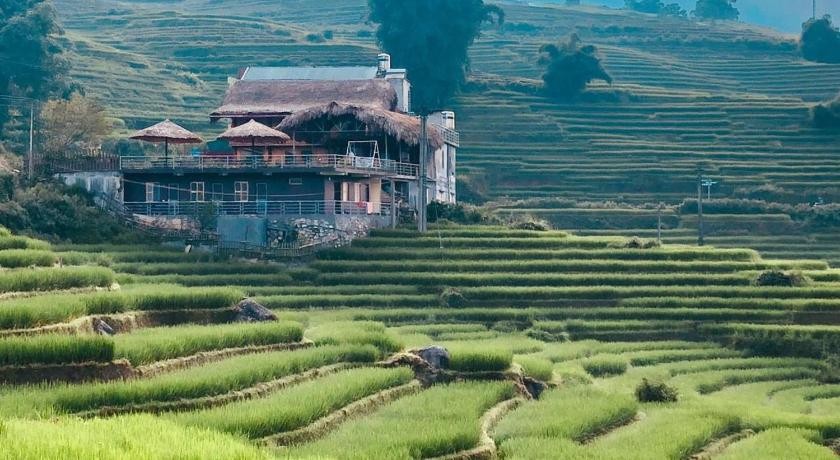 Photo: Agoda
One of the best experiences you can try in Vietnam is doing a homestay in the Sapa district in the northern part of the city. It's easy to get to Sapa from Hanoi. Sapa is a famous trekking base from where you can start various trails, such as Fansipan Mountain, combining lush mountains with rice terraces.
The minorities in Sapa are very friendly, so you should try and get to know their culture better by doing a homestay. You'll be welcomed by a local family, perhaps help them prepare dinner, share stories, exchange cultural differences, and discover their way of living. After dinner, you'll most likely be asked to share a glass of rice wine, which will relax everybody and that is when all the fun stories will start flowing.
It's the best way to get to know the locals, understand them, and go beyond the texts in the guidebooks.
10. Visit Cam Kim Island on a Bicycle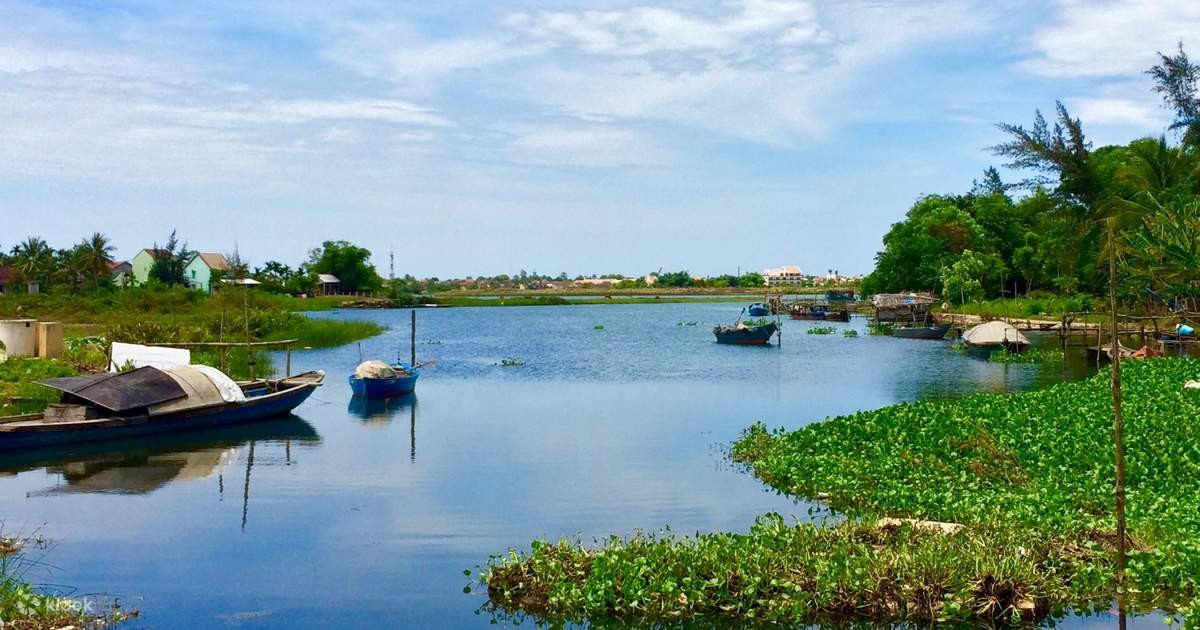 Photo: Klook
Vietnam can get crowded at times, and it's hard to escape the crowd of tourists. One of the most fun things to do in Vietnam, near Hoi An, is renting bikes to visit Cam Kim. This is a small island where the local community lives – minutes from the city (one of the main tourist destinations in Vietnam) yet a thousand miles away in terms of atmosphere, for it is incredibly quiet, peaceful, and beautiful.
Cam Kim is connected to the city via a bridge and it's lovely and rural. Picture rice fields with people working there, children at the door waving at passersby, locals smiling, and buffaloes everywhere.
It's easy and safe to bike in the area, as contrary in the rest of the area there isn't much traffic there. Make sure to go early in the morning, or even better in the late afternoon, to experience sunset on the rice fields and to escape the heat of the day.