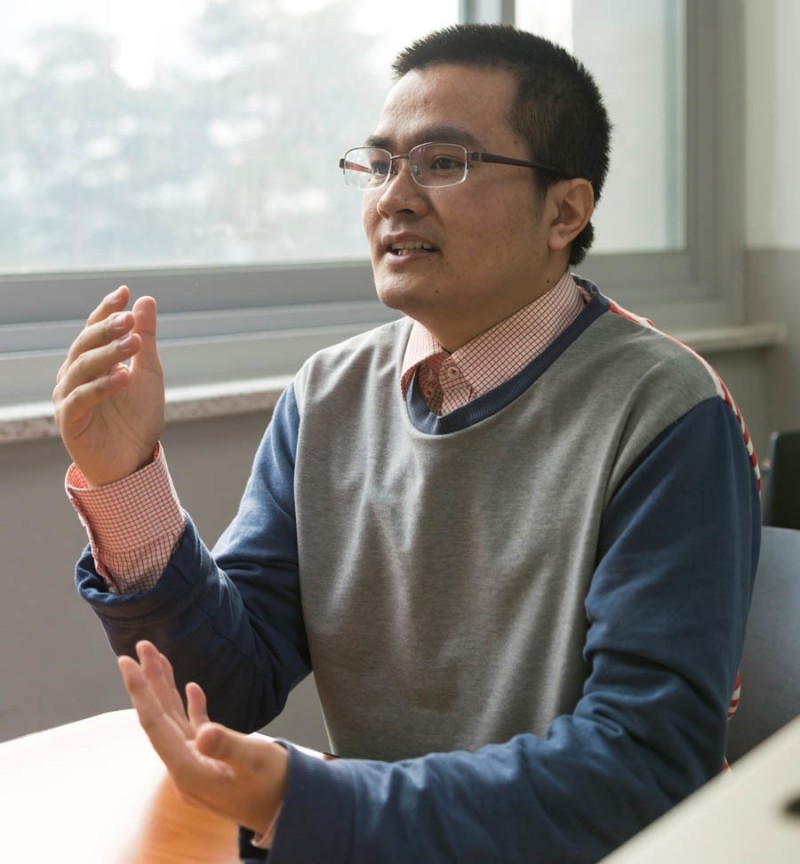 Dr. Dinh Ngoc Thanh.
After graduating high school, Thanh only heard that information technology (IT) was a very "hot" industry and required high admission mark, he barely knew what IT was and his purpose of learning IT. Therefore, Thanh met certain difficulties starting his tertiary life in Ho Chi Minh City after leaving his hometown.
"I chose to study IT but had no previous experience in this field. I didn't even have a laptop. Everything was kind of strange during my first days at university", Thanh said. "But I thought that maybe my starting point was the lowest, but if I kept trying day by day, I wouldn't be the last one to cross the finish line".
Thanh determined to become a high-achieving student, hunting for scholarships with his own efforts. "My parents struggled a lot to support me and my older brother at university. I wanted to become independent", the scientist recalls. He worked as a tutor, waiter, seller at restaurants in spare time to make ends meet. In the second semester of his second year, with the savings he got from those part-time jobs and some financial help from parents, Thanh managed to buy his own laptop, which he still keeps until today.
During lecture time, Thanh read books, made use of school's computers to practice computer skills and save time. He also invested time and did his utmost in learning English. As he could not afford a course at English center, he learned grammar and writing skills himself.
With his efforts, he was granted a big scholarship from IT Talents Center of the Korean Mobile Telecommunications (SK Telecom) in his senior year. He was also one of the students who graduated early.
When he first came to South Korea, Thanh met certain difficulties in researching, since postgraduate education was different from tertiary education. However, thanks to his persistence in learning and exploring, Thanh overcame the initial hardships.
After finishing his master-degree, Thanh decided to stay in South Korea to continue his researching career even though many universities offered him the lecturer position back in Vietnam. "Part of my decision was due to my family. My wife was also doing Ph.D. in South Korea, her strength was Korean. After finishing her Ph.D., she stayed home, gave birth to our kid and took care of the baby, putting aside her dreams and decision. She had sacrificed that much for our family, as a husband, I had to try even more", Thanh shared.
When he was a postgraduate, he participated in search optimization with Amazon to generate income. For now, he is the "employee" for his wife's company. However, no matter what he is doing, Thanh's prioritized goal is education.
According to Thanh, the fact that both of them were postgraduates at the same time was tough, they had to work round the clock. Thanks to the help of their parents, the couple received doctoral degree on time.
Sharing his life story, Thanh wanted to advise young people to never limit themselves no matter how low their starting point may be. "Just keep the persistence and eager to learn day by day, things will start to change", the lecturer added. "Your future is decided by what you're doing today. Everything is difficult before it is easy, so just do it".
At the end of 2019, Thanh earned the Golden Globe Award in information technology and communication by the Ministry of Science and Technology. He is also one of the 20 nominees for the 2019's Vietnam Outstanding Young Faces Award./.
Translated by LH