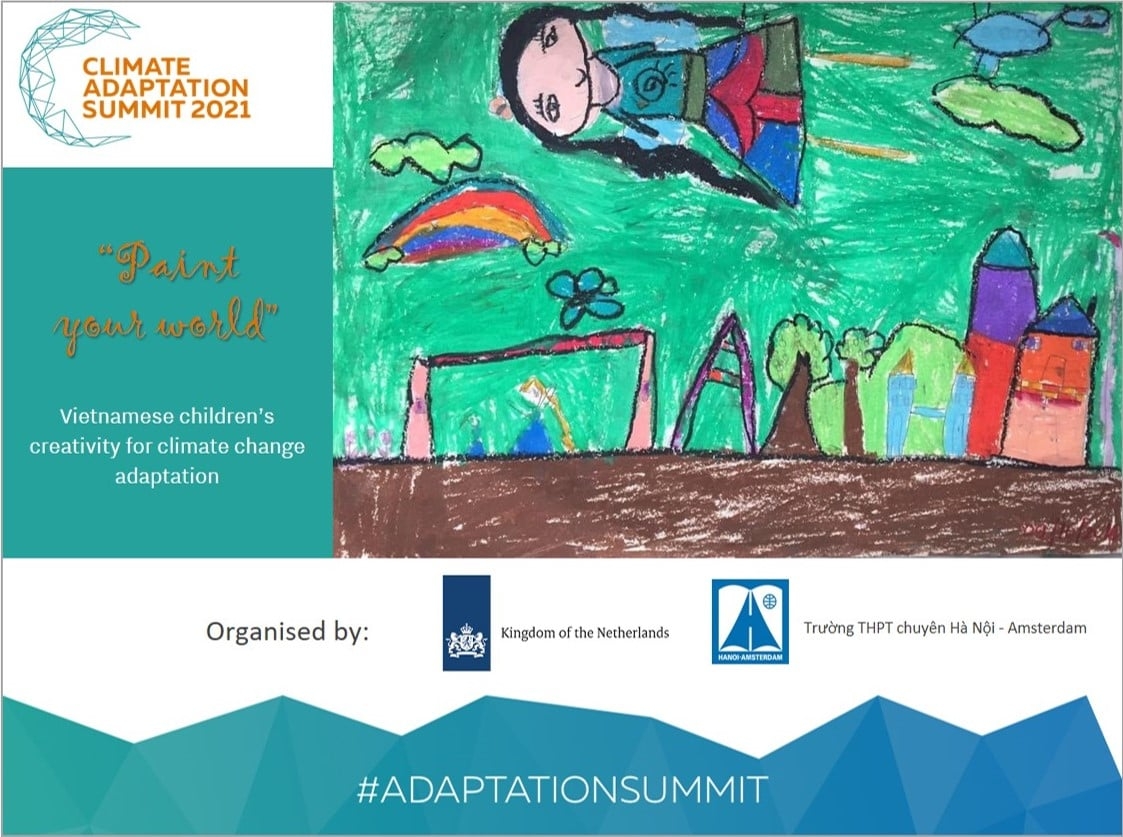 Painting: @Trần Minh Khánh/ 10 years old. Source: Kingdom of Netherlands in Vietnam Facebook
The drawing contest themed 'Vietnamese children's creativity for climate change adaptation' is kicked off Monday at Hanoi Amsterdam school for the gifted.
The contest is co-organised by the Embassy of the Kingdom of the Netherlands in Hanoi and Hanoi – Amsterdam Highschool for the gifted for its secondary students. This activity is part of the climate campaign towards the Climate Adaption Summit which will be organised virtually worldwide from the Netherlands on 25 and 26 January 2021.
The drawing contest is organised with an aim to communicate to and raise awareness for children about climate change dilemma and its impacts on nature, environment and life. It also promotes creativity and 'living with nature' concept to future leaders of the world, as well as enables their artistry and creativity.
The contest will receive the entries until 16 January, 2021. The board of juries will select the best drawing to award the special prize of a camera. Other wining works will be awarded and will be exhibited at the School with some other selections.
The contest will be concluded with an award ceremony and a pop-up exhibition at Hanoi-Amsterdam school.
The online international Climate Adaptation Summit (CAS) 2021 on 25 and 26 January, hosted by the Netherlands, convenes global leaders and local stakeholders. It will see the launch of a comprehensive Adaptation Action Agenda that sets out clear commitments to deliver concrete new endeavours and partnerships to make our world more resilient to the effects of climate change.

Over the course of 24 hours, a range of events streamed from time zones across the globe will inspire change and support tangible solutions to the problems of a warming world, showing how we can achieve a climate-resilient future.
Jennifer Tran