Dreamy Weekend Destinations in Phu Yen
With a natural landscape of mountains, plateaus, deltas, rivers, lagoons, bays, and islands, the stunning picturesque Phu Yen will stay with you for a long time.
Movies like 'Toi thay hoa vang tren co xanh' (Yellow Flowers on the Green Grass) helped made Phu Yen one of the most romantic destinations in Vietnam. The cinematic scenery is best enjoyed with a lover.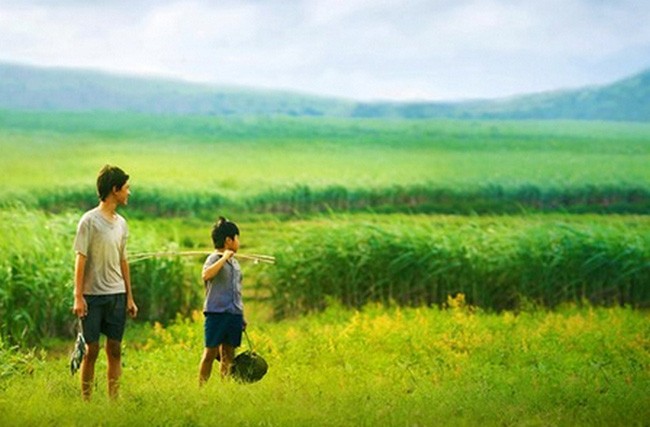 Phu Yen, a coastal province on the south central coast with over 200 km of shoreline, was barely on Vietnam's tourism map until the movie phenomenon. Photo: VTV
Almost 8 years later since the movie's release, Phu Yen is now one of the hottest destination for summer holiday. How about a weekend getaway at this romantic place! The diverse landscape is perfect for photos, picnic, or a memorable stroll. Here are the most popular destinations in Phu Yen.
Pristine Bai Mon beach
Located at the foot of a grassy hill, the white-sand beach is even and lapped by gentle waves all year round. A stream of fresh water flows from the foot of the hill into the sea, making the scenery more tranquil and romantic.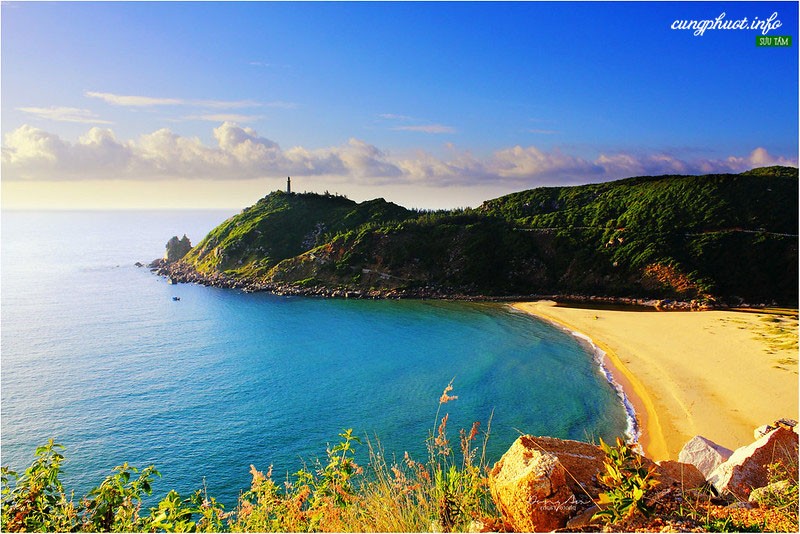 Photo: Khach San Xuan Trang
The beach is so stunning, there is a fresh-water stream to the west of the beach, which is hidden behind the leafy canopies of the Bac Deo Ca virgin forest.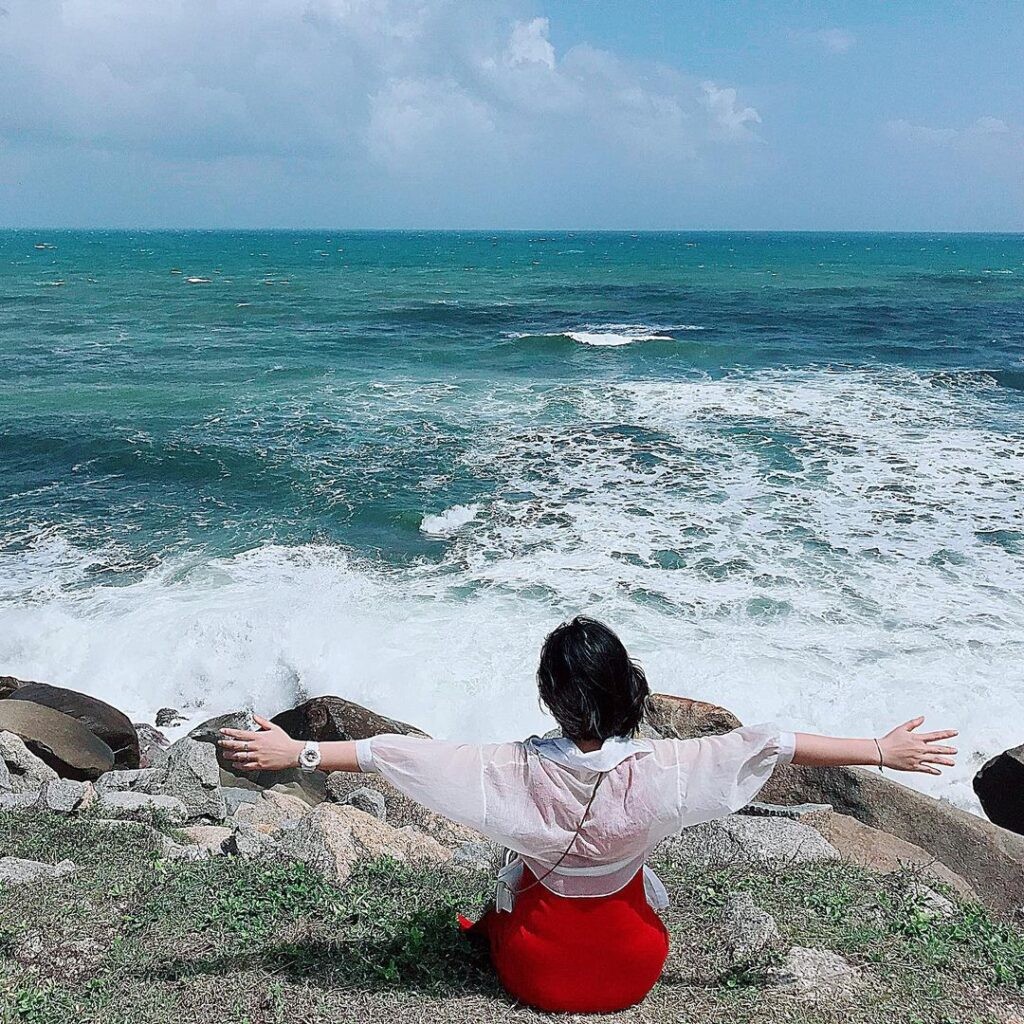 Photo: MIA
In Bai Mon, you can enjoy a refreshing dip in the sea and purchase fresh seafood direct from fishing boats.
Poetic O Loan Lagoon
O Loan is a brackish water lagoon at the foot of Quan Cau Pass. The lagoon is surrounded with small hills which stand next to one another. Seen from Quan Cau Pass, O Loan Lagoon looks like a phoenix spreading its wings. The O Loan lagoon is famous for rare kinds of birds, golden sands and casuarinas forest along the waterside.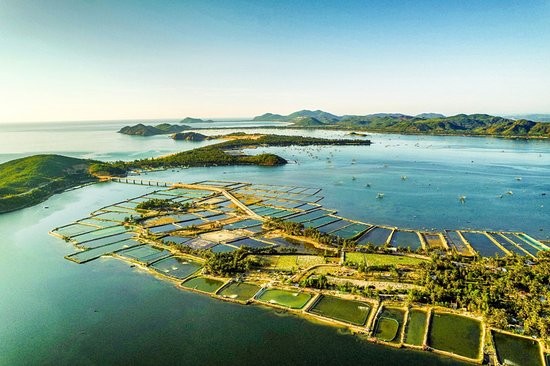 Photo: TripAdvisor
However, being an inland situated brackish lagoon, O Loan is especially well-known for blood cockles.
O Loan lagoon was recognized by the Ministry of Culture, Sports and Tourism as a National Level Landscape Vestiges in 1996.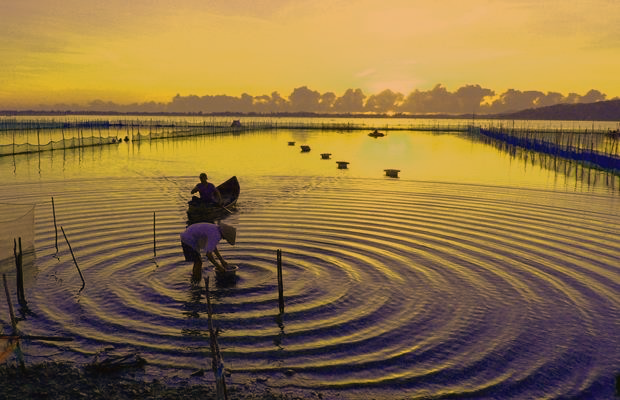 Photo: Bao Da Nang
Unique Da Dia Reef
Ghenh Da Dia (Da Dia Reef) is categorized as one of the natural wonders of Central Vietnam, as the rocky plate reef 50 meters wide and over 200 meters long is made up of thousands of basalt columns. The area also boasts many clean beaches and small fishing boats bobbing on the sea.
The dark-blue color of the stones combines with the fresh blue water from the sea to provide an unforgettable experience.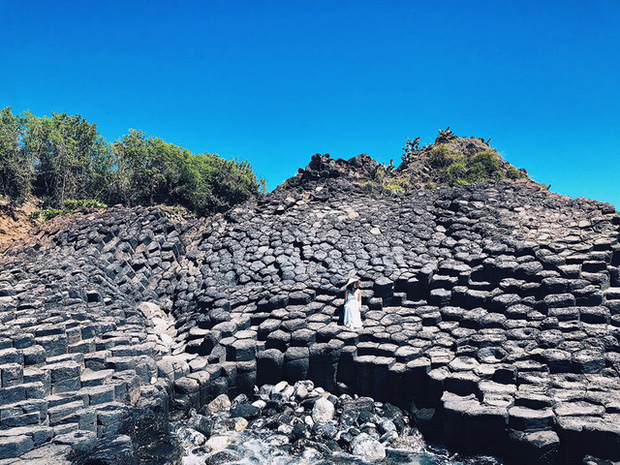 Ganh da dia, Phu Yen. Photo: Facebook Hoai Minh Thuong.
Unspoiled Hon Nua Island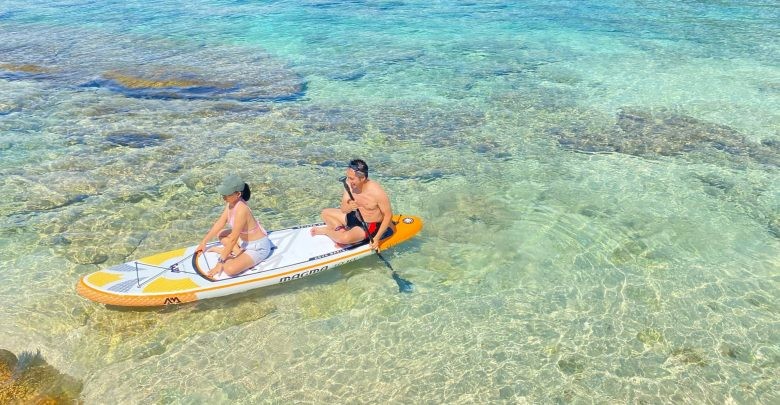 Photo: Du Lich Chat
Hon Nua Island is an island with the height of 105 meters from the sea level and lie isolated on the sea border between Khanh Hoa and Phu Yen, an immaculate and majestic island.
Hon Nua has an extraordinary topography with high arc-shaped cliffs looked like that they embrace the whole fine yellow sand. The immense turquoise seawater surround huge, mighty, rough and majestic mountains.
This is the prefect hideaway from city life, for you to unwind from the stress and chaos of the daily grind.
If you travel in groups, it's great to stay a night in this island and camping, taste seafood and enjoy the tranquil atmosphere of the sea.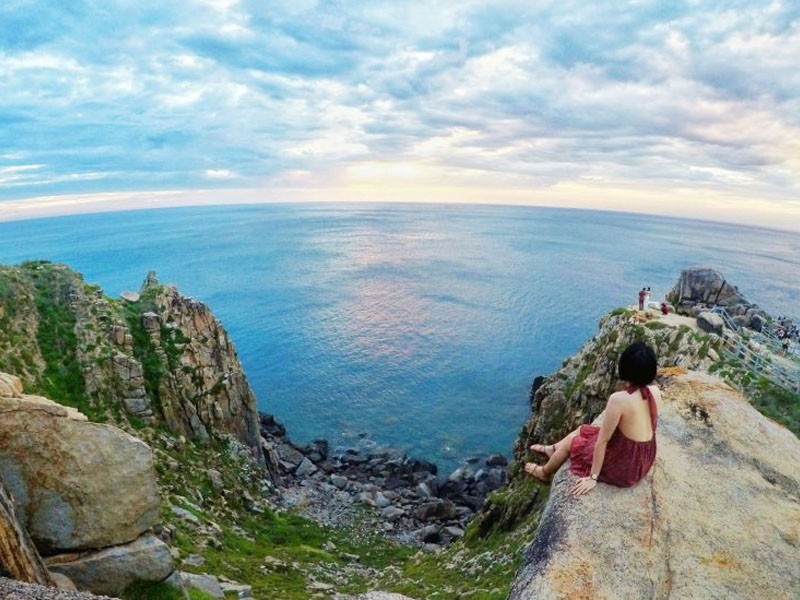 Photo: Tho Dia Phu Yên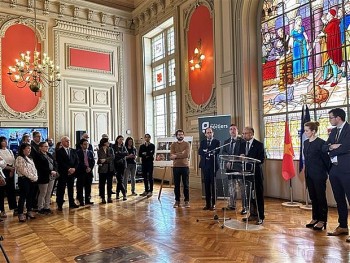 National
Vietnam News Today (Mar. 26): Vietnam and Thailand promote labour cooperation; Vietnamese, French localities look to step up cooperation; Attractive incentives on offer at Hanoi Tourism Festival 2023; E-commerce accounts for 60% of Vietnamese digital economy.