E-commerce giants, Tiki and Sendo, reached a merger agreement
According to DealstreetAsia, Vietnam's e-commerce giants Tiki and Sendo have reached a merger agreement. The merger could pose a significant threat to regional counterparts Lazada and Shopee.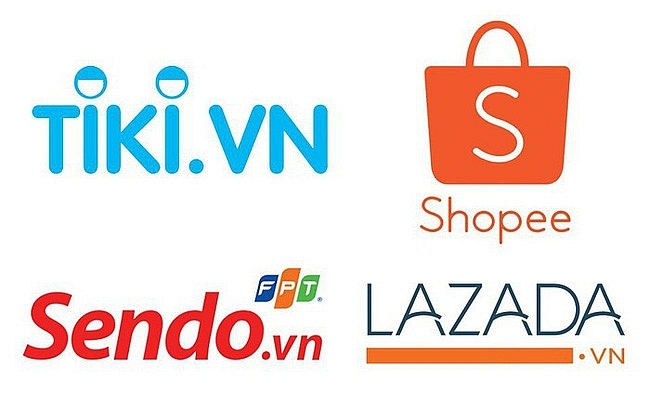 4 giants in Vienam e-commerce (Photo: VIR)
Dealstreet Asia quoted some people familiar with the matter as saying that the two local firms Tiki and Sendo have just agreed to merge to deal with the sharpening competition in the local market.
The move comes in the context of powerhouses being born in e-commerce, with Lazada backed by Alibaba and Shopee by Singaporean tech giant SEA Group.
E-commerce observers believe that in this merger, Tiki and Sendo may not merge the two activities into one, as the two companies have different business models and customer files. The merger could be a significant threat to regional rivals such as Lazada or Shopee.
Tiki operates in two models: business enterprise (B2C) and customer business (C2C). Tiki currently serves more than 300,000 sellers and 10 million buyers. Unlike competitors, Sendo focuses on customer files in non-urban areas, especially in rural areas.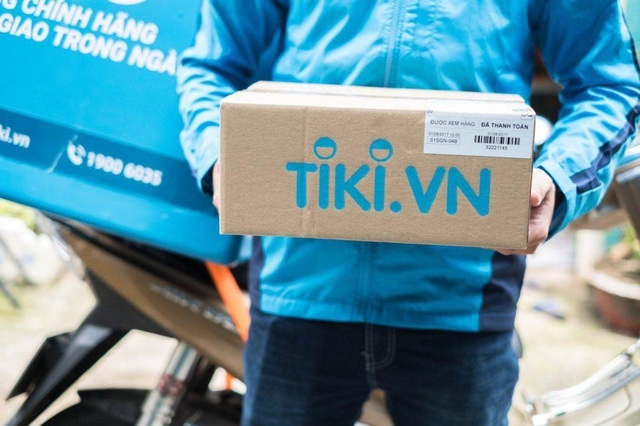 Tiki is currently an e-commerce site in the top 10 in Southeast Asia. (Photo: Dantri)
In September 2012, Sendo.vn launched consumers, originally as an e-commerce project developed by FPT Online Services Joint Stock Company (FPT Online). On May 13, 2014, Sen Do Technology Joint Stock Company was established, under FPT Group, which is the owner of Sen Do Super Market.
Founded in early 2010, Tiki is currently an e-commerce site in the top 10 in Southeast Asia. The business ecosystem includes members such as retail unit Tiki Trading and Exchange providing 10 million products, ticketbox ticket service and TikiNOW Smart Logistics providing terminal services, according to Vietnamnet.
At the end of 2019, the "four giants" of Vietnam e-commerce market were identified as Shopee, Lazada, Tiki, and Sendo. The market size reaches 5 billion USD, the growth rate is 81% - the 2nd fastest in Southeast Asia.
According to Google, Temasek Holdings and Bain & Company reports, Vietnam's e-commerce market is expected to reach 23 billion USD by 2025.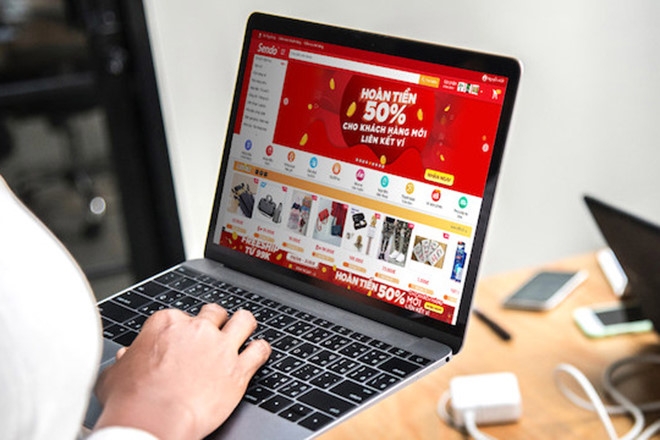 Sendo climbed to the second position nationwide in terms of website traffic (Photo: Thanh Nien)
As of 2020, Vietnamese e-commerce witnessed a series of spectacular changes, in which Sendo climbed to the second position nationwide in terms of website traffic, according to statistics from iPrice. In particular, the traffic to the website of Sendo in the third quarter has reached 30.9 million/month. This result marks the second consecutive quarter of Sendo's website that saw a 10% increase in access over the previous quarter, according to Genk..
The Tiki side, after a long time in the second position nationwide, has now ceded to Sendo, with the website traffic reduced from 33.7 million/month to 27.1 million/month. However, Tiki's mobile app, on the other hand, rose from 4th to number of downloads to 3rd, surpassing Lazada.
Only the first still belongs to Shopee, recorded the fifth consecutive quarter topped Vietnam's e-commerce sites with 34.5 million visits/month. In addition, Shopee's shopping app also tops the table in terms of monthly downloads.
As of the end of 2018, the accumulated losses of Tiki were nearly VND1.4 trillion ($60.87 million), while Sendo saw a deficit of about VND1.3 trillion ($56.5 million).
Shopee's accumulated losses exceed VND2 trillion ($86.96 million). Lazada, as of March 31, 2019, reported about VND7.111 trillion ($309.17 million).
Otherwise, constantly welcoming new investments has fragmented local firms' shareholder structure. At the end of 2019, 61.1 per cent of Sendo's shares were held by overseas investors after getting $61 million capital in its Series C investment round. In addition to FPT, Sendo's shares have been picked up by SBI, Beenext, Econtext Asia, and Daiwa.
Tiki also raised capital in June and December last year. The two main shareholders are VNG with 24.6 per cent and JD.com with 21 per cent of the shares. The others include Ubiquitous Traders Pte., Ltd. (nearly 9 per cent), CyberAgent, STIC, and Sumitomo, reported by VIR.
Some of the smaller e-commerce platforms that have recently quit the game are Vinroup's Adayroi, Lotte's online shopping site and Vietnamese-based e-commerce startup Leflair.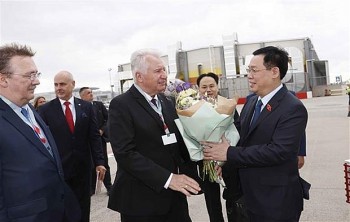 National
Chairman of the Vietnamese National Assembly (NA) Vuong Dinh Hue's official visit to Hungary from June 26-28 will surely open up many cooperation opportunities for the two countries and their parliaments, Hungarian Ambassador to Vietnam Ory Csaba has affirmed.