Editor's Pick: The (Elements of) Korean Style by Dr. Michael Hurt
Experience the striking colors and styles of Korea's fashion, captured by American photographer Dr. Michael Hurt.
Photos that feature the diversity of Korean fashion sense are on display at the Chau & Co Gallery in Hanoi until August 20th. The show is entitled, "THE (ELEMENTS OF) KOREAN STYLE" which celebrates a decade of popular culture and its origin, the people, via fashion photography.
What is Korean style?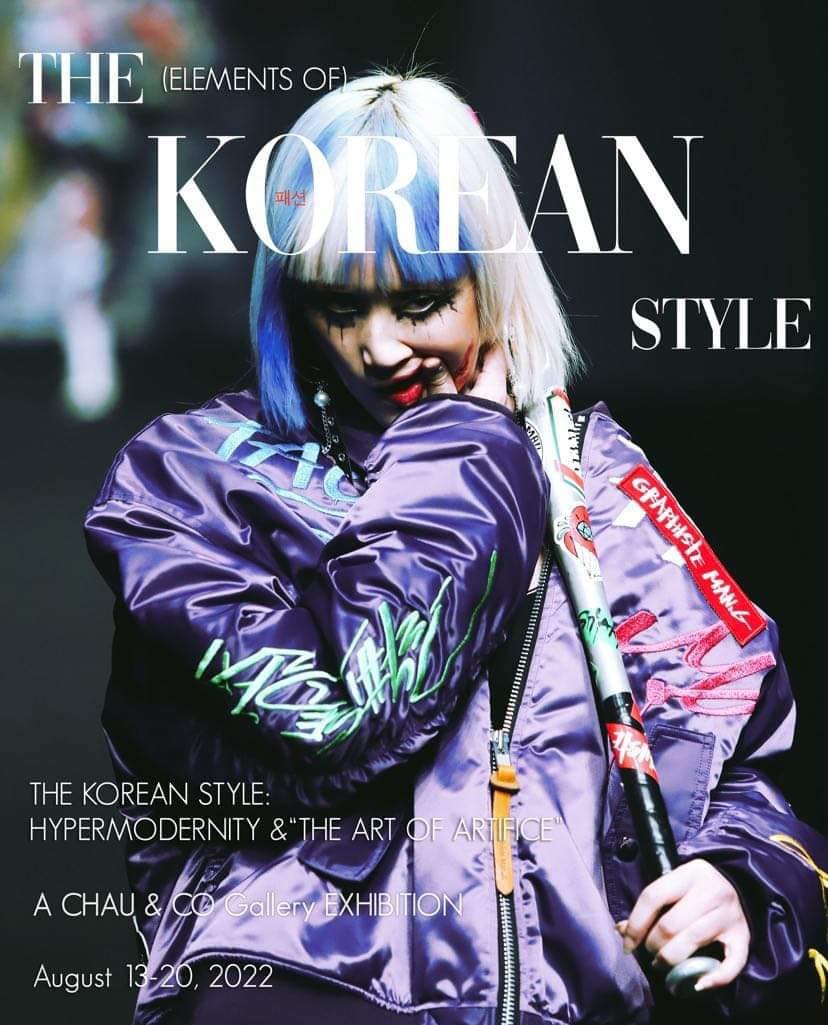 This exhibition serves to open a window into one of the most digitized cities in the world (Photo: Chau & Co Gallery).
The collection belongs to Seoul-based photographer Michael Hurt. Originally from Ohio, USA, Michael was a PhD student who started taking street fashion photography in Seoul since 2007. He does not intend on capturing trends. Rather, according to Michael, the way people dress is the indicator of major social changes, especially with the global impacts of Korean fashion via various social media platforms.
Venue: CHAU & CO Gallery, No. 11, Alley 123 Nguyen Dinh Thi, Hanoi.
Date: August 13-20, 2022.
Opening hour: Everyday from 10.30 am to 7.30 pm (FREE ENTRY)
Hotline: 0914990109 (Ms. Chau)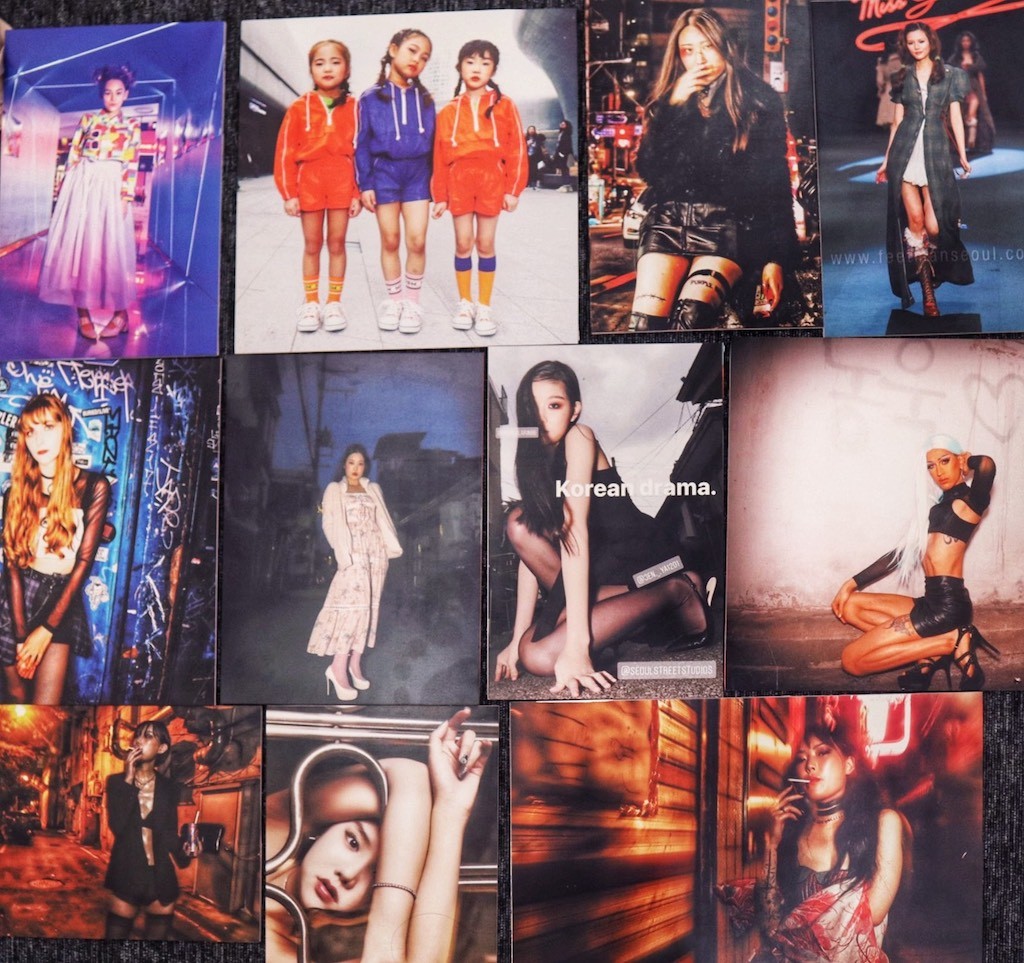 Korean style had made its appearance in Women's Wear Daily, VOGUE, HighSnobiety and much major fashion media outlets in the last 5 years (Photo: Zoey Nguyen).
"The huge explosion in interest in Korean fashion primarily came from young kids on Korean Instagram, YouTube, and Facebook that provided the organizing structure and ability to digitally propagate their style and design talent across the planet," said Michael, having lived in Seoul, one of the most influential style hubs in the world, for a total of 22 years.
What Michael captured in photographs is part of a documentary record of the fashion of the moment they were taken. He emphasized the fact that fashion trends come and go very fast but their impacts on individual identities and the social structure of a nation are impressive. "Unfashionable people and unfashionable things that he photographed, then added 10 or 15 years to a picture, suddenly people look at it with new eyes. "It's then when they start talking about how it's such an important social or historical record and find the pictures fascinating in a way that goes above the question of fashion at the moment," said Michael.
Through "THE (ELEMENTS OF) KOREAN STYLE" exhibition, he raised a question for the audience, "What exactly is Korean style?"
For this question, Michael has his own elaboration. For him, the elements of Korean style include Hypermodernity, the Art of Artifice which unapologetic embraces the aesthetics of artificiality itself, and a willingness to utilize anything to make things work. The chic/utilitarian looks are what make the Korean style stand out and have inspired millions.
Vietnam - Korea: Cultures collide in style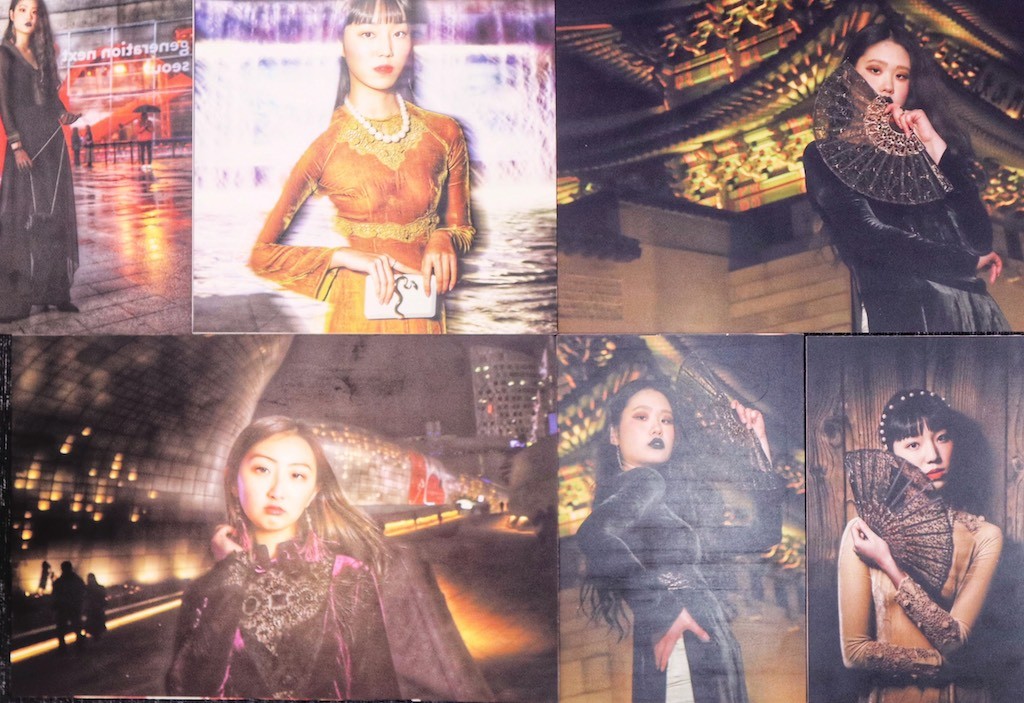 Photos of Korean models in Ao Dai, displayed at the exhibition (Photo: Zoey Nguyen).
Regarding his choice to host the exhibition in Hanoi, the artist expressed his gratitude to Vietnamese students and friends who have pointed him to look at street fashion in Vietnam.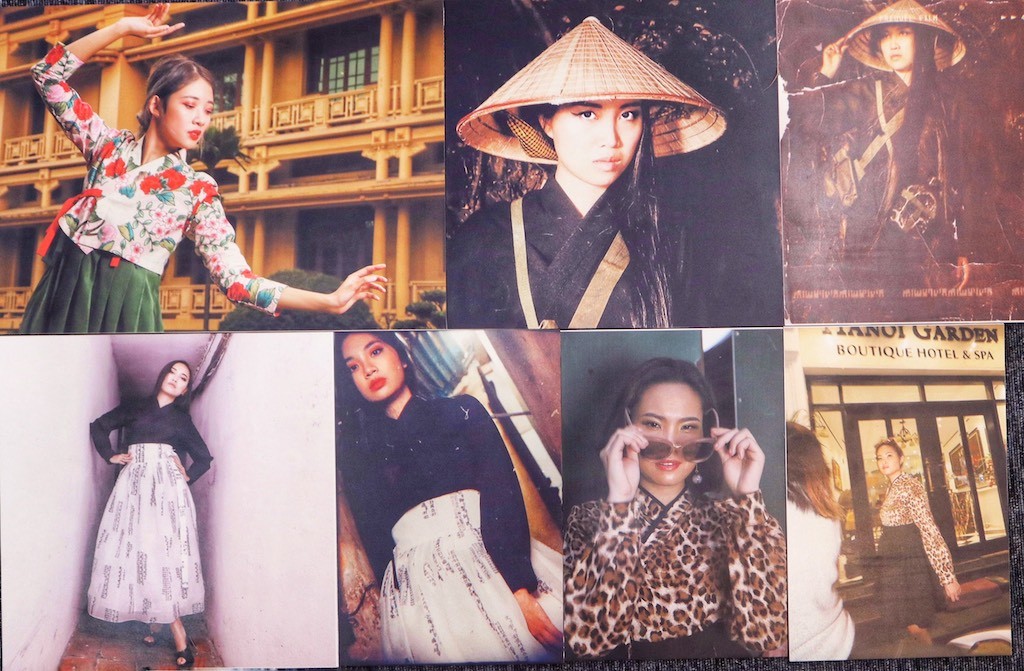 Photos of Vietnamese models in Hanbok, displayed at the exhibition (Photo: Zoey Nguyen).
"The reason I initially got interested in looking at street fashion in Vietnam has directly to do with the urgent questions and suggestions of one of my Vietnamese students in my visual sociology class at Yonsei university when I was teaching there in 2017," said the professor. "She urged me to start taking pictures of street fashion in Vietnam since she said there were no other people on the planet who are more connected with and interested in Korean fashion, especially everyday people on the street."
Exhibit curator Hoang Minh Chau also worked with Michael on many projects period 2018-2019 in order to celebrate modern Vietnamese and Korean cultures via traditional clothing of Ao dai and Hanbok (Korean traditional clothing).
Chau spoke with Vietnam Times about the significance of Michael's works and why she brought his collection to Vietnam.
"With two decades of street fashion portraits, Dr. Hurt's body of street fashion anthropology is part of a foundation of the beginnings of a visual theory of the basics of Korean style elements, which will be shown and explored here, in the present exhibition," said Chau. "The world has been looking in Korea's direction for many aesthetic cues, yet all this tends to fly under the radar, unnoticed. The real strength and supremacy of Korean style lie in its quiet power to spread across media and over borders as individual aesthetic cues and smart ideas that come to constitute a style."
Upon entering the exhibition, patrons are treated to walls of photographs, depicting the diversity of Korean fashion. Cutesy child models blow bubble gum next to edgier subjects, clad in leather, chains, and chokers. Traditional dresses, redesigned with modern sensibilities, are found on both the runway and the street series. Eye-catching neon colors, worn by models with a fierce attitude, delight audiences from across the world.
Having done photography work in Da Nang and HCMC, Michael expressed his interest in photographing Hanoi's stress style.
"I was really fascinated by how much style information is passed back-and-forth between Vietnam and Korea," he said. "I would like to explore that idea of street fashion in Hanoi as a more representative sample of what Vietnamese people are thinking about sartorially, as opposed to the city that is generally to be more fashionable and or stylish."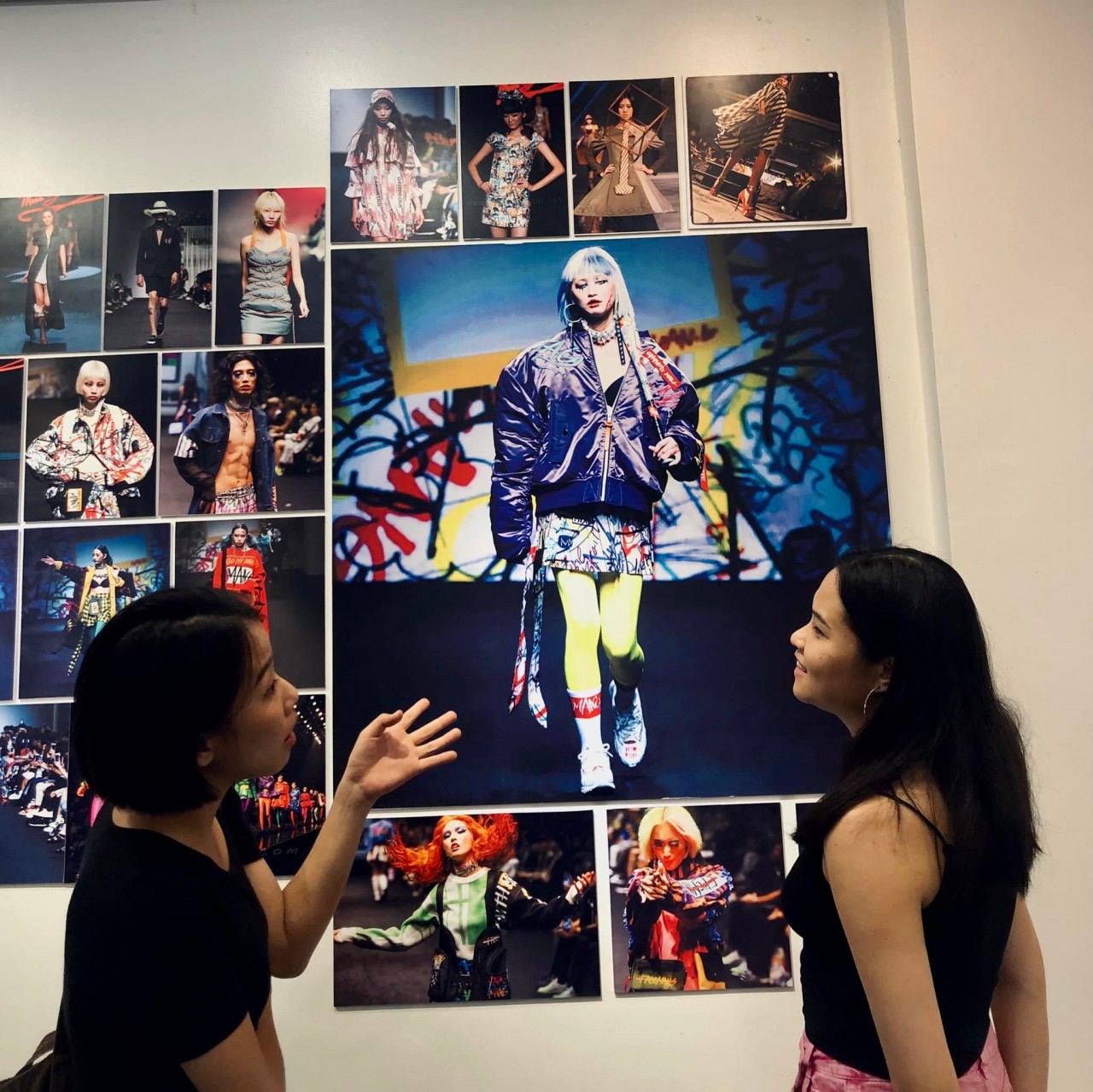 Photo: Hoang Minh Chau Facebook
The photos are also interesting stories told by Michael a researcher of Korean Instagram subcultures. Eager to discuss his love for the Korean fashion scene, Michael engages in conversation with visitors during the exhibition, in which he reveals the elements of the Korean style, as well as the cultural influences behind it.
When speaking with the Vietnam Times, Michael explained how the Korean people are mostly responsible for the worldwide embrace of "K-style."
"In the Korean culture industry, there is a very big idea that the government leads and the people and trends follow," explains Michael. "There's also the idea in the present narrative about K-pop and the Korean wave that the government was responsible for everything. But what is left out of this narrative is the fact that popular culture has its origins in the people and it isn't just a government-led initiative that set the terms of the conversation, with the people just blindly following."
ABOUT DR. MICHAEL HURT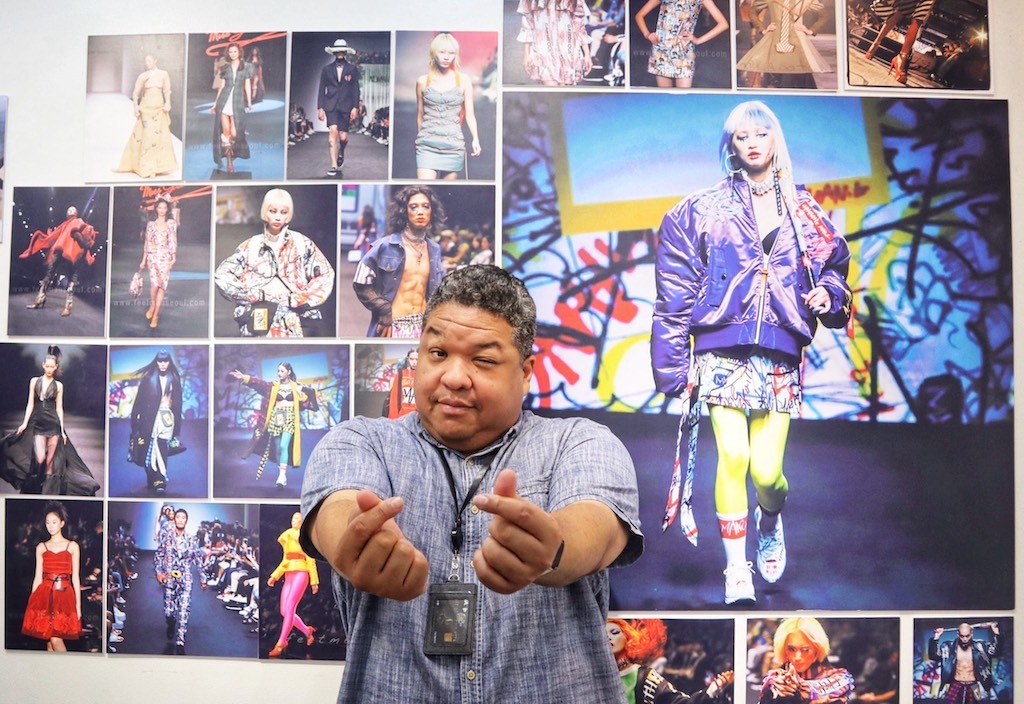 Dr. Michael W. Hurt (Photo: Zoey Nguyen).
Dr. Michael W. Hurt is an American photographer and professor. Having lived in Seoul since 2002 and started Korea's first street fashion blog in 2006, he published the first English language book about Korean Fashion in 2009, titled "The Seoul Fashion Report".
As a Visual Sociologist, he applies analyses centering on visuality to interpretations of why hallyu is not just unstoppable but inevitable, and therefore not at all surprising. His field of research includes youth, street fashion, and digital subcultures in Seoul. Michael also lectures on Cultural Theory and Art History at the Korea National University of the Arts.
Michael is the author of numerous published articles featured on well-known online newspapers such as The Huffington Post, The Korea Times, South China Morning Post, WWD (Women's Wear Daily) & The Medium together with many other scientific journals. He can be reached on Instagram @seoulstreetstudios.
Editor's Pick: EARTH BODY BLOOD WATER

In the latest installment of Editor's Pick, VNT Staff Writer Zoey Nguyen braves portals to the underworld to interview the international artists featured at the ...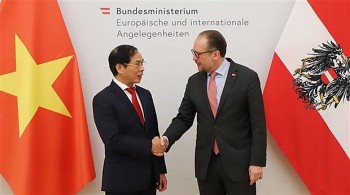 Overseas Vietnamese
Fifty years have passed since the establishment of the relationship, the two countries have enjoyed great strides in bilateral cooperation.