Vietnamese International Students Opinions on Difficult Life in the Netherlands
Nguyen Phuong Thao, a Vietnamese student studying abroad in the Netherlands, is always shocked by the fluctuating cost of food. Fruits and vegetables are the most expensive foods for Thao.
"It's expensive to go out"
Nguyen Phuong Thao, a student of international business administration at Erasmus University, frequently visits numerous stores to compare prices because food is so expensive. Then she will select a supermarket with a reasonable price for the student's budget.
"The Netherlands' inflation rate is quickly rising. As a result, all supermarkets are continually altering their prices. Cheap supermarkets have also boosted their prices significantly. If it cost one euro (approximately VND 24,000) to buy two cucumbers last month, I can only afford one fruit this month," Phuong Thao explained in detail.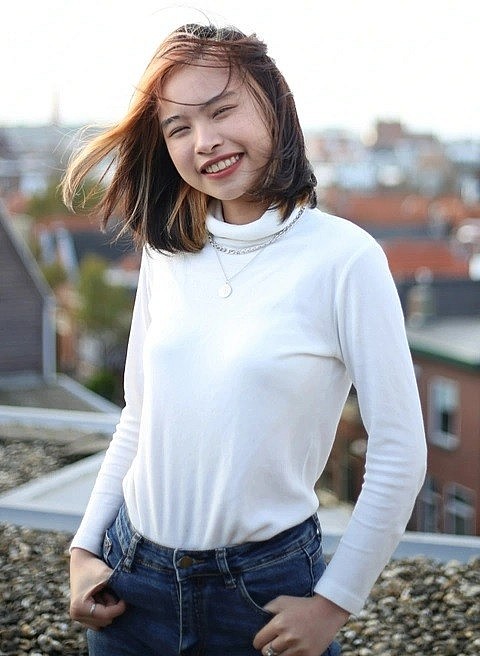 Nguyen Phuong Thao - Student of International Business Administration (Erasmus University). Photo: Zing
Phuong Thao, who resides in Rotterdam, always makes thrifty food purchases. The female student shares a residence with two other pals. When the three of them visit the grocery, they are each limited to spending a total of 80 euros on food purchases (about VND 2 million).
When they wish to follow the eat clean diet (a diet that promotes fresh, healthy, and clean foods and excludes processed foods), Thao gets a headache since the cost of buying vegetables and fruits is too costly.
"When we buy a lot of veggies and fruits, our grocery bill rises from 80 euros to 100 euros (about VND 2.4 million). The most expensive food item in this area is fruit. Once, I only spent 4 euros on a little watermelon (about VND 96,000). Meanwhile, in Vietnam, 1 kilogram of watermelon costs merely € 0.45 (VND 12,000) "Thao stated.
Back when she was living in Vietnam, Phuong Thao would always able to enjoy excellent food. She frequently eats out and hangs out in cafés with friends. Thao altered this behavior after spending a year studying in the Netherlands. Now, she prepares meals for herself at home.
Thao prefers to go to a friend's house instead of a cafe when he goes out. "In the Netherlands, it's expensive to go out. Public transport is very costly. I spend 2 euros every time I go to campus, and that's just for one way. I stopped doing the math for exchange rates because I'm afraid that I'm wasting too much money only on transportation," Thao said.
To maximize her budget, Phuong Thao often brings her own lunch to school. According to her, the food at the school canteen is too expensive for students. On average, a meal at the canteen in Rotterdam ranges from 10 euros to 15 euros (about VND 240,000 - 360,000).
Le Nam Huy, a University of Amsterdam student studying culture and communication, behaves similarly to Phuong Thao in that he, himself never purchases food from the canteen. The male student stated that a sandwich sold at school costs five euros (about VND 120,000). Huy said he could buy a piece of chicken for two dinners with the same amount of money.
Huy spends between 25 euros (almost VND 600,000) and 50 euros per week on groceries (about VND 1.2 million). Huy had to wait until Black Friday to make additional purchases.
"I occasionally dine out with friends. These dinners cost approximately 15 euros per person (nearly VND 400,000). Thus, we frequently get together and cook at each other's homes to reduce the cost of eating out," said Huy.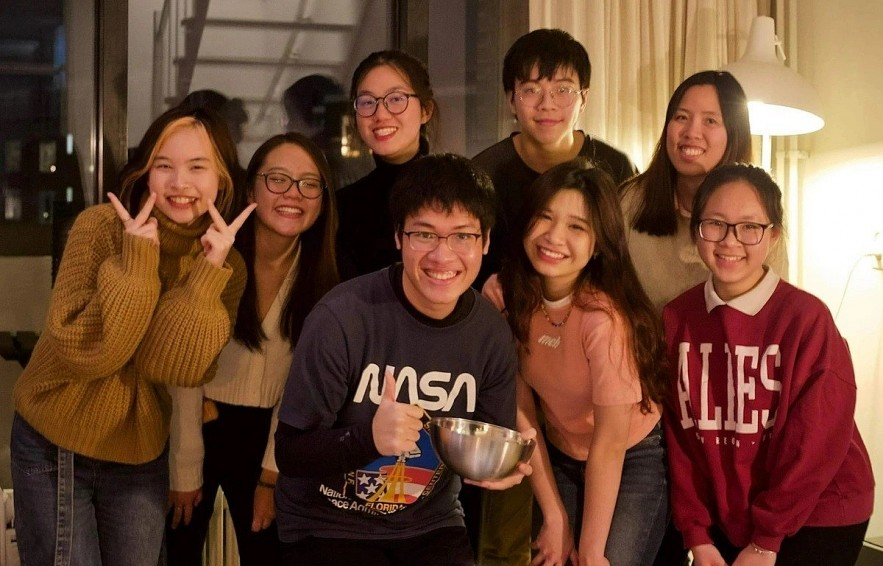 Le Nam Huy (black shirt, center) often gathers with friends to cook instead of going out to eat. Photo: Zing
The rise in housing and energy costs
Nguyen Trong Tin, a student majoring in Communication at HAN University of Applied Sciences, claims that his total monthly budget has expanded over by 50% since moving to the Netherlands, in which the two most expensive costs are rent and fuel. Tin's monthly rent is currently 350 euros (about VND 8.4 million).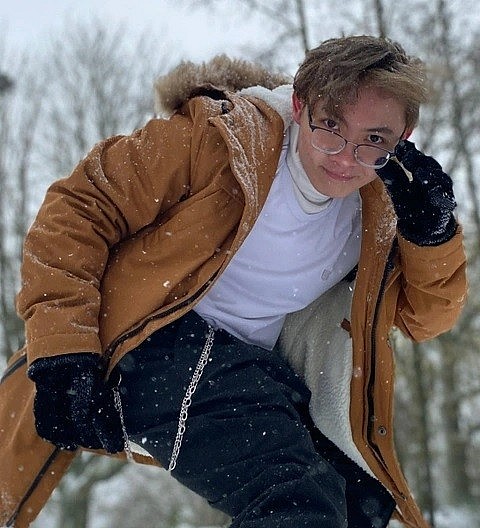 Nguyen Trong Tin received a notice of a rent increase from the beginning of this year.
Trong Tin recalls the email from the landlord that stated, "Because of the double energy price, I have to increase the rent by 5 euros per month (approximately VND 120,000)."
Nguyen Trong Tin considers the growth "quite significant". While his students' friends in other locations must pay additional rent that ranges from 20 euros to 30 euros per month (about VND 480,000 - 720,000).
Interviewed Nam Huy living in Amsterdam, he shared that housing costs in the Netherlands have increased at the highest rate.
Last year, the average rent in the capital of the Netherlands was 600 euros per month (about VND 14.4 million). But this year, it has increased to 800 euros per month (about VND 19.2 million).
"After a year, I also noticed a considerable increase in my water and electricity expenses. I used to simply pay 100 euros (or VND 2.4 million) for this. The amount has now increased to 180 euros ( about VND 4.3 million) More than half of monthly expenses are always for housing, energy, and water costs combined," explained Nam Huy.
In the Netherlands, gas prices have climbed significantly, in addition to rising energy prices, Nam Huy added. He solely utilizes gas for cooking and bathing, despite it being the primary fuel for heating and he shared that he will utilize electric heaters during the winter. This is the greatest option for Huy because electricity is less expensive than gas. Trong Tin and Phuong Thao have also made similar decisions in order to replace gas heaters and reduce billing costs.
Tin's room is not well insulated, and the gas heater is not operating to its full potential. In an effort to cut expenses, Tin's landlord occasionally "cheats" by turning off the heater causing the heating system frequently abruptly shut off at night. Every time that happens and the temperature dropped, Tin would stay in his room, close all the doors and put on a thick overcoat, and use an electric heater. Meanwhile, Phuong Thao spends 50 euros (about VND 1.2 million) to buy electric blankets and thermal jackets as a solution to deal with the same matter.
Zing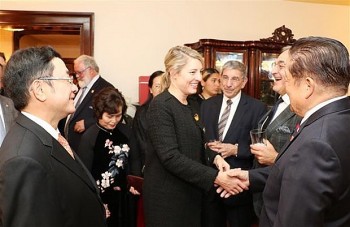 Friendship
Canadian Foreign Minister Melanie Joly believes in a prosperous future between Canada and Vietnam.