Lonely Planet: Top 10 Most Wonderful Destinations You Can Not Miss In Vietnam
With famous architectural works, beautiful islands, large national parks, and unique cuisine, Vietnam is on the list of the most recommended destinations for tourists around the world.
The famous American travel magazine - Lonely Planet has advised visitors 10 most wonderful places that you can not miss when traveling to Vietnam.
1. Ha Long Bay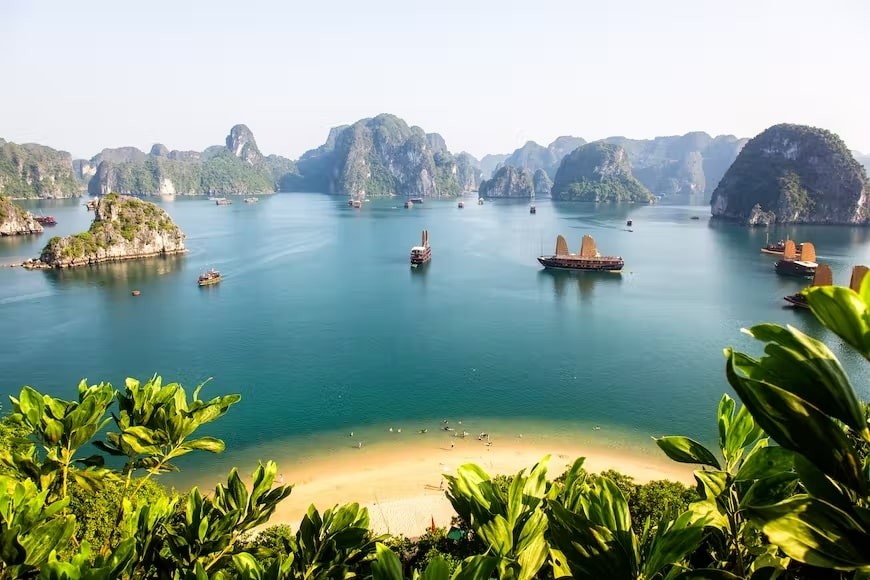 Alex Stoen / Getty
Halong Bay's stunning combination of karst limestone peaks and sheltered, shimmering seas is one of Vietnam's top tourist draws. But with more than 2000 islands, there's plenty of superb scenery to go around. Book an overnight cruise and make time for your special moments on this World Heritage wonder – rise early for ethereal misty dawn, or pilot a kayak into grottoes and lagoons, according to Lonely Planet.
For many, the seascape of Ha Long Bay is synonymous with Vietnam. Cruises sail emerald green waters among thousands of rugged islands and islets, stopping at spectacular caves through which visitors can wander, viewing impressive, centuries-old formations. Ha Long Bay's mystical beauty has made it a bucket list attraction within the country, but it's still possible to find secluded corners to call your own.
Ha Long Bay's climate can be cool with clear skies from September to November. Mist drifts in from December to March making the bay look all the more mysterious. April and May offer sunshine and a refreshing breeze, while the monsoon season can make visits unpredictable from June to August.
Nothing beats spending watching the sunset over the calm waters of Ha Long Bay, and waking up to a serene morning surrounded by karsts. Relaxing on a sun deck surrounded by magnificent panoramas is the highlight of many a trip.
2. Phong Nha – Ke Bang National Park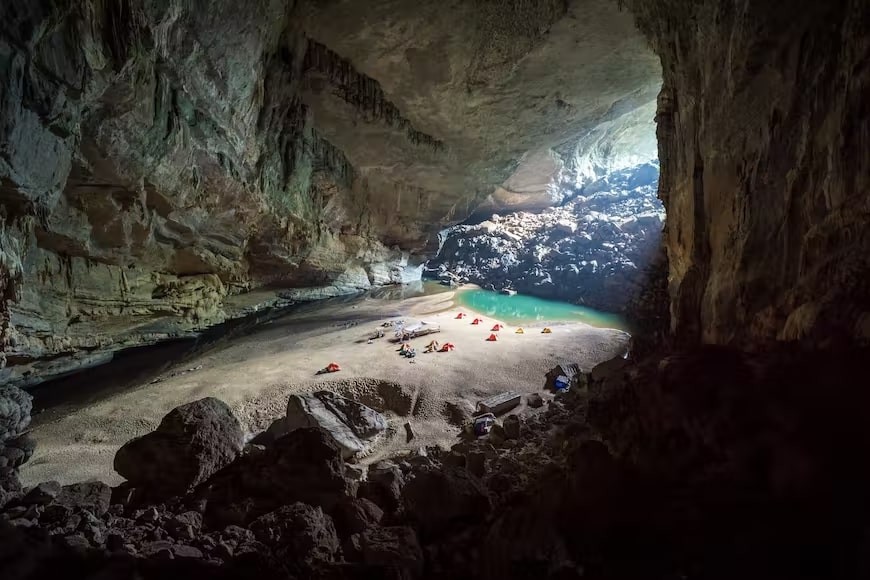 James Kelley / Getty Images
Phong Nha Ke Bang national park is one of the most popular attractions in Vietnam. This natural gem of Vietnam is home to some of the most stunning caves in the world, such as Son Doong Cave.
The location of Phong Nha National Park is very convenient for travelers. You can easily get to Dong Hoi by plane, train, or bus.
Phong Nha is located in Bo Trach, about 50km from Dong Hoi city, Quang Binh, Vietnam.
Most transportation methods will take you to Dong Hoi city center, so you need to take a taxi or private transfer from Dong Hoi to Phong Nha Ke Bang.
The images of ant-like travelers shining head torches around the vast, empty caverns tug on the wanderlust strings; however, unless you have a cool $3000 to spend on a tour, you won't be able to enter this subterranean marvel. But fear not because Phong Nha-Ke Bang has a wealth of other caves that you can clamber, crawl, boat or zipline through for a fraction of the cost, including Hang En, which boasts its beach. More so, there are plenty of attractions above ground, including guided treks around the oldest karst mountains in Asia, home to tigers, elephants, and 300 species of bird, according to Lonely Planet.
3. Ho Chi Minh City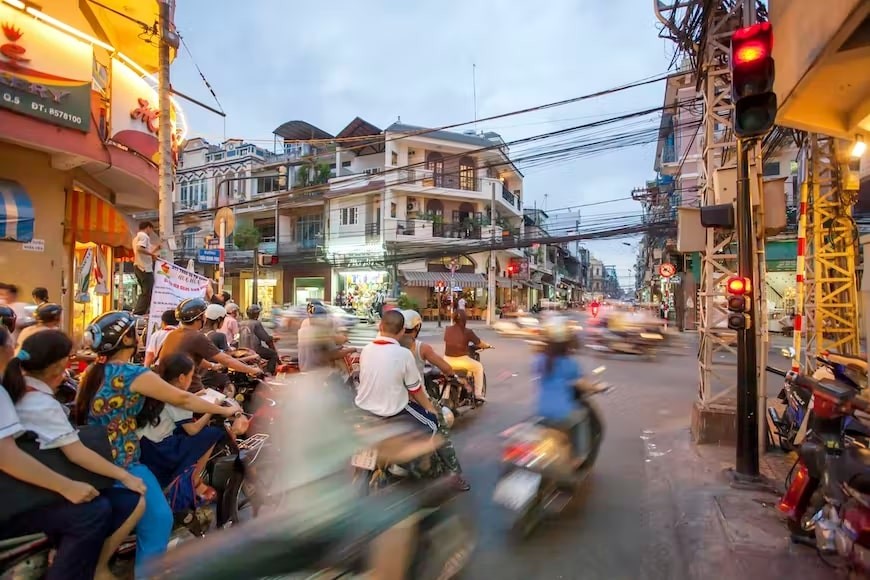 lichtbildfotograf / Getty
Vibrating with energy, innovation, and traffic – lots of traffic – Ho Chi Minh City, formerly known as Saigon, is the economic heart of Vietnam and the main hub of the southern region. A freewheeling, cosmopolitan metropolis, HCMC's dynamic cityscape draws together old and new Vietnam in the most compact of spaces, representing the city's past as well as its future.
Ho Chi Minh City has consistent temperatures year-round, and the weather is generally warm. Heatwaves hit the city from April to May, welcoming the rainy season from May to November. Slightly cooler temperatures emerge in December and January.
Travelers can arrive in Ho Chi Minh City by bus, train, or plane. Tan Son Nhat international airport welcomes foreign and domestic arrivals daily, while various bus companies operate shuttles from Phnom Penh and destinations across Vietnam. Ho Chi Minh City also sees a steady stream of train travelers. Taxis are everywhere, but those with a Vietnamese SIM card can use ride-hailing apps like Grab. Local buses cover a good portion of the city. Travelers can also take a boat along the river, for a day trip to Củ Chi Tunnels or the Mekong Delta.
4. Phu Quoc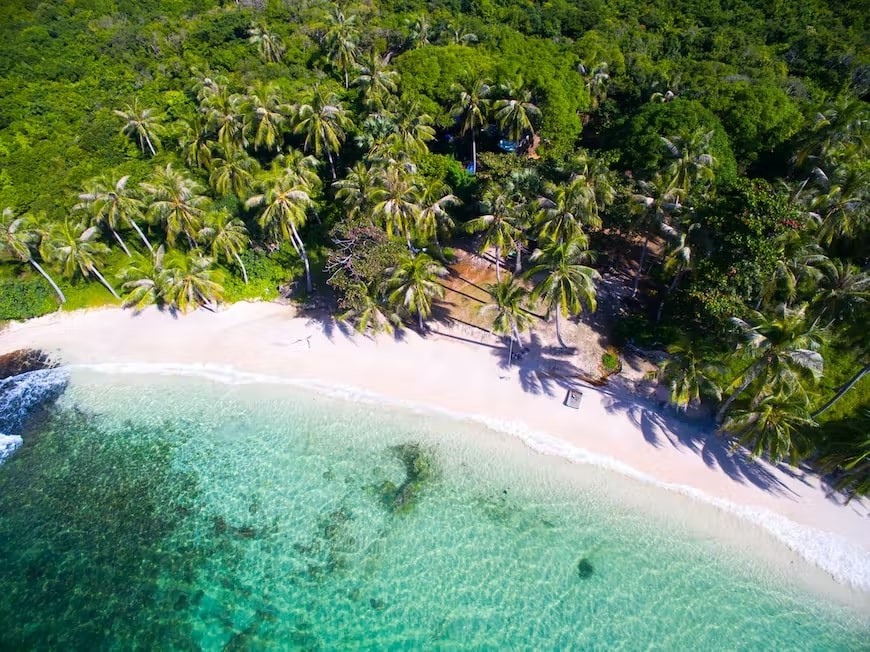 Jimmy Tran / Shutterstock
Phu Quoc's gleaming white sand beaches have earned it the nickname "Pearl Island", but the island's environmental conservation efforts and cultural heritage deserve as much attention as its picturesque sand and surf. Fishing and agriculture remain primary industries, and more than half the laid-back island has been protected by a UNESCO Biosphere Reserve since 2006.
Home to fish sauce, pepper, and pearls, Phu Quoc offers both luxury and local life, with clean water by day and clear skies at night.
Phu Quoc is warm and comfortable year-round, with an average temperature hovering around 27°C. It's coolest in the dry season between October and March, and hottest in April and May, when the rain begins to take hold. By July, the rainy season is in full swing, bringing cooler temperatures until October.
5. Hanoi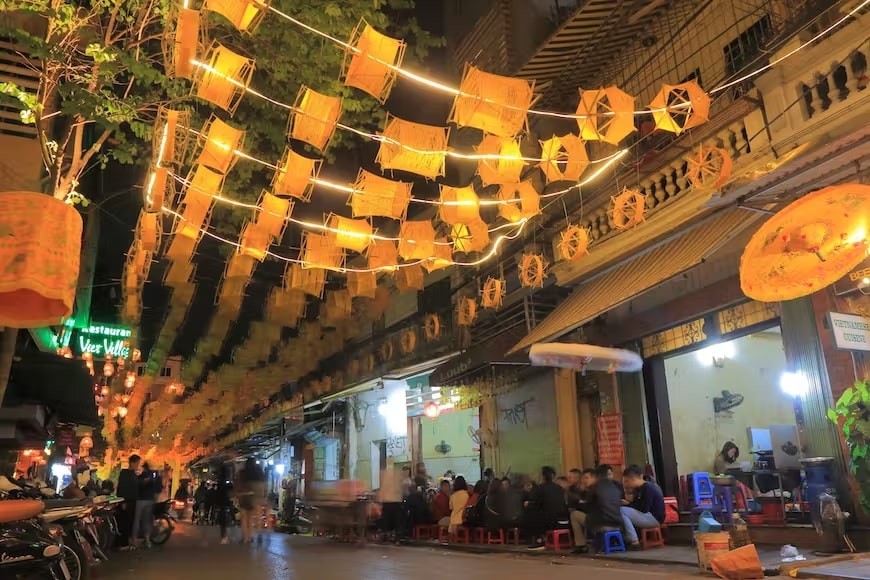 TK Kurikawa / Shutterstock
Founded over 1000 years ago, Vietnam's capital city is rich in history, with the streets of its rambling Old Quarter dating back to the 14th century. Wandering these tree-lined lanes past crumbling colonial facades will transport you back in time. However, today's Hanoi is about much more than in the past. The ancient city is being invigorated with modern cafes, world-class restaurants, and cool art galleries.
Hanoi is most inviting from April to June, but the capital is particularly beautiful in May when trees suddenly come into bloom. September and October are also excellent months to visit as temperatures cool and the sky clears.
Vietnam's capital is served by Noi Bai international airport, 45km from the city center. The Reunification Express line has trains to many major destinations including Lao Cai (Sapa) and Dong Hoi (Phong Nha.) There are many options for getting around Hanoi, including taxis, buses, and motorbikes. Grab, and a few other ride-hailing apps offer on-demand services for getting around. Hanoi's bus network has an extensive network around the city and low-cost fares. Finally, the classic cyclo can be hired to take you around the Old Quarter on a sightseeing tour.
6. Hoi An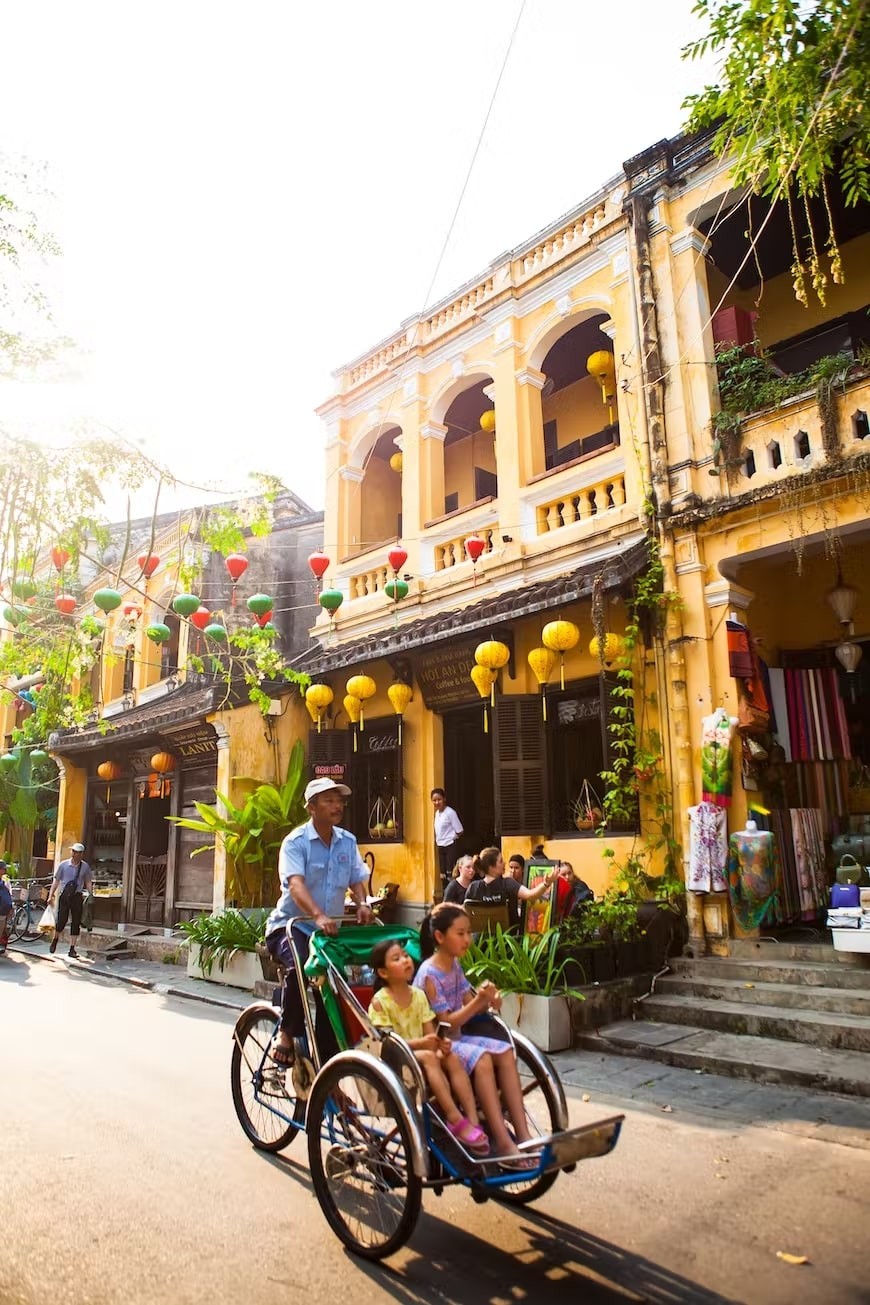 luctra_design / Getty
Hoi An is a place where the bold march of progress peters into an amble. In this one-time trading port, the Thu Bon River meanders past crumbling shophouses and weathered pagodas, while sampans come and go from the old ferry quay. Outside the Old Town, two-lane roads slice through waving rice fields and emerge at a frothy coastline. Stay a couple of days, and Hoi An's easygoing beauty and lantern-lit nights may leave you hopelessly beguiled.
Expect rainy days and several storms from October to January. If you arrive at the start of the year, bring a few extra layers to stay warm. March to May are the best months to visit, but you can also see Hoi An from June to August if you don't mind the heat.
7. Ba Be National Park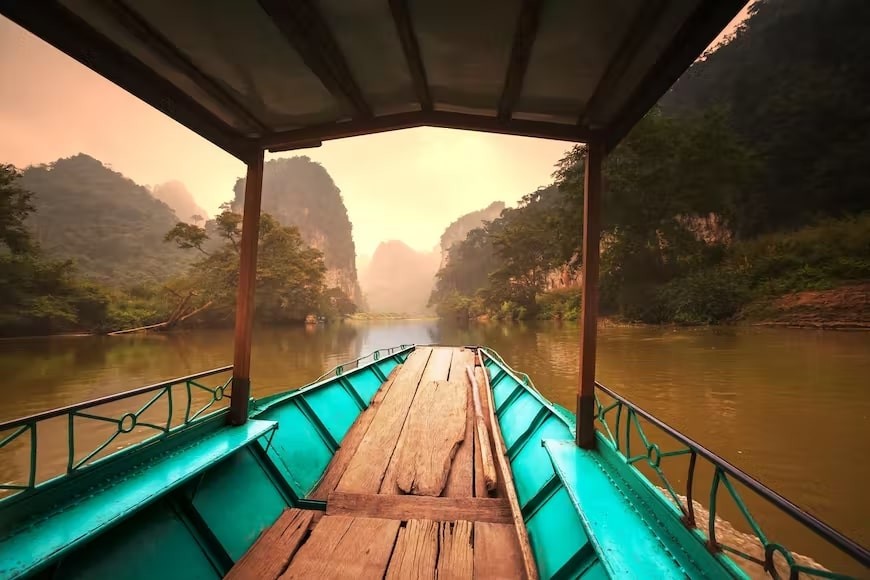 Ingram Publishing / Getty
Hidden deep in the green of Northern dense tropical forests, Ba Be National Park is undoubtedly one of the most beautiful sites for ecotourism across the country. As the park is endowed with a diverse ecosystem after thousands of years of geological formation, the words are not enough to describe the beauty of the land.
Dense evergreen forests on rugged mountains are nourished by 4 rivers of Ta Han, Bo Lu, Nang, and Leng. Lying deep in the heart of the park are immense quiet lakes surrounded by chalky karst towers and winding jade-colored rivers. All come to shape an amazing, unspoiled and quiet venue for savvy adventurous travelers to uncover the grandeur of nature in the North, this is also where the ethnic cultures of Tay, Nung, and Dzao are perfectly preserved in rustic hamlets with stunning wooden stilt houses. More than a national park, Ba Be deserved to be the "green pearl of Bac Kan'' in any and every possible means.
8. Nha Trang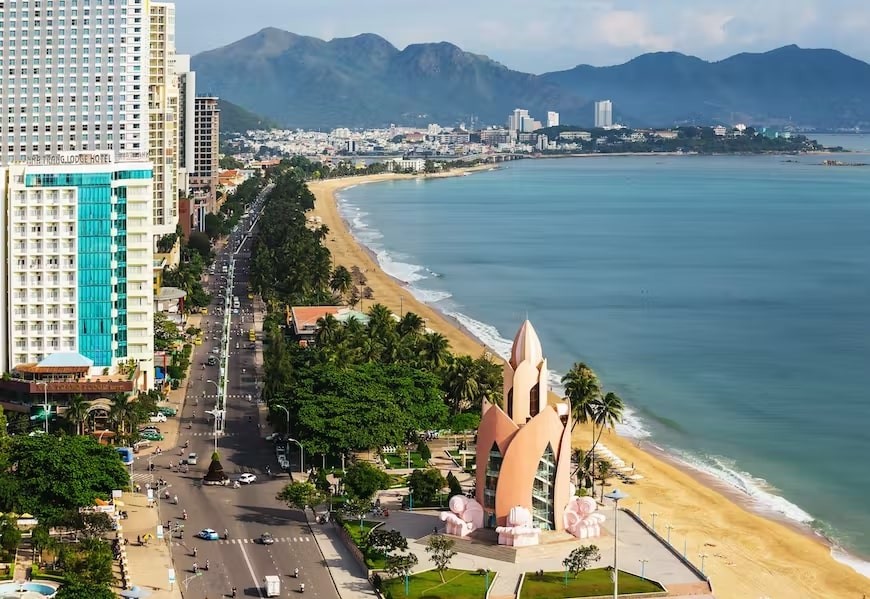 Zhukov Oleg / Shutterstock
Perched on a pristine stretch of the southern coast, Nha Trang is a playground for sunseekers. Days here are spent dining on delicious seafood, snorkeling around stunning islands, and partying on the sand after dark. Nha Trang lays claim to some of the country's finest luxury resorts and thrilling watersports. Despite the development boom, colorful fishing villages and serene riverside restaurants are just a stone's throw away.
The rainy season in Nha Trang takes place from September to December, but the southern coast is less prone to heavy storms than its northern counterparts. Nha Trang gets the most sunshine in the country, meaning travelers can arrive at any time of year and still enjoy their coastal visit.
9. Hue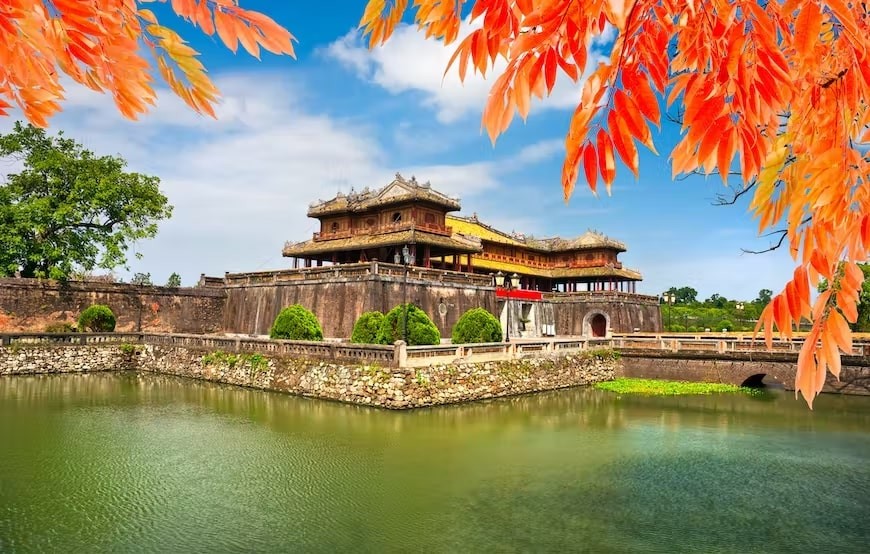 LGM / Shutterstock
Hue is a city chock-full of stories. The Kings of the Nguyen Dynasty built their feudal capital along Hue's fertile riverbanks and atop its forested hills, but their imperial legacy is just one of many reasons to visit. Hue's refined cuisine is the stuff of legend, and its leafy streets are lined with mossy pagodas, art déco mansions, and eye-popping markets. Throughout the whole scene flows the Perfume River, setting a languid pace that the rest of the city is happy to follow.
Hue's springtime months, from February to the end of April, show the historic capital in its best light. In June and July, prepare for scorching days as heat and humidity rise. The rains come in August and can last through January. Note that Hue often sees some flooding, usually from October to late in the year.
10. Ha Giang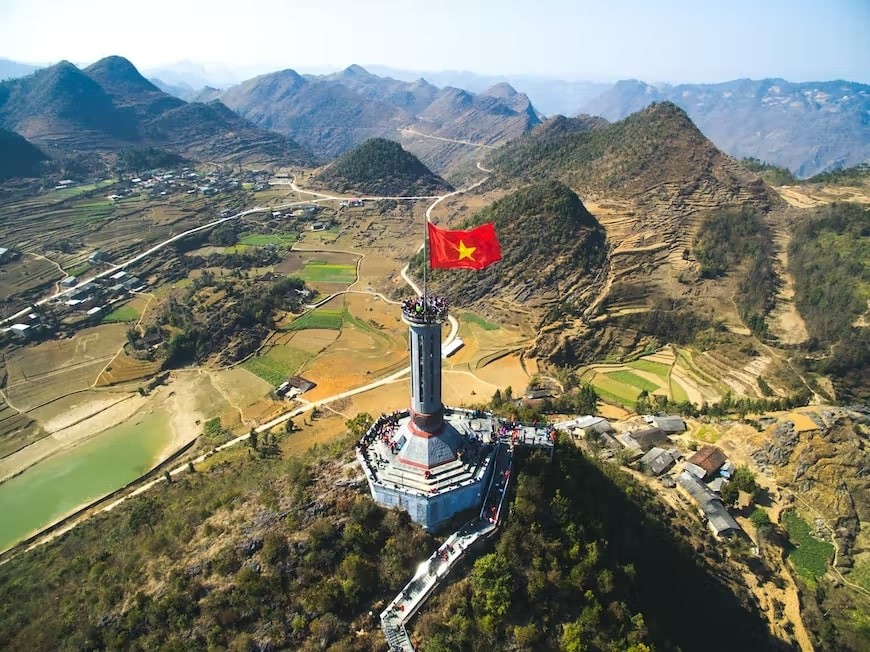 Jimmy Tran / Shutterstock
A border province and official Frontier Area, Ha Giang lies in the remote far northern region of the country. To visit this province is to journey back in time and encounter some of Vietnam's most rugged and grand landscapes. Ha Giang is best experienced as a road trip on two wheels, soaking up the majesty of the landscape and the atmosphere of the remote towns and minority villages.
September through November is a good time to visit this remote province, with cooler temperatures. In November, Ha Giang is hugely popular during the Buckwheat Flower Festival. April to June is pleasant and warm, and July and August can be very hot with regular monsoons.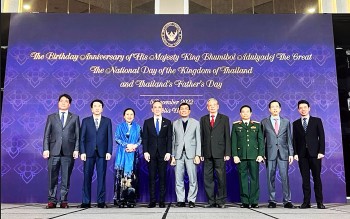 Friendship
The Royal Thai Embassy organises the reception on the occasion of celebration of the Birthday Anniversary of His Majesty King Bhumibol Adulyadej the Great, the National Day of the Kingdom of Thailand and Thailand's Father's Day on 2nd December 2022 in Hanoi.