Enjoy a Hot Cup of Coffee: Best Coffee Brands in Vietnam
Vietnam is not only famous for some of the best beer brands, but also makes many people fall in love with the taste of Vietnamese coffee. Let's take a look at these 8 best and globally famous Vietnamese coffee brands that can you buy.
Coffee was first brought to Vietnam in 1857 during the French colonial period. At first, it was grown for the French who lived in Vietnam, but before long, the local population began to adopt a coffee-drinking habit too.
Thanks to the tropical climate and other soil-related conditions, Vietnam has become one of the world's largest coffee exporters.
That is why this country has created many famous coffee brands to supply their people and others worldwide. Many brands are not only popular in the country but also become well-known across the globe.
Here are the best and tastiest coffee brands in Vietnam.
1. Vinacafe Instant Café Mix
Photo: Global Retail
Savor the rich flavor of Vinacafe Instant Coffee Mix. This pack comes with 20 sachets, enough to last a while. Vinacafe coffee creates its products using only quality and famously selected Buon Me Thuot coffee beans. It includes the finest creamers and sugars to provide a rich brew, cup after cup. The Vinacafe 3-in-1 coffee is a breeze to make. Simply empty a sachet of the coffee mix into a cup. Then depending on your specific taste, pour roughly 100 to 200 milliliters of hot water into the cup. This product contains milk and was created in Vietnam. The Vinacafe product was designed to provide an ideal-tasting cup of coffee in a quick and instant form.
Mr. Marcel Coronel, a French, and his wife Tran Thi Khanh invested a coffee processing plant in Bien Hoa Industrial Zone, Dong Nai province to take the advantage of saving in shipping cost to France. Coronel Coffee Plant had a design capacity of 80 tons of soluble coffee per year. The plant equipment was all imported from Germany. Coronel Coffee Plant was proud to be the first plant producing soluble coffee in the Indochina.
When Vietnam was unified, Coronel family returned to France. The plant was handed over to the Provisional Government Republic of South Vietnam, renamed Bien Hoa Coffee Factory and assigned to the General Department of Food Technology. The plant commissioning had not been completed at the handover time because Mr. Coronel, an agriculture engineer, actually did not know how to operate the plant complicated pieces of equipment.
In two-year celebration of Vietnam unifying, the first soluble coffee came out in the happiness of all engineers and workers. Two previous years, they had been days and nights working together to take over the plant operations. The year of 1977 marked a milestone for Bien Hoa Coffee Factory, as well as for Vietnam coffee industry: the first Vietnam produced soluble coffee.
2. Trung Nguyen Vietnamese Coffee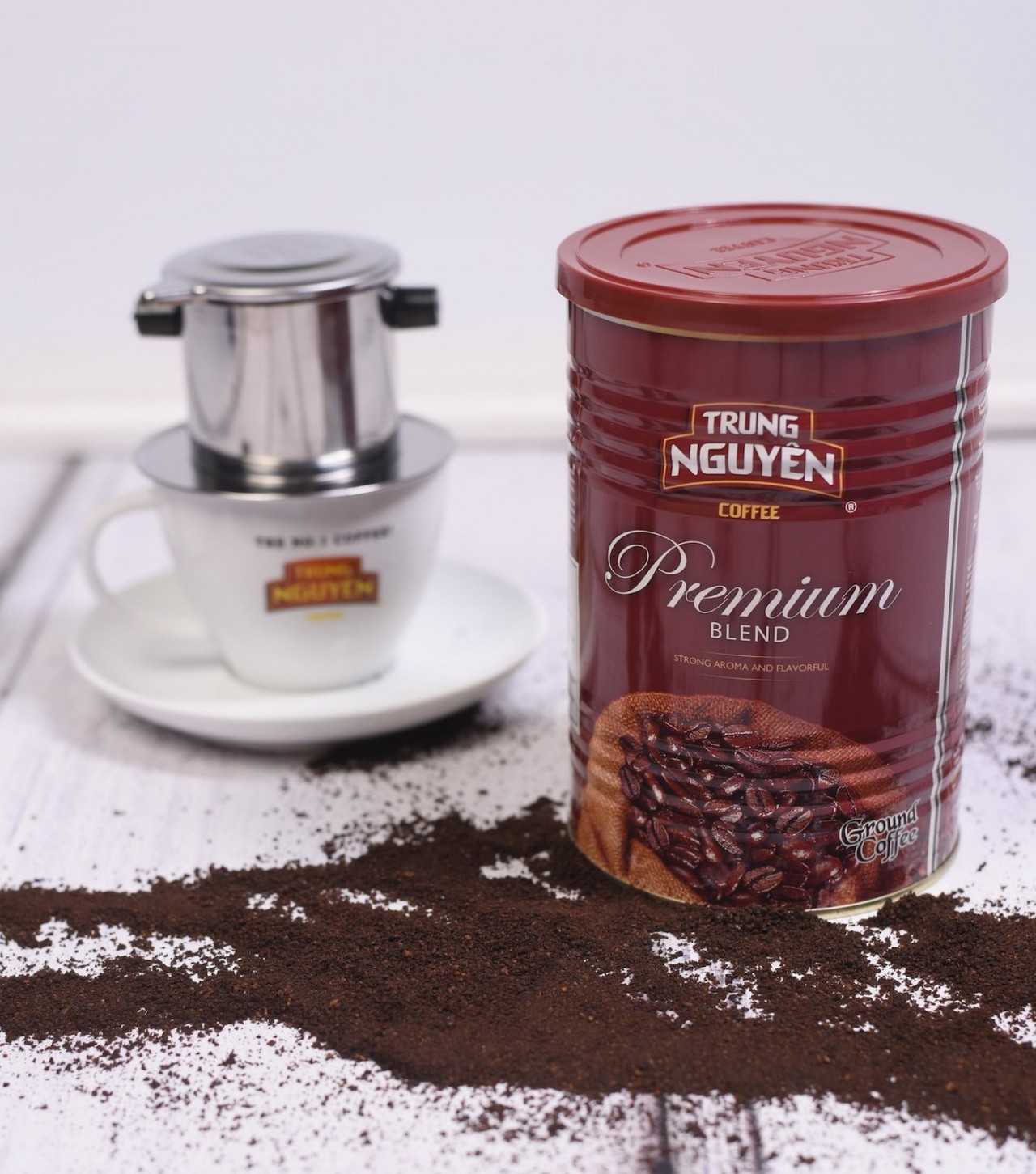 Photo: Trung Nguyen Vietnamese Coffee
Trung Nguyen is the best-selling brand of coffee in Vietnam, with 800 coffeeshops throughout Southeast Asia. Travellers returning from Vietnam often remember their Trung Nguyen cafe experience and long to recreate it.
Their coffees include the Creative Coffees line of carefully blended coffees roasted in authentic Vietnamese deep butter-roast and their flagship coffee, Legendee (Sang Tao 8 in the domestic packaging).
Sang Tao means "Creative" or Inspirational in Vietnamese. The domestic packaging therefore has the naming convention of Sang Tao 1, Sang Tao 2, etc.
Trung Nguyên is a Vietnamese business group involved in the production, processing and distribution of coffee. The firm was co-founded in 1996 in Buon Ma Thuot, Dak Lak Province by Dang Le Nguyen Vu (in Vietnamese: Đặng Lê Nguyên Vũ) and Le Hoang Diep Thao (Lê Hoàng Diệp Thảo) upon realizing the potential and opportunities for the development of the coffee industry in opening Vietnam's economy. Trung Nguyên is the largest domestic coffee brand within Vietnam, and exports its products to more than 60 countries, including major markets such as the United States, the European Union, the United Kingdom, Germany, China, Canada, Russia, Japan, Dubai and ASEAN countries, including its international hub in Singapore.
3. Saigon Phin Daklak Pre-Ground Coffee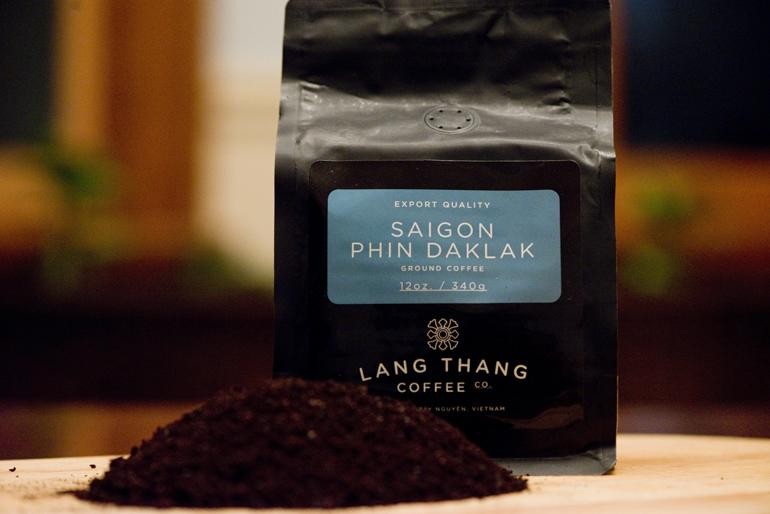 Photo: Wendigo
If you want to feel the soul of Vietnamese coffee, try a cup of street coffee, Ca Phe Sua Da. The good news is that you can make it at home with Saigon Phin Daklak.
First and foremost, this coffee delivers mellow flavors with a bright, mild, and smooth taste. Due to that, it's a perfect choice for iced coffee.
Saigon Phin Daklak is made from selected beans grown and harvested from Tay Nguyen (Central Highlands). To be more specific, it's a blend of Robusta, peaberry, Arabica, and soybean.
Last but not least, it has a touch of sweetness, so it's a delight and gentle way to wake yourself up in the morning slowly.
4. Chestbrew Whole Bean Coffee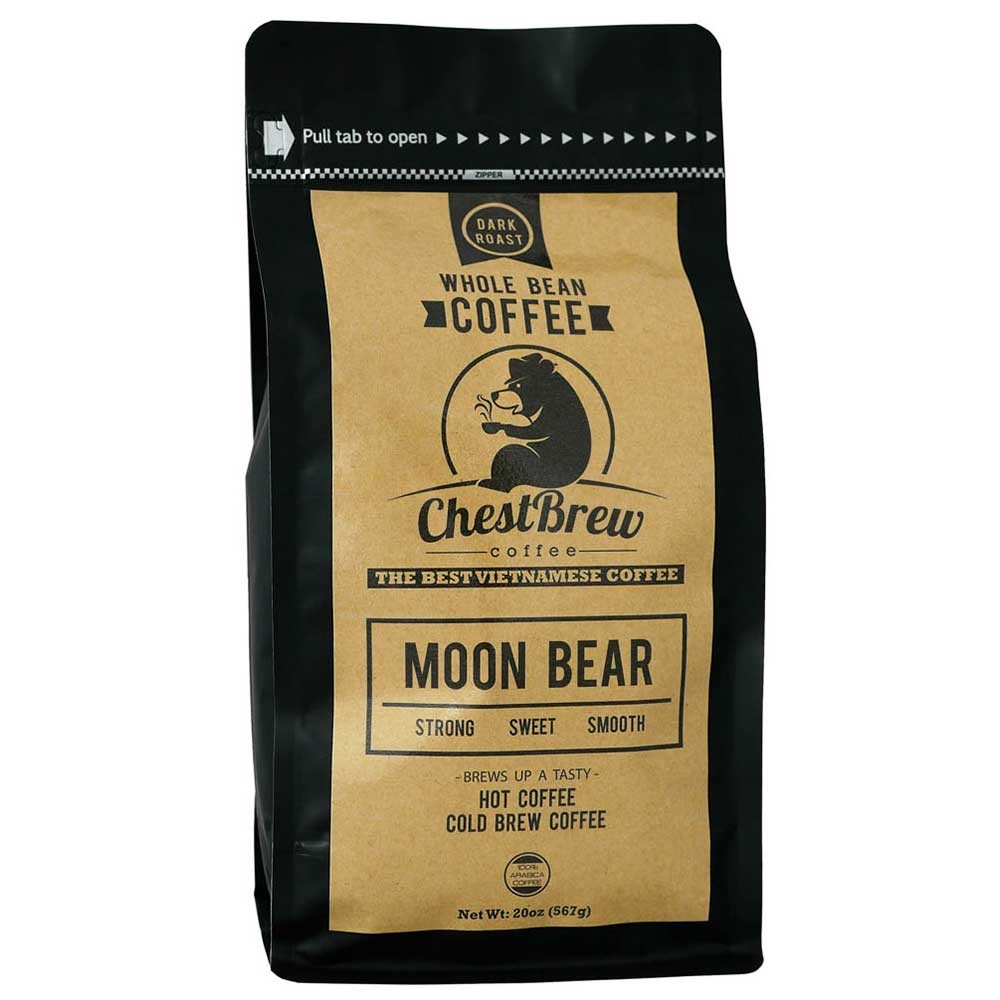 Photo: ChestBrew Coffee
Cold-brew is a novel way of making coffee using cold water to extract coffee for a long time. Due to that, it could retain the natural coffee flavors. That's why it's crucial to select the beans carefully before making a batch of homemade coffee.
The Chestbrew is a bold strong coffee that packs lots and lots of flavor (and caffeine) into every single cup. Though this bag of beans probably won't be for beginners, it does make a great option for people who enjoy something that has a little bit of a kick to it.
The beans put a big priority on freshness. They are harvested and sealed within a relatively brief time span for a pleasant drinking experience. They are also specially optimized to do well with both cold and hot brew coffees.
Unfortunately, it is one of the more expensive coffees on our list, which means that budget buyers might want to consider something else.
5. Bach Whole Bean Vietnamese Coffee Brand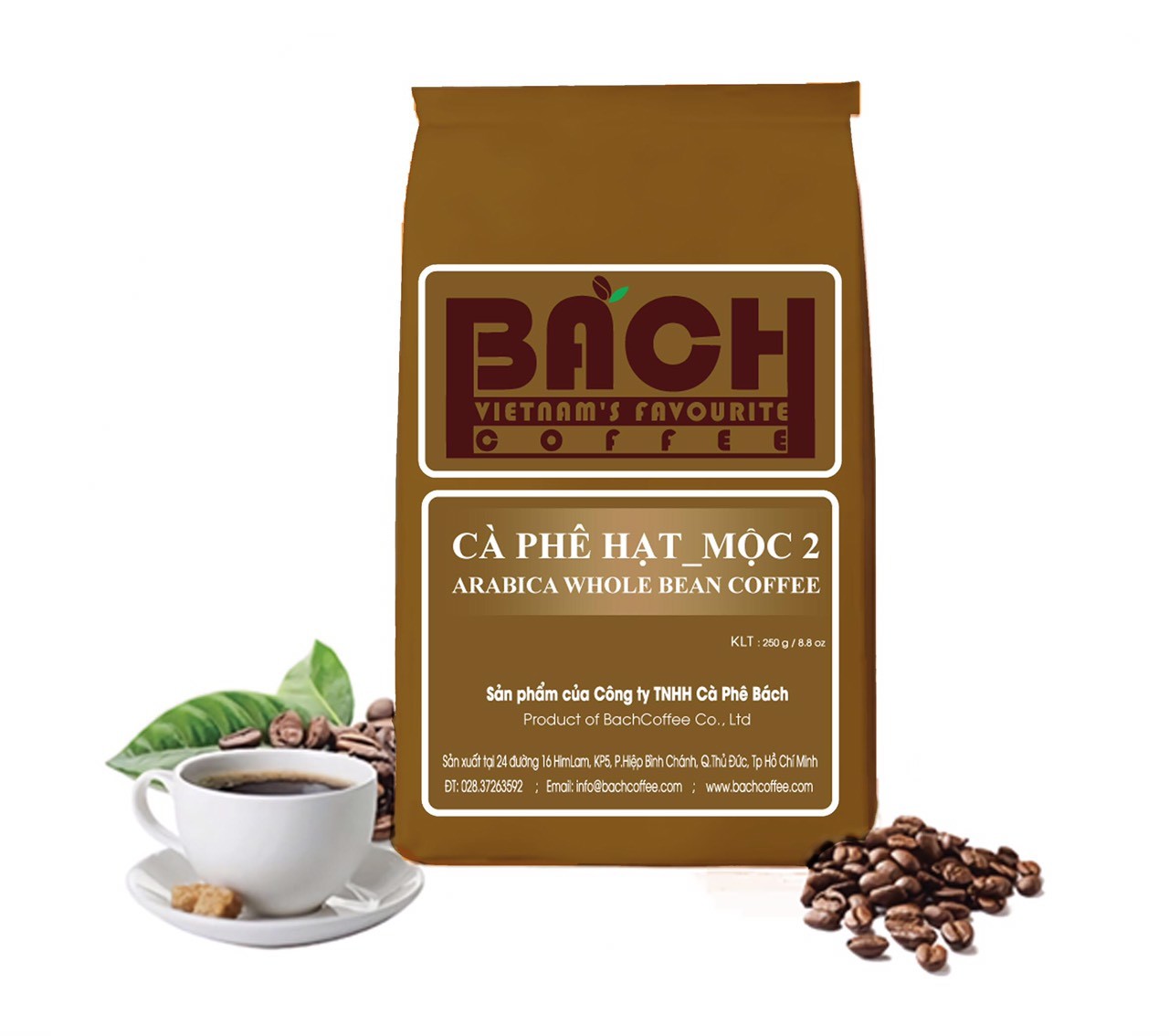 Photo: BachCafe
Bach Coffee Company is a shining contemporary example of the gourmet specialty coffee industry of Vietnam. These three options are differentiated by bean species - choose 100% Arabica (Bourbon), 100% Robusta, or Arabica/Robusta 50/50 blend.
Bach Whole Bean contains 100% Vietnamese robusta, which comes from highland areas. The beans are roasted somewhat between medium and dark roast style.
As a result, this coffee has a smooth and creamy flavor with a hint of chocolate. It pairs well with condensed milk in case you want more sweetness for your cup of coffee.
Moreover, it appears ten times lower in acid than many American coffee products, so you don't have to worry about stomach disturb when enjoying Bach Whole Bean.
6. G7 3-in-1 Instant Premium Vietnamese Coffee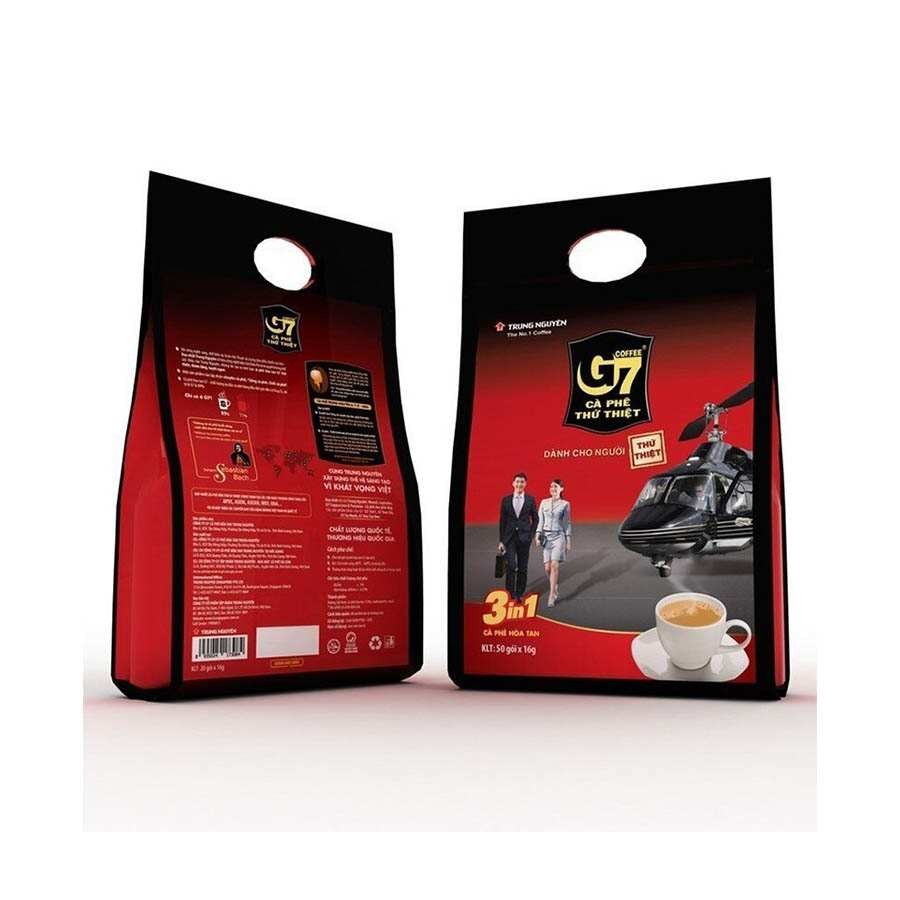 Photo: Amazon
The original and still the top seller! G7 was the first instant coffee to be extracted directly from the unroasted coffee bean, not from freeze-dried brewed coffee like American brands. It's been the top instant coffee in Asia ever since its creation in 2002. The 3-in-1 version of G7 has coffee, creamer and sugar all in one packet... you just add hot water. The sweetness is about average for most coffee consumers, it is approximately as sweet as two sugar packets. If you would like to add your own cream and/or sugar, consider the G7 Black, which is 100% coffee only.
G7 is shipped in export packaging for three different global regions and domestic packaging for Asia. The product is the same regardless of packaging version. The export product also lists the name of the 3-in-1 as "Coffeemix", which is less confusing for international buyers.
7. Len's Coffee Vietnamese Coffee Kit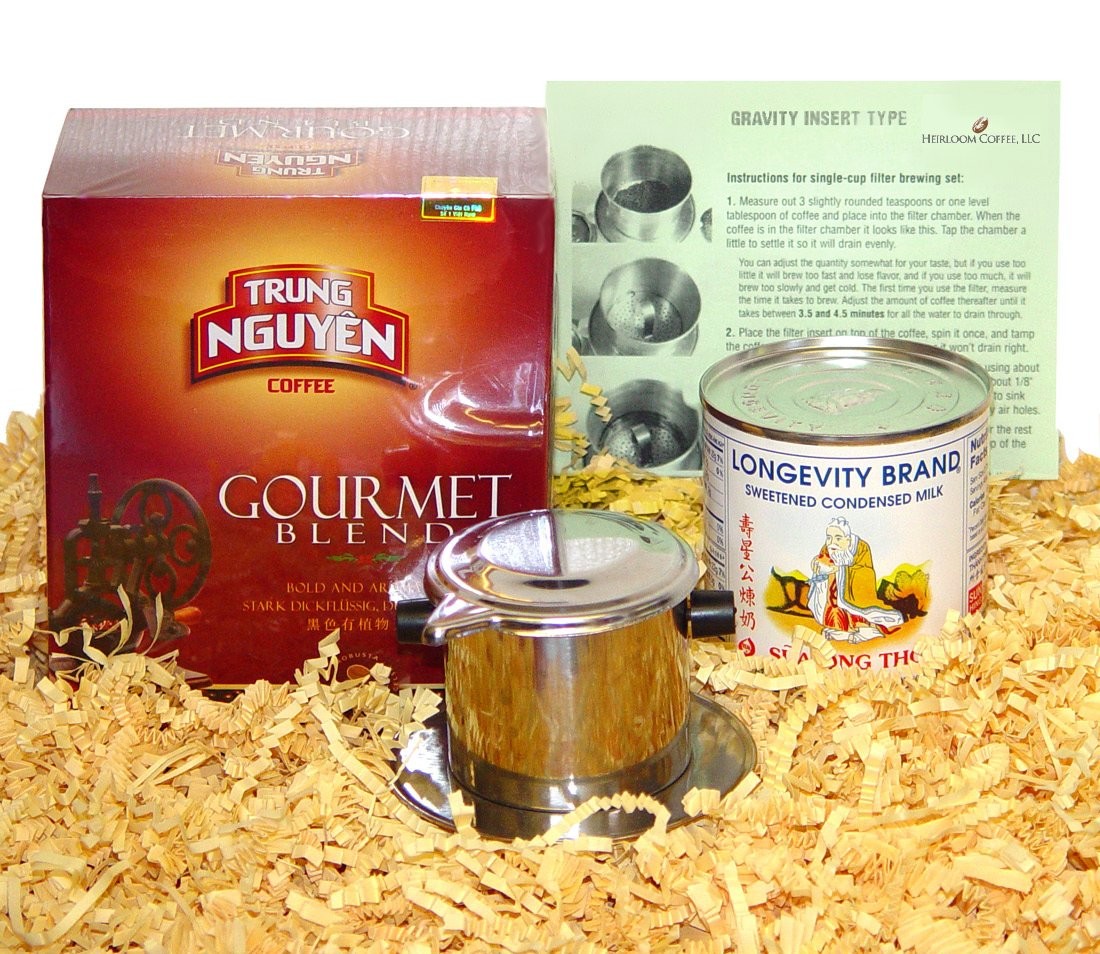 Photo: Amazon
Len's Coffee Vietnamese Coffee Kit sets itself apart by including special instructions that provide you with a history of Vietnamese coffee. The package even includes a can of condensed milk that will allow you to make specialty coffee drinks in the Vietnamese tradition.
The actual beans themselves are fairly underwhelming. Many users report that they received a stale product. It's also just not very flavorful or fragrant. If the taste is your top priority, you can find better options. You'll also want to keep in mind that this is one of the most expensive coffees on the list.
8. Bina's LaCafe Ham Rong Mountain Vietnamese Coffee Brand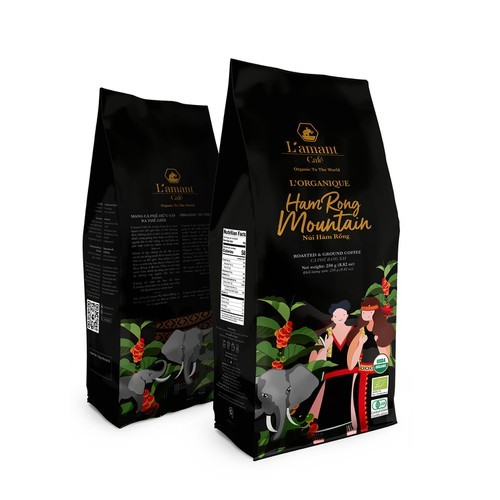 Photo: Co.op mart
This unique blend is sourced in well-known coffee-growing areas in Vietnam's Northern Highlands. The beans are selected carefully and skillfully roasted to the best fragrance.
Thanks to medium-dark roast, these Robusta beans offer an authentic coffee flavor that is satisfying enough for coffee lovers.
Sip by sip, you can feel the smooth and mellowness in your cup no matter what brewing methods you choose. To be more specific, the fruity notes and sweet undertones combined perfectly to the coffee's taste.
As you might not know, it is the only certified USDA Organic ground Vietnamese coffee globally.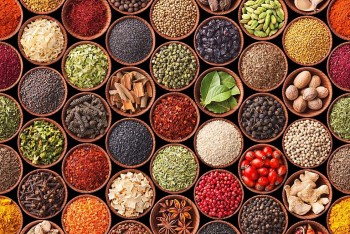 Vietnamese Herbal Tea
Antioxidants have been known since the 1990s and have been useful in fighting cancer, atherosclerosis, and many other chronic diseases.